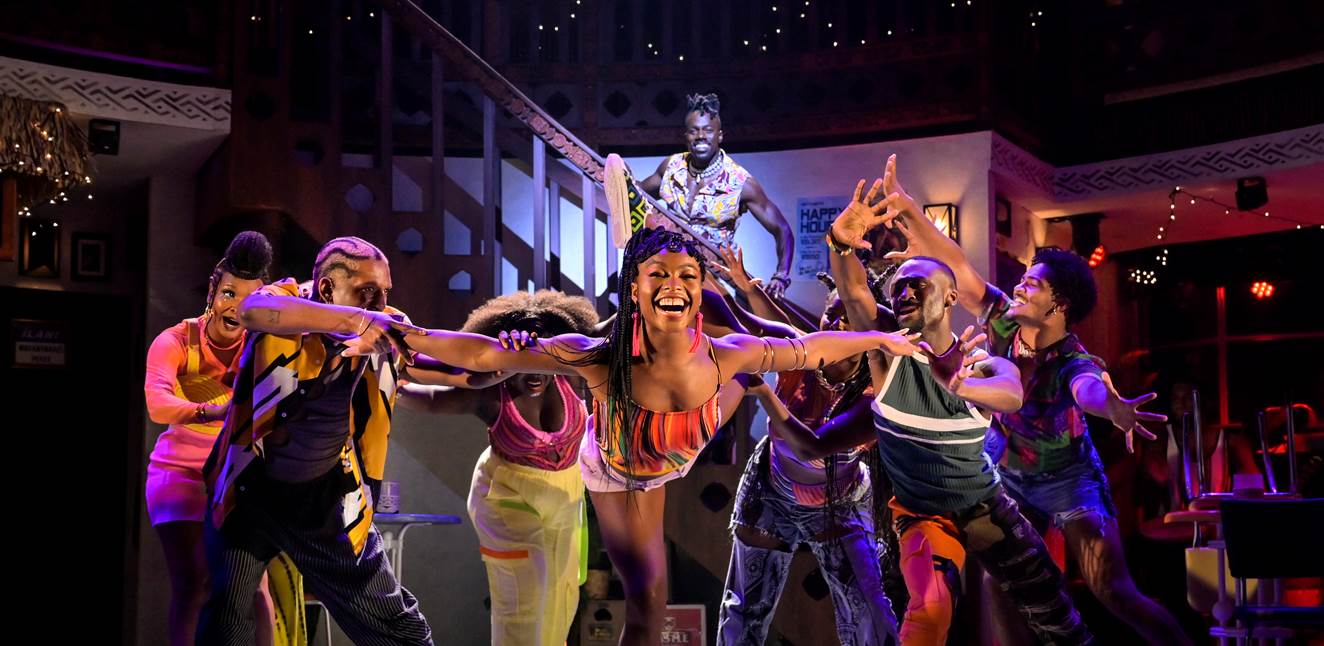 Berkeley Rep digital initiative

DIG IN is Berkeley Rep's new digital initiative that provides school communities with no cost digital access to professionally captured performances and interactive arts integration learning. Bring the magic of our ambitious storytelling to your classroom through our digital library of productions! Our unique collection presents a high-quality range of innovative productions, each including specially tailored resource guides for students and educators that align directly with secondary/high school curriculum standards.
In the fall of 2021, Berkeley Rep began to digitally capture our performances to be shared with school communities across Northern California. In the spring of 2022, our productions of Swept Away and Octet were shared with hundreds of students across the Bay Area. Now, we're expanding even more with a full library featuring six Berkeley Rep productions!
Access Berkeley Rep's world class theatre through DIG IN in your classroom today!
Sign up to access our DIG IN digital productions
For more info on DIG IN, please contact us at digin@berkeleyrep.org.
Current DIG IN digital library
Sanctuary City
Goddess
the ripple, the wave that carried me home
Wuthering Heights
Upcoming digital productions
Clyde's
Cambodian Rock Band 
Digital library & experiential dramaturgy
From new musicals to contemporary literary adaptations, DIG IN provides accessible arts integration with humanities, theatre studies, and digital community building by connecting students and teachers to innovative new plays, archive materials, and learning resources. Lessons are aligned with CA Core and CASEL Standards. Each production in the DIG IN library includes curated resource guides for students and educators, captioning, access to the performance playbill, and one to two digital lessons focused on humanities, arts, or STEAM curriculum.
Interactive creation
DIG IN also activates students to be in dialogue with the new work created on our main stage. Students have opportunities to create stories, music, video, dance, visual art, poetry, and theatre pieces through our interactive challenges in digital and social media spaces.
Lead education funders

Gisele & Kenneth F. Miller
The Woodlawn Foundation
Executive education funders


Photo by Kevin Berne and Alessandra Mello/Berkeley Repertory Theatre
(center) Isio-Maya Nuwere (Moto Moto Ensemble - Safiyah)
(l to r) Teshomech (Grio Trio - Tisa), Wade Watson (Moto Moto Ensemble - Musa), Awa Sal Secka (Grio Trio - Zawadi), Quiantae Thomas (Moto Moto Ensemble - Amina), Zachary Downer (Moto Moto Ensemble - Sameer), Aaron Nicholas Patterson (Moto Moto Ensemble - Yusef), and (stairs) Rodrick Covington (Ahmed) in the world premiere musical production of Goddess.
Conceived by Saheem Ali | Music and lyrics by Michael Thurber | Book by Jocelyn Bioh | Additional material by Mkhululi Z. Mabija | Choreographed by Darrell Grand Moultrie | Directed by Saheem Ali | Scenic design by Arnulfo Maldonado | Costume design by Dede Ayite | Lighting design by Bradley King | Sound design by Nevin Steinberg | Projections & video design by Brittany Bland | Wig design by Nikiya Mathis | Illusions by Steve Cuiffo