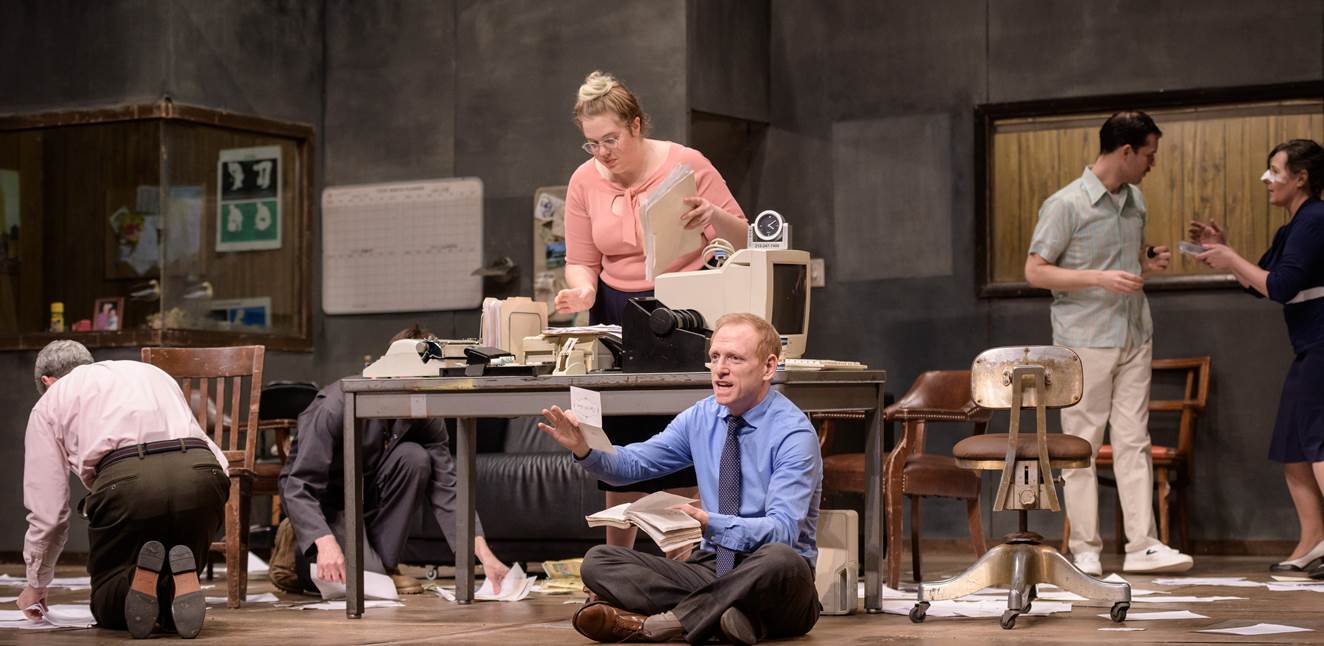 What's in a Play?
It's like a book club, but for plays!
Are you a passionate play reader? Or perhaps you'd like to be? Then please join us for What's in a Play? where we read a script and come together to talk about it online. The free conversations take place via Zoom on Mondays at 6:30pm and 8pm, and on Tuesdays at noon and 1:30pm. The playwright is not present.
The conversation is free, but the plays usually need to be purchased, which helps put some money in the pockets of playwrights at a time when many of their productions have been canceled or postponed.
Invites to What's in a Play? go out on Monday or Tuesday, two weeks in advance of the conversation. Want to get one? Join our email list and choose "What's in a Play" on the Update Your Interests tab. If you're already on our email list, log in and select "What's in a Play."
Upcoming conversations
Register for a session, then purchase and read the play before your discussion. Each session is limited to 35 participants. Registration for each week is separate, so you can register for all the upcoming sessions, or just one.
Please check back for future dates. 
Celebrate your love of theatre with a gift
Your gift supports the long awaited return of live theatre in our community and champions the work of visionary artists, talented artisans, and dynamic theatre educators.
Photo by Ian Douglas
Scott Shepherd (foreground) and ensemble in Elevator Repair Service's Gatz
Created and performed by Elevator Repair Service | Directed by John Collins | Set design by Louisa Thompson | Costume design by Colleen Werthmann | Lighting design by Mark Barton | Sound design by Ben Williams