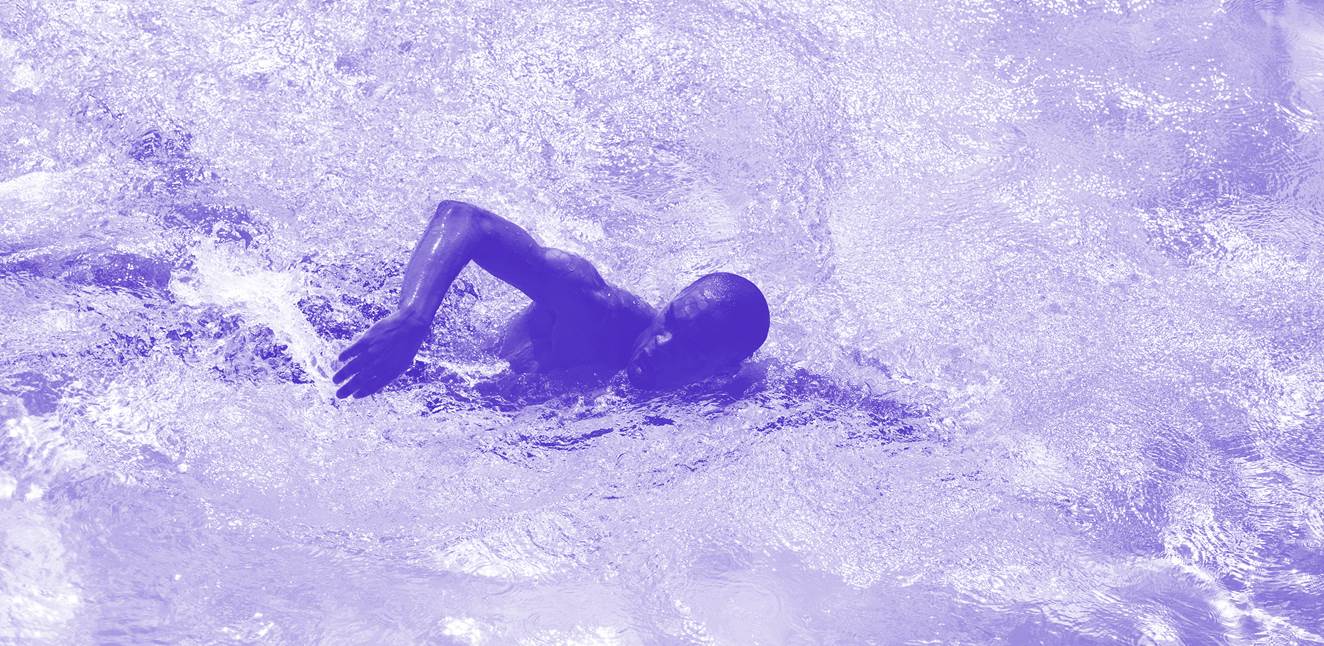 the ripple, the wave that carried me home digital program
Berkeley Repertory Theatre, in association with Goodman Theatre, presents the world premiere of
the ripple, the wave that carried me home
By Christina Anderson
Directed by Jackson Gay
September 10–October 16, 2022
Peet's Theatre
This show has no intermission.
We acknowledge that Berkeley Rep sits on the unceded ancestral lands of the Ohlone people.
Meet the Creative team | Meet the Company | Discover the ripple, the wave that carried me home
There were many gifts awaiting me when I was lucky enough to become Berkeley Rep's artistic director. But one that we have the great fortune of all getting to share was the commission that the Theatre had made to the brilliant playwright, Christina Anderson. Commissions can be tricky – they're a partial promise from a theatre to an artist, and vice versa. We say to a playwright, "Here's some money to write something for us." There is a window of time within which it is meant to be written, and then a separate period in which we as the theatre get to decide whether to produce it. Usually the theatre doesn't specify what the play is meant to be about – sometimes there are conversations about topics or ideas that are of mutual interest; often not. So, good faith, high expectations, and uncertainty on all sides!
So imagine my delight upon arriving here to learn not only was there a commission to Christina, but it had resulted in this beautiful story. Christina had spent some time in our Ground Floor Summer Residency Lab, first by herself, ruminating on what story might want to be told, and then with director Jackson Gay in the summer of 2018, doing some early developmental work on ripple…. And then there was a new artistic director, which always creates uncertainty. And then there was a pandemic – more uncertainty, of the most profound kind. But in the midst of all that, I got to fall in love with this story of family, of politics, of legacy, and we committed to producing it. In addition to the beauty of Christina's writing, the subject matter of this play feels like such a perfect fit for this community. Many of my peers who grew up here have been inspired by the activism of our parents' generation. For example, I am incredibly proud of the work my mom and dad did in opposition to this country's involvement in the Vietnam War, and have benefited from their labors in ways large and small. But we have also seen the ways in which political action has often come at some cost to the families of those on the front lines of change.
Like many projects over the last couple of years, this play has had to be nimble – we have shifted it on our schedule multiple times as we have reshaped our calendars in response to COVID. Yet, as Christina said to me during rehearsals, it has always found its way. Like water.
It is a privilege to be on this journey with Christina, Jackson, this cast, creative team, crew, and staff. Thank you for sharing in it with us.
Warmly,
Johanna
Welcome to your Berkeley Repertory Theatre and the premiere of Christina Anderson's the ripple, the wave that carried me home. I am so excited to be joining this community and organization. I have long admired Berkeley Rep and have been enjoying getting to know the area, as I transition from New York City. My husband's family lives in the Bay Area, and we just had our wedding in Sonoma County over Labor Day weekend (originally planned as a destination wedding, which turned into more of a homecoming).
Already, I know that I am becoming a part of something very special, and I hope you feel the same way, too. Berkeley Rep has an outstanding reputation as one of the country's finest theatre companies with the highest-caliber writers, actors, directors, and designers working in the field today, and a fantastic resident staff of artists, technicians, craftspeople, administrators, and educators who create vibrant theatrical works for the benefit of the entire Bay Area and beyond. It is a distinct honor and privilege to steward and lead this organization in partnership with Artistic Director Johanna Pfaelzer and Berkeley Rep's Board of Trustees. My heartfelt thanks go to the search committee and board, both led by Emily Shanks, for giving me this opportunity to make a significant contribution to an organization with such a strong tradition of excellence. I look forward to collaborating with Johanna and the entire Berkeley Rep team and to building and strengthening relationships and community throughout Berkeley and the Greater Bay Area, including with you!
I plan to spend my first few months listening closely to what you want and need from Berkeley Rep. Your thoughts and ideas will inform my vision of what I can help the organization to accomplish. For those of you whom I have had the pleasure to meet thus far, thank you for the wonderful welcome. From my first encounters, I know that Berkeley Rep draws a smart and sophisticated audience interested in gaining a deeper understanding of the human condition, while having an enjoyable evening of entertainment.
If you are not yet a subscriber to Berkeley Rep, I encourage you to join us. In addition to guaranteeing yourself the best seats at the best prices, you will also be making memorable moments for yourself – nights out with your family or friends sharing fantastic stories told by first-rate artists. You will always be in great company. Subscribing is easy, flexible, and affordable. The only decisions to really make are that you want to enrich your life with the joy of live theatre and with whom you want to share these special memories.
From all of us at Berkeley Rep, enjoy the show!

Tom Parrish
Managing Director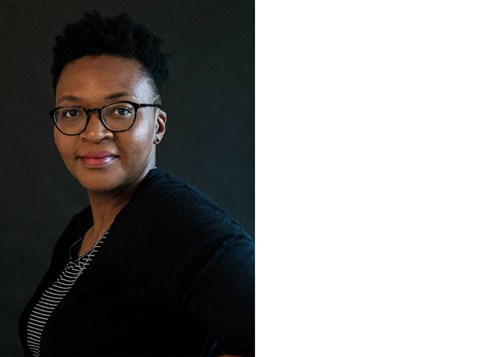 Christina Anderson is a 2022 Tony Award nominee for Outstanding Book of the Broadway musical for Paradise Square. She is a playwright, screenwriter, educator, and creative. Plays include How to Catch Creation, pen/man/ship, Man in Love, and Good Goods. Her work has appeared at the Goodman Theatre, Oregon Shakespeare Festival, The Public Theater, Yale Repertory Theatre, Kansas City Repertory, and other theatres in the United States and Canada. Awards and honors include: 2022 Horton Foote Prize, 2021 Prince Prize, 2020 United States Artists Fellow, MacDowell Fellowship, Lily Awards Harper Lee Prize, Herb Alpert Award nomination, Barrymore nomination, and New Dramatists Residency. She taught playwriting at the David Geffen School of Drama, Wesleyan University, Rutgers University, SUNY Purchase College, and served as the interim Head of Playwriting at Brown University. Current projects: a collection of plays to be published by Tripwire Harlot Press in the fall of 2022, Public Theater commission for the stage adaptation of Zora Neale Hurston's Barracoon, and Ericka Huggins's biographical screenplay.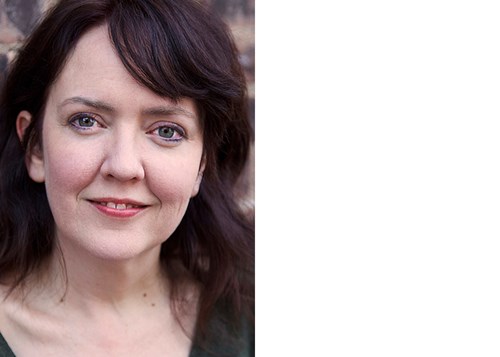 Recent: Wait Until Dark (Dorset Theatre Festival); Karen Hartman's Goldie, Max & Milk (Volt Festival 59e59); Endless Loop of Gratitude with New Neighborhood (New Ohio's Ice Factory); Lucy Thurber's Transfers for Audible, MCC, and New York Stage & Film; When Harry (Chicago's Greenhouse Theater); Lover Beloved with Suzanne Vega and Duncan Sheik (Alley Theatre); God's Ear and The Seagull (Juilliard); Kleptocracy by Kenneth Lin (Arena Stage); These Paper Bullets! by Rolin Jones with music by Billie Joe Armstrong (New Neighborhood, Atlantic, Geffen, Yale Rep – Critics Pick Time Out NY, Best Production and Adaptation LA Sage Awards, Time Out Los Angeles, Connecticut Critics Circle Award Best Production and Best Director). Jackson is co-producing artistic director of New Neighborhood (newneighborhood.net). Jackson and New Neighborhood recently joined forces with Rattlestick Playwrights Theater and The Commissary to produce Why Would I Dare: The Trial of Crystal Mason. In collaboration with Dan Butler and DMNDR, New Neighborhood produced the first 24-hour reading of Filibustered and Unfiltered: America Reads the Mueller Report, which inspired more than a dozen other events across the country and was featured everywhere from the Los Angeles Times ("a live-theater summer sensation!") to Breitbart News ("the single most boring and pointless way to waste your time!"). MFA Directing Yale School of Drama.
Select Broadway: August Osage County (Tony), The Motherfucker with the Hat (Tony and Outer Critics Circle nomination), Who's Afraid of Virginia Woolf, Of Mice and Men, This Is Our Youth, Straight White Men, and Linda Vista. Select international: August Osage County (London, Australia), Beauty Queen of Leenane and Madama Butterfly (Ireland), Nice Fish and Downstate (London). Regional: Steppenwolf (35 productions), Goodman (artistic partner), Guthrie, Mark Taper, ART, Berkeley Rep, Oregon Shakespeare, and many others. Other awards: Distinguished Achievement Award (USITT), Olivier, Helen Hayes, Ovation, Bay Area Theatre Critics Circle, Joseph Jefferson, and the Michael Merritt Award. Professor, Northwestern University. Graduate, Yale Drama.
Montana's Berkeley Rep credits include An Octoroon, Angels in America, and Fairview. Broadway: A Strange Loop, The Skin of Our Teeth (Tony Award). Select off Broadway: Ain't No Mo', Fairview, Is God Is, The House That Will Not Stand, Fefu and Her Friends, 'Daddy', The Death of the Last Black Man in the Whole Entire World, He Brought Her Heart in a Box, Fabulation, In the Blood, Red Speedo, Pipeline, WAR, and O, Earth. Winner of the Tony, Special Drama Desk, Lucille Lortel, two Henry Hewes Design, and two Obie Awards. Education: Oberlin College & Conservatory of Music, Brown University, and the Yale School of Drama. montanaleviblanco.com
Jason is a Chicago-based lighting designer for theatre, dance, opera, and other live performance art and makes his Berkeley Rep debut with this production. Off-Broadway: You Are Here: An Evening with Solea Pfeiffer (Audible Theatre/Minetta Lane Theatre). Regional: Alley Theatre, Alliance Theatre, American Players Theatre, Arkansas Repertory Theatre, Baltimore Center Stage, Barrington Stage Company, Chicago Shakespeare Theater, City Theatre Company, Court Theatre, Dallas Theater Center, Denver Center for the Performing Arts, Geva Theatre Center, Goodman Theatre, Huntington Theatre Company, Long Wharf Theatre, Northlight Theatre, Oregon Shakespeare Festival, Pennsylvania Shakespeare Festival, Repertory Theatre of St. Louis, Seattle Rep, Steppenwolf Theatre Company, The Old Globe, Trinity Repertory Company, and Victory Gardens Theater, among others. Jason is honored to have his recent work on the Goodman Theatre's real-time, online 'Live' series (The Sound Inside, Ohio State Murders, and I Hate It Here) and an immersive 360° production of The Wild Party at the Denver Center for the Performing Arts featured in American Theatre magazine. He was also the recipient of the 2019 Michael Maggio Emerging Designer Award, which recognizes emerging theatrical designers within the Chicago area. Jason is a proud member of The Association for Lighting Production and Design and is represented by United Scenic Artists, Local USA-829 of the IATSE, and The Gersh Agency. (he/him/his) jasondlynch.com, @jasonlynch.design on Instagram.
Ray Oppenheimer is a San Francisco Bay Area-based lighting designer, educator, and creator who has been bringing his boundless curiosity, chimerical aesthetic, and Sisyphean perseverance to lighting design and education since 2005. Ray is an active company member with Mugwumpin and Shotgun Players. 
UptownWorks sound is a dynamic team of designers that creates for theatre, film, podcasts, music production, and other media. By working together, they aim to bring all the necessary skills and knowledge that the design requires with the unique perspectives and approaches that only a team can provide. Select sound design highlights include Complicity Island (Audible), Blue's Clues and You! (Round Room Live), Happy Life (The Hearth), Queen (Long Wharf Theatre/A.R.T.NY), Choir Boy and Today Is My Birthday (Yale Rep), Fires in the Mirror (Baltimore Center Stage and Long Wharf Theatre), already there (The REACH at the Kennedy Center), First Down (59E59), Pleasure Machine (Colt Coeur), Sidewalk Echoes (En Garde Arts), Nightwatch (Dorset Theatre Festival), and The Masses Are Asses (Wesleyan CFA). This design was led by Noel Nichols (noelnicholsdesign.com) with co-design by Bailey Trierweiler (btsounddesign.com) and Daniela Hart (uptownworksnyc.com). Noel, Bailey, and Daniela received their MFAs in Sound Design from the Yale School of Drama.
Erika is a performance maker, choreographer, and director interested in expanding ideas around how performance is created and shared. Shuch co-founded For You, a performance collective that brings diverse strangers together and makes performances as gifts. For You has been commissioned to create work by Court Theatre, The Momentary, Oregon Shakespeare Festival, the Guthrie, and Theater Mu with support from Creative Capital, New England Foundation for the Arts, and Berkeley Rep's The Ground Floor. Erika has worked as a choreographer for theatres across the country, including Theatre for a New Audience, Hudson Valley Shakespeare, Arena Stage, Oregon Shakespeare Festival, Round House Theatre/Getty Villa, Pittsburg Public, Portland Center Stage, American Conservatory Theater, Folger Theatre, and Kennedy Center. Directing credits include Iron Shoes with Kitka and Lily's Revenge, Love Act by Taylor Mac at the Magic Theatre. Erika was a finalist for SDC's Fischandler award and is a Bay Area Fellow at Headlands Center for the Arts. (she/her/hers)
Madeleine is the director of The Ground Floor: Berkeley Rep's Center for the Creation and Development of New Work and the Theatre's resident dramaturg. She oversees commissioning and new play development, and dramaturged the world premiere productions of Becky Nurse, Fairview, Aubergine, The House that will not Stand, Passing Strange, and In the Next Room (or the vibrator play), among others. As literary manager and associate dramaturg at Center Stage in Baltimore, she produced the First Look reading series and headed up its young audience initiative. Before moving to Baltimore, she was the literary manager at Seattle Children's Theatre, where she oversaw an extensive commissioning program. She also acted as assistant and interim literary manager at Intiman Theatre in Seattle. Madeleine served for four years on the executive committee of Literary Managers and Dramaturgs of the Americas and has also worked with ACT (Seattle), Austin Scriptworks, Crowded Fire, the Eugene O'Neill Theatre Center, the Kennedy Center, New Dramatists, Playwrights Center, and Portland Center Stage.
Elizabeth Carter is thrilled to be working with Berkeley Rep after participating with them over the years in The Ground Floor. Most recently Elizabeth directed Stoop Stories for Aurora Theatre Co. She has had the great pleasure of directing Bondage (Honorable Mention for the Relentless Award for Alter Theatre) and since has directed the ground breaking 2020 virtual production of King Lear and Pericles: Episode 3 (SF Shakespeare Festival), Feel the Spirit (Shotgun Players/Colt Couer NYC), Every 28 Hours Plays and A Place To Belong (ACT), for colored girls who have considered suicide when the rainbow is enuf (African American Shakespeare Company and Broadway World Best Ensemble), From the Ground Up, Participants (SFBACCA Best Anthology play) and Just One Day (TheatreFIRST). She has directed numerous productions for California Shakespeare Theater Conservatory. She is a recipient of the Bridging the Gap Grant and is a 2019 alum of Director's Lab West. Elizabeth is the inaugural SDCF Lloyd Richards New Futures Resident Director at the Oregon Shakespeare Festival where she worked on How I Learned What I Learned and directed the film Bottled Spirits, which will premiere in 2023. @elizabethcarterarts
Casting director for Roundabout Theatre Company and C12 Casting in New York. Select credits: Jagged Little Pill (North American tour); ...what the end will be; Exception to the Rule; Caroline, or Change; Scotland, PA; The Ferryman; Groundhog Day; Fun Home; Matilda the Musical; Cabaret; Brooklynite; What's It All About?; Peter and the Starcatcher; American Idiot; Spring Awakening.
Lauren Port joined the Goodman in August of 2019 after having spent 11 years casting in NYC, a decade of that at Caparelliotis Casting where she worked on a number of Goodman productions over the years, including Father Comes Home From The Wars, Parts 1, 2 and 3, Uncle Vanya, The Sign in Sidney Brustein's Window, Disgraced, and Sweet Bird of Youth. Lauren has also worked on countless Broadway/off-Broadway and other regional theatre productions. Some Broadway highlights include Junk, Meteor Shower, A Doll's House Part 2, The Front Page, It's Only a Play, Disgraced, Fish in the Dark, Holler If Ya Hear Me, The Trip to Bountiful, Grace, Death of a Salesman, Seminar, Stick Fly, Bengal Tiger at the Baghdad Zoo, Lend Me a Tenor, and Fences. Lauren is a four-time Artios Award winner, a recipient of the 40th Annual Media Access Awards, and a proud member of the Casting Society of America.
Elisa Guthertz has been a stage manager in the San Francisco Bay Area for 30 years. She has worked on many shows for Berkeley Rep including Sanctuary City, Big Love, The Mystery of Irma Vep, Collected Stories, Rhinoceros, Cloud Tectonics, and Suddenly Last Summer. Most recently she stage managed Fefu and Her Friends at American Conservatory Theater. Some of her other ACT credits include Toni Stone, Testmatch, Rhinoceros, Seascape, Sweat, and Hamlet. Other credits: Georgiana and Kitty Christmas at Pemberley and Failure: A Love Story at Marin Theatre Company; Big Love at Long Wharf Theatre, Goodman Theater and Brooklyn Academy of Music; A Thousand Splendid Suns at ACT, The Old Globe, and Theatre Calgary; The Vagina Monologues with Eve Ensler at Alcazar Theatre; The Good Body with Eve Ensler at the Booth Theater on Broadway.
Deirdre Rose Holland is a stage manager based in the Bay Area. Her regional theatre projects and productions include Toni Stone, Father Comes Home from the Wars, John, On Beckett, Chester Bailey, Let There Be Love, and Ah, Wilderness! at ACT; Measure for Measure and The Liar at Santa Cruz Shakespeare; Romeo y Juliet, As You Like It, Othello, Twelfth Night, and Lady Windermere's Fan at California Shakespeare Theater; Cyrano and 2 Pianos 4 Hands at TheatreWorks; The Big Meal, Game On, Next Fall, Next to Normal, A Christmas Carol (2011 and 2012), and Spring Awakening at San Jose Repertory Theatre; The Laramie Project: 10 Years Later and the world premiere of Bonnie & Clyde at La Jolla Playhouse; and the Shakespeare Festival 2011, How the Grinch Stole Christmas! (2010), and The Mystery of Irma Vep at the Old Globe. Deirdre holds an MFA in stage management from UC San Diego and is a member of Actors' Equity Association. (she/her/hers)
Katie is pleased to be returning to Berkeley Repertory Theatre. Katie has also worked in around the Bay Area with American Conservatory Theater, California Shakespeare Theater, Shakespeare Santa Cruz, and A Traveling Jewish Theatre.
Intimacy Coordinator
Maya Herbsman
Associate Scenic Designer
Sotirios Livaditis
Assistant Lighting Designer
Charlie Mejia
Wigs Associate
Yamilet Lopez-Ramirez

Wardrobe Crew
Eliza Oakley
Wigs Crew
Susan Stone · Kiara Montgomery (Swing)
Production Assistant
Emily Betts
Casting Associate
Rachael Jimenez
Stage Carpenter & Automation Operator
Sofie Miller
Deck Crew
Siobhan Slater · Emma Walz (Swing)
Light Board Operator
Kenneth Cote
Sound Board Operator
Akari Izumi
COVID Safety Officer
Kathleen Parsons
Scene Shop
J Joseph · August Lewallen · Jessica Loney · Carl Martin · Sean Miller · Thomas Nguyen · Zach Wziontka · Maggie Wentworth
Scenic Art
Katie Holmes · Tatiana Ray · Cayla Ray-Perry · Tia Shank · Adeline Smith

Props
Katelyn Fitt · Garner Takahashi Keene · Sofie Miller · Brittany Watkins · Robin Maegawa-Goeser
Costumes
Milena Geary
Lighting
Lauren Chang · Travis Clark · Brittany Cobb · Tristan Fabiunke · Jack Grable · Eva Hu · Jason Joo · Matthew Sykes
Sound
Courtney Jean · Camille Rassweiler · Cal Swan-Streepy
Wig prep and braiding services provided by Capture Beauty Salon
Additional scenery by California Shakespeare Theater
Special thanks to Melia Bensussen, Hartford Stage Company
Medical consultation for Berkeley Rep provided by Agi E. Ban DC, John Carrigg MD, Cindy J. Chang MD, Christina Corey MD, Neil Claveria PT, Patricia I. Commer DPT, Brenton Dowdy DPT, Kathy Fang MD PhD, Steven Fugaro MD, Whitney R. Johnson DDS, Olivia Lang MD, Allen Ling PT, and Christina S. Wilmer OD.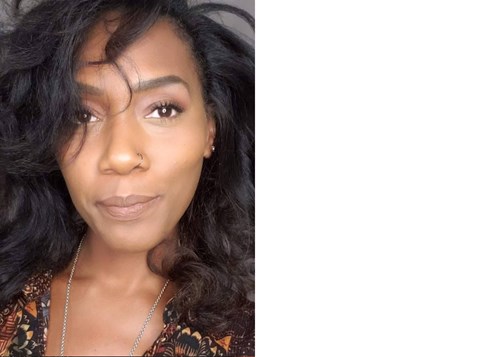 Brianna (she/they) is an educator and performer. She was recently in the regional premiere of Cullud Wattah at Victory Gardens Theater, and has also performed in At the Wedding (TheatreSquared), The Last Match (Writers Theatre), The One and Only Ivan Tour (Lifeline Theatre), Romeo and Juliet (Chicago Shakespeare Theater), Queen of the Mist (Firebrand Theatre), Othello (Babes With Blades Theatre), Crumbs from the Table of Joy (Raven Theatre), How to Catch Creation (Goodman Theatre), and more. On TV Brianna has been seen in Night Sky on Amazon Prime. Throughout her years in Chicago, she has dedicated herself to integrating education and the tools of performance. She currently works with Goodman Theatre co-teaching its musical theatre intensive program for high schoolers throughout the nation, as well as Lifeline Theatre teaching elementary students, and Silk Road Rising teaching playwriting to middle school in Chicago public schools. She was also the associate director on The Color Purple at Drury Lane Theatre. In 2018 she received the non-Equity Jeff Award for Best Supporting Actor and accolades in the Chicago Tribune for the "Hot New Faces of Chicago Theatre". She received her education at Michigan State University and is represented by Gray Talent Group.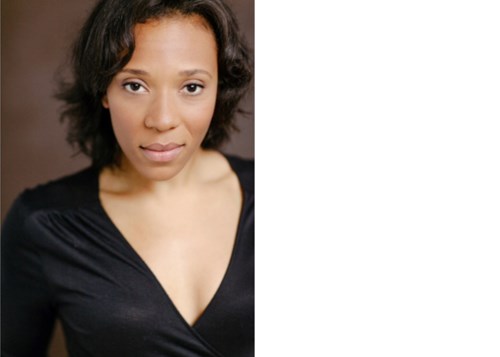 Christiana Clark is a proud Chicago native whose theatre career took shape in The Twin Cities Minneapolis-Saint Paul with formal training at The American Academy of Dramatic Arts LA. This is her first Berkeley Rep production. She's been a company member of Oregon Shakespeare Festival Theatre for the past seven years in How to Catch Creation, The Way the Mountain Moved (world premiere), Romeo and Juliet, UniSon (world premiere musical based on yet unpublished poetry of August Wilson), Mary Zimmerman's The Odyssey, The Wiz, Hamlet, Much Ado about Nothing, The Two Gentlemen of Verona, A Midsummer Night's Dream, Antony and Cleopatra, Into the Woods, and The Taming of the Shrew. She's appeared off Broadway in Carlyle Brown's Pure Confidence with Mixed Blood Theatre at 59E59 Theatre. Other notable credits include Blue with Penumbra Theatre, Robert Falls' The Winter's Tale and The Notebooks of Leonardo da Vinci at The Goodman Theatre; All's Well That Ends Well at Chicago Shakespeare Theatre; As You Like It at The Guthrie Theatre; A Midsummer Night's Dream at Shakespeare Theatre Company in DC; The Trinity River Plays & The Christiana at Dallas Theater Center; Gleam at Baltimore CenterStage; Bulrusher & In The Red and Brown Water with Pillsbury House Theatre; and Othello, Il Campiello, & Endgame with Ten Thousand Things Theater. TV/film credits include Stuck Between Stations, The Choo Choo Bob Show, Law & Order, and Jordan Peele's Candyman.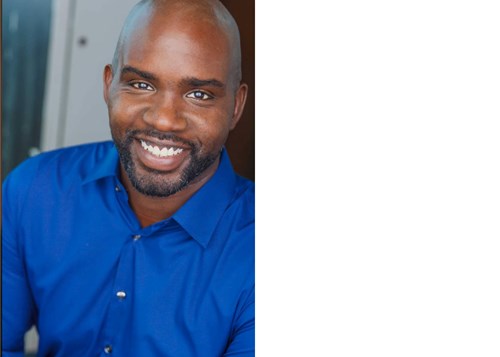 Ronald L. Conner is excited to be making his Berkeley Rep debut. Ron currently resides in Chicago, IL with his wife and two children. He is an ensemble member of Congo Square Theatre and was last seen in Congo Square's production of What to Send Up When it Goes Down by Aleshea Harris. Other regional credits include Jitney and King Hedley II (Congo Square Theatre); Sweat, Father Comes Home from the Wars, and A View from the Bridge (Goodman Theatre); Titanic: British Wreck Commissioner's Inquiry of 1912, Seven Guitars, and The Piano Lesson (Court Theatre); Paradise Blue (Timeline Theatre); Ma Rainey's Black Bottom, Joe Turner's Come and Gone, and Raisin in the Sun (St. Louis Black Repertory Theatre); Fences (New Harmony Theatre); Gem of the Ocean (Ensemble Theatre Cincinnati); and Two Trains Running (Geva Theatre Center). Conner starred in the independent film Chasing the Blues alongside Jon Lovitz in 2017. The film is currently available to rent on Amazon Prime. On the small screen you can catch him as the character Bluto on Season 1 and Season 2 of Southside. Season 1 & 2 are currently available on HBO Max. Other television credits include Chicago P.D., Chicago Med (NBC), Empire (Fox), Sirens (USA), and The Secret Santa (TLC). In Chicago, Conner has been the recipient of three Black Theatre Alliance Awards (two Best Actor, one Best Supporting Actor). His proudest achievement is performing in 9 out of 10 plays in the August Wilson Century Cycle. Ronald L. Conner is represented by Paonessa Talent. Preferred pronouns: He/Him/His. IG handle @theronaldconner 
Photo by Ian McLaren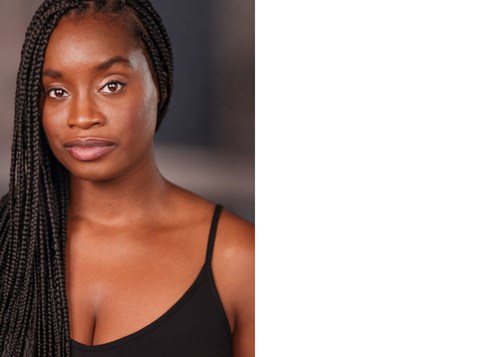 Aneisa Hicks is happy to be making her Berkeley Rep debut. Her previous theatre credits include Hurricane Diane at Theater Wit, The Mountaintop at TheatreSquared, Graveyard Shift at Goodman Theatre, and Pride and Prejudice at Long Wharf Theatre. Her previous television credits include A League of Their Own (Amazon Prime), Chicago Med (NBC), The Chi (Showtime), and Chicago Justice (NBC). Aneisa received her MFA from the University of Iowa. SAG-AFTRA, AEA. Pronouns: She/Her
Photo by Tyler Core
Paige Mayes was last seen on stage at Berkeley Rep in 2020 as Gifty in School Girls; Or, The African Mean Girls Play by Jocelyn Bioh. She most recently appeared as Awilda in the first-ever Bay Area production of the 1988 play The Mojo and the Sayso with Oakland Theater Project, directed by Ayodele Nzinga. Other credits include Vinegar Tom (Ellen) at Shotgun Players, Single Black Female (SBF 2) at Lorraine Hansberry Theatre, Jazz (Parrot) an adaptation of Toni Morrison's novel by Nambi E. Kelley, Cinderella (Cinderella), for colored girls who have considered suicide… (Lady in Red), The Colored Museum (The Hair Piece, Normal Jean Reynolds, The Lady in Plaid, The Photo Session, and Lala), and Midsummer Night's Dream (Helena) at African American Shakespeare Company. Paige is a proud Aurora, Colorado native. Paige is a graduate of Arizona State University in the performing arts and dance department. She works professionally as an actor, choreographer, dancer, model, teaching artist, vocalist, and yoga instructor. Much love and gratitude to my husband, Dane Troy. (she/her) Instagram: iam_paigemayes
Photo by Lisa Keating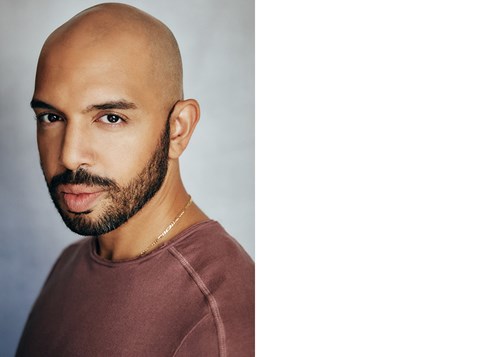 James is an actor, singer, filmmaker, and storyteller making their Berkeley Rep debut. A first generation AfroCarolinian from the Philadelphia region, James has had opportunities to play all around the United States. Their recent credits have been George Washington/King George in American Revolution (Theater Unspeakable), Claude in The Pliant Girls (American Conservatory Theater), Cloten in Cymbeline (American Conservatory Theater Outloud Series), and Ryan in In Love & Warcraft (American Conservatory Theater & Perseverance Theatre). Their work can also be seen in Jokes - Anger Management on Amazon Prime. James has trained with Lee Edward Colston II through Philadelphia Theatre Arts Institute, School at Steppenwolf, and is a 2022 graduate of American Conservatory Theater's MFA program. (they/them) @whoisjmercer_ii jameswdlmercerii.com
Photo by Ted Ely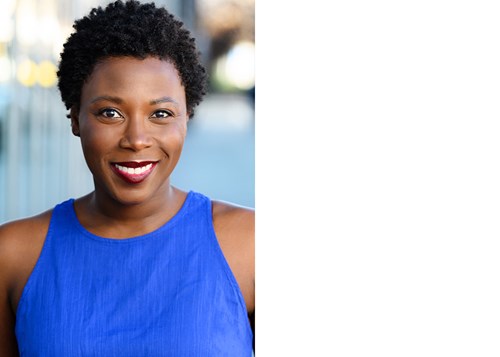 Jeunée Simon (she/her) is an actor, director, and intimacy coordinator. She last understudied at Berkeley Rep for the 2016 world premiere It Can't Happen Here, adapted by Tony Taccone and Bennett S. Cohen from the novel by Sinclair Lewis. Other recent acting credits include Intimate Apparel (Lorraine Hansberry Theatre), Stoop Stories (Aurora Theatre Company), La Ronde (Cutting Ball Theater), Men on Boats u/s (American Conservatory Theater), among others. Simon is a proud recipient of the 2017 RHE Artistic Fellowship and a 2019 Directing Apprentice with PlayGround. jeuneesimon.com
Goodman Theatre, Chicago's oldest and largest not-for-profit theatre, has won international renown for the quality of productions, the depth and diversity of artistic leadership, and the excellence of its many community and educational programs. Under the guidance of Artistic Director Robert Falls and Executive Director Roche Schulfer, the Goodman is committed to producing both classic and contemporary works, giving full voice to a wide range of artists and visions. Central to that mission is the Goodman Artistic Collective, a diverse group of outstanding theatre artists whose distinctive visions have given the Goodman an artistic identity of uncommon richness and variety. By dedicating itself to three guiding principles—quality, diversity and community—Goodman Theatre seeks to be the premier cultural organization in Chicago, providing productions and programs that make an essential contribution to the quality of life in our city.
* Indicates a member of Actors' Equity Association, the Union of Professional Actors and Stage Managers in the United States.
Affiliations
The director and choreographer are members of the Society of Stage Directors and Choreographers, Inc., an independent national labor union. The Scenic, Costume, Lighting, and Sound Designers in LORT Theatres are represented by United Scenic Artists Local USA-829, IATSE. 

When we called Christina Anderson to ask if she'd be interested in writing a play for Berkeley Rep, she said she wanted to think about it. Even in its earliest embryonic moment, this piece came from a place of consideration, time, and breath. Unwilling to be rushed, refusing to be pressured, the story insisted on shaping itself in its own way on its own timeline.
Christina talks about this play as a living entity. She says "I followed it" as often as she says "I wrote it." An unusually long time passed between when Christina wrote the play and when it finally started rehearsals due to pandemic rescheduling, and in rehearsal Christina would often look at a line and say, "I wonder why I did that?" Someone would say, "Well, I think it's x…" and Christina would respond, "Oh yeah! Past Christina was pretty smart!"
"Past Christina" became another character in our rehearsal room, which felt pleasingly apt for a story that moves backward and forward through time. The play's structure mimics the way memory works — not linear, but rather establishing its own intuitive logic where history, family, recollection, and emotion all weave together. The poetry of the language sits atop deep layers of craft, illuminating an intricate and interconnected web of ideas.
For example, if you watch the play with an ear toward the deceptively simple topic of names, you'll start to notice some of the many ways the writing has seeded variations on a theme. The story focuses around a naming ceremony. We learn that our protagonist Janice's present-day family consists of a husband and two sons — their names will continue, while Janice's has been lost to patriarchy. The maternal branch of the family share a very famous last name: King (yet nowhere in the play is Dr. Martin Luther King, Jr. mentioned, which feels intentional). Another King — Rodney King — features prominently in the storytelling. All of these Kings, both real and fictional, play crucial parts in the fight for Civil Rights, highlighting the invisible threads that connect all of us. One character has an archetype for a name: Young Chipper Ambitious Black Woman. We meet her very early on, letting us know that the world of this play might choose essence over realism at any time.
Even the name of the play itself contains multitudes. You can't see it in the font used to advertise the production (because it's in all caps) but in fact, the title uses no capital letters at all: the ripple, the wave that carried me home. This gives us a huge amount of information before we even step inside the theatre, and in many ways shows us a microcosm of how the larger play functions. It invites us to look closely, to think, to be open to different layers of meaning. It tells us that the first letters aren't more important here — all of the letters carry equal weight. The intriguing phrase also emphasizes water, points toward the passage of time, and implies a first-person narrative.
The writing distills vast ideas down to an elemental state and asks us to pay a different kind of attention. Even before the lights go down, Jackson Gay's beautiful production suggests a key to unlock the experience: we begin by simply listening for three whole minutes before we ever see a person. We live in a noisy, cluttered world that can make it hard to remember how to focus for an extended period of time. The production encourages us to breathe into it — to pick up on the cues it offers us to slow down and savor this delicate, nuanced, jewel of a story.
I can think of no better place to premiere this play about grassroots activism than Berkeley: a community built on the work of folks who know what it means to want something more for our nation and everyone in it, who believe a collective good does in fact exist. Sometimes activism shouts to the hills, and other times it inches forward almost undetected. The play is a love letter to people who sidestep the spotlight — who don't seek fame or recognition or credit, but just quietly make things happen. Christina's gorgeous writing points to the legacy of unglorified efforts by generations of women, Black women in particular, reminding us that the ripples of intangible contribution hold a deeply impactful kind of power and influence. With this piece, Christina has added her own unassuming resonance to the legacy she writes about. The profound subtlety and grace of her work could be easy to overlook, but for those it speaks to, it has so very much to say.
the ripple, the wave that carried me home sponsors
the ripple, the wave that carried me home is made possible thanks to the generous support of
Season Sponsors
Stephen & Susan Chamberlin
Bruce Golden & Michelle Mercer
Louise Gund
Frances Hellman & Warren Breslau
Wayne Jordan & Quinn Delaney
Gisele & Kenneth F. Miller
Jack & Betty Schafer
The Strauch Kulhanjian Family
In-kind Season Sponsor

Sponsor
Christina Crowley
Associate Sponsors
Pat & Merrill Shanks
Steve is a retired real estate developer, and Susan a retired architect. Their main focus now is the Chamberlin Education Foundation, which focuses on K-12 education issues in the West Contra Costa Unified School District. Susan has been a season ticket holder for over 25 years.
Warren and Frances are avid watchers of live theatre, which includes Berkeley Rep and an annual pilgrimage (when COVID allows) to London's West End. Having loved Berkeley Rep for years, they are thrilled to sign on as 2021/22 season sponsors. They are very proud of the cutting edge, exceptional theatre that Berkeley Rep continuously produces. Frances' day job is as Professor of Physics at UC Berkeley and Warren is a Machinist and Welder at 5th Street Machine Arts.
Betty and Jack are proud to support Berkeley Rep. Jack is a sustaining advisor of the Theatre, having served on the board for many years, and is now on the board of San Francisco Opera. He is an emeritus board chair of the San Francisco Art Institute and the Oxbow School. In San Francisco, Betty is involved with Wise Aging, a program for adults addressing the challenges of growing older. She serves on several non-profit boards. They have three daughters and eight grandchildren.
Roger Strauch is chair of The Roda Group. He has served on Berkeley Rep's Board of Trustees for over twenty years, often as an executive member. Roger is an engineer, entrepreneur, venture capitalist, and philanthropist. He has helped build technology companies that have had public stock offerings or have been sold to global industry leaders. Currently, Roger focuses on the development of several enterprises whose products and services will mitigate the negative impact of industry on global climate change and human health. Roger serves on the boards of the Chart Industries (NYSE:GTLS); Mathematical Sciences Research Institute (MSRI); Northside Center in Harlem, NYC, a mental health service agency; and UC Berkeley's College of Engineering. He is the leader of the Mosse Art Restitution Project, a major international effort to restitute stolen art from his great step family during the Third Reich. Roger and his wife, Dr. Julie Kulhanjian, a retired pediatric infectious disease physician, have three adult children. Roger and Julie divide their time between Piedmont, CA and Martha's Vineyard.
Bay Area Rapid Transit (BART) is the backbone of the Bay Area transit network serving five counties throughout the region. BART's all-electric trains make it one of the greenest and most energy-efficient transit systems in the world. We encourage our riders to visit bart.gov/welcomeback as the region continues to reopen as we safely welcome you back. To learn more about great destinations and events that are easy to get to on BART (like Berkeley Rep!), visit bart.gov/bartable. At BARTable, you can find discounts, enter sweepstakes offering fantastic prizes, and find unique and exciting things to do just a BART ride away. While you're there, be sure to sign up for BARTable This Week, a free, weekly email filled with the latest and greatest BARTable fun!
Peet's Coffee is proud to be the exclusive coffee of Berkeley Repertory Theatre and the namesake of Berkeley Rep's state-of-the-art Peet's Theatre. In 1966, Alfred Peet opened his first store on Vine and Walnut in Berkeley and Peet's has been committed to the community ever since. Supporting Berkeley Rep's high artistic standards and diverse programming is an extension of this mission. As the pioneer of the craft coffee movement in America, Peet's is dedicated to smallbatch roasting, superior quality beans, freshness, and a darker roasting style that produces a rich, flavorful cup. Peet's is locally roasted in the first LEED® Gold certified roaster in the nation.
Christina Crowley purchased Kenwood Experiences, an experiential marketing firm, in 1991. She retired as its CEO in 2018, when it was acquired by George P. Johnson (GPJ), the "world's leading experiential marketing group."
Berkeley Rep thanks its community of supporters who play a vital role in furthering our mission to create ambitious theatre that entertains and challenges its audiences, provides civic engagement, and inspires people to experience the world in new and surprising ways.
Artistic Director
Johanna Pfaelzer
Managing Director
Tom Parrish
Artistic
Director, The Ground Floor / Resident Dramaturg
Madeleine Oldham
Associate Casting Director & Artistic Associate
Karina Fox
Artists Under Commission
Todd Almond · Christina Anderson · Rafael Casal · Daveed Diggs · Dipika Guha · Richard Montoya · Nico Muhly · Lisa Peterson · Sarah Ruhl · Tori Sampson · Jack Thorne · Joe Waechter
Production and Company Management
Director of Production
Audrey Hoo
Associate Production Manager
Kali Grau
Company Manager
Peter Orkiszewski
Stage Operations
Stage Supervisor
Julia Englehorn
Head Stage Technician
James McGregor
Properties
Properties Supervisor
Jillian A. Green
Associate Properties Supervisor
Amelia Burke-Holt
Properties Artisan
Lisa Fong
Scene Shop
Co-Technical Directors
Jim Smith · Matt Rohner
Head Carpenter
Read Tuddenham
Scene Shop Supervisor
Patrick Keene
Draftsperson
Grant Vocks
Scenic Carpenter
Lisa Fong
Scenic Art
Charge Scenic Artist
Lisa Lázár
Costumes
Costume Director
Maggi Yule
Draper
Star Rabinowitz
Wardrobe Supervisor
Barbara Blair
Resident Design Associate
Kiara Montgomery
Electrics
Lighting Supervisor
Frederick C. Geffken
Associate Lighting Supervisor
Sarina Renteria
Senior Production Electrician
Kenneth Coté
Production Electrician
Desiree Alcocer
Sound and Video
Sound and Video Supervisor
Lane Elms
Associate Sound and Video Supervisor
Chase Nichter
Senior Sound Engineer
Angela Don
Sound Engineer
Akari Izumi
Administration
Interim General Manager
Sara Danielsen
Finance Director
Jared Hammond
Associate Managing Director
Sunshine Deffner
Director of Operations
Amanda Williams O'Steen
Executive Assistant
Kate Horton
Associate Finance Director
Katie Riemann
Bookkeeper and Payroll Administrator
Jennifer Light
CRM Project Manager
Destiny Askin
Web and Database Specialist
Christina Cone
Director of Human Resources and Diversity
Modesta Tamayo
Development
Interim Director of Development
Lisa Salomon
Associate Director of Development
Daria Hepps
Associate Director of Development
Laura Fichtenberg
Institutional Grants Manager
Kelsey Scott
Special Events Manager
Elaina Guyett
Development Coordinator
Nicky Martinez
Marketing and Communications
Interim Director of Marketing and Communications
Colleen Flanigan
Associate Director of Marketing
Seth Macari
Director of Public Relations
Tim Etheridge
Communications and Digital Content Director
Karen McKevitt
Senior Videographer and Producer
Marianna Ellina
Video and Multimedia Content Creator
Calvin Ngu
Marketing Associate
Katherine Gunn
Operations
Facilities Director
Mark Morrisette
Facilities Manager
Adam Johnson
Building Engineers
Kevin Pan · Thomas Tran
Building Technician
Jesus Rodriguez
Facilities Assistants
Lemont Adams · Theresa Drumgoole · Sophie Li · Guy Nado
Patron Services
Director of Patron Experience
Brian Davis
Front of House Director
Kelly Kelley
Front of House Manager
Phoenyx Butts
Patron Experience Representatives
Lindsay Abbott · Jessica Bates · Alicia Battle · Megan Bedig · Matthew Canter · Jerry Chirip · Maggie Collette · Fillomena Franchina · Nina Gorham · Kimberly Haynie · Monica Herbert · Saguaro Hurtado · Claire Michael · Rafael Moreno · Leigh Nelson · Tuesday Ray · Anna Riggin · Stephen Salmons · James Sant'Andrea · Alana Scott · Debra Selman · Lena Sibony
Subscription Manager
Laurie Barnes
Box Office Manager
Julie Gotsch
Box Office Agents
Gregory Chambers · Oliver Kampman · Mikee Loria · Alanna McFall · Cassidy Milano · Dom Refuerzo · Chris Selland · Christy Spence · Gianna Francesca Vescio
Berkeley Rep School of Theatre
Director of the School of Theatre
Anthony Jackson
Associate Director
Dylan Russell
Director of Classes and Summer Programs
MaryBeth Cavanaugh
Curriculum and Educational Programs Manager
Si Mon' Emmett
Classes and Communications Administrator
Ashley Lim
Programs Administrator
Tate Lancaster
2021/22 Teaching Artists
Miriam  Ani · Bobby August Jr. · Nicole Bruno · Ron Campbell · Rebecca Castelli · Kate Cherry · Iu-Hui Chua · Jiwon Chung · Don Colliver · Emily Cooper · Jim Edgar · Deb Eubanks · Lisa Ferreira · Maria Frangos · Zoe Galvez · Adrian Gebhart · Christine Germain · Nancy Gold · Gary Graves · Marvin Greene · Maya Herbsman · William Thomas Hodgson · Andrew Hurteau · Kasey Klemm · Karen Law · Jennifer LeBlanc · Dave Maier · Josh Matthews · Janel McDowell · Colum Morgan · Edward Morgan · Christopher Morrison · Hans Probst · Kenneth Ransom · Alyson Schacherer · Kimiya Shokri · Joyful Simpson · Mia Tagano · Dawn Troupe · James Wagner
2021/22 Berkeley Rep Fellowships

Bret C. Harte Artistic Fellow
Des'ree Brown
Company Management Fellow
Naomi Schiller
Costumes Fellow
Rachel Mandelstam
Development Fellow
Maya Simon
Education Fellow
Elijah Punzal
Harry Weininger Sound Fellow
Akari Izumi
Lighting Fellow
Kiahana Toomer
Peter F. Sloss Artistic Fellow
Abigail Holland
Production Management Fellow
Emily Betts
Properties Fellow
Robin Maegawa-Goeser
Scenic Art Fellow
Jimmy Nguyen
Scenic Construction Fellow
Maggie Wentworth
Stage Management Fellow
Olivia McQuerry
President
Emily Shanks
Vice Presidents
Chuck Fanning
Bruce Golden
Sudha Pennathur
Treasurer
William T. Espey
Secretary
Scott Haber
Chair, Governance Committee
Anne Nemer Dhanda
Chair, Audit Committee
Steven C. Wolan
Board Members
Edward D. Baker
Erica Brown
Susan Chamberlin
David Cox
Christopher Doane
Sandra Eggers
Kerry L. Francis
Steven Goldin
Jonathan C. Logan
Henning Mathew
Juan Oldham
Tom Parrish
Johanna Pfaelzer
Sherry Smith
Gail Wagner
Brian Watt
Past Presidents
Helen C. Barber
A. George Battle
Carole B. Berg
Robert W. Burt
Shih-Tso Chen
Narsai M. David
Thalia Dorwick, PhD
Nicholas M. Graves
Richard F. Hoskins
Jean Knox
Robert M. Oliver
Stewart Owen
Marjorie Randolph
Harlan M. Richter
Richard A. Rubin
Edwin C. Shiver
Roger A. Strauch
Gail Wagner
Martin Zankel
Sustaining Advisors
Rena Bransten
Diana Cohen
Robin Edwards
William Falik
David Fleishhacker
Paul T. Friedman
Jill Fugaro
Karen Galatz
David Hoffman
Richard F. Hoskins
Sandra R. McCandless
Helen Meyer
Dugan Moore
Peter Pervere
Marjorie Randolph
Leonard X Rosenberg
Patricia Sakai
Jack Schafer
William Schaff
Richard M. Shapiro
Michael Steinberg
Roger A. Strauch
Jean Z. Strunsky
Michael S. Strunsky
Felicia Woytak
Martin Zankel
Founding Director
Michael W. Leibert
Producing Director, 1968–83