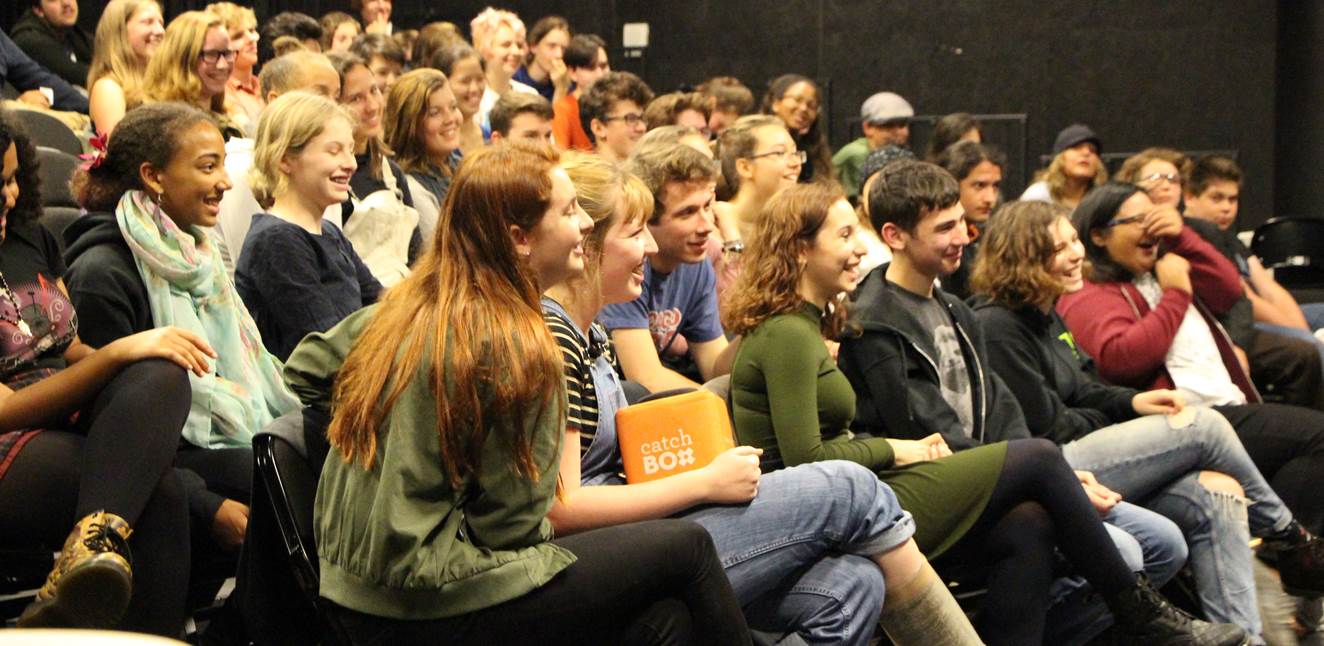 At the Theatre
Student matinees & student groups
Berkeley Rep's programming will remain virtual until we can open our doors again. Even then, we are exploring opportunities for schools to connect virtually and in person in the future.
2020–21 virtual programming access for schools
It Can't Happen Here
Written in 1935 during the rise of fascism in Europe, Lewis' darkly satirical It Can't Happen Here follows the ascent of a demagogue who becomes president of the United States by promising to return the country to greatness. In 2016, Berkeley Rep unveiled a new stage adaptation of Lewis' prescient novel, one week after that production ended, the presidential election roiled our nation. Berkeley Rep reprised that production with the same director, but this time as a radio play in four episodes, just in time for the 2020 presidential election.
Available on demand October 13–November 13, 2020 via YouTube.
#ENOUGH: Plays to End Gun Violence
Berkeley Rep's Teen Council joined five other partner theatres to film (via Zoom) 10-minute plays tackling gun violence. All seven plays were viewable for free on Broadway On Demand from December 14–20, 2020. Learn more.
Please check back for additional programming information.
Questions? Email studentmatinee@berkeleyrep.org.
School of Theatre major sponsors


Gisele & Kenneth F. Miller
The Woodlawn Foundation