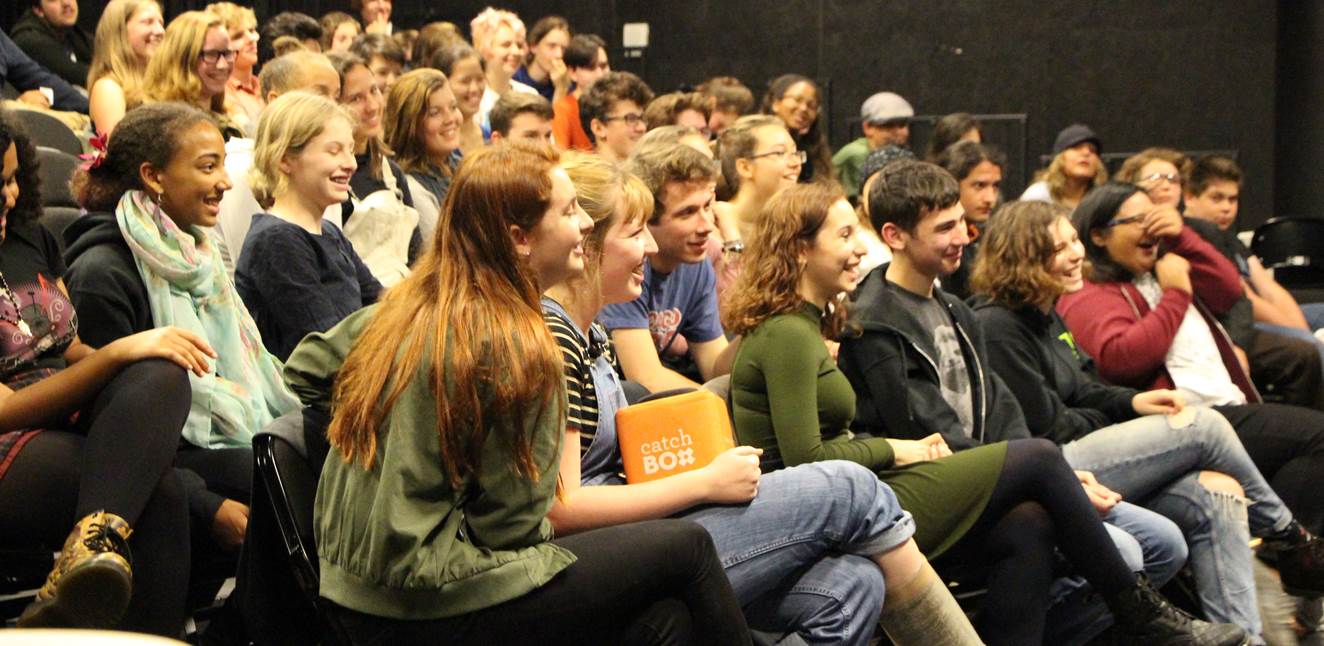 At the Theatre
Student matinees and student groups
We are thrilled to return to the Theatre this season and bring our school communities with us! You and your students can have access to our 2021/22 season virtually and in person.
In-person student matinees
To prioritize the safety of you, your students, and our Berkeley Rep community we will not hold traditional student matinees until Spring 2022. Please check back in January 2022 for more information on these in-person visits to the Theatre and email studentmatinee@berkeleyrep.org for details.
Tune in to a Berkeley Rep production
Starting in Fall 2021, Berkeley Rep will record our performances for school communities across Northern California at no cost. Details on how to get connected to our productions online and to the additional engagement will be posted here in October 2021.
Group sales
Educators are welcome to bring students to the Theatre using Berkeley Rep's group sales during the evenings and weekends, following protocols for regularly scheduled performances. Protocols include proof of vaccination and masks being worn at all times. Group sales tickets will be offered at the same rate as student matinee tickets.
Read our full health and safety policy
Questions? Email studentmatinee@berkeleyrep.org.
School of Theatre major sponsors


Gisele & Kenneth F. Miller
The Woodlawn Foundation