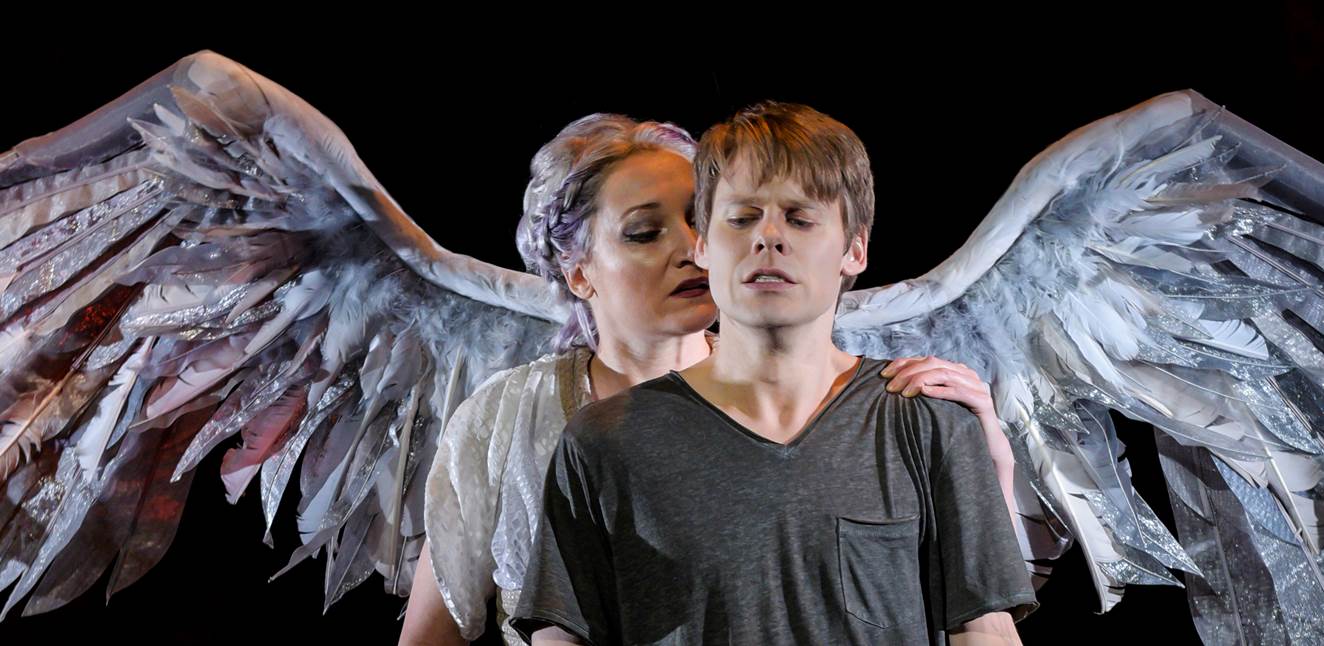 Your support matters
Celebrate your love of live theatre and join our triumphant return by making a donation to Berkeley Rep today. We're a nonprofit, and ticket sales make up only 35% of our budget. We can't do what we do without you!
Your gift will champion transformative storytelling on our stages, empower visionary artists, and bring inspiring arts experiences to students of all ages.
You can also mail your donation to:
Berkeley Repertory Theatre
999 Harrison St
Berkeley CA 94710
Attention: Development
Contact us at give@berkeleyrep.org or 510 647-2901 to find out more about:
Donor perks
Giving from an IRA, donor-advised fund, or appreciated stock
Making a legacy gift
Corporate and foundation partnerships
And other ways to support Berkeley Rep
Thank you!
Annual reports and financial statements
Berkeley Rep is pleased to be recognized as a premier nonprofit organization by the nation's leading rating agencies.

Berkeley Rep's tax ID: 94-1679756
Photo by Kevin Berne/Berkeley Repertory Theatre
(l to r) Francesca Faridany and Randy Harrison in Angels in America
Written by Tony Kushner | Directed by Tony Taccone | Scenic design by Takeshi Kata | Costume design by Montana Blanco | Lighting design by Jennifer Schriever | Sound design by Jake Rodriguez/Bray Poor | Projection design by Alexander V. Nichols | Composition by Andre Pluess | Fight direction by U. Jonathan Toppo | Flying by Flying By Foy | Special effects design by Jeremy Chernick