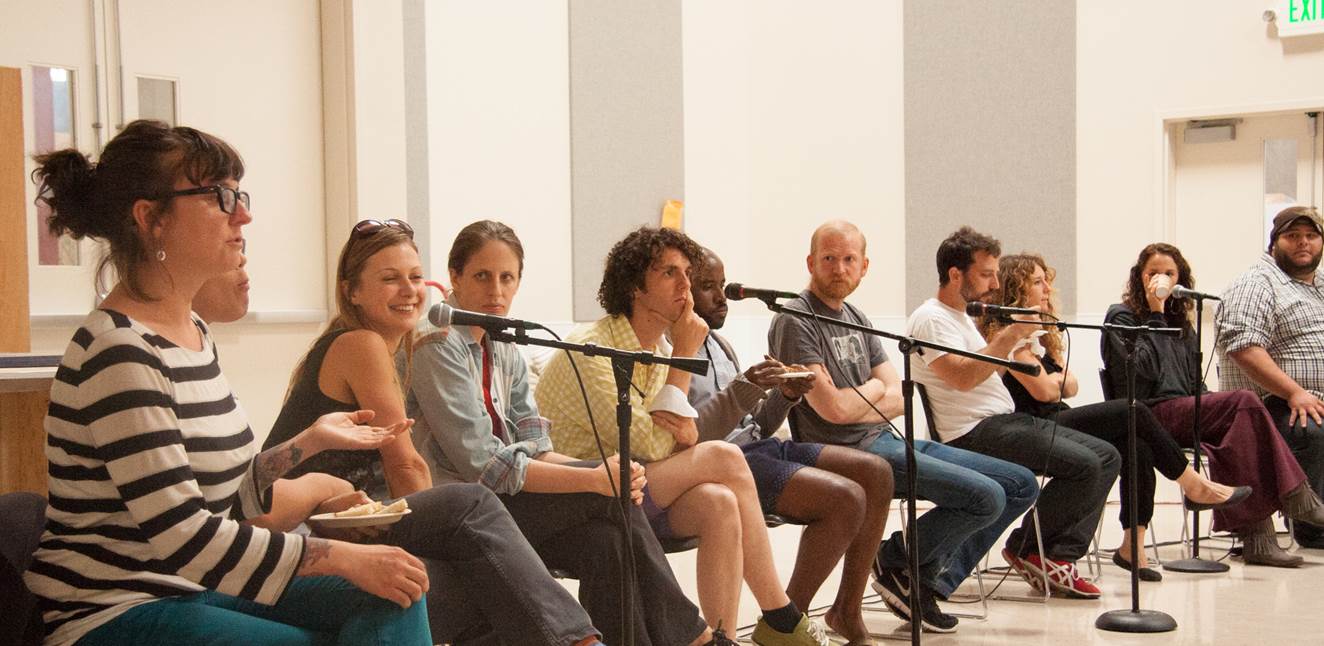 The Ground Floor is the program that encompasses Berkeley Rep's new work development activities.
Over the years, as we've increased the amount of new work we develop, it became clear to us that the regional theatre is very good at rehearsing and producing plays that have been done before and whose scripts are relatively set and fixed. But it is not set up well to foster the creation of a new piece of theatre from the ground up. No two projects require the same things, and the system we have now tries to shoehorn every process into the same structure. The Ground Floor aims to address this through a year-long series of commissions, workshops, and a concentrated Summer Residency Lab. We hope to incorporate a level of flexibility rarely allowed in an institutional theatre setting.
We emphasize process over product. We provide resources for artists to respond to the modern and changing world, promote cross-pollination among artists and place high value on face-to-face contact. We celebrate language in its broadest terms and define it as more than just the spoken word: we will use our theatrical medium to explore language in all its forms.
Mission
The Ground Floor: Berkeley Rep's Center for the Creation and Development of New Work seeks to enhance and expand the processes by which Berkeley Rep makes theatre. We strive to offer the most flexible environment possible for artists to come together and share ideas in person, to receive customized support on each individual project and to work together across disciplines. We will maintain an ongoing conversation with our audience and community about the work we are creating, and we will champion the spirit of innovation so inherent to Berkeley and the Bay Area.
Questions?
Email us at groundfloor@berkeleyrep.org.
Special thanks
The Ground Floor is supported by Frances Hellman & Warren Breslau, with additional funding provided by Bank of America, The Maurer Family Foundation, and the National Endowment for the Arts.