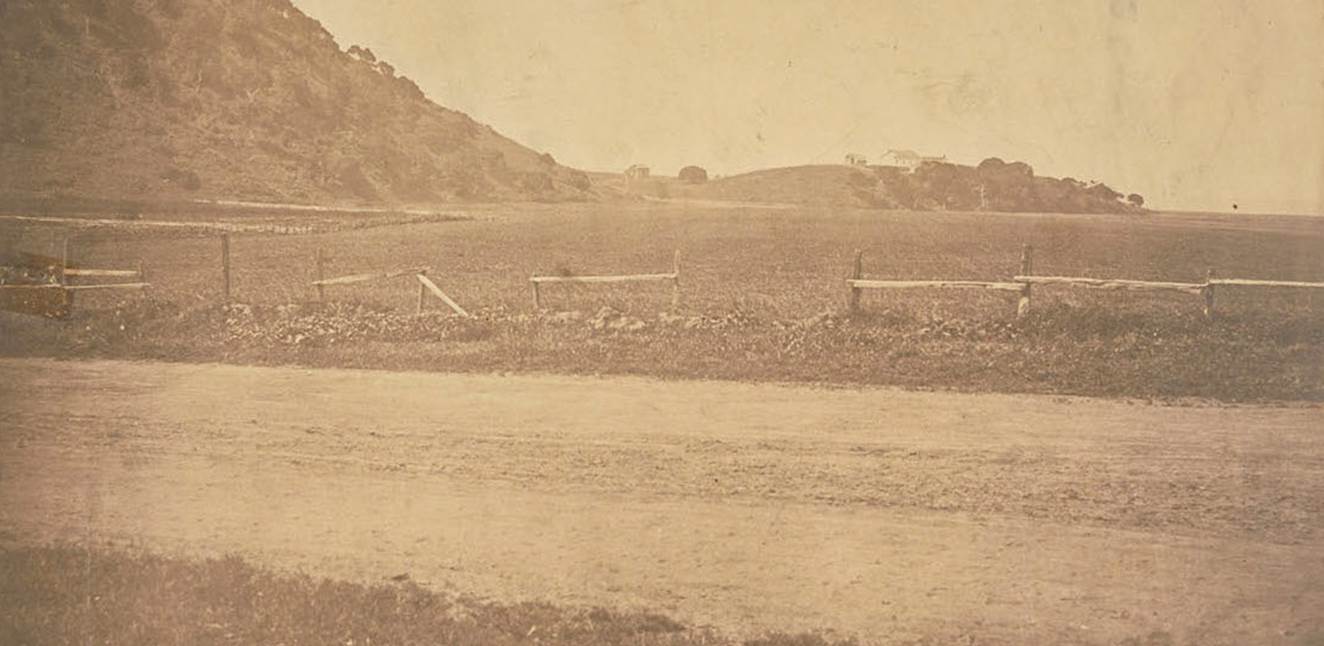 Land acknowledgement
Berkeley Repertory Theatre acknowledges and honors its presence on the unceded ancestral lands of the Chochenyo speaking Ohlone people, now colonially known as Berkeley. The land from which we benefit continues to be a place of foremost importance to the Ohlone and all descendants of the Verona Band.
Berkeley Rep is committed to actively pursuing our values as an antiracist institution. We are committed to living our values by promoting the history and culture of the Ohlone People and sustaining an ongoing relationship which supports the art, resources, and values of indigenous peoples and tribes.
Our thanks
We are grateful to our friends at the Sogorea Te' Land Trust for their support and guidance as we continue to educate ourselves and to uplift and support indigenous communities.
Learn more about the land you are on
Photo by Carleton E. Watkins
Rancho San Antonio, El Cerrito Hill, site of native mound, 1861