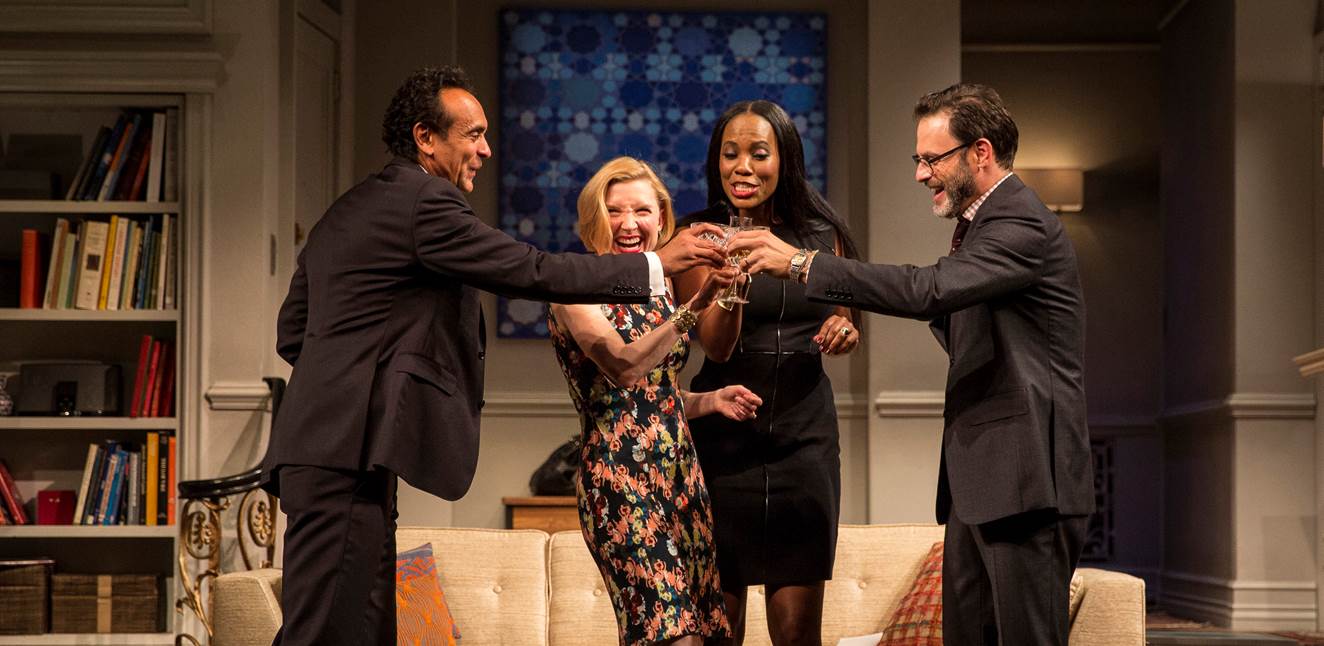 Subscriber ticket exchange
Subscribers may exchange tickets to a different performance of the same show with no fee until 7pm the evening before their scheduled performance (or by 7pm Sunday for Tuesday performances) either online or by calling the box office at 510 647–2949.
On the day of the show, tickets may be exchanged by phone only up until 90 minutes before curtain with a $15 per-ticket fee. Same-day exchanges are available exclusively to subscribers.
All exchanges are subject to availability. Price differences may apply; no refunds or credits for exchanges to a lower-priced performance date or seating section.
If you are not a subscriber and would like to exchange your tickets, please call the box office at 510 647-2949.
Photo by Liz Lauren
(l to r) Bernard White, Nisi Sturgis, Zakiya Young, and J. Anthony Crane in Disgraced
Written by Ayad Akhtar | Directed by Kimberly Senior | Scenic design by John Lee Beatty | Costume design by Jennifer Von Mayrhauser | Lighting design by Christine A. Binder | Sound design by Jill DuBoff