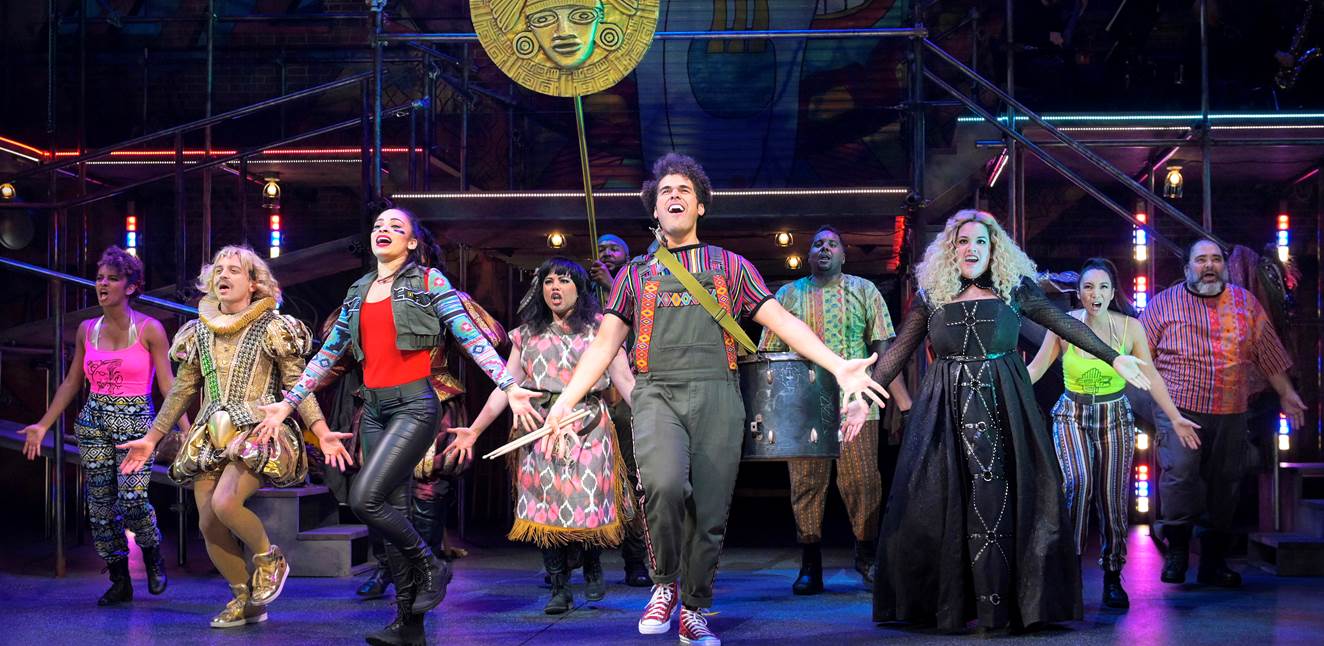 About us
Berkeley Repertory Theatre has grown from a storefront stage to an international leader in innovative theatre. Known for its ambition, relevance, and excellence, as well as its adventurous audience, the nonprofit has provided a welcoming home for emerging and established artists since 1968. Over 5.5 million people have enjoyed nearly 500 shows at Berkeley Rep, which have gone on to win six Tony Awards, seven Obie Awards, nine Drama Desk Awards, one Grammy Award, one Pulitzer Prize, and many other honors. Berkeley Rep received the Tony Award for Outstanding Regional Theatre in 1997. To formalize, enhance, and expand the processes by which Berkeley Rep makes theatre, The Ground Floor: Berkeley Rep's Center for the Creation and Development of New Work was launched in 2012. The Berkeley Rep School of Theatre engages and educates some 20,000 people a year and helps build the audiences of tomorrow with its nationally recognized teen programs. Berkeley Rep's bustling facilities—which also include the 400-seat Peet's Theatre, the 600-seat Roda Theatre, and a spacious campus in West Berkeley—are helping revitalize a renowned city.
Our mission
Berkeley Rep creates ambitious theatre that entertains and challenges its audiences, provokes civic engagement, and inspires people to experience the world in new and surprising ways.
Our values
Storytelling
We believe in the transformative power of storytelling.
Rigor
We believe in the unyielding pursuit of the highest levels of achievement in all we do.
Innovation
We embrace experimentation and curiosity in our work both on and off the stage.
Equity
We are committed to being an anti-racist organization—a place of welcome for a diverse and inclusive community.
Discovery
We encourage a culture of learning and teaching.
Sustainability
We are committed to the long-term well-being of our theatre, our community, and our planet.
Green policy
Berkeley Rep seeks to model responsible environmental behavior that is in harmony with the Theatre's core mission. We wish to help create the framework within which the arts industry as a whole can shift towards practices that can contribute to the sustainable development of art, the earth, and mankind. We seek to promote the understanding of sustainability to our staff, audiences, and other arts organizations and to be a leader in environmental protection.
As a green organization we will
Promote principles of energy and resource efficiency
Use products from local sources and more recycled, recyclable, biodegradable, and sustainable materials
Exercise practical applications of waste reduction and pollution prevention
Maximize the proper disposal of materials including composting and recycling, collaborating with current waste disposal programs
Provide a healthy workplace with minimal environmental impacts
Encourage and provide resources for our audience to utilize environmentally friendly transport
Reduce emissions from all Theatre-related activities and decrease our overall footprint
Become certified as a Green Business (looking into LEED certification, Bay Area Green Business, ISO certification)
Plan for all future building projects to be LEED-certified
Be advocates in our industry for sustainability and green practices
Continue to find solutions and pursue short- and long-term environmental protection
Educate others about ways in which they can be greener and provide a forum to continue the conversation
We intend to encourage our staff and audiences to be responsible green citizens and we endeavor to work with partner organizations that share our green values. It is our intention to operate our business in an as environmentally friendly way as we can.
Photo by Alessandra Mello/Berkeley Repertory Theatre
(l to r) Angelica Beliard, Zachary Infante, Yani Marin, Maria-Christina Oliveras, Chad Carstarphen, Joél Pérez, Jesús E. Martínez, Desiree Rodriguez, KC de la Cruz, and Richard Henry Ruiz in Kiss My Aztec!
Book by John Leguizamo and Tony Taccone | Music and arrangements by Benjamin Velez | Lyrics by David Kamp, Benjamin Velez, and John Leguizamo | Based on a screenplay written by John Leguizamo and Stephen Chbosky | Directed by Tony Taccone | Scenic and costume design by Clint Ramos | Lighting design by Alexander V. Nichols | Sound design by Jessica Paz | Orchestrations by Simon Hale | Additional percussion arrangements by Wilson Torres | Music supervision by David Gardos | Choreography by Maija García