Johanna Pfaelzer
Artistic Director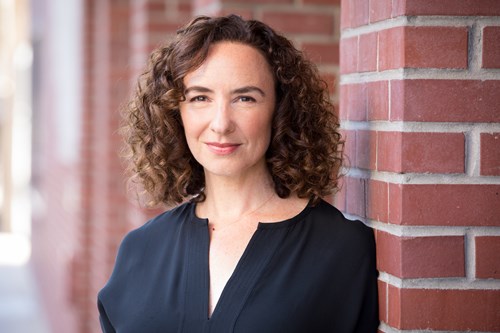 Johanna joined Berkeley Rep in the 2019/20 season as its fourth artistic director. Prior to her arrival at Berkeley Rep, she served for 12 years as the artistic director of New York Stage and Film (NYSAF), a New York City-based organization dedicated to the development of new works for theatre, film, and television. Notable works that were developed under Johanna's leadership at NYSAF include the Tony Award-winning Hamilton by Lin-Manuel Miranda, The Humans by Stephen Karam, Hadestown by Anaïs Mitchell, The Wolves by Sarah DeLappe, Junk and The Invisible Hand by Ayad Akhtar, A 24-Decade History of Popular Music by Taylor Mac, The Homecoming Queen by Ngozi Anyanwu, The Great Leap by Lauren Yee, John Patrick Shanley's Pulitzer- and Tony Award–winning Doubt, The Fortress of Solitude by Michael Friedman and Itamar Moses, The Jacksonian by Beth Henley, and Green Day's American Idiot. In addition, Johanna is proud to have developed the work of many notable writers, both established and early-career, including Jocelyn Bioh, Zach Helm, Halley Feiffer, Billy Porter, Lucy Thurber, Duncan Sheik, V (formerly Eve Ensler), Steven Sater, Jaclyn Backhaus, Patricia Wettig, and Marcus Gardley. She was formerly a producing director of Zena Group, and served for five years as the associate artistic director of American Conservatory Theater. Johanna is a graduate of Wesleyan University and the Actors Theatre of Louisville Apprentice Program, and has taught in the MFA Theatre Program at Columbia University School of the Arts. She lives in Berkeley with her husband, Russell Champa, and their son, Jasper.
Photo by Cheshire Isaacs
Tom Parrish
Managing Director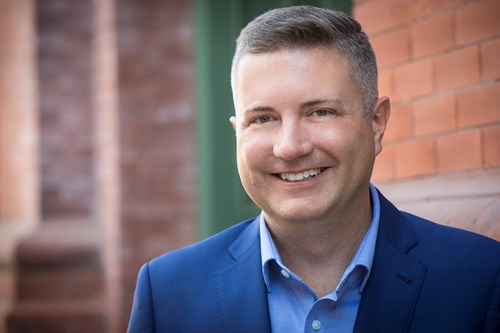 Tom has served as a theatre leader and arts administrator for over 20 years, with experience in organizations ranging from multi-venue performing arts centers to major, Tony Award-winning theatre companies. Prior to Berkeley Rep, he served as Executive Director of Trinity Repertory Company, Geva Theatre Center, and Merrimack Repertory Theatre and as Associate Managing Director/General Manager of San Diego Repertory Theatre. As a producer, he has produced over 140 productions, including over 30 world premieres, 11 of which were world premiere commissions. Recognized as a thought and industry leader, he has served as Treasurer of the League of Resident Theatres, on the Board of Directors of Theatre Forward, and as a consultant to theatre producers and arts organizations around the country, most recently as Interim Chief Operating Officer of Stage Directors and Choreographers Society. His work has been recognized with a NAACP Theatre Award for Best Producer; "Forty Under 40" recognition in Providence, Rochester, the Merrimack Valley, and San Diego; the Outstanding Eagle Scout Award from the National Eagle Scout Association; and the Best Practice Award for Leadership from the Initiative for Nonprofit Excellence at the Rhode Island Foundation. He received his MBA/MA, Arts Administration from Southern Methodist University; BA in Theater Arts and Economics from Case Western Reserve University; attended the Commercial Theater Institute, National Theater Institute, and Harvard Business School's Strategic Perspectives in Nonprofit Management; and is certified in Leading Diversity, Equity, and Inclusion by Northwestern University.
Photo by Cheshire Isaacs
Artistic
Associate Artistic Director
David Mendizábal
Associate Casting Director & Artistic Associate
Karina Fox
Artists Under Commission
Todd Almond
Christina Anderson
Rafael Casal
Daveed Diggs
Dipika Guha
Richard Montoya
Nico Muhly
Lisa Peterson
Sarah Ruhl
Tori Sampson
Jack Thorne
Joe Waechter
General Management and Company Management
General Manager
Sara Danielsen
Company Manager
Peter Orkiszewski
Production Management
Director of Production
Audrey Hoo
Associate Production Manager
Kali Grau
Stage Operations
Stage Supervisor
Julia Englehorn
Associate Stage Supervisor
Gabriel Holman
Head Stage Technician
James McGregor
Properties
Properties Supervisor
Jillian A. Green
Associate Properties Supervisor
Amelia Burke-Holt
Properties Artisan
Lisa Mei Ling Fong
Scene Shop
Co-Technical Directors
Jim Smith
Matt Rohner
Head Carpenter
Read Tuddenham
Scene Shop Supervisor
Patrick Keene
Draftsperson
Grant Vocks
Scenic Carpenters
August Lewallen
Zach Wziontka
Scenic Art
Charge Scenic Artist
Lisa Lázár
Costumes
Costume Director
Maggi Yule
Draper
Star Rabinowitz
Wardrobe Supervisor
Barbara Blair
Resident Design Associate
Kiara Montgomery
Electrics
Lighting Supervisor
Frederick C. Geffken
Associate Lighting Supervisor
Sarina Renteria
Senior Production Electrician
Kenneth Coté
Production Electrician
Desiree Alcocer
Sound and Video
Sound and Video Supervisor
Lane Elms
Associate Sound and Video Supervisor
Chase Nichter
Senior Sound Engineer
Angela Don
Sound Engineer
Akari Izumi
2023/24 Berkeley Rep Fellowships
Bret C. Harte Artistic Fellow
Louis Blachman
Company Management Fellow
Faith Elder
Costumes Fellow
Gabrielle Bañuelos
Harry Weininger Sound Fellow
Belle Alatorre
Lighting Fellow
Sophie Lynd
Marketing and Development Fellow
Rodrick Edwards
Peter F. Sloss Artistic Fellow
Rebecca Chan
Production Management Fellow
Kayla Badia
Properties Fellow
Katie Owen
Scenic Art Fellow
E. Wayman-Murdock
Scenic Construction Fellow
Laurel Capps
Stage Management Fellow
Anthony Lopez
Administration
Finance Director
Jared Hammond
Executive Assistant
Kate Horton
Associate Finance Director
Katie Riemann
Bookkeeper
Alanna McFall
Payroll Administrator
Jennifer Light
Director of Human Resources and Diversity
Modesta Tamayo
Development
Director of Development
Ari Lipsky
Associate Director of Development
Laura Fichtenberg
Philanthropy Officer
Andrew Maguire
Individual Giving Manager
Marcela Chacón
Stewardship and Events Manager
Elaina Guyett
Institutional Grants Manager
Kelsey Scott
Development Operations Coordinator
Cassidy Milano
Marketing and Communications
Director of Marketing and Communications
Voleine Amilcar
Associate Director of Marketing
Heather Orth
Public Relations Consultant
Kevin Kopjak
Communications and Digital Content Director
Karen McKevitt
Creative Director
DC Scarpelli
Video and Multimedia Content Creator
Calvin Ngu
Audience Development Manager
Lindsey Abbott
Marketing Associate
Beatriz Hernandez
Operations
Director of Operations
Amanda Williams O'Steen
CRM Project Manager
Destiny Askin
Web and Database Specialist
Christina Cone
Building Manager
Nicole Peña
Facilities Director
Mark Morrisette
Facilities Manager
Adam Johnson
Building Engineer
Thomas Tran
Building Technician
Jesus Rodriguez
Facilities Assistants
Theresa Drumgoole | Wendi Lau | Sophie Li
Patron Services
Front of House Director
Kelly Kelley
Patron Services Supervisors
Maddi Gjovik | Nina Gorham
Patron Experience Representatives
Emma Allen-Landwehr | Jessica Bates | Alicia Battle | Megan Bedig | Victoria Broach | Phoenyx Butts | Matthew Canter | Rachel Cole | Steven Cole | Julian Dion | Fillomena Franchina | Jasmine Guillot | Matthew Hayden | Latasha Hayes | Amir Heibl | Armando Herrera | Joelle Joyner-Wong | Caitlyn Lee | Jennifer Light | Leigh Nelson | Maura Oliverira | Angela Phung | Tuesday Ray | Anna Riggin | Alana Scott | Debra Selman | Sloane Sim | Isaiah Valencia | Anna Vorobyeva
Director of Ticketing and Sales
Derik Cowan
Box Office Supervisor
Gianna Francesca Vescio
Box Office Agents
pan ellington | Joelle Joyner-Wong | Alanna McFall | Aya Newman | Dom Refuerzo | Christy Spence
Berkeley Rep School of Theatre
Director of the School of Theatre
Anthony Jackson
Associate Director
Dylan Russell
Director of Classes and Summer Programs
MaryBeth Cavanaugh
Curriculum and Educational Programs Manager
Si Mon' Emmett
Classes and Communications Administrator
Ashley Lim
Board of trustees
William T. Espey | President
Bruce Golden | Vice President
Juan Oldham | Vice President
Sudha Pennathur | Vice President
Emily Shanks | Treasurer
Scott Haber | Secretary
Jill Fugaro | Governance Committee Chair
Steven C. Wolan | Audit Committee Chair
Henning Mathew | Investment Committee Chair
Board members
Susan Chamberlin
Christopher Doane
Sandra Eggers
Chuck Fanning
Steven Goldin
Jonathan C. Logan
Melanie Maier
Sandra R. McCandless
Anne Nemer Dhanda
Tom Parrish
Johanna Pfaelzer
Leonard X Rosenberg
Alfredo Silva
Allan Smith
Sherry A. Smith
Brian Watt
Founding director
Michael W. Leibert
Producing Director, 1968–83
Sustaining advisors
Rena Bransten
Diana Cohen
Robin Edwards
William Falik
David Fleishhacker
Paul T. Friedman
Karen Galatz
David Hoffman
Richard F. Hoskins
Dugan Lamoise
Helen Meyer
Peter Pervere
Marjorie Randolph
Patricia Sakai
Jack Schafer
William Schaff
Richard M. Shapiro
Michael Steinberg
Roger A. Strauch
Jean Z. Strunsky
Michael S. Strunsky
Gail Wagner
Felicia Woytak
Martin Zankel
Past presidents
Helen C. Barber
A. George Battle
Carole B. Berg
Robert W. Burt
Shih-Tso Chen
Narsai M. David
Thalia Dorwick, PhD
Nicholas M. Graves
Richard F. Hoskins
Jean Knox
Robert M. Oliver
Stewart Owen
Marjorie Randolph
Harlan M. Richter
Richard A. Rubin
Emily Shanks
Edwin C. Shiver
Roger A. Strauch
Gail Wagner
Martin Zankel