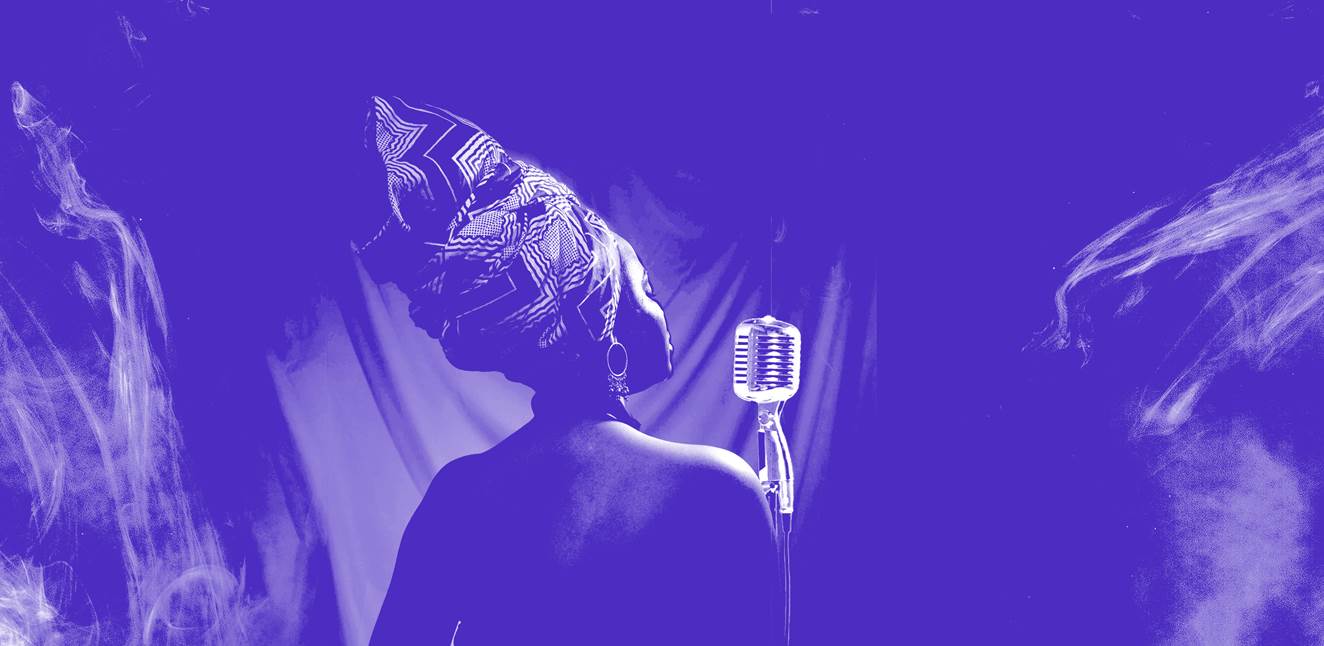 Goddess digital program
Berkeley Repertory Theatre, by special arrangement with No Guarantees and Mara Isaacs, presents the world premiere of
Goddess
Conceived by Saheem Ali
Music and lyrics by Michael Thurber
Book by Jocelyn Bioh
Additional material by Mkhululi Z. Mabija
Choreographed by Darrell Grand Moultrie
Directed by Saheem Ali
August 14–October 2, 2022
Roda Theatre
This show has one 15-minute intermission.
We acknowledge that Berkeley Rep sits on the unceded ancestral lands of the Ohlone people.
Meet the Creative team | Meet the Company | Discover Goddess | What's new at Berkeley Rep
Four or so years ago, I walked into a windowless rehearsal room in midtown Manhattan to check out the first act of a new musical. A not-uncommon experience in my line of work, but I was particularly eager to be there that day since the musical in question was being created by artists whom I respect and admire. There are moments that you know you are in the presence of something truly original. That afternoon I knew that Goddess, even in its earliest stages, was going to be something special.
The next summer the creative team (Saheem Ali, Jocelyn Bioh, and Michael Thurber) gathered at New York Stage and Film for two weeks of intensive work, followed by a workshop in New York at MCC, where Jocelyn was a playwright-in-residence.
We then committed to producing the world premiere at Berkeley Rep. And then, because of COVID, we moved the production dates four times. Let me just say that again – four times. At every turn, this extraordinary group of artists committed and recommitted themselves to this project, scheduling around TV shows, film projects, Broadway shows, weddings…. Many of you also had to commit and recommit yourselves to this production, as the impacts of these scheduling changes are felt by audiences as well as artists.
Now I write this, on the eve of opening night, looking across my office at a photo of Saheem, Jocelyn, and Mike from the workshop of Goddess at New York Stage and Film in the summer of 2019. What a journey it has been!
As we have moved projects around the chessboard of the season, it has been hard to guess at what stories would meet the appetites of our audience at any given moment. Plans have been roiled as every theatre in the country has tried to cram two years of missed programming into too few months. And none of us has been able to anticipate what the mood of a community would be, what stories would be most necessary, most welcomed in any given moment. But I feel confident in saying that, finally, we may have just what you need! Goddess is transporting, full of warmth, beauty, deep emotion, and abundant joy. Who among us couldn't use a dose of that?
The work you see onstage is the result of hundreds of people working over multiple years, from the performers you see onstage to the technicians who have constructed the scenery and costumes and hung the lights and speakers, to the backstage crew whose quick-change capabilities would make your head spin, to the staff members who have worked on budgets and contracts and schedules and radio ads and airline reservations. This vast collection of people, and all of their amazing talents are what is necessary to make a piece of theatre. But none of it truly takes form until it is shared with an audience. We have been waiting a long time to get to bring this story to you, to share in its birth together. Thank you for being part of the journey of Goddess.
Warmly,
Johanna
As I write this program note, I am packing up my office and thinking with so much fondness of the wonderful life-changing journey you have given me. I came here with my husband and son in 1990, knowing then artistic director Sharon Ott, my predecessor Mitzi Sales, and with two other local friends between us. Thirty-two years later, Greg and I feel so lucky to have been befriended by so many people in this community. You, Berkeley Rep's audience, and the people of this community made us feel so welcome. Your intense commitment to community, the larger good, to the value of collective action, to political fervor, to an ease with change and reinvention…you changed us. I am so struck by how lucky I was to have landed here in the Bay Area, in Berkeley, and at Berkeley Rep.
I want to thank the anonymous subscriber who passed me in the grocery store and simply thanked me for my work here at the Theatre. And the woman who left jam for me without a note or a reason. Thank you, too, to the ushers who greeted me like an old friend, whether at the theatre or running into me at Supercuts (yes, really). I thank our city attorney, who called to make sure I was holding up okay during the height of the pandemic and who worried, as a fan of the theatre, that we'd survive this crisis. I thank all the hikers who recognized me on East Bay hiking trails and wanted to discuss what you did or didn't love about whatever show was up and running. Yes, I even loved it when you didn't love a show and wanted to talk about it anyway. Not even bathroom stalls at other theatres were off limits when Berkeley Rep audience members had something on their minds. I truly loved corresponding with those of you who wrote, and then often wrote again, to argue, dispute, or just engage in a dialogue about whatever you had just seen.
I have said it often, but it bears repeating as I sign off, that there really is no better theatre audience in the country than you. You are demanding and thoughtful and smart and lovers of high-quality, meaningful work. Berkeley Rep would not be what it is without you.
So thank you. You have made Berkeley Rep a glorious place to make theatre. You have made me a better person for having been here making that theatre with all of you.
Susie Medak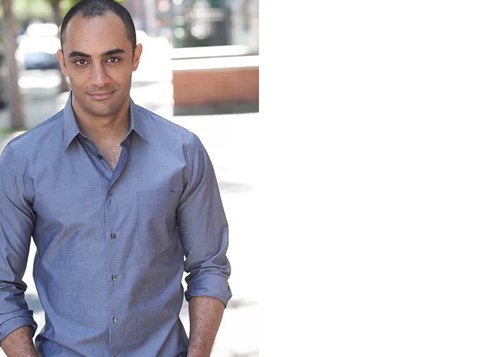 Saheem is a proud immigrant from Kenya. He is the Associate Artistic Director/Resident Director of New York City's Public Theater. Recent productions include Fat Ham, Merry Wives (The Public), Nollywood Dreams (MCC Theater), Romeo y Julieta, Shipwreck, and Richard II (radio plays). Other productions: Fires in the Mirror (Signature Theatre), The Rolling Stone (Lincoln Center Theater), The New Englanders, Sugar in Our Wounds (Manhattan Theatre Club), Passage (Soho Rep), Fireflies (Atlantic Theater Company), Dangerous House, Where Storms Are Born (Williamstown Theatre Festival), Tartuffe (Playmakers Rep), Twelfth Night (The Public), Kill Move Paradise (National Black Theatre), Nollywood Dreams (Cherry Lane), and Dot (Detroit Public Theatre). He has workshopped new plays at Playwrights Horizons, Playwrights Realm, MCC, New York Stage and Film, Page 73, and The Lark. He is a Usual Suspect at New York Theatre Workshop, Sir John Gielgud SDCF Fellow, and a Shubert Fellow.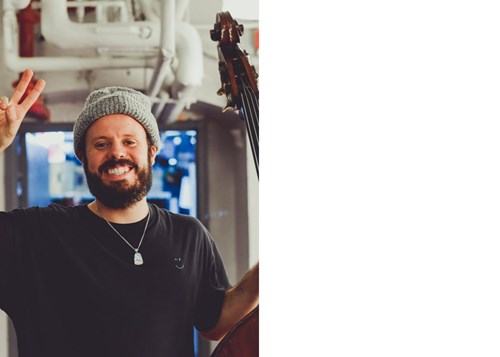 Michael Thurber is a Drama Desk-nominated composer of musical theatre, popular song, and concert music. As a theatre composer and lyricist, Thurber made his international debut with his score for Antony and Cleopatra, a co-production between The Royal Shakespeare Company and The Public Theater directed by Academy Award winner Tarell Alvin McCraney. He has since composed scores for numerous Public Theater productions, including the 2021 Shakespeare in the Park adaptation of Merry Wives and Romeo y Julieta, a radio play starring Lupita Nyong'o. He has developed original musicals with New York Stage and Film, the Eugene O'Neill Theater Center, Joe's Pub, the Kimmel Center, Williamstown Theatre Festival, and Space at Ryder Farm. In 2020, Michael won the Bryan Gallace Fellowship, a grant awarded annually via space at Ryder Farm. Michael serves on the board of directors for NPR's From the Top. He teaches at NYU's Clive Davis Institute. He studied music at The Juilliard School.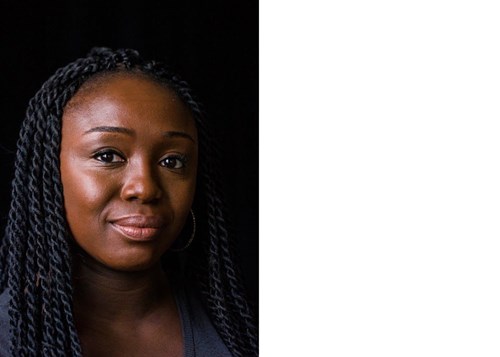 Jocelyn Bioh is an award-winning Ghanaian-American writer/performer from New York City. Her written works for theatre include Merry Wives (adapted from Shakespeare's Merry Wives of Windsor for The Public Theater/Shakespeare in the Park), Nollywood Dreams (MCC Theater), and the multi-award-winning School Girls; Or, The African Mean Girls Play, which was originally produced at MCC Theater in 2017/2018 and has gone on to have over 40 regional productions. She is a former TOW playwriting fellow (2017-2018) and has been commissioned by MTC, Atlantic Theater Co., Williamstown Theatre Festival, and Second Stage. Jocelyn has also written for TV on Russian Doll, Spike Lee's She's Gotta Have It, and is also writing the live-screen adaptation of the hit Broadway musical Once on This Island for Disney+.
Photo by Joshua Bright
Mkhululi is a South African librettist from Kimberley. He graduated from Tshwane University of Technology with a BA in Musical Theatre Performance (2006) and from New York University's Tisch School of the Arts with an MFA in Musical Theatre Writing (2010). Mkhululi has written operas with composers Angelique Mouyis (Bessie, Cape Town Opera) and Robert Fokkens (Bhekizizwe and The President's Suit, Opera'r Ddraig). Mkhululi has written musicals with composers Paul Castles (The Road Between the Desert and the Ocean, Basin Arts), Dewey Fleszar (Let It Rain, NYU), Sooyeon Lee (On the Wall, NYU), BLK JKS (Mongezi, Market Theatre), Bokani Dyer (My Daughter/Son, Mayibuye Arts Centre); and dance musicals with Monwabisi Bangiwe (Emathongeni, BahiAfrica, Big Hole, Mangaliso, Umthombo, Mwana Wa Mvula and Nomaphondo at Nothern Cape Theatre), Zwai Bala (Tsotsi, Cape Town Opera). Mkhululi has directed Moagi Modise's Clues on the Sand, Sephiri Sa Kgosi, and Emsini (Northern Cape Theatre). Awards include Yip Harburg Award for Best Lyricist (2009, 2010), Mail and Guardian newspaper Top 200 Young South Africans. (2015, 2021), GQ Magazine 20 Game Changers (2016), ImpACT Award for Theatre (2016), Standard Bank Silver Ovation Award for Emathongeni (2018), Standard Bank Cut Above Ovation Award for Umthombo (2019), Sunday World newspaper's Top 100 Unsung Heroes (2021), Standard Bank Bronze Ovation Award for Nomapondo (2022), Standard Bank Gold Ovation Award for Emsini (2022). He is the co-founder of the Kimberley Book Fair, Kimberley Festival of Beer, and Amandla Danca Teatro ZA. He is currently an artist-in-residence at Stellenbosch Institute of Advance Study.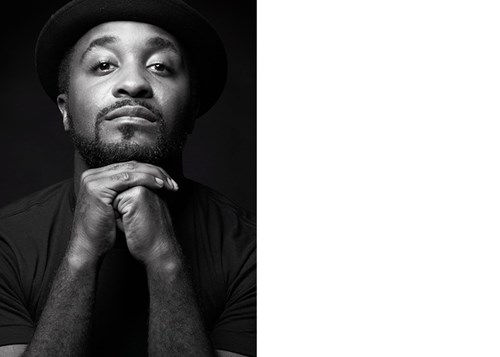 A recipient of the Princess Grace Choreography Fellowship Award, Moultrie's select credits include the Pulitzer Prize-winning play Fat Ham (The Public Theater), Merry Wives (The Public Theater's Shakespeare in the Park), Space Dogs (MCC Theater), Invisible Thread (Second Stage), Daddy (The New Group/Vineyard Theatre), Sugar in Our Wounds (Manhattan Theatre Club), Witness Uganda (American Repertory Theater), Evita and Pride & Prejudice (Kansas City Repertory Theatre), Redwood (Portland Center Stage). Moultrie has choreographed premieres for numerous dance companies, including American Ballet Theatre, The Alvin Ailey American Dance Theater, and Dance Theatre of Harlem, among others. Moultrie is a New York native and a graduate of P.S. 144, LaGuardia High School, and The Juilliard School. IG: @darrellmoultrie
Photo by Franklin Thompson
Marco is a music director, arranger, orchestrator, and pianist based in New York. He was the music director on Broadway for Girl from the North Country, Peter and the Starcatcher, and Everyday Rapture. Other Broadway credits include SpongeBob SquarePants, Sunday in the Park with George (2017), Tuck Everlasting, If/Then, Women on the Verge of a Nervous Breakdown, The Addams Family, and Dirty Rotten Scoundrels. Marco was the co-orchestrator of Unknown Soldier (Williamstown, Playwrights Horizons). His arrangements have been performed at Lincoln Center and Carnegie Hall, and he is the music director/arranger/pianist for LaChanze and Lindsay Mendez. Marco had the honor of recording the piano and celesta parts for the soundtrack to Steven Spielberg's adaptation of West Side Story, with the New York Philharmonic, conducted by Gustavo Dudamel. (he/him/his)
Tony Award nominee for Best Scenic Design of a Musical, A Strange Loop. Broadway: A Strange Loop (Lyceum Theater); Topdog/Underdog (Golden Theater); Trouble in Mind (Roundabout). Off-Broadway: Shhhh (Atlantic); one in two (The New Group); Nollywood Dreams, School Girls... (MCC); Sugar in Our Wounds (Lucille Lortel Award; MTC); A Strange Loop (Special Citation Obie); Selling Kabul, Dance Nation (Playwrights Horizons); To My Girls (Second Stage); A Case for the Existence of God, Fires in the Mirror (Signature). Previously at Berkeley Rep: An Octoroon. Regional: Alley Theatre, CTG, Guthrie, Steppenwolf, Woolly Mammoth. International Tour: The Magnetic Fields: 50 Song Memoir. 2020 Obie Sustained Excellence in Set Design, Princess Grace Fabergé Theater Award, Henry Hewes Design Award nominee. (he/him/his) IG: arnulfo.maldonado.design arnulfomaldonado.com 
Dede Ayite is a two-time Tony Award-nominated costume designer whose Broadway credits include American Buffalo, How I Learned to Drive, A Soldier's Play, Slave Play, American Son, Chicken & Biscuits, and Children of a Lesser God. Select off-Broadway credits include Richard III and Merry Wives (The Public Theater); Seven Deadly Sins (Tectonic); Secret Life of Bees and Marie and Rosetta (Atlantic); By the Way, Meet Vera Stark (Signature); Nollywood Dreams, BLKS, and School Girls; Or, The African Mean Girls Play (MCC); Bella: An American Tall Tale (Playwrights Horizons); The Royale (Lincoln Center); Toni Stone (Roundabout). Regionally, Ayite's work has appeared at Oregon Shakespeare Festival, Steppenwolf, Arena Stage, and more. She has worked in television with Netflix, Comedy Central, and FOX Shortcoms. Ayite earned her MFA at the Yale School of Drama and has received an Obie, Drama Desk, Lucille Lortel, Helen Hayes, Theatre Bay Area, and Jeff Award.
Bradley King (he/him) is a lighting designer based in New York. He is thrilled to be returning to Berkeley Rep after designing Pericles in 2012. His most recent Broadway shows include Flying Over Sunset, Hadestown, Bernhardt/Hamlet, and The Great Comet. His recent work off Broadway includes Little Shop of Horrors (West Side Theater), Endlings (New York Theatre Workshop), Evita (City Center Encores!), and Alice by Heart (MCC). His other upcoming new musicals include The Karate Kid (Stages St. Louis), Lempicka (La Jolla Playhouse), How to Dance in Ohio (Syracuse Stage), Water for Elephants (Pigpen/Alliance Theatre), and the international debut of Monsoon Wedding (Doha, Qatar). Bradley's many awards include two Tony Awards, three Drama Desk Awards, two Outer Critic's Circle awards, and multiple other nominations. He is a proud member of USA 829 and can be found at bradleykingld.com / @bradleyking
At Berkeley Rep: PigPen Theatre Co.'s The Tale of Despereaux. Nevin's recent projects include Hamilton on Broadway, in London, Los Angeles, San Francisco, and on U.S. tour; Dear Evan Hansen on Broadway, in London, and on U.S. tour; Tina: The Tina Turner Musical in the West End, Hamburg, Utrecht, and on Broadway (Tony nomination); Hadestown (Tony Award) on Broadway; Freestyle Love Supreme on Broadway and on tour; Steve Martin and Edie Brickell's Bright Star on Broadway; and Rodgers+ Hammerstein's Cinderella (Tony nomination). He designed over 30 Broadway productions with Acme Sound Partners and received five additional Tony nominations for The Gershwins' Porgy and Bess, Bengal Tiger at the Baghdad Zoo, Fences, Hair, In the Heights. Nevin has also received the Olivier Award, Drama Desk Award, and the Henry Hewes Design Award. He serves as the audio consultant for Stern Auditorium at Carnegie Hall. He holds a bachelor's degree from Harvard College in English and American Literature and Language, and in 2011 completed a Certificate Program in Arts Management at NYU's School for Continuing Professional Studies. Nevin is trustee of the Town Hall Foundation, Inc., the nonprofit organization dedicated to the preservation and support of the Town Hall, a cultural and education center as well as a national historic landmark in the center of Times Square in New York City.
Brittany Bland is a storyteller who has dedicated her life to the proliferation of empathy. As a projection designer for the stage, she has designed for theatre, dance, and opera. Her work as a video artist often explores the ideas of legacy, memory, and empathy. Brittany is interested in how emerging media and technology can elevate concepts and experiences. Originally from Atlanta GA, she holds a BA in Technical Theater and Production from Catawba College and an MFA in Design from the Yale School of Drama. Her recent design credits include A Dozen Dreams (En Garde Arts), Seize the King (Classical Theatre of Harlem), Rage (Quinnipiac University), Florencia en el Amazonas (Shubert Theater), & Black History Museum (Here Arts Center). bcbmediadesign.com 
Nikiya Mathis is making her Berkeley Rep debut. Her regional credits include Grace (Ford's Theatre), The Glorious World of Crowns Kinks & Curls (Baltimore Center Stage), The Garden (La Jolla Playhouse), An Iliad (Long Wharf Theatre), The Most Spectacularly Lamentable Trial of Miz Martha Washington (Hudson Valley Shakespeare). Her New York credits include Broadway's Chicken & Biscuits; off Broadway she has designed Nollywood Dreams (MCC Theater), The Wedding Band (TFANA), For Colored Girls… (The Public Theater), Confederates (Signature Theatre), Stew (Page 73 Productions), For All the Women… (Soho Rep), Our Dear Dead Drug Lord (Women's Project), Travisville (Ensemble Studio Theatre), Crowndation (National Black Theatre). Nikiya is a multi-hyphenate actress and designer. Her awards include the Henry Hewes Design Award and Antonyo Award, and she is a Drama Desk nominee. She holds an MFA in Acting from NYU Tisch Grad Acting. ActTRESSEShair.com @our_black_tresses 
Steve Cuiffo is a magician and theatre maker who creates solo performance as well as collaborative works with other artists and theatre companies. His work incorporates aspects of sleight of hand, misdirection, imitation, and re-enactment to create unique performance, art, theatre, and magic. He was the illusion & lip sync consultant for Dana H. on Broadway and at Berkeley Rep and magic consultant for the current season of The Marvelous Mrs. Maisel. Other work includes illusion design for Geoff Sobelle's Home and The Object Lesson; magic director for David Blaine: Live; an associate with the Wooster Group theatre company; and co-founder of Secret Arts.
Duncan Stewart CSA and Benton Whitley CSA. Broadway/NY: Paradise Square; Hadestown (Artios Award); Chicago the Musical; Rock of Ages; Lightning Thief; Natasha, Pierre & The Great Comet of 1812; Elf; On the Town; Pippin; La Cage aux Folles; Radio City Christmas Spectacular. TV/Film: Netflix, 20th Century Fox, NBC, Lionsgate, Disney Channel. West End/U.K.: Hadestown, Thriller Live, Menier Chocolate Factory. Tours: Hadestown, Hairspray, Waitress, Charlie & The Chocolate Factory, Finding Neverland, Into the Woods, We Will Rock You. Regional: A.R.T., Berkeley Rep, Alley, Bay Street, For The Record, TUTS, Hollywood Bowl, McCarter, Signature, RCCL. Follow: @stewartwhitley and stewartwhitley.com
ZFX, Inc. is the complete service provider for Flying Effects. From high schools to Broadway, churches to special events, ZFX zealously pursues its goal of worldwide domination of the performer flying industry with unparalleled skill and enthusiasm.
Excited to return to the Bay Area after a 10+ year hiatus, Dawn-Elin Fraser is a New York-based dialect coach. At Berkeley Rep, she coached both Fêtes de la Nuit and Passing Strange. Her Broadway credits include Macbeth, Tina: The Tina Turner Musical, The Great Society, Slave Play, What the Constitution Means to Me, Once on this Island, Waitress, and Finding Neverland. She currently serves as the North American Dialect Coach for Hamilton and has participated on several national tours such as What the Constitution Means to Me, Once on this Island, The Gershwins' Porgy and Bess, Waitress, and Finding Neverland. Dawn-Elin's recent off-Broadway projects include Richard III, Merry Wives (The Public Theater/The Delacorte); Fat Ham, SUFFS (The Public Theater); Nollywood Dreams (MCC and Round House); An Ordinary Muslim, The House that Will Not Stand (NYTW); Twilight: Los Angeles, Fires in the Mirror, By the Way, Meet Vera Stark (Signature Theatre); and Invisible Thread (Second Stage). Regionally, she has worked with Guthrie Theater, American Repertory Theater, and Oregon Shakespeare Festival, among others. Dawn-Elin serves as the Head of Spoken Voice and Speech at New Studio on Broadway NYU/Tisch and is a certified teacher of Knight-Thompson Speechwork. She is also the founding director of the Coaches of Color Initiative and received her MFA from American Conservatory Theater. (She/her/hers)
Crystal Monee Hall (she/her/hers) is a singer/songwriter, composer, and vocal director/arranger/producer based in New York City. Recent credits include Choir Boy (Philadelphia Theatre Company), Darius De Haas' You Send Me: The Songs and Soul of Sam Cook (92Y Lyrics and Lyricists), Where We Dwell (New York City Center), Ayodele Casel's Chasing Magic (American Repertory Theater), Sesame Street, Walker (CW network), "A Beautiful Noise" (gospel arrangement, Biden/Harris Campaign), Ben Platt: Live from Radio City Music Hall (Netflix), PBS Kids (Donkey Hodie, Nature Cat, Alma's Way), Black Ink Crew (VH1), and HBO's High Maintenance, Kristin Chenoweth's For the Girls (Nederlander Theater), Stars on Stage: Brandon Victor Dixon (Westport Playhouse Theater/PBS), Cynthia Erivo: Live from Lincoln Center (PBS), Mickey Hart (The Grateful Dead), Rent (Nederlander Theater), Craig David, Thomas Rhett, Renee Elise Goldsberry, John Legend, Patti Austin, Oleta Adams, Mariah Carey, Elton John, Ke$ha, and Roy Ayers. She is the recipient of The Lilly Awards' 2021 "Go Write a Musical" award, as well as the Black Theatre Coalition's inaugural Composer Fellowship award in 2022. crystalmoneehall.com, @crystalmonee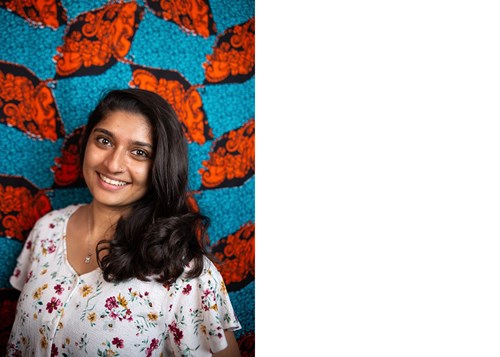 Karishma Bhagani is a producer, dramaturg, and theatre-maker from Mombasa, Kenya. Karishma is keen on contributing to the development of a sustainable creative economy within East Africa, as well as sharing African stories around the globe. Karishma currently serves as a strategic consultant for the LAM Sisterhood in Kenya, and the associate artistic director for the Tebere Arts Foundation in Uganda. She was also a fellow at the Georgetown Lab for Global Performance and Politics (2019-2022). She recently produced Theatre for One: Nairobi Edition in conjunction with the Arts Center at NYU Abu Dhabi and Octopus Theatricals in New York. She graduated from New York University (NYU) with a BFA in Theatre and a BA in History and is currently pursuing further education at Stanford University.
Narda (she, her, hers) is a professor and stage manager who has worked on Broadway, off Broadway, regionally, and internationally. In 2019, Narda was appointed Chair of the Stage Management Program at David Geffen School of Drama at Yale University. She has been Head of Stage Management for New York University, DePaul University, and State University of New York at Purchase. On Broadway, Narda has had collaborations with the Tony Award-winning directors Kenny Leon, Bartlett Sher, and George C. Wolfe. She premiered four of Pulitzer Prize-winning playwright August Wilson's Century Cycle plays, and stage managed two Broadway revivals of his work. Narda was a longtime stage manager on the Broadway production of The Lion King, and she has collaborated with the celebrated MacArthur fellows, composer George E. Lewis and playwrights Tarell Alvin McCraney and Sarah Ruhl. With co-writer Lisa Porter, Narda published the book, Stage Management Theory as a Guide to Practice: Cultivating a Creative Approach, and the essay on HowlRound Theatre Commons, "We Commit to Anti-Racist Stage Management Education."
Ben is a New York-based stage manager. Broadway credits include Rodgers & Hammerstein's Carousel (Imperial Theater), Choir Boy (Samuel J. Friedman Theater), The Rose Tattoo and A Soldier's Play (American Airlines Theater). His recent work at The Public Theater includes As You Like It, Much Ado About Nothing, and Merry Wives at the Delacorte Theater. His credits at Yale Repertory Theatre include Imogen Says Nothing and Peerless. Vermont theatre credits include Dorset Theater Festival, Weston Playhouse, and Northern Stage. Ben is an MFA graduate and lecturer in the Stage Management Department at Yale School of Drama.
Amanda Michaels is thrilled to be making her Berkeley Rep debut and to join the Goddess company. Other credits include the following. Broadway: Be More Chill, Leopoldstadt, Come from Away, Beautiful - The Carole King Musical, Thérèse Raquin, A Bronx Tale. Off-Broadway/NYC: Encores! Mack & Mabel, Signature Theatre, Lincoln Center/LCT3, 2econd Stage. Regional: Hartford Stage Co., Bucks County Playhouse, Paper Mill Playhouse, Williamstown Theatre Festival, Two River Theater, Dallas Summer Musicals, Shakespeare on the Sound, Folger Shakespeare Theatre, Shakespeare Theatre of NJ. Other: August Wilson's American Century Cycle with WNYC. Love and thanks to my family and to Sean. Here's to being on the West Coast for the first time!
Abbie Betts (she/her) is thrilled to make her Berkeley Rep debut with the Goddess company. Abbie's stage management credits include, Broadway: The Iceman Cometh (2018); off Broadway: The Play That Goes Wrong (New World Stages), Downstairs (Primary Stages), No Wake (59E59 Theaters); off off Broadway: Zϋrich, This American Wife (Fourth Wall Theatrical, 2021 & NYTW: Next Door, 2018). Regional: Other World (Delaware Theatre Company), Cry It Out, Wondrous Strange, This Random World, Residence, Luna Gale (Actors Theatre of Louisville); The 39 Steps, How to Succeed... (New London Barn Playhouse). For Nicholas.
Dante Green (they/he/she) is a Black, Queer, multi-hyphenate based in New York City. Dante is the Founding Artistic Director of The Makers' Ensemble, which recently acquired its own flex performance/rehearsal space in Bushwick. Dante is a Network of Ensemble Theaters member, a Princess Grace Award Finalist, and the inaugural BIPOC Emerging Artist Fellow at Bloomsburg Theatre Ensemble. Dante's work has been seen at Ars Nova, Pig Iron Theatre Company, FringeArts, and other places. Dante has worked internationally with companies such as The Public Theater, Virgin Voyages, Lantern Theater Company, Pennsylvania Shakespeare Festival, The Assembly, and others. When Dante isn't working professionally, they are an instructor of theatre at Wesleyan University, New York University, and Sheridan College in Toronto, Canada. They are an alumnus of The Headlong Performance Institute as well as The University of the Arts with a Bachelor of Fine Arts in Directing, Playwriting, and Production focused on writing and directing for musical theatre. Website: dantegreen.com, makersensemble.org Instagram: @dantemgreen
Alain Dumas, 25, born and raised in NY, was introduced to music by his parents. His journey began at the age of 5, through his study of classical piano. However, his upbringing in church allowed him to be immersed in other genres as well. At 18 years of age, he left NY for Nashville, Tennessee, Music City, where he earned his Bachelor of Art in Music at Fisk University, and then his Master in Business Administration shortly after. Dumas is still currently living in Nashville, where he has been afforded the opportunities to tour, produce, and arrange for many acts.
Raven McRae, a New York City native, made her Broadway debut in Motown the Musical, where she was introduced to and excited by the "behind the scenes world" that is a crucial to putting up a musical. She then became an original cast member of Broadway's first Cirque du Soleil musical Paramour. Being part of the creation Paramour allowed Raven to witness two contrasting worlds come together: the theatrical and the circus. This only furthered Raven's love for the art of creation. Raven is honored to be making her associate choreographer debut as a member of the creative team for the most thrilling of new musicals that is Goddess. She is also humbled to be the right hand in this very special project to the brilliant Darrell Grand Moultrie.
Corey is a set designer and associate based in New York. Her associate work on Broadway includes Topdog/Underdog (upcoming) and A Strange Loop. Her design work has been presented by Columbia University, Ars Nova, Clubbed Thumb, Actors Theatre of Louisville, and JACK. Corey also serves as the resident scenic designer for the Eugene O'Neill Theater Center's National Playwrights Conference. Her miniature designs have been featured on film with The Sweet East (upcoming) and Vundabar's Lore. She is a proud member of USA 829. coreyumlauf.com (she/her/hers) 
Heather Stanley is a New York-based costume designer whose credits include As You Like It (HPCSE at The Public Theater), Forum, The Idiot (Fairleigh Dickinson University), Thicker Than Water (Terry and the Cuz Production), Xanadu (NYU), Macbeth (Bronx SOC), and Exposure (The Gene Frankel Theater). Broadway associate design credits include American Buffalo, How I Learned to Drive, and A Soldier's Play. Off-Broadway associate design credits include Richard III, Miss You Like Hell, Father Comes Home from the Wars, Old Fashioned Prostitutes (The Public Theater), Sex with Strangers, Lips Together, Teeth Apart (Second Stage Theater), A Man's a Man, Romeo and Juliet (Classic Stage Company), and The Radio City Spectacular featuring the Radio City Rockettes. Regional associate design credits include X: The Life and Times of Malcolm X (The Detroit Opera), A Christmas Carol (Repertory Theatre of St. Louis), and I Dream (Toledo Opera). Goddess is Heather's first show at Berkeley Rep.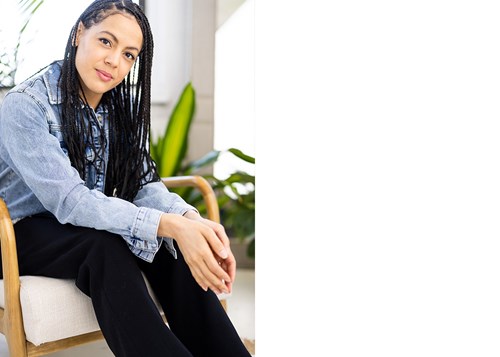 Berkeley Rep debut! Off-Broadway: A Commercial Jingle for Regina Comet. Regional: Hartford Stage (Lost in Yonkers), Everyman Theater (Behold, A Negress), American Repertory Theater (Hear Word), The Public Theater Under-The Radar Festival (Hear Word), John W. Engeman Theatre (On Your Feet), Pennsylvania Shakespeare Festival (Fences), North Carolina Black Rep (Freedom Summer), Kitchen Theatre Company (Catch as Catch Can), Speakeasy Stage (Once on This Island), Lyric Stage Company of Boston (The Cake, Breath and Imagination), Actor's Shakespeare Project (Nat Turner in Jerusalem, The Complete Works of William Shakespeare Abridged), Moonbox Productions (Passing Strange), Boston Early Music Festival (Pimpinone and Ino). Dance: Modern Connections (Hot water over Raised Fists), HoldTight (What Keeps You Going?, Why Believe?, What Does it Feel Like to Grow Up?, What Does it Feel Like to Fall in Love?) Teaching: Boston University, National Theatre Institute. Aja is a proud member of USA 829. IG: @ajamjackson | ajajacksonlighting.com
G Clausen is a sound designer based in Winston-Salem North Carolina. Goddess is his first production at Berkeley Rep. Some of his designs include Skeleton Crew, Native Son, and How I Learned What I Learned at Playmakers Rep; the world premiere of PYG or The Mis-Edumacation of Dorian Belle at Studio Theatre; Queen of the Night at Victory Gardens Theatre; Fences, A Christmas Carol, The 39 Steps, and more at Triad Stage; Hooded, or Being Black for Dummies, Intimate Apparel, and many more at Pyramid Theatre Company. G also produced the 2019 album, O Henry, from the artist Demeanor. He has a BS in History with a minor in African American Studies from Iowa State University and an MFA in Sound Design from UNCSA, where he also taught from 2016-2022. He can be found on IG: @g_period. 
Bio to come. Please check back later!
Bio to come. Please check back later!
Fight Captain
Narda E. Alcorn*
Contractor
Sean Kana
Assistant Director
Des'ree Brown (Bret C. Harte Artistic Fellow)

Assistant Costume Designer
Caroline Tyson
Assistant Lighting Designer
Kiahana Toomer (Electrics Fellow)
Assistant Sound Designer
Akari Izumi (Harry Weininger Sound Fellow)
Production Assistants
Julia Formanek · Hannah Rosenzweig (Swing PA) · Olivia McQuerry (Stage Management Fellow)
Assistant to the Composer
Sasha Bartol
Keyboard Programmers
Randy Cohen · Nicholas Schenkel (Associate)
Ableton Programmers
Timothy Hanson · JJ Warshaw (Associate)
Automated Lighting Programmer
Bridget Chervenka
Video Programmer
Richard Fong
Deck Crew 
Isaac Jacobs · Anthony Martin · Alaiya Morgane · Megan McClintok (Swing) · Leslie Radin (Swing)
Flight Operator
Isaac Jacobs · James McGregor (Swing)
Automation Operator
James McGregor (Programming) · Julia Englehorn (Swing) · Read Tuddenham (Swing)
Wigs Supervisors
Aaron White · Naki Mugambi (Associate)
Wigs Crew
Jas Guillot · Ayanna Ray McClain · Katrice Hughes (Swing) · Deon Burroughs (Maintenance)
Co-Wardrobe Supervisors
Karyn Morton · Megan Quinn
Wardrobe Crew
Jas Guillot · Caz Hiro · Ayanna Ray McClain · Kaylee Pereyra · Kali Grau (Swing)
Light Board Operator
Desiree Alcocer
Followspot Operators
Nikola Capp · Charis Lam · Brittany Cobb (Swing) · Tristan Fabiunke (Swing)
A1
Annemarie Scerra · Chase Nichter (Swing)
A2
Angela Don
COVID Safety Manager
Kathleen Parsons
Scene Shop
Isaac Jacobs · J Joseph · August Lewallen · Carl Martin · James McGregor · Sam McKnight · Sean Miller · Jamaica Montgomery-Glenn · Thomas Nguyen · Mark Schmidt · Sam Schwemberger · Tyler Smith · Zach Wziontka · Maggie Wentworth (Scenic Construction Fellow)
Scenic Art
Nathaniel Bice · Chrissy Curl · Katie Holmes · Neena Holzman · Maya Matthews · Tatiana Ray · Cayla Ray-Perry · Tia Shank · Adeline Smith · Ember Streshinsky · Sam Welsing · Jenny Yang · Jimmy Nguyen (Scenic Art Fellow)
Props
Katelyn Fitt · Garner Takahashi Keene · Sofie Miller · Brittany Watkins · Robin Maegawa-Goeser (Properties Fellow)
Costumes
Breanna Bayba (Draper) · Janet Conery · Nelly Flores · Milena Geary · Kathy Griffith (Tailor) · Andrea Phillips (Crafts) · Hannah Velichko · Rachel Mandelstam (Costume Fellow)
Additional Costume Support
Marcy Franks (Crafts) · Alex Zeek (Draper)
Lighting
Amy Abad · M. Bailey · Nikola Capp · Travis Clark · Simon Evans · Jack Grable · A. Chris Hartzell · Griffin Harwood · Eva Hu · Jason Joo · Michael Kessell · Charis Lam · Taylor Rivers · Matthew Sykes
Sound
Sarah Jacquez · Camille Rassweiler · Dom Refuerzo · Cal Swan-Streepy
Stage Operations
Isaac Jacobs · Anthony Martin · Sofie Miller · Alaiya Morgane
Assistant Production Manager
Emily Betts (Production Management Fellow)
Production Management Assistants
Haley Miller · Zoey Russo
Assistant Company Manager
Naomi Schiller (Company Management Fellow)
Education Programming Support
Elijah Punzal (Education Fellow)
Music Copyist Services provided by Russell Bartmus, Project Supervisor Megan Sperger
Animation content created by Ann Slote
Flying Effects provided by ZFX; Flight Director Michelle Kadikian
Additional Scenery Units built by Scenic, Inc. 
Window automation system design by Patrick O'Reilly
Lighting Equipment provided by Christie Lights
Sound Rental Package provided by DNB Design
Upright bass rental provided The Acoustic Bass Shop
Haircut & braiding team: Daniel Moses, Naki Mugambi, Fatima Barry, Patrick Fair, Teresa Perry, Katrice Hughes, Aaron White
Nadira Finale Costume fabricated by Tricorne Costumes-NYC
Physical therapy by Neil Claveria (PT), Mari Ball (MSPT), and Patricia Commer (DPT)
Special thanks to David Lai
Keyboard Programming provided by Cohen Keyboards LLC. Broadway: Over 95 shows including Hamilton, Book of Mormon, Dear Evan Hansen, Ain't Too Proud, In the Heights, Anastasia, Jagged Little Pill, Pretty Woman, Summer, Frozen, On Your Feet, Peter and the Starcatcher, Rock of Ages, Grey Gardens.  Film: Lucky Stiff. TV: Sesame Street, Electric Company (Keyboardist/Programmer). Thanks to the entire RCK team - Tim, Sam, Nick, and Julianne.
Medical consultation for Berkeley Rep provided by Agi E. Ban DC, John Carrigg MD, Cindy J. Chang MD, Christina Corey MD, Neil Claveria PT, Patricia I. Commer DPT, Brenton Dowdy DPT, Kathy Fang MD PhD, Steven Fugaro MD, Whitney R. Johnson DDS, Olivia Lang MD, Allen Ling PT, and Christina S. Wilmer OD.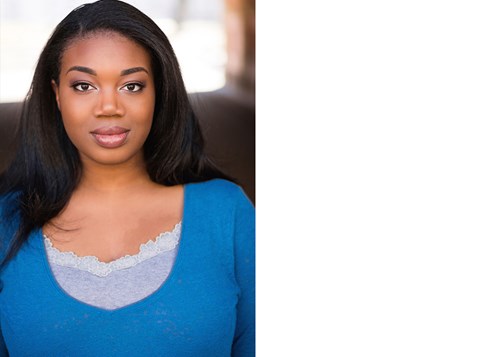 From NJ, Abena (she/her) is an actor/vocalist of dual Ghanaian and African-American heritage. She most recently appeared as Adenikeh in the world premiere of Jocelyn Bioh's Nollywood Dreams, also directed by Saheem Ali, which gained her a Lucille Lortel Award nomination. Abena originated and reprised the role of Nana in School Girls; Or, The African Mean Girls Play (MCC Theater, Center Theatre Group; Drama Desk Special Award). Vocalist of the Royalton Resorts theme song, "Royalton Life." An AMDA graduate, Abena has also served on the institution's curriculum review committee in order to foster a more inclusive learning environment. Additional credits include Merry Wives (Delacorte Theater; Antonyo Award nomination), Goddess workshop (Berkeley Rep/MCC SongLab/NYSAF), Appointment with gOD (The Playwrights Realm), Ragtime (Ellis Island), How the Light Gets In/Water Is Life (NYMF), Mainstage Vocalist (Disney Cruise Line). TV: Orange Is the New Black (Netflix), Daredevil (Netflix), The Other Two (Comedy Central), Celebs Have Issues (Huffington Post), and FBI (CBS). Instagram: @abenadryl
Photo by Marc-Anthony Lewis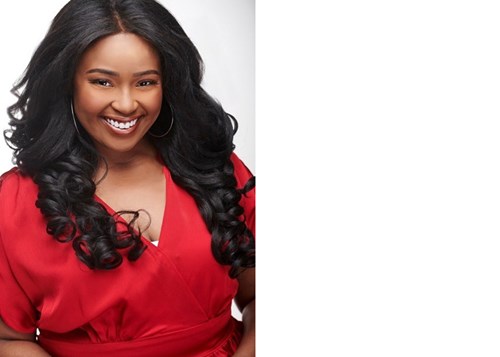 Melessie Clark is thrilled to be making her Berkeley Rep debut! She was most recently seen as Risa in Pittsburgh Public's Two Trains Running by August Wilson and City Theatre's An Untitled New Play by Justin Timberlake by Matt Schatz. Other Pittsburgh credits include Pittsburgh CLO's The Wizard of Oz, Grease, Rock of Ages, The Wedding Singer; and Gypsy, Little Shop of Horrors, and School Girls; Or, The African Mean Girls Play by Jocelyn Bioh at Pittsburgh Public Theatre; The Current War with Quantum Theatre; An Octoroon with Kinetic Theatre; Dulcy at Pittsburgh Playwrights Theatre Company; and The Old Settler with New Horizon Theater. Regional theatre credits include A Sign of the Times at Goodspeed Opera House and Delaware Theatre Company, Dreamgirls at Alhambra Theatre, and After Midnight on Norwegian Cruise Lines. TV and film credits include Farm Queens on Great American Country, Archive 81 on Netflix, and Anything's Possible directed by Billy Porter on Amazon Prime. Melessie is a proud Pittsburgh native and Point Park University alumnus with a BFA in Musical Theatre. @melessieclark melessieclark.com
Photo by Tony Moux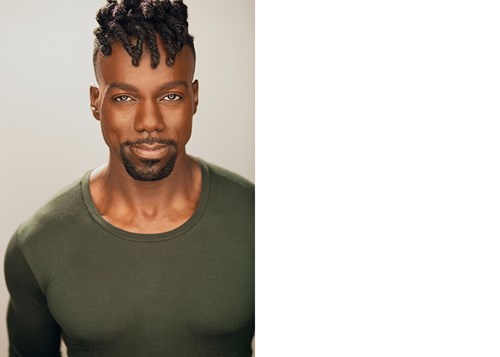 Berkeley Rep debut. Appeared on Broadway in the Tony Award-winning, Grammy-nominated revival of Once on This Island and The Lion King, where he portrayed Banzai. His favorite off Broadway credits include Invisible Thread at Second Stage, Joan of Arc at The Public Theater, Central Avenue at the Signature, where he won Best Performance and Best Show in the NTMF. His favorite regional theatre credits include the world premiere of Witness Uganda at American Repertory Theater, Pippin at the Mark Taper, Miss Saigon (best actor nomination) at North Shore, Pal Joey at Boston Court, The Brothers Size at Syracuse Stage, Venice at Kirk Douglas Theatre, In the Red and Brown Water (best actor nomination) at Alliance Theatre, The Brother/Sister Trilogy (best actor nomination) at Steppenwolf, and Jelly's Last Jam (best actor nomination) at Alliance. He recently co-produced the DNC in NYC for the LGBTQ+AI. He has a BFA from SUNY Purchase and is also a proud business owner of a wellness studio in NYC for performers, producers, agents, managers, and directors on Broadway/TV/Film called Core Rhythm Fitness. Gratitude to A&R, Brenner Entertainment, and husband Jay.
Photo by Darnell Bennett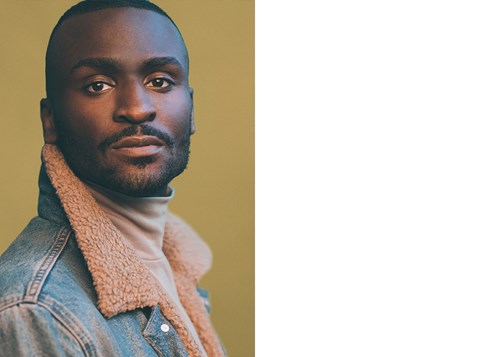 Zachary is proud to be making his Berkeley Rep debut! He was last seen on stage at Stages St. Louis this spring in the world premiere and pre-Broadway run of Robert Kamens/Drew Gasparini's The Karate Kid: The Musical. Earlier this year he opened up the New York City Center's Encores! season in The Tap Dance Kid, and also performed in NYCC's Fall for Dance season prior, in Bob Fosse/Gwen Verdon's Sweet Gwen Suite. Broadway credits include the Tony Award-winning revival of Hello, Dolly! at the Shubert and the 2016 revival of Cats as Mr. Mistoffelees at the Neil Simon. Off-Broadway credits include Jessie Nelson/Steven Sater's Alice by Heart at MCC. Tours: Hugh Jackman's The Greatest Showman world tour. TV: Netflix's Halston, The 43rd Kennedy Center Honors on CBS, NBC's Annie Live!, and Nickelodeon's upcoming Blue's Big City Adventure film that will premiere on Paramount Plus this November. (he/him/his) @zachdestyn
Photo by Brian Jamie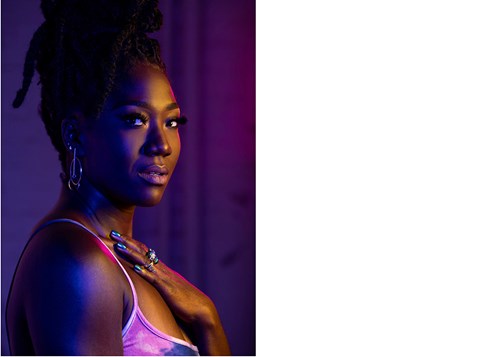 Amber Iman is a performer, filmmaker, and activist. Amber made history as the first woman and first Black woman to perform on Broadway after the pandemic shutdown, as part of the NY PopsUp festival, which welcomed audiences back into Broadway theatres. Amber is one of the most sought-after theatre artists and vocalists working today. She debuted on Broadway as the High Priestess of Soul, Nina Simone, in Soul Doctor, earning rave reviews and a Clive Barnes Award nomination. She has been seen in George C. Wolfe's Shuffle Along beside theatre luminaries Audra McDonald, Brian Stokes Mitchell, Billy Porter, etc.; she was in the first national tour of the megahit musical Hamilton, and she has performed off Broadway and regionally with New York Theatre Workshop, New World Stages, Two River Theater, the Kennedy Center, and many more, earning an LA Stage Alliance Ovation award, nominations for Helen Hayes, IRENE, and countless accolades along the way. On TV, Amber has been seen on High Maintenance for HBO, and her short film Steve (which she wrote, produced, and starred in) has been a critical darling at film festivals across the country and internationally. This past April, Amber's one-woman show, An Evening with Amber Iman, was produced by and recorded for Audible. Most recently, Amber starred as Rafaela in Lempicka at La Jolla Playhouse. As an activist, Amber is the Co-Founder of the Broadway Advocacy Coalition and Black Women on Broadway. In 2021, Amber was honored with a Tony Award for her work with BAC. Amber is a proud graduate of Howard University. (she/her) @amberiman_ amberiman.com
Photo by Matthew Murphy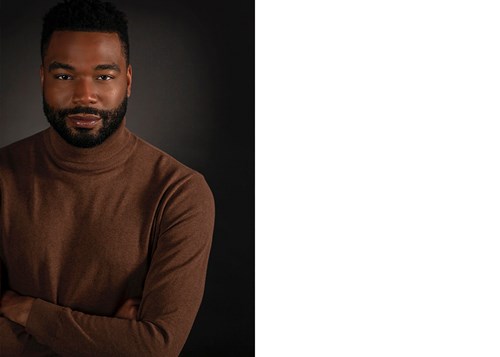 Originally from Charlotte, NC, Grasan is a Daytime Emmy, ACCA, and Regional BroadwayWorld Award-winning artist. After receiving a BFA from The Juilliard School, he went on to appear in 11 Broadway productions. He was featured in the 2018 Tony Award Best Revival Once on This Island. He took part in the workshop and development of the 2005 original Broadway cast, as well as the 2015 Tony, Grammy, and Emmy-winning revival of The Color Purple, reprising the role he originated. Other Broadway shows include Motown, Nice Work If You Can Get It, Leap of Faith, On a Clear Day You Can See Forever, Dirty Rotten Scoundrels, Finian's Rainbow, Catch Me If You Can, and Aida. Regional theatre roles include Something Rotten! (William Shakespeare) at Musical Theatre West, In the Heights (Benny) at Music Theatre of Wichita (2019 Regional BroadwayWorld Award), Annie (H. Morgenthau) at Hollywood Bowl, One Night in Miami (Sam Cooke) at Center Stage, Dreamgirls (Curtis) at NorthShore. TV: Mozart in the Jungle, Smash, Royal Pains, All My Children, Today Show, Late Night with Seth Meyers, The Late Show with Stephen Colbert, The Late Show with David Letterman, and The Oprah Winfrey Show. Film: The Aerialist (2019), and I Am Legend. Grasan is also an international teacher, choreographer, and mentor who currently serves as a Lecturer in Dance for Musical Theater at USC Kaufman. @gray_sandy 
Photo by Betsy Struxness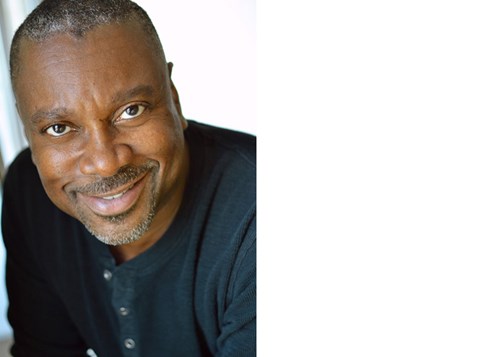 Kingsley is very pleased to make his debut at Berkeley Rep. He was last seen as Willie Green in the world premiere of The Wanderer at Paper Mill Playhouse. His credits include Broadway: Pretty Woman, Sister Act, The Color Purple, and Miss Saigon. Off Broadway: Little Shop of Horrors, The Bubbly Black Girl Sheds Her Chameleon Skin. He has toured the country and internationally with productions of The Gershwins' Porgy and Bess, Sister Act, Miss Saigon, Ragtime, It Ain't Nothing but the Blues, and Forbidden Hollywood. Film and TV credits include Hello Again, The Americans, The Good Wife, Law & Order: SVU, One Life to Live, City of Angels. Other regional credits include performances at American Repertory Theater, Goodspeed Opera House, Baltimore Centerstage, Goodman Theatre, Alliance Theatre, North Carolina Theatre, Fifth Avenue Theatre, Denver Center Theatre, and others. Kingsley holds a Bachelor of Music degree from Benedictine College.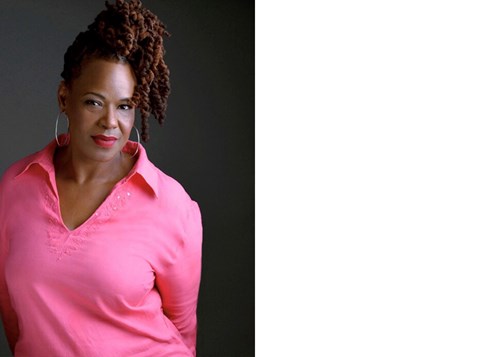 Kecia is thrilled to return to Berkeley Rep. When last here, she appeared as Big Sweet in Polk County written by Zora Neale Hurston, for which she won the Bay Area Theatre Critics Circle Award for Best Actress in a Musical. Kecia is celebrating 38 years in the entertainment industry. She made her Broadway debut at 18 years old in the original company of Dreamgirls, directed by Michael Bennett. Her other Broadway credits include The Gospel at Colonus (with Morgan Freeman), Big River, Ain't Misbehavin' (standby for Nell Carter), Once on This Island (OBC), The Drowsy Chaperone (OBC), Chicago, Leap of Faith (OBC), Cinderella (as Marie/Fairy Godmother), and most recently, Children of a Lesser God (directed by Kenny Leon). Off Broadway she has starred in the title role of Mother Courage, The Skin of Our Teeth (Obie Award), Dessa Rose at Lincoln Center (Drama Desk Award nomination), and Marie and Rosetta (Lucille Lortel and Drama League nominations/Obie Award winner). Her television credits include Guest Star and recurring roles on The Good Fight (CBS), And Just Like That (HBO), Law & Order: SVU (recurring), Madam Secretary, Royal Pains, Limitless, Conviction, Unbreakable Kimmy Schmidt, Blue Bloods, SMILF, The Blacklist (recurring), The Passage (recurring), Mad About You (recurring), and the Hulu series, Wu-Tang: An American Saga (recurring). As a vocalist Kecia has performed throughout the United States, Canada, Switzerland, Hong Kong, New Zealand, and Russia.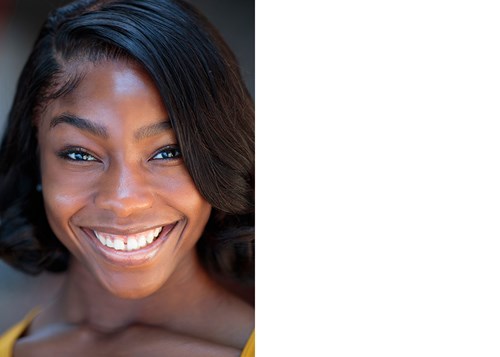 Isio-Maya is ecstatic to be making her theatrical debut with Goddess at Berkeley Rep. Isio-Maya is a recent graduate of NYU Tisch School of the Arts, receiving her BFA degree in Dance. She studied at The Alvin Ailey American Dance Theater and The Harlem School of the Arts in various styles such as classical ballet, modern, jazz, hip hop, contemporary, and West African. Isio-Maya is also a National Ambassador for Brown Girls Do Ballet, where she serves as a role model and mentor for younger Brown Ballerinas to promote diversity in the arts. Instagram @Isio.Maya (She/Her)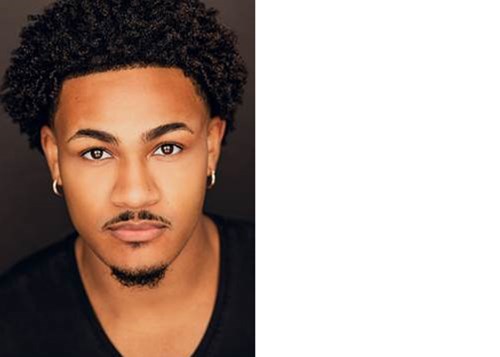 Aaron Patterson (he/him) is bursting with excitement to be making his Berkeley Rep debut with Goddess. He was last seen in Ain't Too Proud on Broadway, where he made his principal debut swinging on for the role of Eddie Kendricks. Aaron received his BFA for Musical Theatre at The Boston Conservatory at Berklee (class of 2021). During his time in Boston, he was part of transformative professional productions: Choir Boy at SpeakEasy Stage Co, Hair at New Rep Theatre, and Parade at Moonbox Productions, where he won the prestigious Elliot Norton Award for Best Musical Performance by an Actor for his portrayal of Jim Conley. Aaron is so grateful for his family's undying love and support through all his endeavors. He gives special thanks to his mentor, Freddie Hendricks, for assuring him that he is all that he thinks he is, while also daring him to be even more. Aaron wants us all to remember that trees grow equally in both directions; if we stay rooted, the sky's the limit. Instagram: @aaron_patterson11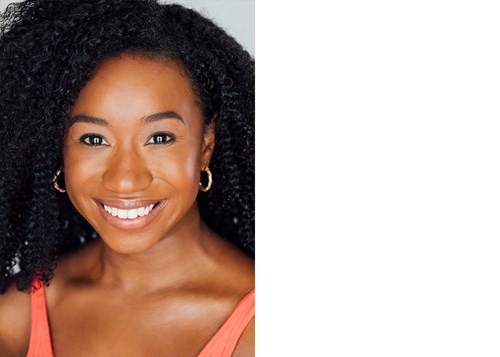 Destinee Rea is a multidisciplinary artist, discoverer, and lover of culture. You may have seen her in Tina: The Tina Turner Musical, The Book of Mormon, and Amélie. This is for my beautiful Goddess Nieces Eva and E'mani. Find her online @destineeRea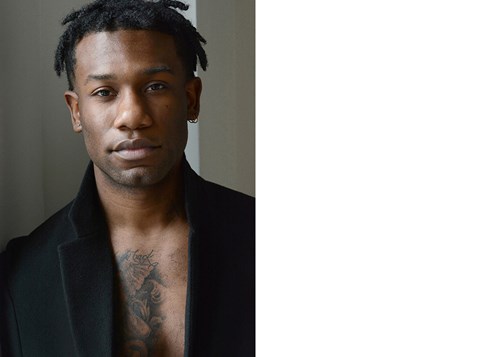 Phillip is a native of North Carolina and a graduate of Cincinnati Conservatory of Music. Phillip recently finished working on the A24 feature film Sharper, starring with Julianne Moore, Sebastian Stan, and John Lithgow. He was a series regular in the Apple+ series Little Voices. His first job out of school was with the Chicago company of Hamilton. He has made guest appearances on the TV shows The Last O.G., Chicago PD, Proven Innocent, and The Other Two. Phillip has released several of his own singles on Apple Music and all streaming platforms under the moniker of "Phil." @philsgoodmusic
Photo by Andrew Brucker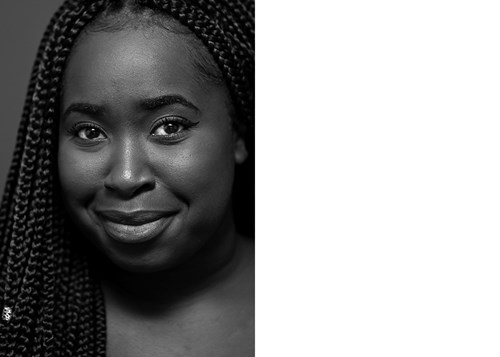 Awa Sal Secka is so excited to be at Berkeley Rep! Her latest projects include playing Cathy Hyatt in The Last Five Years, singing at Broadway in the Park at the Wolf Trap Center for the Arts, and co-writing The Joy That Carries You, her inaugural play, which was produced at the Olney Theatre Center for the Arts just this spring. Her other credits include Signature Vinyl, Gun and Powder (Flo), Blackbeard (Kali Maa), Jesus Christ Superstar (Simon), Barbra Streisand Cabaret, and Judy Garland Cabaret at Signature Theatre; Christmas Carol (Mrs. Fred), Into the Woods (Baker's Wife), and The Wiz (Glinda/Dorothy u/s) at Ford's Theatre; School Girls... (Ama) and Caroline, or Change (Dottie) at Round House Theatre; Me Jane (Maisie) and Chasing the Wind (Abby) at The Kennedy Center; Cinderella (Cinderella) and You're a Good Man, Charlie Brown (Lucy Van Pelt) at Imagination Stage; Aida (Aida) and Memphis (Felicia) at ArtsCentric; The Glorious World... (Lady 3) at Baltimore Center Stage; Black Nativity (Narrator) at Theatre Alliance; James and the Giant Peach (Sponge) at Adventure Theatre Musical Theatre Center; SILENCE! The Musical (Ardelia) at Studio Theatre; and Dessa Rose Concert (Dessa), Children of Eden Concert (Eve), and Avenue Q at Olney Theatre Center for the Arts. She got her degree at Montgomery College, AA in Theatre Performance. (she/her/hers) @_kujichagulia_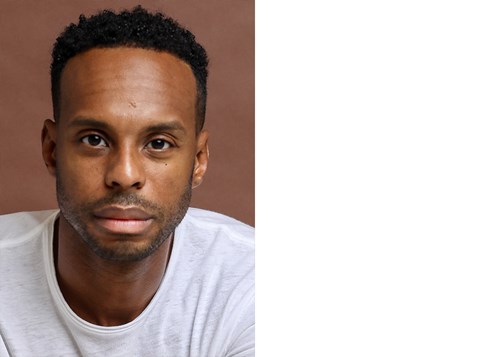 Lawrence Stallings is thrilled to be a part of this incredible cast and to be making his Berkeley Rep debut in this epic show. Most recently he played iconic jazz musician Robert Johnson in the one-man show Me and the Devil, written by Steve H. Brodnax III, at the Lantern Theater Company. Lawrence was an original company member of two Tony Award-winning musicals: Matt Stone and Trey Parker's irreverent hit The Book of Mormon and Passing Strange, an autobiographical fiction written by incomparable singer-songwriter Stew. Other Broadway credits include Hair: The American Tribal Love-Rock Musical. Additional theatre credits include My Mañana Comes at the Fountain Theater, Family Album at Oregon Shakespeare Festival, The Best of Both Worlds at American Repertory Theater, Passing Strange at The Public Theater, Sharika, The White Girl at Vineyard Theater, Sizwe Bansi Is Dead at the Lantern Theater Company, Sam Cooke: Forever Mr. Soul (solo show) at the Delaware Theatre Company and the Milwaukee Rep, and From My Hometown at the American Heartland Theatre. Film: The Rebound, Couples Therapy. TV: Grey's Anatomy, Diagnosis X, and Dirty White. Lawrence has also produced and starred in two web series: Circling the Drain and I Take Thee Zoe. John 1:16! (he/him his) @imstallings, lawrencestallings.com 
Photo by Tyler Gustin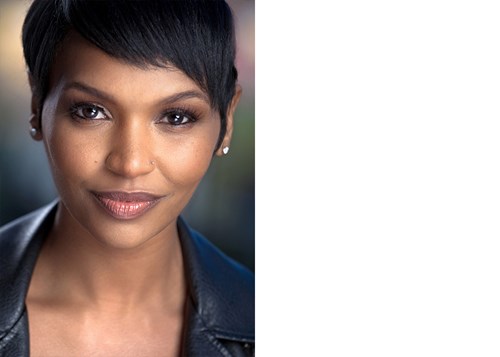 Teshomech (she/her) is beyond grateful to be joining the Goddess cast once again, as she has been with the family since the 2019 SongLab/Workshop at MCC Theater in New York City. She was most recently seen on the Broadway national tour of Beautiful: The Carole King Musical (Swing). Other favorite credits include The Bluest Eye (Claudia), The Beehive (lead), and Rager! (Alex/Nora), in which you can find the soundtrack on Spotify. All thanks to God! @teshomech
Photo by Taylor Jackson
BFA in Dance from the Alabama State University. Youth Ensemble of Atlanta alumna. Regional: Hairspray, Peaches-Dynamite.W4-Philip tour of Hamilton. Dreams really do come true! Thank you God! @AmbitiousQuiantae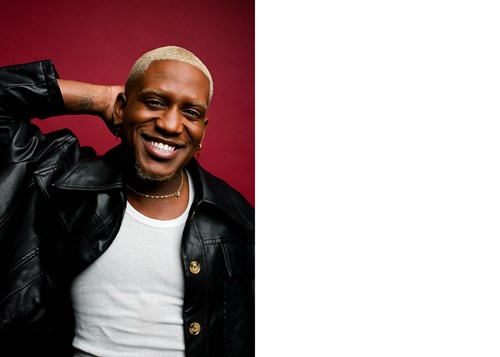 Wade Watson is a 30-year-old freelance artist and NYC native. He's toured nationally and internationally throughout his career. Wade has worked with Ty Jones, Earl Mosley, Clifton Brown, Candace Brown, Tiffany-Rae Fischer, to name a few. As an artist based in NYC, Wade has been exposed to all styles of dance. He's done concert dance, music videos, movies, and theatre! He's worked with Classical Theatre of Harlem in their productions of Macbeth and The Three Musketeers. He was also featured in the hit show POSE on FX, as well as the hit show Dickinson on Apple TV.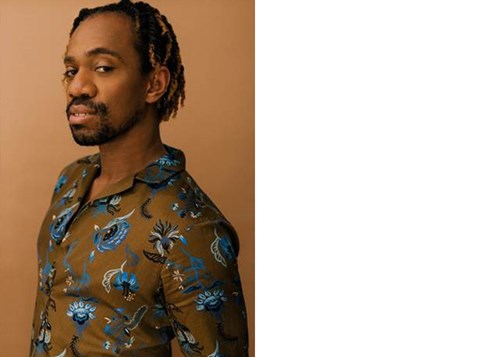 Reggie was last seen on stage at Berkeley Rep in 2016 as Joseph in Jeff Augustin's The Last Tiger in Haiti. Reggie also appeared in the Tony Award-winning play The Inheritance. Other theatre credits include Lessons in Survival: 1971 (Vineyard Theatre), Bayard Rustin, Inside Ashland (People's Light), Hundred Days (NYTW), The Luckiest (La Jolla Playhouse), I and You (59E59), and Party People (Berkeley Rep). Directing credits include Bay Street Theatre, The Public Theater, Bay Area Children's Theatre, Berkeley Playhouse, and AlterTheatre Ensemble. His play In Case You Haven't Heard premiered virtually last year at Bay Street Theater, and he is currently co-writing a new play with Lauren Gunderson. He is an alum of the Atlantic Acting School, where he now serves as School Artistic Director. Reggie is a recipient of the Colman Domingo Award, the TBA TITAN Award, the TCG Fox Fellowship, and is a founding company member of The Williams Project, a living wage theatre company. reggiedwhite.com (he/him/his)
Marco is a music director, arranger, orchestrator, and pianist based in New York. He was the music director on Broadway for Girl from the North Country, Peter and the Starcatcher, and Everyday Rapture. Other Broadway credits include SpongeBob SquarePants, Sunday in the Park with George (2017), Tuck Everlasting, If/Then, Women on the Verge of a Nervous Breakdown, The Addams Family, and Dirty Rotten Scoundrels. Marco was the co-orchestrator of Unknown Soldier (Williamstown, Playwrights Horizons). His arrangements have been performed at Lincoln Center and Carnegie Hall, and he is the music director/arranger/pianist for LaChanze and Lindsay Mendez. Marco had the honor of recording the piano and celesta parts for the soundtrack to Steven Spielberg's adaptation of West Side Story, with the New York Philharmonic, conducted by Gustavo Dudamel. (he/him/his)
Alain Dumas, 25, born and raised in NY, was introduced to music by his parents. His journey began at the age of 5, through his study of classical piano. However, his upbringing in church allowed him to be immersed in other genres as well. At 18 years of age, he left NY for Nashville, Tennessee, Music City, where he earned his Bachelor of Art in Music at Fisk University, and then his Master in Business Administration shortly after. Dumas is still currently living in Nashville, where he has been afforded the opportunities to tour, produce, and arrange for many acts.
Javier is a GRAMMY®️ Award-winning composer and conga player based in the San Francisco Bay Area. His work has led him to perform on stages from Montreux Jazz Festival in Switzerland, Tempo Latino Festival in France, and Monterey Jazz Festival in California, to mention a few. He performed with Shelia E., Jon Faddis, Pacific Mambo Orchestra, and has collaborated on many recording projects within in an array of genres. He leads his own band CABANIJAZZ PROJECT and has received 4-star ratings on his compositions from Downbeat magazine.
Larry is a musician based in the SF Bay Area. He has worked for many Bay Area theatre companies, including Bay Area Musicals, Diablo Valley Theatre, Center Rep, Berkeley Playhouse, Broadway By The Bay, Tri-Valley Rep, Hillbarn Theatre, Altarena Playhouse, and others. Larry played the woodwind book for Ain't Too Proud at Berkeley Rep. He has appeared on a national television movie called Menendez: A Killing in Beverly Hills starring Edward James Olmos and Beverly D'Angelo, where he plays saxophone in a few of the scenes. (he/him/his)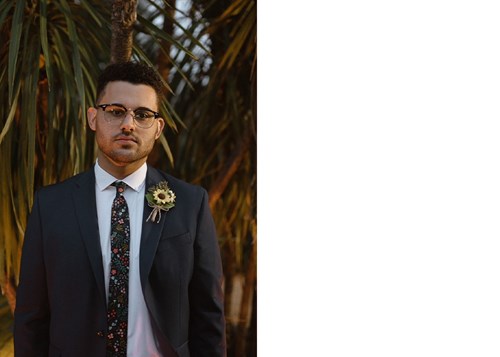 Anthony Ty Johnson is an emerging drummer, composer, and educator based in Los Angeles. Originally from Sacramento, CA, he earned his associate degree in jazz studies from American River College in 2017. While in Sacramento, he worked as a full-time music teacher for students of all ages while maintaining an active role as a gigging musician. It was there that he released his debut album, Personality, featuring six original compositions. After receiving his bachelor's degree in jazz studies from California Institute of the Arts in 2019, he became immersed in the Los Angeles music scene. For the past year, Anthony has been the drummer and percussionist for the first Broadway tour of the Tony and Grammy award-winning musical Hadestown. When he's not on the road, he's drumming at Disneyland for the West Coast's "Little-Big Band," Phat Cat Swinger. As a freelance musician, he spends his time performing in venues all over Los Angeles, including the legendary Blue Whale jazz club. Along his musical journey, Anthony has studied with seasoned professionals such as Rick Lotter, Mike Clark, Joe LaBarbera, and Dave Elitch. Anthony is excited and blessed to be a part of the world premiere of Goddess.
Acoustic and electric bassist Calvin Jones was born in North Carolina. His recording résumé numbers over 40 CDs. He has toured and performed with Ray Anderson, Patti Austin, Don Braden, Cecil Brooks, Tom Brown, Alex Bugnon, Donald Byrd, Steve Coleman, Carla Cook, Ted Curson, Chico Freeman, Darrell Grant, Craig Harris, Jon Hendricks, Andrew Hill, Javon Jackson, Angela Johnson, Ronny Jordan, Eartha Kitt, Dave Koz, Les McCann, Greg Osby, Max Roach, Pharoah Sanders and James "Blood" Ulmer, Emeline Michel, and Johannes Mössinger, to name a few. Mr. Jones has performed on Broadway with Bring in 'da Noise, Bring in 'da Funk (including the first national tour), It Ain't Nothin' But the Blues, All Shook Up, and The Janice Joplin Show. Touring and performing has taken Mr. Jones to some 40 countries and 45 of the 50 U.S. states.
Dave is a guitarist/composer based in the SF Bay Area. For the last 20 years he's been part of most of the major Broadway shows coming through San Francisco. Recently he has been part of Hamilton, including all three national tours, extended runs in SF, and a run in Puerto Rico with the shows' creator, Lin Manuel Miranda. Other highlights include the world premieres of Wicked, Beautiful, and Legally Blond. Dave has also performed and recorded with artists such as Bob Weir, Shelby Lynne, Barry Manilow, and has done symphonic work with the San Francisco Symphony, Symphony San Jose, Marin Symphony, and others. Dave is active in the Bay Area jazz scene with his own group and many local legends. He has also composed scores for theatre and film and has produced albums for Bay Area jazz artists. Please visit davemacnab.com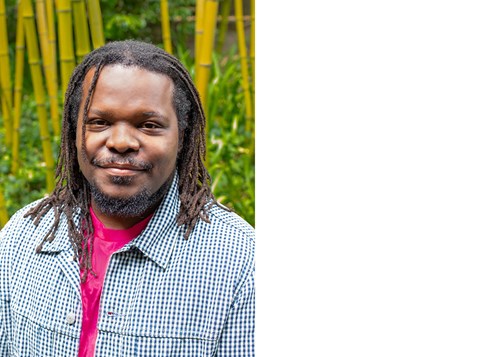 Marcus Stephens is a native son of the Bay Area, studied music at Cal State Hayward B.A. in Music, Saxophone Performance. He has been playing reeds in various jazz, rock, hip hop, and experimental settings over the span of 22 years. Theatre works include Broadway By The Bay: Dream Girls, Cabaret; Fear of a Brown Planet written by poets Paul S. Flores, Amalia Ortiz, and Marc David Pinate. Marcus has performed with Jennifer Holliday, The Cab Calloway Orchestra, the Souls of Mischief, TWB led by Kirk Hammett and Robert Trujillo of Metallica, Eric Roberson, Marcus Shelby, and Jazz Mafia. Marcus can be heard regularly with the Electric Squeezebox Orchestra, Secret Sidewalk, and international touring Rock n' Soul ensemble Con Brio.
Photo by Emily Sevin
Born and raised in the East Bay, John's professional experience includes many years as a freelance musician in New York City. He could be heard in the Radio City Orchestra, Broadway pit orchestras, recordings, various big bands, and small jazz groups. His horn section has appeared with several acts in the New York City area, most notably enjoying a nine-year affiliation with the great Aretha Franklin.  Since returning to California, John's most recent theatre credits include productions of The Prom, My Fair Lady, and Soft Power in San Francisco, as well as the incredible Ain't Too Proud at Berkeley Rep.  He is thrilled to be back and honored to be a tiny part of Goddess!
Bio to come. Please check back later!
No Guarantees is a theatrical production company founded by Christine Schwarzman. Three-time Tony Award winner for Hadestown (2019), Company (2022), and The Lehman Trilogy (2022). Eight-time Tony nominee. Additional Broadway credits include Macbeth, Funny Girl, Tina, Ain't Too Proud, Beetlejuice, Mean Girls, and more. Off-Broadway, No Guarantees is proud to have supported the New York premieres of David Henry Hwang and Jeanine Tesori's Soft Power (The Public Theater), Celine Song's Endlings (New York Theatre Workshop), and Whitney White's Definition: An Installation Experience (Bushwick Starr). Upcoming productions include the Broadway transfer of Andrew Lloyd Webber's Cinderella.
Mara Isaacs founded Octopus Theatricals to foster an expansive range of compelling theatrical works for local and global audiences. Producer of over 150 productions including Hadestown (8 Tony Awards including Best Musical, Grammy Award), The Inheritance (Tony Award Best Play), Vanya and Sonia and Masha and Spike (Tony Award Best Play). Current projects: Bhangin' It by Rehana Mirza, Mike Lew, and Sam Willmott; Iphigenia by Wayne Shorter and Esperanza Spalding; Bill Irwin's On Beckett; In the Same Tongue by Dianne McIntyre; Dreaming Zenzile by Somi Kakoma, Theatre for One and Arts Impact Collaborative. Previously: producing director, McCarter Theatre Center; associate producer, Center Theatre Group. Octopus Theatricals is also home to the Producer Hub, supporting independent producers in the experimental sector. octopustheatricals.com
* Indicates a member of Actors' Equity Association, the Union of Professional Actors and Stage Managers in the United States.
A workshop production of Goddess was presented by New York Stage and Film & Vassar at the Powerhouse Theater, Summer 2019
Goddess was developed in part by Theater Latte Da, Peter Rothstein, Artistic Director in Minneapolis, MN
Goddess was developed as part of MCC Theater's SongLab Series, Fall 2019
Artistic Directors: Robert LuPone, Bernard Telsey, & William Cantler Executive Director: Blake West
Affiliations
The director and choreographer are members of the Society of Stage Directors and Choreographers, Inc., an independent national labor union. The Scenic, Costume, Lighting, and Sound Designers in LORT Theatres are represented by United Scenic Artists Local USA-829, IATSE. Musicians in this production are member of Musicians Union Local 6, American Federation of Musicians.

Musicals are fascinating things. The essential agreement between creators and viewers centers around the normalization of people spontaneously bursting into song. Which is a weird thing to do if you think about it literally. But it's a kind of heightened vocabulary that is both elevated and populist at the same time: music always hovers on a different plane from that of our everyday existence, and yet also offers us something extremely accessible.
Goddess centers around Marimba, the Goddess of Music, who comes to earth in search of genuine connection and love. It's a pretty bold move for a writer to tell an audience that the character in front of us is talented on an otherworldly level. Our expectations can't help but be high, and the show rides on finding someone able to believably embody celestial musical abilities. But author Jocelyn Bioh's boldness pays exponential dividends as Amber Iman's glistening performance leaves no doubt in our minds that goddesses can indeed walk among us.
Composer Michael Thurber makes a really interesting choice regarding the musical palette he provides for Marimba (who goes by the name Nadira while disguised as a human). I was expecting some belting and showstopping-type action, but instead, we're offered something much more nuanced. Nadira's solos are slow and smoky, accentuating Amber's virtuosic vocal control and range. She shines through intellect, refinement, and technical dexterity, instead of blowing the roof off the place. (Which she also does gloriously with tremendous vocal fireworks towards the end of the show.)
The music incorporates a wide range of influences, and you can hear the history of Mombasa (a city fought over by colonizers from Europe, Asia, and the Middle East) floating in and out of the show. Every so often an Arabic or Portuguese riff might arise amidst a bed of jazz or Kenyan roots music. There is also the occasional straight-up showtune — notably, a duet between the exuberant Ahmed and the brazen Rashida that brings down the house every time. 
The exchange of buoyant energy transpiring between cast and audience is palpable. These exquisite performers give every last ounce of themselves to an audience who embraces them with open arms, creating a sense that everyone in the room is a part of some wonderful alchemy. And I can't quite put my finger on what exactly is so immensely satisfying about a big choral dance number (particularly when choreographed by the terrific Darrell Grand Moultree) but it makes me feel full and happy — spiritually satiated in ways I haven't felt in a long time.
The time feels right for something epic — a story about gods and humans, where joy leads and passion is everything. For many of us, our lives got smaller during the last few years, and I know I for one am craving things of grand proportions: sweeping emotion, mortality and immortality, a luxurious tapestry of light and color and sound. And yet, in addition to all of the vastness it offers, at its heart, Goddess taps into an elemental truth: love lies at the core of who we are. One might even say it's a gift from the gods.
The story of Marimba is an ancient folktale passed down by many generations across the continent of Africa. Known as The Goddess of Music, Marimba is believed to have created the first instruments and been the first to sing. She is also described as the most beautiful woman who ever existed. As an advocate for peace, she refashioned weapons into instruments and opposed the violence of war. Her otherworldly music guided and soothed people. Her powers of song and beauty threatened other powerful deities, and a curse was placed on Marimba setting up a classic confrontation between good and evil.
Mombasa is a city born of the seas, not only for the fact that it is an island, but also in the fusion of cultures, preservation of age-old traditions, as well as its diverse population. From the early histories of seafaring travel in the 14th century, Mombasa has been the entry port into Eastern Africa. Located on the East Coast of the African continent, Mombasa is the second largest city in Kenya, and continues to serve as a hub for trade in East Africa as well as a major tourist destination.
At present, Mombasa is home to a population of over one million people of different ethnicities and backgrounds, including the Swahili peoples, a large South Asian population, local Mijikenda tribes, and expatriates. The primary language is Kiswahili, which draws influences from several languages including English, Hindi, Gujarati, Portuguese, and Arabic.
For some, like myself, this city is home.
The homeliness is not found within the architecture, or the bustling streets.
The sense of home lies within the hospitality of the humans that make Mombasa.
The sense of the city lies in the people that have embraced it and called it theirs
Come with me, Njoo na mimi,
Let me show you this historic city,
Through the eyes of a Mombasa girl.
The architectural design of the famous Fort Jesus,
Small doors, with intricate Arabic floral patterns,
That are now openings for tourists to walk through.
The construction of open roofed homes in Old Town,
With baraza balconies to invite the guests,
That are now converted into local coffee shops.
The wooden structures of the stalls in central market,
Which was once the center of the slave trade,
That are now filled with traders trying to sell you an onion or two.
The mundane colonial government buildings,
With blue and white paint peeling down the edges in acquiescence to the scorching sun,
That are now local government offices with old newspapers flying around.
The architecture depicts a resilience of a city that has braved multiple cultural wars between the Arab settlers and the Portuguese explorers, the plights of British colonialism, as well as continuous political skirmishes beyond the post-election violence in 2007.
Can you smell the ash emerging from the fresh char of the chicken tikka placed on the grill?
Doused in poussin and barbecue sauce,
A recipe enhanced by the introduction of spices from the Indian subcontinent.
Do you see the bhadala lady frying the samosas in her kadai on the road?
The yellow oil boiling, almost as though it is in competition with the sun,
Enveloping the meaty goodness into triangular layers of flour.
Do you notice the hawker selling mabuyus to the school going children?
The atomic red bite-sized snacks that taste like a burst of sweetness in your mouth,
They are a gift for the humans from the jinns in the baobab trees.
The food is made from the residue of the cultures that were brought by the seas, with the creation of new recipes brimming with multiculturalism. Mombasa birthed a new cuisine that includes flavors and spices from the East, delicious comfort foods, as well as rituals to taste and feel the spiritual powers around you.
The evening birds wait,
For the sound of the Azaan,
To find their way back home
The businessmen,
Whistle and shout to coax their last customer,
Trying to break even before daybreak.
The town crier,
In his bellowing voice,
Calls the townspeople to attention for an evening game of carrom.
The women,
Gather dressed in deras with their faces hidden behind a naqaab,
Swaying their hips to the taarab music playing on the local Kiswahili radio station.
The walls,
whisper tales of the jinns from our past lives,
calmly observing and commentating on our actions in the present.
The crashing waves,
Eat into the rock that makes the island,
With particles of salt making mounds in little crannies.
We all exist as one,
With nature, with spirits, with time.
Haraka haraka haina baraka.
No hurry here in Mombasa.
There is no better place than a club in Mombasa to set a musical that discusses themes of love, self-realization, and hope through the story of a Goddess who rescinds her powers to find love on earth. This musical represents what it means to be African today and to belong to the continent — to have multiple identities and be born of the seas, to exist side by side with the world of the spirits and to celebrate the diversity of our voices, life experiences, and identity.
The coming together of different identities and cultural backgrounds in Mombasa offers an interesting setting to explore Omari's character, and more specifically, his musical dreams in Goddess. While Mombasa boasts its cultural diversity, it remains an extremely conservative town with ideals and values grounded in antediluvian beliefs. In the musical, the night club Moto Moto can be likened to many real-life nightclubs in Mombasa including (but not limited to), the Mamba Village Night club, Tembo Disco, and Florida. The contrast between the freedom at Moto Moto and the outside world where Omari is burdened by societal expectations and his family legacy, is a lived reality for many young people in Mombasa.
Additionally, the Tehmu family's political desires and legacy in the piece highlight the complexities of Kenyan politics, which remain characterized by nepotism and post-independence rivalries between two families who belong to different tribes. Elections in Kenya, especially after the post-election violence in 2007, are often characterized by a sinister cloud of tension and impending violence as political parties rival for the electoral seats. The impactful presence of Siti and Cheche as matriarchs and the political driving forces of the family is timely, as the leading party in Kenya nominated a woman, Martha Karua, to run for vice president in the recent presidential elections.
Furthermore, the establishment of the Grio Trio as storytellers within the musical, aligns with the coexistence of the human and spiritual world in the cultural context of Mombasa. It is not uncommon to hear anecdotes of the presence of jinns and heavenly spirits in one's quotidian interactions. Thus, the day-to-day activities in the human, material world are heavily influenced by the lateral relationship with the spirit and ancestral world. The Grio Trio, as all-seeing narrators of the musical can be likened to how jinns are perceived in Mombasa as all-knowing spirits that cohabit with humans and are privy to the trajectory of our present lives.
At its heart, Goddess is a story about love, the extents to which one is willing to go, and the sacrifices one must make to find true love. This eternal, true love, can be found in a person, or in following a lifelong dream. The fluidity and magic that ensues in Mombasa's Moto Moto night club, allows for each of the characters to unearth their deepest desires. The musical explores a universal, common pursuit that we have as humans: to find love, and to be loved. The only requirement is a willingness to take the first step to begin the journey. Will you take this step with us?
See you there, at Moto Moto, where the corner of Moi Avenue and Nyali Beach meet.
Below are some English translations of phrases and colloquialisms that are used throughout the musical.
Njoo na mimi – come with me
Karibu – welcome
Moto Moto – hot/fire/heated up
Wacha wewe – leave it be / let it go
Hebu wait – let's wait (Hebu is used as a filler word)
Au sio? // Ndio – Not so? // Yes (a call and response that asks for approval)
Msupa – colloquialism for my beautiful lady
Mrembo – beautiful
Fanya kazi – Keep working
Kupata Mapenzi – to find love
Kila kitu - everything
mzuri – good
shillings – Kenyan currency
kichwa – head
bwana – man/husband, term used to describe a person of authority of marital age
nini – term used to describe a thing / filler word for when you can't remember the name for something, also used to censor words
Moto Moto is a magical place where anyone who steps foot inside can be their truest self. While our Moto Moto band already has a set list of songs you'll hear tonight, we asked the cast of Goddess what they would play if they were headlining for the night. Check out this playlist to see what the club members are currently listening and dancing to!
Managing Director Susie Medak concludes her 32-year tenure at Berkeley Rep on August 31. Over those three decades, Berkeley Rep has presented more than 80 world, American, and West Coast premieres and delivered 34 shows to New York, two to London, and one to Hong Kong. Under Susie's leadership, Berkeley Rep also oversaw the unveiling of the state-of-the-art Roda Theatre, the renovation of the Peet's Theatre, and the creation of the School of Theatre.
Susie helped transition Berkeley Rep from a theatre committed to adventuresome classics to a company known for its commitment to new work, exemplified by the creation of The Ground Floor. In 2011, she secured Berkeley Rep's 62,000 square foot pre-production facility in West Berkeley, and leaves Berkeley Rep having placed the last piece of its facilities puzzle – a 45-unit apartment building adjacent to the Roda Theatre, which will house guest artists and fellows and include a studio for showcasing new work. The board of trustees named the building The Medak Center in her honor.
Susie has also expanded professional growth opportunities for young people by deepening Berkeley Rep's commitment to its fellowship program and by training 20 aspiring theatre managers who graduated from The David Geffen School of Drama at Yale. In addition, she served on the board of Theatre Communications Group, and as president of the League of Resident Theaters (LORT). Locally, she served on the board of the Downtown Berkeley Association for 20 years, and was the board chair for five. She co-founded the Berkeley Cultural Trust, the Berkeley Arts in Education Steering Committee, and the East Bay Cultural Alliance. Susie was also instrumental in the creation of the Berkeley's Downtown Arts District.
Susie is a titan in the national theatre scene – but she also loves to laugh and have fun. To help send her off on the next exciting chapter of her life, we set up an interview between her and her executive assistant, Kate Horton, where they reveal secrets, offer advice, and enjoy a little nostalgia.
When you accepted this job 32 years ago and you moved your family across the country, how long did you think you'd be in this job?
Early on in my career I assumed you could accomplish anything you wanted to in four years. Before I came here I stayed in a job for six years, and I realized that if you stay for six years, you have to start fixing the problems you made. You can imagine how many problems I've been fixing if I've been here for 32 years! Somebody told me that if we stayed here for five years we would never leave the Bay Area. I never came saying, "I'm only going to be here for five years," but five years was sort of a marker. After that it just became so hard to leave because it was a great job. And it was a job that was always changing.
What is one thing you didn't enjoy when you first started this job and have grown to love?
When I got here, all people wanted to talk with me about was real estate, because we were bursting at the seams. Of course, now I've spent 32 years talking about real estate.
Replying to audience letters? But maybe you've always loved that.
I've always loved replying to audience letters! Having the opportunity to engage one on one about the ideas, the content, the structure [of the shows], to have people willing to take the time and be passionate enough about the theatre to engage in a real dialogue – that is one of the best things about this audience.
I've come to love being involved in a company where we try to say yes all the time. We try to grab opportunities and run with them. I don't think I was like that when I first came here, and it's no question that my time here has been driven by that.
What was your first show as managing director, and did you like it?
When I arrived, it might have been the opening night of Fuente Ovejuna. I remember thinking, "If this is really bad I'm going to be kicking myself. Please let it be good!" And it was. It was skillful, and it was an interesting choice, and the audience was really responsive to it. It was well-directed – Sharon Ott had directed it. When I came out to interview, José Rivera's Each Day Dies with Sleep was in tech rehearsals. It was really visually arresting. The ambition of it was really appealing to me. It was something the companies I had worked for before hadn't been able to do.
Can you tell us about a memorable and unexpected experience that you had with an artist here at Berkeley Rep?
To this day, whenever Moisés Kaufman sees me, he talks about the fact that the first actor he ever had to fire was at Berkeley Rep. I had said to him, "If this is something you absolutely have to do, we're willing to do it. And I'm willing to do the hard work of it, but you have to be there." That was a hard one. But he also felt like he learned something, and I valued that.
I can remember not wanting to wash my cheeks after Ian McKellen gave me a kiss on both cheeks. [laughs] Did I tell you I inadvertently butt-called Ian about two or three months ago? It was 2 o'clock in the morning – in London! – and my phone ended up Facetiming him. As soon as I saw it was happening I hung up. He immediately called me back and he goes, "Hello, darling, how are you?"
What do you like most about managing and mentoring staff?
I have loved watching people get better at what they do and watching people grow personally and professionally here. It's one of the reasons I've taken on Yale School of Drama students as fellows for all of these years. I take enormous pride in feeling I've had some sort of impact on people and maybe giving them the lift that someone gave me. There are also those people on staff who have a deep commitment to the work and to the organization. People who share my passion for the work we do and for the organization. Those people have sustained me.
I love that. OK, be honest: How many places have you napped in the theatre, and what was your favorite?
Hah! I've napped in my office. I've napped in [former artistic director] Tony's office. I've napped in the Mendel Room, the green rooms, the dressing rooms. I've napped on the floor of the Peet's. I have this vague recollection of napping on a couch of one show, I'm trying to remember what one it was. It's was just so appealing – it was there waiting for somebody to take a nap on it. There's nothing better than a dark theatre to take a nap in. [laughs] While many audience members may think that their seats in the theatre are about the best place to fall asleep, I can report from personal experience that sleeping on the stage is even better. You could say I've slept on every flat surface in our theatres.
Have you ever gone out in disguise to avoid being recognized by your adoring public?
Years ago, a colleague said, "If you do your job right in a community, even in the grocery store, people will talk with you. And so you can never wear your PJs to get groceries." I assume that anywhere I am out I am fair game. But, I will say, the reason I didn't join the synagogue in Berkeley and went to a synagogue in Oakland was because I did not want to have to discuss every show every time I went to high holiday services.
How do you think Berkeley has changed in the time you've been here?
When I came to interview, the Theatre was thinking about moving to Oakland, and people were outraged at the thought of moving to Oakland because Oakland was in such terrible shape at the time. Sharon Ott drove me from Oakland to Berkeley, and at that point Berkeley was in terrible shape. I looked around and I said, "I don't get it. You're upset about Oakland? Berkeley looks terrible!" The city is more welcoming than it was when I first arrived. It's cleaner, there is more housing stock, and the properties are better maintained. The other side of that is that the city has gotten older, because people haven't left. People who live here love living here and they don't leave. So, it is definitely an older community, and a whiter community. I mourn some of that generational diversity, the racial and ethnic diversity.
What are you most proud of in your time at Berkeley Rep?
I'm so proud of the work we've done on our stages. I feel as though many of the artists and artistic directors who have come here have done their absolute best work and some of the most ambitious work of their careers here. I'm so proud that we've created an institution that is really valued in our community. I'm really proud to have trained another generation of what I think of as great theatre leaders who are now running theatres around the country.
What are you looking forward to most in the next stage of your life? What are you most nervous about? What will you miss?
I'm so ready to not be responsible for the well-being of 400 people, not to have to worry about cash flow and raising money and how to make ends meet. I'm completely jazzed about the next phase of my life, which is about executive coaching and teaching. I know that I've found the right thing for me. Also, I've said to so many of my friends that I'm really looking forward to actually having time for friendship. I'm ready to be a good friend, if it's not too late. [laughs]
If you were to give your successor Tom Parrish one short piece of advice, what would it be?
Berkeley is unlike any other place in the country. It's got a different set of norms, and you have to embrace them.
What would you tell our audiences about your hopes for the future of Berkeley Rep?
If they haven't already returned to the theatre, we need for them to do so. If they want a theatre in the future, they have to support it. Johanna [Pfaelzer] has already shown us that she's got great taste. They need to support her.
This summer, the Berkeley Rep School of Theatre has been hard at work. Hosting three summer camps for dozens of middle and high schoolers for the first time since the pandemic, we opened our doors to the creativity and ambition of future theatre-makers. The result? Four original short films, one hilarious new Shakespearean adaptation, and one out-of-this-world original play.
Still, after resetting the stage and saying our goodbyes, we've somehow burned through the rest of summer and arrived in August with that age-old question sneaking up yet again: "Back to school? Already?!"
Yes, with the start of the school year landing mid-August in Alameda, Contra Costa, and San Francisco counties, class is in session and students are back in the classroom starting off a new year. While the return to in-person learning is not without its challenges, the Berkeley Rep School of Theatre is eager for the year ahead, and the many opportunities it brings for us to be in community with students and educators alike, both in-person and virtually.
To start, the School of Theatre will be offering in-person student matinees once more — with this very show! This fall, the Berkeley Rep School of Theatre will welcome Bay Area high schoolers to the theatre to experience the joyous music, powerful storytelling, and inspiring craftsmanship of Goddess.
"There is something so magical about having an audience full of young people experience this type of storytelling, sometimes for the first time in their lives," says Curriculum and Educational Programs Manager Si Mon' Emmett. "The artists, staff, and even patrons from Student Matinee performances often express how they can feel the excitement in the air with school groups in the space. We can't wait to bring that back! They are a vital part of our School of Theatre community, and therefore Berkeley Rep's community."
For students and educators who won't be able to join us in person, we still want to share these stories with you! That's why this past season, Berkeley Rep has recorded performances of mainstage productions such as Swept Away, Octet, and Sanctuary City to share with school communities throughout the Bay Area as part of a new digital initiative. Along with free access to our professionally taped productions, this pioneering digital venture will also include resources for teachers to continue the conversations from our stage into the classroom, explore central themes and questions, and even take a look behind the scenes with the creative team to learn what it takes to make a professional play.
"We are aiming to reach all 65,000 ninth graders in Northern California in the next five years," announced Anthony Jackson, director of the School of Theatre, at the School's first Teach Appreciation Night this spring. "This unprecedented access to our shows is our small token of appreciation for all the work teachers do."
Whether you are in our audience or bringing our stages into your classrooms, the School of Theatre can't wait to be back in community with you! To bring the magic Goddess and Berkeley Rep productions to your classroom, or to bring your classroom to the theatre, visit the School of Theatre today.
Goddess sponsors
Goddess is made possible thanks to the generous support of
Season Sponsors
Stephen & Susan Chamberlin
Bruce Golden & Michelle Mercer
Louise Gund
Frances Hellman & Warren Breslau
Wayne Jordan & Quinn Delaney
Gisele & Kenneth F. Miller
Jack & Betty Schafer
The Strauch Kulhanjian Family
In-kind Season Sponsor

Executive Sponsors
Descendant Cellars
Anne & Anuj Dhanda
Kerry Francis & John Jimerson
Sponsors
Shelley & Jonathan Bagg
Jack Klingelhofer
Ken Lamb
Sandra & Ross McCandless
Mechanics Bank Wealth Management
Sudha Pennathur & Ed Messerly
Associate Sponsors
Helen Marcus
Erin McCune
Gary & Noni Robinson
Goddess is a recipient of the Edgerton Foundation New Play Award.
Steve is a retired real estate developer, and Susan a retired architect. Their main focus now is the Chamberlin Education Foundation, which focuses on K-12 education issues in the West Contra Costa Unified School District. Susan has been a season ticket holder for over 25 years.
Warren and Frances are avid watchers of live theatre, which includes Berkeley Rep and an annual pilgrimage (when COVID allows) to London's West End. Having loved Berkeley Rep for years, they are thrilled to sign on as 2021/22 season sponsors. They are very proud of the cutting edge, exceptional theatre that Berkeley Rep continuously produces. Frances' day job is as Professor of Physics at UC Berkeley and Warren is a Machinist and Welder at 5th Street Machine Arts.
Betty and Jack are proud to support Berkeley Rep. Jack is a sustaining advisor of the Theatre, having served on the board for many years, and is now on the board of San Francisco Opera. He is an emeritus board chair of the San Francisco Art Institute and the Oxbow School. In San Francisco, Betty is involved with Wise Aging, a program for adults addressing the challenges of growing older. She serves on several non-profit boards. They have three daughters and eight grandchildren.
Roger Strauch is chair of The Roda Group. He has served on Berkeley Rep's Board of Trustees for over twenty years, often as an executive member. Roger is an engineer, entrepreneur, venture capitalist, and philanthropist. He has helped build technology companies that have had public stock offerings or have been sold to global industry leaders. Currently, Roger focuses on the development of several enterprises whose products and services will mitigate the negative impact of industry on global climate change and human health. Roger serves on the boards of the Chart Industries (NYSE:GTLS); Mathematical Sciences Research Institute (MSRI); Northside Center in Harlem, NYC, a mental health service agency; and UC Berkeley's College of Engineering. He is the leader of the Mosse Art Restitution Project, a major international effort to restitute stolen art from his great step family during the Third Reich. Roger and his wife, Dr. Julie Kulhanjian, a retired pediatric infectious disease physician, have three adult children. Roger and Julie divide their time between Piedmont, CA and Martha's Vineyard.
Bay Area Rapid Transit (BART) is the backbone of the Bay Area transit network serving five counties throughout the region. BART's all-electric trains make it one of the greenest and most energy-efficient transit systems in the world. We encourage our riders to visit bart.gov/welcomeback as the region continues to reopen as we safely welcome you back. To learn more about great destinations and events that are easy to get to on BART (like Berkeley Rep!), visit bart.gov/bartable. At BARTable, you can find discounts, enter sweepstakes offering fantastic prizes, and find unique and exciting things to do just a BART ride away. While you're there, be sure to sign up for BARTable This Week, a free, weekly email filled with the latest and greatest BARTable fun!
Peet's Coffee is proud to be the exclusive coffee of Berkeley Repertory Theatre and the namesake of Berkeley Rep's state-of-the-art Peet's Theatre. In 1966, Alfred Peet opened his first store on Vine and Walnut in Berkeley and Peet's has been committed to the community ever since. Supporting Berkeley Rep's high artistic standards and diverse programming is an extension of this mission. As the pioneer of the craft coffee movement in America, Peet's is dedicated to smallbatch roasting, superior quality beans, freshness, and a darker roasting style that produces a rich, flavorful cup. Peet's is locally roasted in the first LEED® Gold certified roaster in the nation.
Anne Nemer Dhanda is a talent fellow with Rocketship Public Schools, a board member of OneGoal Bay Area, and a consultant and executive coach. She is married to Anuj Dhanda, EVP and CIO of Albertsons Companies.
John recently retired after 37 years with Chevron and has enjoyed the thought-provoking plays produced by Berkeley Rep. Kerry is a member of Berkeley Rep's board of trustees, a partner at Deloitte, and a graduate of UC Berkeley.
Shelley is a retired investment professional. Prior to being a financial planner Shelley was an engineer (one of the first female engineers) at Chevron's Richmond, CA refinery. Previously she has served as chairman of the board and chief financial officer for PIA. She also served on the board of directors for the OrindaSeniorVillage, a HUD housing project located in Orinda, California and as treasurer of the City of Orinda. She held a variety of positions in both the technical and business/analytical areas. She lives in Orinda with her husband Jon Bagg.
Jon is a retired engineer. He worked at General Electric's Nuclear Power Division and later worked in different units of Chevron. He finished up his engineering career at a pipeline design company and enjoyed several years working part-time at an independent bookstore. He lives in Orinda with his wife Shelley Bagg.
Jack Klingelhofer is a vice president at Jupiter Systems, a computer hardware company in Hayward. Founded in 1982, Jupiter Systems has a 25-year-history supplying visualization solutions for command and control that help customers respond to the complex demands of operations in security, defense, transportation, power, education, and business communications. He is pleased that its success has allowed him to contribute to his other passion, the East Bay arts scene. As a long-term subscriber, Jack is excited to support the creative excellence at Berkeley Rep, whose performances have meant so much to him over the years. Jack sold the company in early 2016.
Sandra McCandless, currently a sustaining advisor of Berkeley Rep, has been a long-standing board member who served as chair of the gala committee, co-chair of the corporate committee, and a member of the executive and compliance committees. Sandra is a partner of the law firm Dentons where she practices U.S. employment law and acts as a liaison for clients with international operations in managing their global business needs. She is also a neutral arbitrator for the American Arbitration Association. Sandra has been named one of the Most Influential Women in Bay Area Business by the San Francisco Business Times. She has also served on the board of governors and as chair of the finance committee of the American Bar Association. Ross has had a varied career, most recently teaching science and mathematics at Mount Diablo High School. Ross is an avid dancer and birdwatcher. The McCandless' love of theatre dates back to Sandra and Ross' joint performance at Harvard College in William Saroyan's Hello Out There. Their daughter Phyra McCandless, son-in-law Angelos Kottas, and granddaughter Hyonia are also enthusiastic members of the Berkeley Rep family.
Sudha is founder of an international jewelry and textile manufacturing company. Her unique designs are carried in high-end stores and museums. She is a member of the Berkeley Rep's Board of Trustees and also serves on the board of SF Goodwill. Ed is a retired U.S. government senior executive, having served under six Presidents. Both Sudha and Ed are passionate about supporting arts and educational institutions in our community.
Berkeley Rep thanks its community of supporters who play a vital role in furthering our mission to create ambitious theatre that entertains and challenges its audiences, provides civic engagement, and inspires people to experience the world in new and surprising ways.
Artistic Director
Johanna Pfaelzer
Managing Director
Susie Medak
Incoming Managing Director
Tom Parrish
Artistic
Director, The Ground Floor / Resident Dramaturg
Madeleine Oldham
Artistic Associate
Katie Craddock
Artists Under Commission
Todd Almond · Christina Anderson · Rafael Casal · Daveed Diggs · Dipika Guha · Richard Montoya · Nico Muhly · Lisa Peterson · Sarah Ruhl · Tori Sampson · Jack Thorne · Joe Waechter
Production and Company Management
Director of Production
Audrey Hoo
Associate Production Manager
Kali Grau
Company Manager
Peter Orkiszewski
Stage Operations
Stage Supervisor
Julia Englehorn
Staff Stage Crew
James McGregor
Properties
Properties Supervisor
Jillian A. Green
Associate Properties Supervisor
Amelia Burke-Holt
Properties Artisan
Lisa Fong
Scene Shop
Co-Technical Directors
Jim Smith · Matt Rohner
Head Carpenter
Read Tuddenham
Scene Shop Supervisor
Patrick Keene
Draftsperson
Grant Vocks
Scenic Art
Charge Scenic Artist
Lisa Lázár
Scenic Artist
Lassen Hines
Costumes
Costume Director
Maggi Yule
Draper
Star Rabinowitz
Wardrobe Supervisor
Barbara Blair
Co-Wardrobe Supervisor
Megan Quinn
Resident Design Associate
Kiara Montgomery
Electrics
Lighting Supervisor
Frederick C. Geffken
Associate Lighting Supervisor
Sarina Renteria
Production Electrician
Kenneth Coté
Production Electrician
Desiree Alcocer
Sound and Video
Sound and Video Supervisor
Lane Elms
Associate Sound and Video Supervisor
Chase Nichter
Sound Engineer
Angela Don
Administration
Interim General Manager
Sara Danielsen
Finance Director
Jared Hammond
Associate Managing Director
Sunshine Deffner
Director of Operations
Amanda Williams O'Steen
Executive Assistant
Kate Horton
Associate Finance Director
Katie Riemann
Bookkeeper and Payroll Administrator
Jennifer Light
CRM Project Manager
Destiny Askin
Web and Database Specialist
Christina Cone
Director of Human Resources and Diversity
Modesta Tamayo
Development
Director of Development (outgoing)
Lynn Eve Komaromi
Interim Director of Development
Lisa Salomon

Associate Director of Development
Daria Hepps
Associate Director of Development
Laura Fichtenberg
Institutional Grants Manager
Kelsey Scott
Special Events Manager
Elaina Guyett
Development Coordinator
Nicky Martinez
Marketing and Communications
Director of Marketing and Communications (outgoing)
Steve Tate
Interim Director of Marketing and Communications
Colleen Flanigan
Associate Director of Marketing
Seth Macari
Director of Public Relations
Tim Etheridge
Communications and Digital Content Director
Karen McKevitt
Senior Videographer and Producer
Marianna Ellina
Video and Multimedia Content Creator
Calvin Ngu
Marketing Associate
Katherine Gunn
Operations
Facilities Director
Mark Morrisette
Facilities Manager
Adam Johnson
Building Engineers
Kevin Pan · Thomas Tran
Building Technician
Jesus Rodriguez
Facilities Assistants
Lemont Adams · Theresa Drumgoole · Sophie Li · Guy Nado
Patron Services
Director of Patron Experience
Brian Davis
Front of House Director
Kelly Kelley
Front of House Manager
Phoenyx Butts
Patron Experience Representatives
Lindsay Abbott · Jessica Bates · Alicia Battle · Megan Bedig · Matthew Canter · Jerry Chirip · Maggie Collette · Fillomena Franchina · Nina Gorham · Kimberly Haynie · Monica Herbert · Saguaro Hurtado · Claire Michael · Rafael Moreno · Leigh Nelson · Tuesday Ray · Anna Riggin · Stephen Salmons · James Sant'Andrea · Alana Scott · Debra Selman · Lena Sibony
Subscription Manager
Laurie Barnes
Box Office Manager
Julie Gotsch
Box Office Agents
Gregory Chambers · Oliver Kampman · Mikee Loria · Alanna McFall · Cassidy Milano · Dom Refuerzo · Chris Selland · Christy Spence · Gianna Francesca Vescio
Berkeley Rep School of Theatre
Director of the School of Theatre
Anthony Jackson
Associate Director
Dylan Russell
Director of Classes and Summer Programs
MaryBeth Cavanaugh
Curriculum and Educational Programs Manager
Si Mon' Emmett
Classes and Communications Administrator
Ashley Lim
Programs Administrator
Tate Lancaster
2021/22 Teaching Artists
Miriam  Ani · Bobby August Jr. · Nicole Bruno · Ron Campbell · Rebecca Castelli · Kate Cherry · Iu-Hui Chua · Jiwon Chung · Don Colliver · Emily Cooper · Jim Edgar · Deb Eubanks · Lisa Ferreira · Maria Frangos · Zoe Galvez · Adrian Gebhart · Christine Germain · Nancy Gold · Gary Graves · Marvin Greene · Maya Herbsman · William Thomas Hodgson · Andrew Hurteau · Kasey Klemm · Karen Law · Jennifer LeBlanc · Dave Maier · Josh Matthews · Janel McDowell · Colum Morgan · Edward Morgan · Christopher Morrison · Hans Probst · Kenneth Ransom · Alyson Schacherer · Kimiya Shokri · Joyful Simpson · Mia Tagano · Dawn Troupe · James Wagner
2021/22 Berkeley Rep Fellowships

Bret C. Harte Artistic Fellow
Des'ree Brown
Company Management Fellow
Naomi Schiller
Costumes Fellow
Rachel Mandelstam
Development Fellow
Maya Simon
Education Fellow
Elijah Punzal
Harry Weininger Sound Fellow
Akari Izumi
Lighting Fellow
Kiahana Toomer
Peter F. Sloss Artistic Fellow
Abigail Holland
Production Management Fellow
Emily Betts
Properties Fellow
Robin Maegawa-Goeser
Scenic Art Fellow
Jimmy Nguyen
Scenic Construction Fellow
Maggie Wentworth
Stage Management Fellow
Olivia McQuerry
President
Emily Shanks
Vice Presidents
Jill Fugaro
Bruce Golden
Stewart Owen
Sudha Pennathur
Treasurer
Henning Mathew
Secretary
Leonard X Rosenberg
Chair, Governance Committee
Anne Nemer Dhanda
Chair, Audit Committee
Kerry L. Francis
Board Members
Edward D. Baker
Erica Brown
Susan Chamberlin
David Cox
Lauren Edgerton
Sandra Eggers
William T. Espey
Christopher Doane
Chuck Fanning
Steven Goldin
Scott Haber
Jonathan C. Logan
Sandra R. McCandless
Susie Medak
Juan Oldham
Johanna Pfaelzer
Chris Rupp
Sherry Smith
Roger A. Strauch
Gail Wagner
Brian Watt
Steven C. Wolan
Felicia Woytak
Past Presidents
Helen C. Barber
A. George Battle
Carole B. Berg
Robert W. Burt
Shih-Tso Chen
Narsai M. David
Thalia Dorwick, PhD
Nicholas M. Graves
Richard F. Hoskins
Jean Knox
Robert M. Oliver
Stewart Owen
Marjorie Randolph
Harlan M. Richter
Richard A. Rubin
Edwin C. Shiver
Roger A. Strauch
Gail Wagner
Martin Zankel
Sustaining Advisors
Rena Bransten
Diana Cohen
Robin Edwards
William Falik
David Fleishhacker
Paul T. Friedman
Karen Galatz
David Hoffman
Richard F. Hoskins
Helen Meyer
Dugan Moore
Peter Pervere
Marjorie Randolph
Patricia Sakai
Jack Schafer
William Schaff
Richard M. Shapiro
Michael Steinberg
Jean Z. Strunsky
Michael S. Strunsky
Martin Zankel
Founding Director
Michael W. Leibert
Producing Director, 1968–83