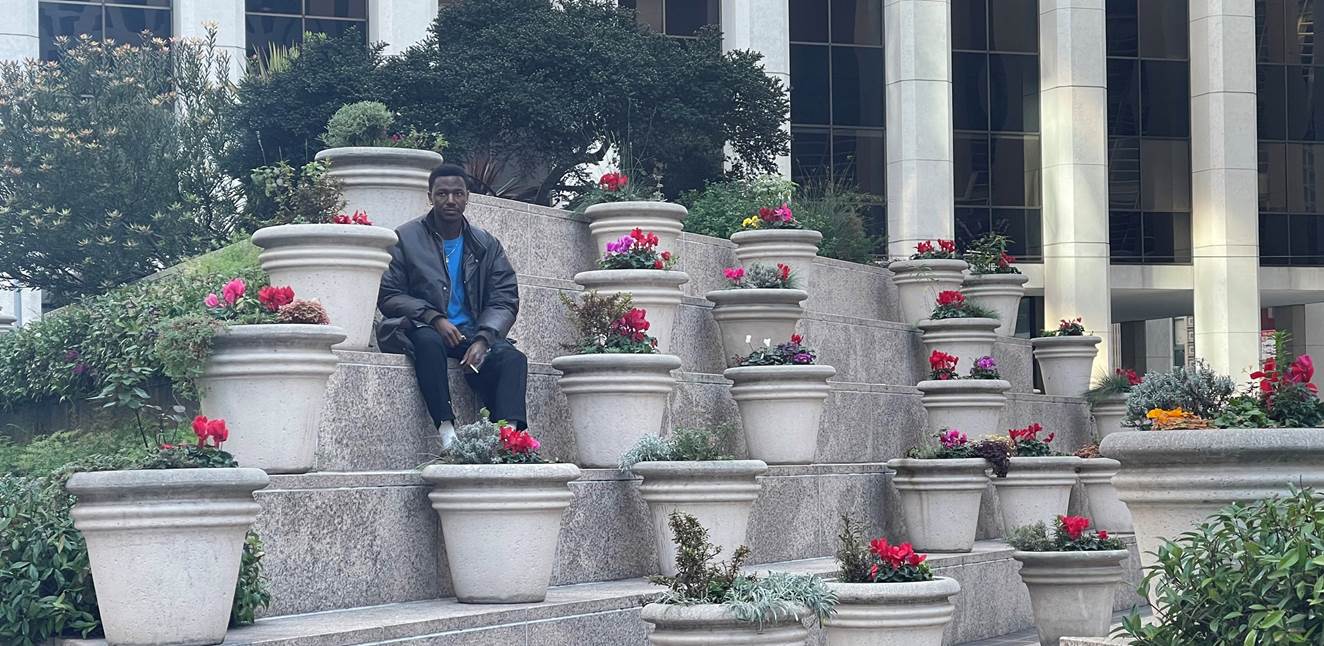 Jerrod Carmichael: Ari told me I lack focus
Peet's Theatre
Nov 8–13, 2022
TICKETS NOW ON SALE
Hilarious, provocative, and groundbreaking, Jerrod Carmichael was a rising star in 2014 when Spike Lee directed his first HBO special. Now he's enjoying his best year ever. He picked up a 2022 primetime Emmy Award for his third special, Rothaniel, where he famously comes out to the audience and recounts the reaction of his religious Southern family. Earning critical acclaim for its mischievous humor and riveting, emotionally rich storytelling, the genre-breaking Rothaniel set Jerrod Carmichael on an exhilarating new trajectory — see what he comes up with next at his Berkeley Rep debut!
One of this generation's most thoughtful and intriguing entertainers, offering trenchant observations on race and society's hypocrisies while eschewing the traditional standup comedian to mainstream star pipeline.
Rothaniel manages a kind of hilarious poignancy throughout makes it a new stand-up classic
How do I get tickets?
Tickets to Jerrod Carmichael: Ari told me I lack focus are now on sale to everyone. Click the Buy Tickets/See Calendar button and log in above.
Please note: this extraordinary, limited-run engagement is not part of our subscription season. Subscribers can log in to apply their discount. Flex holders cannot apply flex tickets to this production, but can log in and purchase additional tickets.
This event will be a phone-free experience
Use of phones, smart watches, and accessories will not be permitted in the performance space.
Upon arrival at the venue, all phones, smart watches, and accessories will be secured in individual Yondr pouches that will be opened at the end of the event. Guests maintain possession of their devices at all times, and can access them throughout the event only in designated Phone Use Areas within the venue. All devices will be re-secured in Yondr pouches before returning to the performance space.
Anyone seen using a device (phone, smart watch, or accessory) during the performance will be escorted out of the venue.
Health and safety
Berkeley Rep is a vaccinated company. Visit our health and safety page often for updates on our requirements for audience members.
Photo by Bo Burnham, director of Jerrod Carmichael: Rothaniel