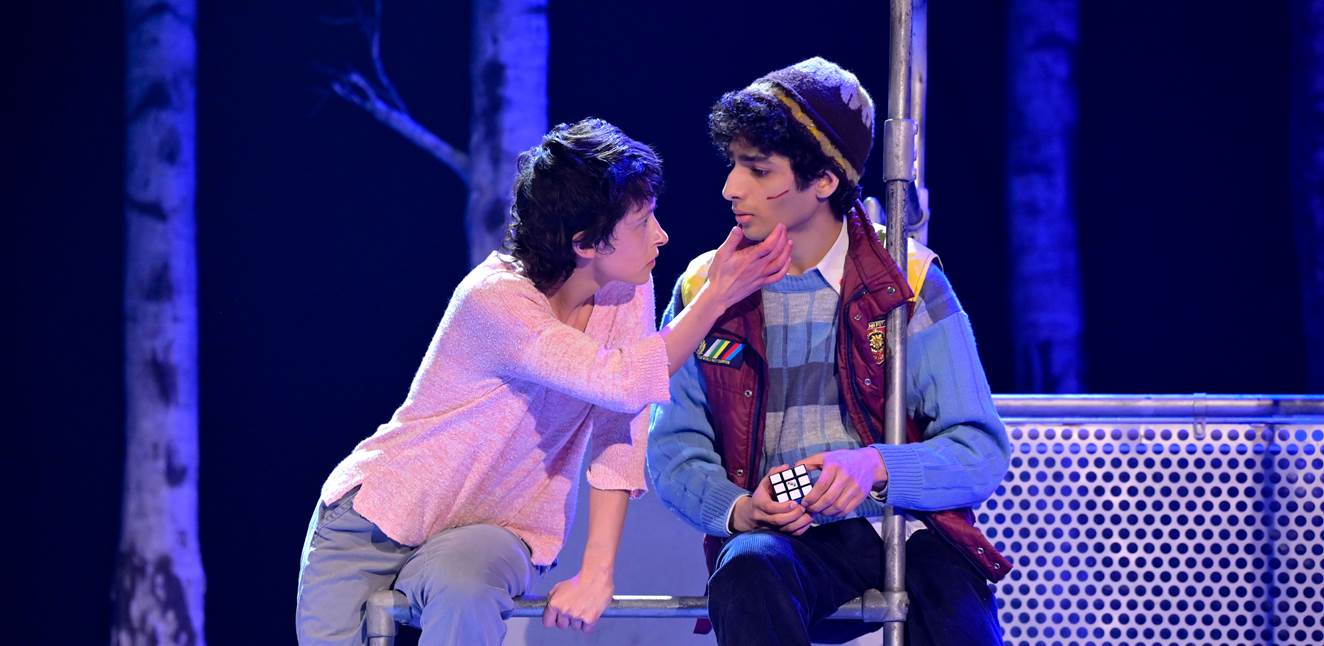 Let the Right One In digital program
Berkeley Repertory Theatre, in association with Marla Rubin Productions and Bill Kenwright, presents The National Theatre of Scotland Production of
Let the Right One In
A stage adaptation by Jack Thorne
Based on the Swedish novel and film by John Ajvide Lindqvist
Directed by John Tiffany
Associate Director/Movement Steven Hoggett
May 20–Jun 25, 2023
Roda Theatre
This show has one 15-minute intermission.
We acknowledge that Berkeley Rep sits on the unceded ancestral lands of the Ohlone people.
Discover Let the Right One In | Meet the Creative team | Meet the Company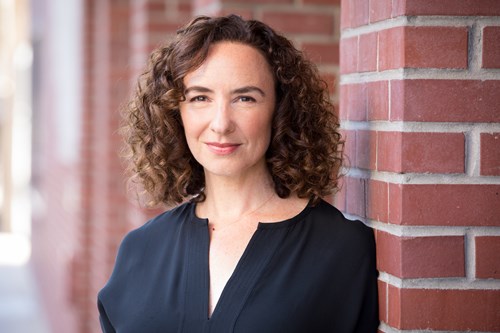 Theatricality. Collaboration. Aesthetic. All easy words to say and deeply challenging to put into rigorous practice. And yet that is exactly what John Tiffany and Steven Hoggett do every day.
My first introduction to their work was in 2007 when I saw Black Watch at St. Ann's Warehouse in Brooklyn. The story of the Black Watch regiment who traveled from Scotland to fight in Iraq, the battles they waged there, and then again upon their return home, was an extraordinary blend of text, movement, music, and design, all exquisitely rendered. I sat in stunned silence as the piece finished, tears pouring down my face, looking across the theatre at the faces of beloved colleagues as well as strangers, knowing that we had all just shared a truly transporting experience. I felt profoundly thrilled and grateful that this kind of visceral, beautifully crafted live storytelling was possible, and that evening – one of my favorite nights I have ever spent in a theatre – has remained with me as a touchstone and aspiration.
I was then lucky enough to get to watch Steven create the physical life of American Idiot as he and director Michael Mayer workshopped that wildly audacious piece at New York Stage and Film just before it traveled to Berkeley Rep for its world premiere and then to Broadway. It was thrilling to see the way Steven put that young cast into motion, creating choreography that gave physical form to the emotional and political turmoil of those characters, with a raw athleticism rarely seen in traditional musical theatre.
And while I had the privilege of working with Steven a few more times over the ensuing several years, my relationship to John's work was only as an audience member. But I was dedicated in my enthusiasm (read, fan girl!) and over time have seen them take on everything from devised work to American classics like The Glass Menagerie, and world premiere musicals including Once, that John and Steven have created together and separately, with other collaborators, as well as with their expanding artistic family.
To have Let the Right One In – the first of their collaborations with Jack Thorne, with whom they subsequently made the globally successful and form-expanding Harry Potter and the Cursed Child – here in the Roda Theatre is a reminder that part of Berkeley Rep's mission is to bring world-class artists into our community. To watch this team re-investigate this particular piece 10 years after its creation – with an entirely new American cast, in the company of members of the creative team who were part of the original production, supported by the amazingly skillful artisans and staff of Berkeley Rep – has been a delight, and an education. Every artist who enters our building has their own creative process. One of our responsibilities as producers is to do everything we can, within the existential boundaries established by time and resources, to responsively engage with these various practices. When we are collectively successful, everyone is stretched by the experience. We learn new approaches to this beloved act of theatre-making, we forge new relationships, we develop new techniques.
I am incredibly proud to have John and Steven and Jack's work on our stage. The audacious ambition of their creative vision feels like a perfect match for this company, and this community. Thank you for being a crucial part of this journey.
Warmly,
Johanna Pfaelzer
Artistic Director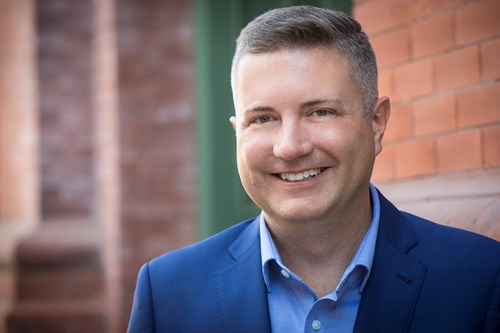 Welcome to the much-anticipated, penultimate production of your 2022/23 season at Berkeley Rep. All season long, I have been looking forward to this thrilling and beautiful production of Let the Right One In, which is part vampire myth and part coming-of-age love story. It is equally thrilling to welcome to Berkeley Rep the award-winning creative team of such shows as Harry Potter and the Cursed Child, who have entertained audiences on both sides of the Atlantic with their exhilarating, cutting-edge brand of theatrical storytelling.
Just as we experience one of this season's highlights and approach the exciting finale, the world premiere of Ari'el Stachel's Out of Character, we are excited for the upcoming 2023/24 season, which begins in September. During my first months as managing director at Berkeley Rep, it has been a joy getting to know this community and audience, which is growing and growing as we continue to rebuild from the pandemic. In fact, since December, we have largely returned to our pre-pandemic levels of attendance and are seeing again the sold-out shows we were accustomed to in the pre-pandemic era. We are looking forward to building on that momentum with the phenomenal 2023/24 season line-up that takes us to ever higher heights of theatrical storytelling and innovation, educational and community impact, and national and international reach. True to our mission, the ambitious slate of productions will entertain and challenge, provoke civic engagement, and inspire audiences to experience the world in new and surprising ways.
We invite you to experience the electricity, the anticipation, and the delight in what will surely be a season to remember. The season begins with Selina Fillinger's gleefully feminist satire, POTUS: Or, Behind Every Great Dumbass Are Seven Women Trying to Keep Him Alive, followed by Berkeley native Eisa Davis' lyrical coming-of-age story, Bulrusher; the West Coast premiere of David Cale's funny and wicked thriller, Harry Clarke; Leslye Headland's ruthless comedy, Cult of Love; the West Coast premiere of Lloyd Suh's breathtaking epic immigration drama, The Far Country; the dazzling world premiere Broadway-aimed new musical, Galileo; and Octavio Solis' Mother Road, a 21st-century sequel to John Steinbeck's The Grapes of Wrath. Featuring a balanced mix of comedy, drama, and music, the new season will remind us all of the awesome power of live performance.
If you have not yet renewed or purchased your subscription for next season, I encourage you to take advantage of our discounted subscription prices. Join us for all seven shows and save up to 33%, which is like getting seven plays for the price of five – or two plays free! Prices start at $31 for each show. In addition to guaranteeing yourself some memorable evenings out, as a full season subscriber, you get the best prices; the best seats; money-saving discounts; free exchange privileges; advanced, discounted access to special limited engagement events; and a host of other great benefits to make your theatergoing easy, flexible, and affordable. For current subscribers, as a reminder, the deadline to save your seat is June 11. Performances will sell out, so don't miss a moment – subscribe today!
Thank you to the thousands of subscribers that have already signed up for next season. We value your loyalty and confidence.
Enjoy the show!

Tom Parrish
Managing Director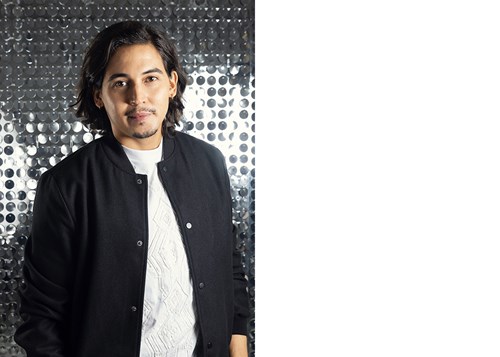 Are you OLD? 
No. I'm only twelve. But I've been that for a long time. 
― John Ajvide Lindqvist, Let the Right One In 
OSKAR: I don't mind if you're a boy. 
ELI: I'm not a boy.  
OSKAR: But – you said you weren't a girl... 
ELI: I'm nothing. Not a child. Not old. Not a boy. Not a girl. Nothing.  
― Jack Thorne, Let the Right One In 
Let the Right One In was first introduced to the world in 2004 as a novel written by Swedish author John Ajvide Lindqvist. The story, set in the 1980s in a working-class suburb of Stockholm, focuses on the relationship between Oskar, a 12-year-old boy, and Eli, a 200-year-old vampire who presents as a 12-year-old child, and explores social isolation, bullying, loneliness, and the need for belonging. An international bestseller, the book has been translated into several languages, including Italian, Spanish, Polish, Norwegian, and English, and has been adapted into various mediums. In 2008, a critically acclaimed Swedish film bearing the same title was released with a screenplay by Lindqvist. An American remake titled Let Me In was released in 2010. Based on the Swedish screenplay, it was notable for staying true to the original story, despite moving the setting from Stockholm to New Mexico. In 2013, British director John Tiffany and his longtime collaborator and movement director Steven Hoggett premiered a stage adaptation at the National Theatre of Scotland, written by Jack Thorne and based on the original novel and screenplay. In 2022, Showtime released a loosely inspired 10-episode television series which — while it shared the same title as the novel — diverged from the original story and characters and was cancelled after just one season. For almost 20 years, the story of Oskar and Eli has captured the minds and hearts of people and cemented itself among the canon of great vampire tales. 
Vampire folklore dates as far back as the late 17th and 18th centuries, and throughout history the vampire has been used to address and understand the needs of society. John Tiffany and Steven Hoggett returned to their collaboration on Let the Right One In almost 10 years after its initial premiere because they were interested in interrogating the feelings of loneliness and isolation that many of us experienced at new heights during the pandemic. The theme of bullying, which is central to the story, resonates in new ways in a post-social media age, where cyber-bullying is at an all-time high. While it is essentially the same play and story, it has all taken deeper meaning in 2023. Oskar and Eli provide us with a lens to make sense of some of the darker shades of our own humanity that lurk about and have surfaced over these last few years.  
Along with its exploration of social issues, Let the Right One In features genuinely scary and thrilling scenes. Horror as a genre is seldom seen on stage even though it is a wildly successful genre in film, literature, and even television. Between 1897 to 1962 Paris had the Théâtre du Grand-Guignol, which presented plays with an emphasis on physical horror. Shakespeare had his fair share of bloody murders, witches, and ghosts, and of course there are plays and musicals like The Woman in Black and Sweeney Todd, but few works for the theatre are crafted as horror.  
To witness John Tiffany and Steven Hoggett bring the genre to the stage with this new cast is an exciting example of the kind of trust and collaboration that comes from a friendship that was first formed when they were both 15 years old watching horror films in England. Their knowledge of cinematic horror and epic theatricality helps bring the film to life and ground it in the corporeal reality of watching a live stage play. Their carefully calibrated production makes skillful use of elements of horror such as gore and jump scares, as well as cinematic techniques such as underscoring, and matches it with Steven's theatrically inventive gestural movement vocabulary that evokes the core of human psyche and emotion. With John and Steven at the helm, and the richness of Jack Thorne's sparse yet exacting text, the balance between horror and romance that fuels the story of Let the Right One In and Oskar and Eli's relationship continues the tradition of simultaneously frightening audiences and leaving them thirsting for more. Whether this piece moves you or scares you, we all trust you will have a bloody good time.  
– David Mendizábal  
Photo of David Mendizábal by Brandon Nick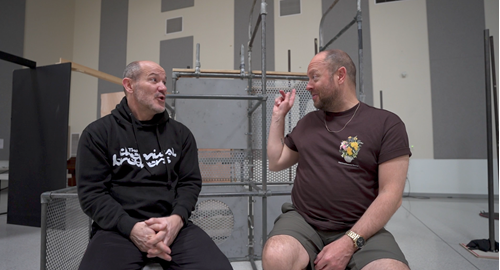 When they were 15 years old, Let the Right One In director John Tiffany and associate director/movement director Steven Hoggett met near Huddersfield, England and bonded over a love of watching horror films. This childhood bond grew into a robust artistic collaboration that has spanned decades and includes the hit shows Once, Black Watch, and Harry Potter and the Cursed Child.
In 2013 they began collaborating on an adaptation of the Swedish novel and film, Let the Right One In. The production, which premiered at the National Theatre of Scotland, went on to tour the world and is currently at Berkeley Rep featuring an American cast for the first time.
Berkeley Rep's associate artistic director, David Mendizábal, sat down with John and Steven in the rehearsal room to discuss their longtime collaboration, translating horror to the stage, and what it means to revisit this play today.
David Mendizábal: Let the Right One In was originally a novel and a screenplay by John Ajvide Lindqvist, but whose idea was it initially to adapt it into a stage play, and how did this creative team come together?
John Tiffany: I'd seen the film Let the Right One In back in 2009 when it came out and I loved it. I absolutely adored it. And there's a producer who works in Britain, Marla Rubin, who I'd known for quite a while. Marla came to me a couple of years later and said that she'd acquired the rights for a stage version of it and I was like, "Oh my God, that's the best idea in the world." I was working at the National Theater of Scotland at the time as the associate director, and I thought it would work very well with a Scottish cast, even though it's set in Sweden, since Scotland and Scandinavia used to be joined and they share a lot of geographical features. One of my first strong visual ideas was that it would be set in a forest of silver birch trees, which is the iconic image from the beginning of the film. In terms of how this team came together, Steven and I have known each other since we were 15, and one of the things we bonded over.... Well, first of all, we bonded over Kate Bush's Hounds of Love album.
Steven Hoggett: Correct.
JT: But also, Stephen King's novel It, which came out just as we met. That led us to a lifetime love of watching horror films together. So, I knew that Steven would love the challenge of putting a vampire on stage, and to create what the physicality of that was, the kill and the violence. Then there was the playwright Jack Thorne, who Steven and I had known for a while, though I hadn't had the opportunity to work with him on a full production at that point. I knew Jack would really connect with the story of a bullied teenager who finds it difficult to connect with people around him. Next was scenic designer Christine Jones, who Steven worked with on American Idiot, which started life at Berkeley Rep. Then sound designer Gareth Fry. Sound design is incredibly important in this. Jeremy Chernick came on to do the special effects, all the blood, et cetera. And a lighting designer Chahine Yavroyan, who's sadly no longer with us, but who I'd worked with for many years. And so that was the team, wasn't it?
SH: There was also an album Ólafur Arnalds had just released, For Now I Am Winter. It was one of those albums where I was thinking, "Every single track on this album is amazing." So, we just approached Ólafur, and he was very much like "Yeah, I'm not sure what you're doing but go ahead. It sounds lovely and weird." So, we brought that music into this play. Practically the whole album is in the show. So yeah, that was a lovely little addition to the crew, just because his music is very much right at the heart of the show.
Did you always know that movement was going to be such a central part of the storytelling?
JT: It always is in the work that we do together.
SH: Yeah, it falls into two categories. There's movement direction, which is how do you get somebody to play 200-year-old vampire? And then there are the sequences. Those are closer to being archetypally choreography, and the show kind of flirts between those two. The film is incredible. In fact, even Let Me In, the American remake, is a rare event where the American remake is a really good film as well. There were some tonalities in the film that we really enjoyed, and while we couldn't have exactly that, we wanted to incorporate some of it into our world. I remember you [John] talking about wanting to know how this town feels having somebody slaughtering their own. And if it's happening in the forest, what do they feel like in the forest? So, in lots of ways that was an absolute starter for us. Instead of describing these feelings with words, we decided to show it with movement. There was a moment where Jack was writing a scene for Oskar and Eli, and he wanted us to know they were having a fun time together. He wrote something, and we then started playing with it physically. After seeing the movement, he went, "Oh, sod it," and he just went —
JT: "You've just made it."
SH: "I've been trying to write this for three days, but this is better!" So, it's very useful to work with somebody like Jack who is not precious about the words at all. It's a very happy crew of people where we are happy to get in each other's back pockets. And it's not even a best idea wins, it's like, throw all ideas in and let's all of us collectively think about what we'd like to see on stage. And what also is innovative, what's new and —
JT: And vote for the best one.
ST: Absolutely vote for it, yeah. Democracy.
How does one go about exploring the movement of a 200-year-old vampire? What inspirations are you drawing from in the physical vocabulary that you're building?
SH: A lot of the time, when you draw on references for movement vocabulary, you want to play to your audience. You need to look at who's in the rehearsal room, which can be complicated when the actors are half your age and must carry a lot of the physical responsibility of characterization. I think this is a very filmic piece that's also absolutely theatrical. That's what we love about going back to it. We're reminded that we went cinematic on it, but we insisted on theatricality. We have some really smart actors and performers in the room. If you start saying words like "insect-like" and "vertebra-first" and ask "Can you put that into the movement?" they are able to do that. There are quite a few moments where Eli's on the climbing frame and all we say is, "Get yourself to the top, and now do it as if it's a rewound piece of videotape." It's really shocking how quickly people get excited and start making good results. Yesterday, I said to some of the boys, "You're a splattered puddle on the floor. Over the next two minutes, you have to stand up, but you can't use your hands or fingertips." They're all making weird shapes, trying to stand up and falling over. That's the world we love being in, and it's a bit strange and funny during rehearsals. It has to be funny."
JT: Would you like me to demonstrate —
SH: No.
JT: Coming up and down there? [Points to rehearsal climbing frame]
SH: Really, no.
JT: Hard no?
SH: No, strong no.
Horror is a genre that we seldom see on stage. John, we talked about movement as an articulator of horror, but what other tools are you using as a director?
JT: Putting horror on stage is very rare, and it's been a fascinating project to research and work through with regards to Let the Right One In. I've thought about putting horror moments, or at least very disturbing moments, on stage before and have worked with illusionists and special effects people. It often ends up being funny. When audiences jump at something, they often laugh to balance it out, which is a natural reaction. For example, if there was a decapitated head and its eyes were open, the audience would probably laugh instead of being scared. In film, it's easier to make things scarier. So, we were just very economical and efficient about what moments we chose. We were like, "We're going to have three moments." Obviously in the film there's many more, but we were like, "We're going to do three moments and we're going to do them really, really well." So that involved us working with our designers. There's a blood one which is more disturbing than horror, but you really don't know how it's done. The audience isn't sure if what they see is real, even though it's right in front of them. And there's a big jump scare moment, which is completely influenced by an adaptation of a Stephen King book. And a couple more things like that. We didn't want to turn it into a horror-fest. But we drew and referenced lots of different genres of horror. And actually, what's interesting is that the most horrible thing on stage is the bullying. So, despite all the special effects we've got, by far the thing that stays with me and disturbs me most is the manmade bullying.
Can you talk more about that? How is the idea of bullying more present now?
SH: I think the film was not afraid to tackle loneliness and bullying in young people, which made it all the more frightening. Given how we now exist post-2020, we're way more aware of environments and places. A workplace is an example of that. It's somewhere that behavior has gone unchecked for years and years. And certainly, that's a lot to bring with us. Even though we were never in those rooms specifically, to think that it was going on around us does start to make you feel much more wary and aware of what people are coping with on a day-to-day basis. So, I personally feel, and I think I share this with John, that it's been far more upsetting looking at certain moments. There's a scene in Act One and a scene in Act Two that are both a lot harder to put on their feet because I think we just know more. People have been able to speak up, speak out, come forward and that has been incredible. Now we just know more about what people have been coping with quietly. We are definitely looking at all that stuff in a rehearsal room. They're very delicate rehearsal sessions. They were before, and it's not that we were blasé about it, but it's definitely got an extra sensitivity to it. With knowledge comes power and responsibility. So, I think that's what we're acknowledging.
JT: I completely agree with Steven. When we look at lonely, bullied, alienated teenagers, which Oskar and Eli both are for different reasons, you think about the last 10 years and how we're all supposed to be beautifully connected through social media, et cetera, et cetera. But it has actually had the effect of making people feel lonelier and has really been challenging people's mental health. All of that is very relevant to what we're doing. Hopefully, people in the audience will see that that's been acknowledged and feel slightly less lonely themselves.
SH: But it is also interesting to talk about loneliness. There's a moment in the show where Eli says, "I'll be back here tomorrow night." And I remember when we first met when we were 15, and we wanted to see each other all the time. So, we had to go to each other's houses, and we couldn't text. And you couldn't even call cause the phone's in the middle of the house and you don't want your call listened to all the time.
JT: Well, our dads wouldn't let us use the phone.
SH: No, you couldn't call after seven o'clock.
JT: No.
SH: But it's interesting, we are aware, we are more in line age-wise with the characters in the film. Some of the younger cast members were laughing at a line in the play the other day, I was like, "What's funny about that? That's my life there, thank you very much."
I can completely relate! This is the first time you have produced this show with an American cast. What does that feel like? Is there something different? Is there a different approach to the storytelling working with an American cast?
JT: Yeah, absolutely. It's sitting beautifully with an American cast. We had to do bits and bobs of word replacement. So instead of "sweet shop" it's "candy store." And "hooligan" has become "punk," which I love the fact that we've got the word "punk" in the show, makes us feel like we're doing West Side Story. But yeah, it sits very beautifully because it is about creating a community. And these actors have brought a huge amount to that. But they also know that, yes, they're speaking in their own voices and their own dialects, but they are in a suburb north of Stockholm. So, all the chocolate bars, the candy bars have got Swedish names on. We are still in that world. But that's like if you were to do a Chekhov play and keep it set in Russia, you would still do it with American voices. It's working really, really well.
SH: I think there's something quite exciting as well about an American company, particularly the younger performers, because the show really focuses on the kids. We've absolutely upheld Scandinavian traits. Things like hope and optimism, they're hard purchases in Scandinavia because you haven't got much daylight, and you're not by the beach and you aren't surrounded by light. That's not the country that they're in. So, it's working with them to play kids that are hard to break. But we're getting a really lovely tonality, somewhere between a really front-footed American performance style and a Scandanavian one. They're just starting to bleed into each other —
JT: That was a terrible pun. You can edit that out. I'm kidding.
SH: I'm saying, there's a performance style that's starting to come together in this third week that we're feeling is very exciting for us. It's got a little bit more color and...I was about to say bite. Honestly, I just can't stop myself now.
You just spoke to how the story is centered around young characters, and while that is true, the play feels relevant to all ages. Why do you think that is? What observations have you made between how older and younger audiences are receiving the piece?
SH: I think the audience response to it has gone across the ages and the demographics because there's a very, very solid story about how the adults are trying to hold this together but aren't capable. We've been talking about this endlessly the last few weeks about the Gen Z experience. They've come into the world in a digital age and have never known anything different. Parents and children do not speak the same digital language. We live in a world where it's tricky for parents because there are deficiencies in their knowledge and experiences that they need to support their kids. You can see that reflected in this script. It's done very quietly but the layers that have been built are expert. So, this is a show for older audiences as well.
JT: And at the same time, young audiences love it in a way that they don't. And we try and do a lot of work aimed at young audiences. My nephews who would've seen it in 2014-15 at the Royal Court, so they would've been in their early teens to late teens, they're still like, "That's the only show of yours that we'd see again." I'm like, "Okay, I've done quite a few shows." They're like, "No, it's the only one we want to see again."
Hard to blame them! It's an amazing show and we're so honored to have it and the both of you here at Berkeley Rep to share this with our audiences!
Screenshot of Steven Hoggett (left) and John Tiffany
By Maria Arreola, Peter F. Sloss Artistic Fellow
From Bram Stroker's Dracula to the Cullen family in the Twilight series, vampires have fascinated people throughout history. Whether hated or beloved, these creatures have often represented the "other" in society: secluded, unassimilable, and falling outside of what is deemed as "socially acceptable behavior," with their unquenchable thirst and their general disregard for social mores and regulations. While modern-day portrayals of vampires tend to be more sympathetic and even feature them as objects of love and desire, the vampires of old were truly terrifying creatures and not to be messed with. Prior to appearing on the silver screen (and long before gracing the stage), vampires served as cautionary tales, representing society's biggest fears. But how did the figure of the vampire emerge?  
While the origin of vampires is difficult to pinpoint, some possible contributors to the vampire myth include the Empusae, Lamiae and Mormolceae from Greek mythology, demon-like creatures who lure young men and feed on their blood and flesh; Pey and the Peymakilir  from Tamil lore, who frequent battlegrounds and prey on dead and dying soldiers; and the edimmu or ekimmu of the ancient city of Sumer, in what is now Iraq. The ekimmu are spirits who either died a violent death or were not properly buried. Unable to move on, they remain on earth and torment the living.  
While their origins are contested, vampires' appearance in a culture's mythology was generally spurred by external factors, tragic events, and cultural shifts. Vampire myths were often driven by fear and anxieties, an exercise in giving the intangible a physical form. Vampires represented a loss of humanity and as such reflected fears about life after death and feelings of helplessness and impotence in the face of mortality. For some, vampires became the answer to unanswered questions, an attempt to explain the inexplicable. The figure of the vampire is a symbolic enigma, one that is reflective of the society and time it emerges in.  
In times of plague and widespread disease, vampires became culprits in the death toll. When whole families would perish, often due to illnesses that were not understood at the time, neighbors and extended family members searching for explanations might suspect that a deceased community member was to blame. This could result in what is now referred to as anti-vampire burial. Centuries later these burials have been unearthed and what lies inside is quite chilling. This includes human remains with stakes through their chests, bricks in their jaws, and sickles over their throats — all to ensure the dead remain dead and below ground. Other attempts to prevent the dead from returning included the nailing of coffins, the placing of stones atop the body, and burying the deceased facedown.  
Cultural shifts also contributed to the vampire myths.  Across Eastern Europe, the spread of Christianity resulted in changes to burial rites. While cremation had been a central part of many communities' funerary practices prior to Christianity's arrival, it was rapidly replaced by in-ground burials. Because concerns around proper burials were also central in the vampire myths of this time, the ability to unearth bodies only fueled the ongoing panic, as understandings of decomposition at the time were not entirely accurate and often were used as evidence to prove "vampirism." Blood illnesses such as porphyria, the symptoms of which include sensitivity to light, and diseases such as rabies, an illness spread by biting that can alter sleep patterns and increase aggression, might have also contributed to the vampire myth.  
Today's vampires vary from the vampires of the past in so many ways. To generalize, the modern-day vampire is decidedly and almost effortlessly cool, generally sleek and stylish, conventionally attractive, and witty (at least in the U.S.). The contemporary vampire has a robust fanbase that includes people who want to be vampires themselves or, at the very least, want to resemble them. Past iterations of the vampire were feared and hated and while still fearful, the 21st-century vampire is now the object of human desire and even affection. Why is that? One factor may be the advancements in science and medicine. We now have names for the illnesses and diseases that plagued our ancestors and know how these ailments came to be and how to treat them. Whereas vampires once served as the receptors for human fears and anxieties, these fears are now placed elsewhere. Additionally, the contribution of writers and artists in this evolution cannot be understated. Literary and cinematic portrayals of vampires, such as Anne Rice's Vampire Chronicles and The Vampire Diaries, have also contributed to our endearment towards these once-feared creatures and symbolize a more general shift in popular culture characterized by the rise of the anti-villain. And yet, contemporary vampires draw extensively from the myths and lore of previous generations, and for that we must thank the olden vampires and the people who created them.  
Jack Thorne's plays include The Motive and The Cue; After Life (National Theatre, London); Harry Potter and the Cursed Child (Palace Theatre, London, since 2016, and Lyric Theatre, New York, since 2018; winner of the 2017 Olivier Award for Best New Play and the 2018 Tony Award for Best Play); A Christmas Carol, after Charles Dickens (Old Vic Theatre, since 2017); and Let the Right One In (Manchester Royal Exchange, National Theatre of Scotland at Dundee Rep, The Royal Court, and The Apollo Theatre, London). Jack has won five BAFTAs for his television work. He is also the recipient of an International Emmy Award. In 2022 Jack was the recipient of both the Writers' Guild of Great Britain award for Outstanding Contribution to Writing, and the Royal Television Society's award for Outstanding Contribution to British Television. In 2023 the National Film and Television School made Thorne their honorary fellow.
John Tiffany first directed Let the Right One In for the National Theatre of Scotland and the production transferred to London's Royal Court and St. Ann's Warehouse. For his work on Harry Potter and the Cursed Child, John Tiffany received Tony and Olivier Awards. He directed Once at NYTW and on Broadway, for which he received a Tony Award. As associate director of London's Royal Court, his work includes Road, Hope, and The Pass. His other work for the National Theatre of Scotland includes Macbeth (also Broadway), Enquirer, The Missing, Peter Pan, The Bacchae, and Black Watch, for which he received an Olivier Award. Other credits include The Glass Menagerie at American Repertory Theater and Broadway, and The Ambassador at BAM. Tiffany was a Radcliffe Fellow at Harvard University in the 2010-11 academic year.
Recent Broadway credits include Sweeney Todd – The Demon Barber of Fleet Street, A Beautiful Noise, Harry Potter and the Cursed Child, Angels in America, The Crucible, The Curious Incident of the Dog in the Night-Time, The Last Ship, Rocky, The Glass Menagerie, Once, Peter and the Starcatcher, and American Idiot. Off Broadway work includes Social! (Park Avenue Armory), Bacharach Reimagined (NYTW), Joan of Arc: Into the Fire (The Public), and Let the Right One In (St Anne's Warehouse.) In the UK his work has appeared in the West End, with National Theatre Scotland and the National Theatre with productions including Burn, The Ocean at the End of the Lane, The Light Princess, Pinocchio, and Black Watch. Steven was co-founder of the groundbreaking UK company Frantic Assembly. As Director Choreographer with the company, he created over 20 shows and is co-author of The Frantic Assembly Book of Devising Theatre.
Designer: Harry Potter and the Cursed Child (Tony and Olivier Awards for Scenic Design), American Idiot, (Tony Award). Other Broadway, Off Broadway, and West End scenic design credits include Spring Awakening (Tony Nomination), Macbeth, The Outsiders, The Cher Show, Cyrano, Let the Right One In, and Burn This. Renovation and design of The Lyric Theatre with Brett Banakis. Opera: Rigoletto; La Traviata (Metropolitan Opera). Obie Award for Sustained Excellence. Director: Queen of the Night (Drama Desk for Best Unique Experience). SOCIAL! the social distance dance club conceived and co-directed with Steven Hoggett and David Byrne (Time Out's Best Event of 2021). Artist: Creator and artistic director of Theatre for One, a portable private performing arts space designed with LOT-EK Architects and a digital platform designed by OpenEndedGroup. Curator, KID A MNESIA, an upside-down digital/analogue universe created from original artwork and recordings by Radiohead. christinejonesworks.com
Aileen Sherry is based in Perth, Scotland. She was the head of the costume department at National Theatre of Scotland from 2009 to 2022. As well as costume design and making, she also designs textiles and her own range of clothing under the label Ayton clothing.
Theatre credits include Clockwork Canaries (Plymouth Theatre Royal); Look Back in Anger and The Vortex (The Gate, Dublin); Let the Right One In (NTS/U.S. tour/Abbey Theatre Dublin); Baby Daddy, Amedeé, What Shadows, The Government Inspector, Tartuffe, Khandan, and Anita and Me (Birmingham Repertory Theatre); Monster Raving Loony (The Drum); Anything That Gives Off Light, Dunsinane, Caledonia, Realism, and The Wonderful World of Dissocia (NTS); Bright Phoenix (Liverpool Everyman); Dancing at Lughnasa and Punk Rock (The Lyric, Belfast); Juvenalia and Tuesdays at Tescos (Assembly Rooms); Unreachable, Hope, The Pass, Narrative, Get Santa, Wig Out!, and Relocated (Royal Court); Hedda Gabler, King Lear, The House, and Major Barbara (The Abbey, Dublin); A Soldier in Every Son, Measure for Measure, Marat/Sade, God in Ruins, and Little Eagles (Royal Shakespeare Company); Uncle Vanya (Minerva, Chichester); The Lady from the Sea, The Comedy of Errors, and Three Sisters (Royal Exchange, Manchester); Scorches (Old Vic Tunnels); Fuente Ovejuna, Punishment Without Revenge, and Dr. Faustus (Madrid); and Jane Eyre and Someone Who'll Watch Over Me (Perth Theatre). Yavroyan's final completed work was on Anthony Neilson's play, The Prudes, at the Royal Court. He died in September 2018.
Work heard in San Francisco includes Harry Potter and the Cursed Child, The Encounter (Complicité), Barbershop Chronicles (National Theatre), and Black Watch (National Theatre of Scotland). Gareth is most known for his work in theatre but has also designed events and exhibitions, from the V&A's landmark David Bowie Is exhibition to being asked by Danny Boyle to design the sound effects for the opening ceremony of the 2012 Olympic Games. Awards include an Olivier Award, Tony Award, Drama Desk Award, and Outer Critics Circle Award for Harry Potter and the Cursed Child; a Special Tony Award, Drama Desk Award, Helpmann Award, and an Evening Standard Award for The Encounter (with co-designer Pete Malkin); an Olivier Award and Helpmann Award for Black Watch; an Olivier Awards for Waves; and an IRNE Award for Wild Swans.
Jeremy Chernick has worked on over 50 Broadway productions. Current and recent projects include Sweeney Todd, Hercules (Paper Mill Playhouse), Misty (The Shed), Beetlejuice, and Hadestown. Jeremy has worked with the Disney Theatrical Group creating effects for Frozen, Aladdin, Hunchback of Notre Dame, and Tarzan. In London's West End, Jeremy designed Harry Potter and the Cursed Child and Let the Right One In (National Theater of Scotland). Jeremy's work has been featured in prominent performing and visual arts institutions across the United States and the globe. In 2018, Jeremy was an Emmy Award honoree for his work on NBC's Jesus Christ Superstar Live. Jeremy serves as head designer for J&M Special Effects in Brooklyn. jmfx.net / jeremychernickdesigns.com
With Berkeley Rep: Dana H. Regional: David Henry Hwang's Soft Power (Center Theatre Group at The Ahmanson and The Curran). Broadway: Ain't No Mo', Dana H., Is This a Room, The Ferryman, Hedwig and the Angry Inch (rehearsal stage manager for Michael C. Hall and John Cameron Mitchell), Violet, Betrayal directed by Mike Nichols, Gore Vidal's The Best Man starring James Earl Jones and Angela Lansbury. Off-Broadway: Sarah Ruhl's Letters from Max, A Ritual (Signature); Ethan Lipton's Tumacho (Clubbed Thumb); Harry Clarke starring Billy Crudup (The Vineyard); For Peter Pan on Her 70th Birthday directed by Les Waters (Playwrights Horizons); Ethan Lipton's The Outer Space (The Public Theater); world premieres of american (tele)visions, Hadestown, Nat Turner in Jerusalem, and What's It All About? Bacharach Reimagined directed by Steven Hoggett (all at New York Theatre Workshop); Cape Disappointment, Buddy Cop 2, and Blood Play (all with The Debate Society).  
Julia Formanek is thrilled to return to Berkeley Rep, where she previously worked on Cambodian Rock Band, Goddess, and Culture Clash (Still) in America. Other stage management credits include Romeo y Juliet, House of Joy, Everybody (California Shakespeare Theater); Sleeping Beauty, The Magic Lamp (Presidio Theatre); Justice The Musical, The Wickhams: Christmas at Pemberley, Oslo (Marin Theatre Company).  
Broadway: The Lightning Thief, Charlie and the Chocolate Factory, Kinky Boots, The Last Ship, Violet, Doctor Zhivago. National tours: Falsettos, Kinky Boots. Pre-Broadway: An American in Paris. New York: A Man of No Importance, Assassins (Classic Stage Company), Tumacho, A Chorus Line (New York City Center), Avenue Q, A Taste of Things to Come, Little Miss Sunshine, Nobody Loves You, The Memory Show. Disney Cruise Line: Aladdin, The Little Mermaid, Seas the Adventure. Regional theatre: The Cape Playhouse, Bucks County Playhouse. Thanks to Shelley for bringing me along! Love to Derek and my family. Proud member of AEA.
Emma was one of the original stage managers for Let the Right One In. Theatre includes Burn, Orphans, The Panopticon, My Left/Right Foot, The Reason I Jump, Adam, The 306: Day, Last Dream on Earth, The James Plays, The Driver's Seat, Macbeth, Let the Right One In, Enquirer, An Appointment with the Wicker Man, Knives in Hens, Girl X, The House of Bernarda Alba, Dolls, The Bacchae, Wolves in the Walls, (National Theatre of Scotland); Total Immediate Collective Imminent Terrestrial Salvation (Royal Court & National Theatre of Scotland); Inadmissible Evidence (Donmar); All My Sons, Sunshine on Leith (Dundee Rep); How to Fix a Broken Wing, Ugly Duckling, The Book of Beasts, Something Wicked This Way Comes, Hansel and Gretel (Catherine Wheels Theatre Company); The Secret Garden, Black Beauty (Red Bridge Arts); If These Spasms Could Speak (Robert Softley Gale/The Arches); The Shape of Things (Starcatchers/Branar); Kind of Silence (Solar Bear). Opera includes Pop Up Opera (Scottish Opera).
Lisa Anne Porter was the co-head of voice and dialects for Harry Potter and the Cursed Child at the Curran Theatre. She was also the resident director for the final five months of its run. She has coached over 70 productions at Berkeley Rep, including Sanctuary City, Notes from the Field, Troublemaker, Let Me Down Easy, and Yellowjackets. As a professional actor, she has performed nationwide with numerous repertory companies and Shakespeare festivals. In the Bay Area, she has most recently been seen as Tracey in Sweat, Gruach in Dunsinane, Julia in Fefu and Her Friends, Suzanne in Eureka Day, and Erica in A Bright Half Life. As a teacher, she was the head of acting and, before that, the head of voice and dialects in the MFA program the American Conservatory Theater. She has an MFA in Acting from AC., a BA from Wesleyan University, and certification as a Linklater Voice Teacher.
Yasmine Lee is a movement-centered artist who has worked across concert dance, theatre, film, television, ceremonies, and music videos in over 40 countries. Select credits include Upcoming: Megalopolis (Francis Ford Coppola), Disco Show (Caesar's Palace); Now playing: Maggie, A Beautiful Noise, Harry Potter and the Cursed Child, Parable of the Sower Opera; Past: Made for Love (HBO Max), Social! with David Byrne; Katy Perry for SNL; Broadway: The Curious Incident of the Dog in the Night-Time; Once; Rent; The Crucible; Opening Ceremonies World Expo featuring Andra Day, Ellie Goulding, Angelique Kidjo, and Andrea Bocelli; Closing Ceremonies World Expo featuring Nora Jones, Lang Lang, Yo-Yo Ma, and Christina Aguilera; Opening Ceremonies XXII Winter Olympic Games; Issey Miyake at Louvre; Sweeney Todd; Wild Goose Dreams; Knives in Hens; Tender Napalm; Pearl; My Name's Not Indian Joe; AMICI Di Maria Di Felipe; Across the Universe (Sony Pictures); Dunham Technique Video (Smithsonian Institute).
Broadway: Associate credits include The River, Paradise Square, Wicked the Musical, South Pacific, Les Misérables, War Horse, The King and I, Thoroughly Modern Millie, My Fair Lady, Oslo, La Cage aux Folles, The Kite Runner. National tours include Phantom of the Opera, Fiddler on the Roof, South Pacific, Les Misérables, War Horse, and Wicked. International productions include Wicked, War Horse, The King and I, and Phantom of the Opera.
Lillis (they/them) is a special effects designer and technician for stage, film, and television. They have worked on numerous shows on and off Broadway. Recent credits include Misty at The Shed, Jane Anger at Shakespeare Theatre Company, and Macbeth on Broadway. They have also worked on TV shows such as SNL, The Tonight Show with Jimmy Fallon, and Elementary, and movies such as Can You Ever Forgive Me.
Jim Carnahan Casting has cast over 150 Broadway shows. Current Broadway: New York, New York; A Doll's House; A Beautiful Noise; Leopoldstadt; Funny Girl; Harry Potter, and Moulin Rouge!. Upcoming Broadway: Merrily We Roll Along, The Shark is Broken. Recent Broadway: Take Me Out; Almost Famous; Caroline, or Change; Lehman Trilogy. Recent London includes Lemonsx5 (Harold Pinter), Best of Enemies (Noël Coward), Eureka Day (Old Vic), Mad House (Ambassadors), The 47th (Old Vic). Off Broadway includes Merrily We Roll Along (NTYW), Little Shop of Horrors (Westside Theatre). Television/film: Ari Aster's Beau is Afraid.
Production Manager, National Theater of Scotland
Chris Hay
Senior Producer, National Theatre of Scotland
Callum Smith
Tank Specialist
Water Sculptures Ltd - William Elliot
Scuba & Diving Instructor
Brian Stanley, with special thanks to the Bamboo Reef Diving Team 
Assistant Director 
Katie Stevenson (Bret C. Harte Artistic Fellow)
Lighting Assistant 
Tiffany Hernandez Alberto (Lighting Fellow) 
Production Assistant
Emily Betts
Production Assistant & Special Effects Crew 
Calvin Friedman (Stage Management Fellow) 
Stage Supervisor
Gabriel Holman
Automation
Isaac Jacobs · James McGregor
Deck Crew
Milo Blue · Siobhán Slater · Zach Wziontka
Wardrobe Crew 
Caz Hiro · Eliza Oakley
Light Board Operator 
Kenneth Coté
A1
Angela Don
A2
Courtney Jean
COVID Safety Manager
Kathleen Parsons 
Scene Shop 
Isaac Jacobs · Carl Martin · Sean Miller · Maggie Wentworth · Zach Wziontka · Jessica Loney (Scenic Construction Fellow)
Scenic Art 
Neena Holzman · Maya Matthews · Tia Shank · Adeline Smith · Cayla Ray-Perry · Kenzie Bradley (Scenic Art Fellow)
Props 
Garner Takahashi Keene · Brittany Watkins · Kristina Fosmire (Properties Fellow)  
Costumes
Janet Conery · Nelly Flores · Milena Geary ·  Violet Clemmons (Costumes Fellow) 
Lighting
Amy Abad · Ash Brown · Brittany Cobb · Jack Grable · Chris Hartzell · Jacob Hill · Caleb Knopp · Riley Richardson · Taylor Rivers · Noah Rojas-Domke · C. Swan-Streepy · Kaitlyn Walker
Sound
C. Swan-Streepy
Assistant Production Manager 
Florence Gill (Production Management Fellow) 
Assistant Company Manager  
Emily Zhou (Company Management Fellow) 
U.S. immigration representation provided by McCown & Evans LLP, San Francisco, CA, mccownevans.com
Medical consultation for Berkeley Rep provided by Agi E. Ban DC, John Carrigg MD, Cindy J. Chang MD, Christina Corey MD, Neil Claveria PT, Patricia I. Commer DPT, Kathy Fang MD PhD, Steven Fugaro MD, Olivia Lang MD, Allen Ling PT, Christina S. Wilmer OD, and Katherine C. Yung, MD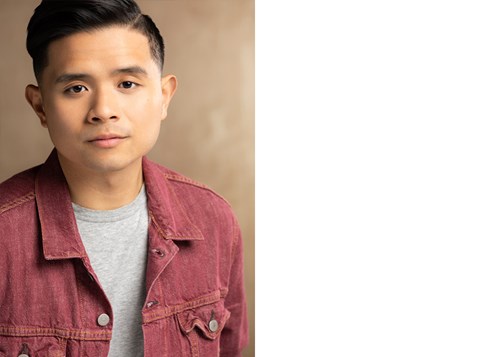 Jon Demegillo (he/him/his) is delighted to be back at Berkeley Rep. His past works includes B (U/S) in Sanctuary City (Berkeley Rep), Bobby in Yen (UNCSA), and Aaron in Blended Histories (PlayGround SF). Jon is a graduate of the University of North Carolina School of the Arts. Instagram: @jdemegillo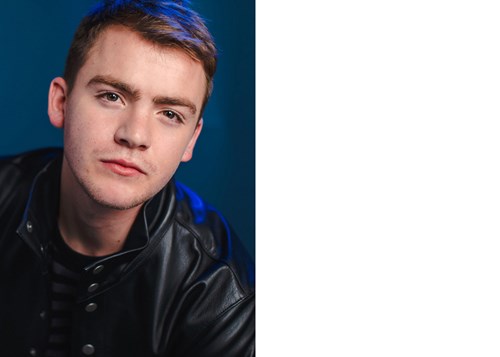 Broadway: The Ferryman, Torch Song, Marvin's Room. Theatre: Sing Street (Huntington Theatre Co.), Torch Song (2nd Stage), Yen (MCC), Mercury Fur (The New Group), Lord of the Flies (Denver Center). Select film credits include The Goldfinch, Paterno, The Late Shift, One Percent More Humid, Bully, Know Fear, I Can I Will I Did, Silo, Ex Disposer, Sylvan Esso's music video "Glow" and Aoife O'Donovan's music video "Beekeeper." Television: Chicago PD, Monsterland, Prodigal Son, FBI, Daredevil, Law & Order: SVU, The OA, Blue Bloods. Jack was the 2020 Best Actor Winner Chilliwack Intl. Film Fest, 2020 Best Actor Winner at the Movie Crush Film Fest, 2019 Best Actor Winner at the New Haven Film Fest, and  2015 Clive Barnes Foundation nominee for New Emerging Talent in Theatre. Instagram: @jackdifalco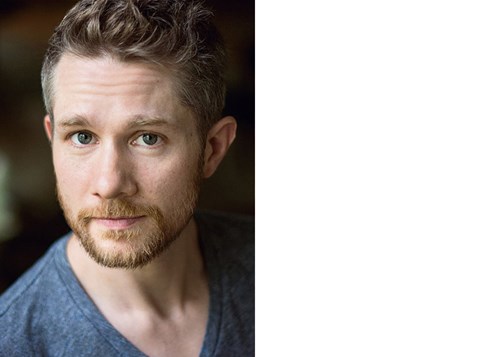 Erik Hellman is thrilled to be making his first appearance at Berkeley Rep. Erik is a Chicago-based actor whose recent credits include Captain Von Trapp in The Sound of Music at The Marriott; Lindiwe, Familiar, The Burn, and The Crucible at Steppenwolf; Othello; The Mousetrap; One Man, Two Guvnors; The Misanthrope; Proof; and The Mystery of Irma Vep at Court Theatre; Smart People and Marjorie Prime at Writer's Theatre; Georgiana and Kitty, Miss Bennet, and Lost in Yonkers at Northlight; Eastland at Lookingglass; and Luna Gale at the Goodman. He has received four Jeff Award nominations. Regional work includes shows at the Kirk Douglas Theatre in LA, Milwaukee Rep, Indiana Rep, The Geva, Syracuse Stage, and Shakespeare Santa Cruz. Film/TV work includes The Dark Knight, Walden, Chicago Fire, Chicago PD, The Good Fight, Mrs. America, Fargo, 61st Street, and the upcoming David Fincher film The Killer.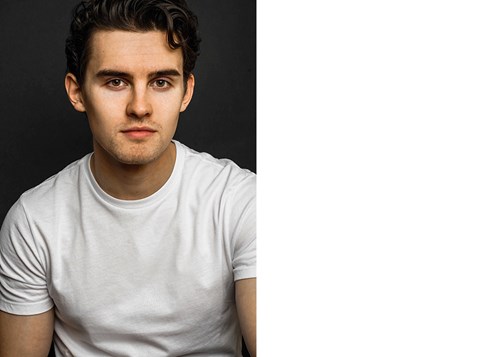 Michael Johnston is thrilled to join Berkeley Rep and company for his stage debut. He is best known for his role as Corey Bryant on MTV's hit series Teen Wolf, his starring role in the indie film Slash, which premiered at SXSW, and his voice-over work for numerous animated series, video games, and commercials. Other noteworthy credits include Supergirl (CW), S.W.A.T. (CBS), Endangered Species (Netflix), The In Between (NBC), and Pure Genius (CBS). A vocal tenor with an emphasis on singer-songwriter pop, Michael plays guitar and is an avid songwriter. Instagram @themichaeljohnston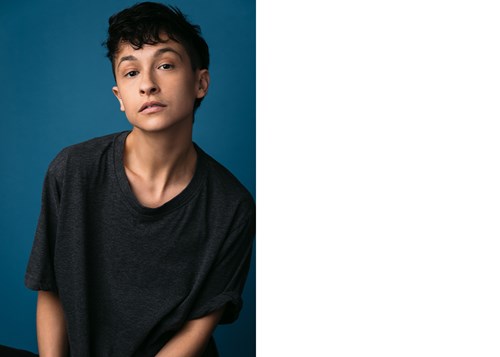 (They/them) Theatre: Sally Bowles in Cabaret and Abigail Williams in The Crucible (Hart House Theatre), Wendla in Spring Awakening (Lower Ossington Theatre), She in Dance of Torn Papers (Act VI), Themself in Love Between the Lines (HERstory Counts), Hera in Echo and Narcissus, Susan Atkins in Charlie: Son of Man, Van's Sister in Dog Sees God, and originating the role of Jaime in Context (Echo Productions). Film/TV: Beacon 23 (AMC), Dream Scenario (A24), Star Trek: Strange New Worlds (Paramount+), Shelved (CTV), Ivy (Netflix), The Umbrella Academy (Netflix), Luckiest Girl Alive (Netflix), Ghostwriter (Apple TV+), Topline (CBC Gem), World's Best (Disney+), Junction Row (Raven Banner), Forgive Us Our Trespasses (Netflix), See (Apple TV+), Avocado Toast (OUTtv), The Kings of Napa (OWN), Ezra (OUTtv), Out of My Mind (Disney+), American Gods (Starz), Mayday (Discovery), Private Eyes (ION), The D Cut (Kind TV), Copper (BBC). Training: The Randolph Academy for the Performing Arts, Toronto.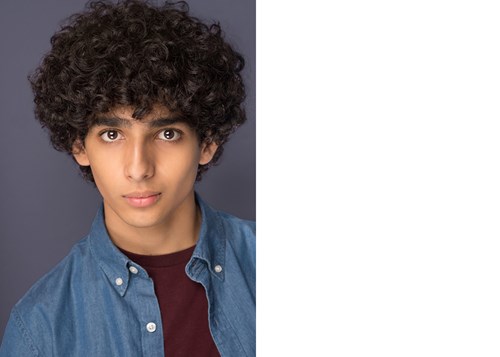 Diego Lucano and his beautiful hair have performed in various professional stage productions, such as School of Rock (Broadway), Trevor (Off Broadway and Disney+), and Sing Street (Huntington Theatre Co.), as well as on film in Marry Me (2022). He also created an animated short film, Marks, which went on to win numerous awards in multiple film festivals. IG: @diego_lucano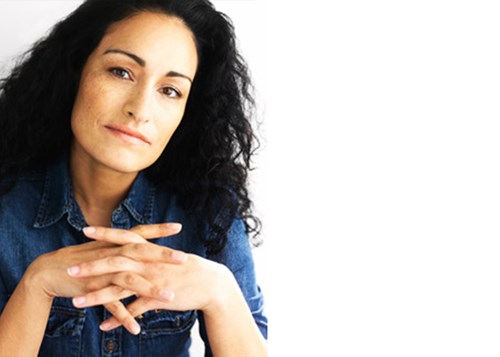 Berkeley Rep: Arabian Nights. Broadway: China Doll. Off Broadway: Intractable Woman (The Play Co.), The Clean House (Lincoln Center), The Fifth Column (The Mint), Hellhouse (St. Ann's Warehouse). Select regional: Failure: A Love Story (The Kirk Douglas), Five Mile Lake (South Coast Rep, world premiere), American Night (Yale Rep, The Goodman, Hartford Stage, Lookingglass, American Repertory Theater, Williamstown Theater Festival). TV/Film: Evil, Tulsa King, Blue Bloods, The Good Fight, The Village, Elementary, Seal Team, Bull, Madame Secretary, The Gaffigan Show, New Girl, The Mentalist, Legends, Scandal, The Good Wife, Sex & The City 2, The International, Wetware, Hollywood, Dr. Brinks & Dr. Brinks. Instagram @nicshal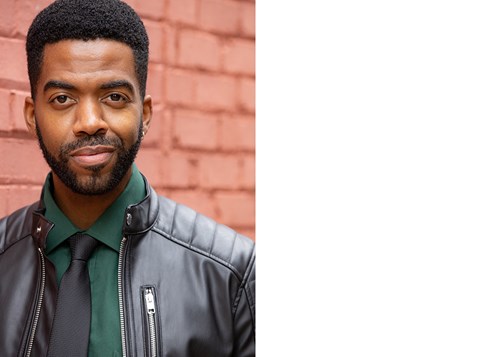 Julius Thomas III is an NAACP Theatre Award nominated actor from Gary, IN. Bay Area audiences will remember him as the title character in the smash hit musical Hamilton. Also, as one-half of the critically acclaimed entertainment team, The Kings of Soul & Swing. Julius has also appeared as the lead of the mega box office hit Motown: The Musical (both on Broadway and across the U.S.). He has over 10 Broadway/national touring credits under his belt. TV appearances include Law & Order, Modern Family, Odd Mom Out, The Capitol Fourth Celebration, and as everyone's favorite singing doctor, Dr. Julius on Sesame Street. He is a featured vocalist on many recordings, but is most proud of his original song of inspiration, "I Am Here," available on iTunes, with proceeds benefiting Broadway Cares, Equity Fights AIDS. Follow Julius' journey @juliusthomas3 and @kingsofsoulandswing on Instagram.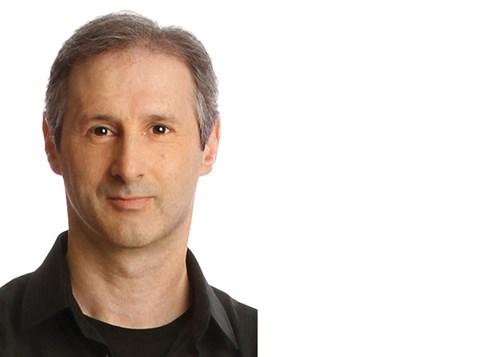 Broadway credits include Lemml in Indecent (Outer Critics Circle nomination), Larry David's Fish in the Dark, The Normal Heart (Drama Desk Award), Merchant of Venice (with Al Pacino), The Country Girl (directed by Mike Nichols), Julius Caesar (with Denzel Washington), and Odets' Awake & Sing (Drama Desk Award). Off-Broadway credits include Prayer for the French Republic (MTC), Anatomy of a Suicide (Atlantic Theater Company), Dance of Death (CSC), The Unbelieving (The Civilians), Bronx Bombers and Opus (Primary Stages), King Lear, Twelfth Night, and The Winter's Tale (The Public Theater), When the Rain Stops Falling (LCT), Mouth to Mouth (The New Group), Hamlet (TFANA). Film/TV credits include Steven Spielberg's Lincoln, Indignation, Mickey Blue Eyes, recurring roles on Godfather of Harlem, Manifest, Genius: Einstein, Perception, Covert Affairs, and The Practice, guest starring on The Good Doctor, The Blacklist, Curb Your Enthusiasm, The Good Wife, Elementary, all the Law & Order series, Gilmore Girls, and upcoming on Netflix's A Man in Full.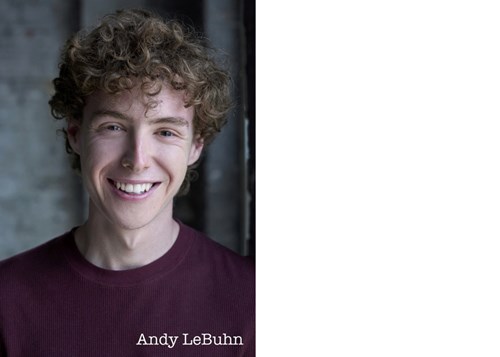 Andy LeBuhn is honored to be joining the cast of Let the Right One In. Other credits include The Resting Place (Magic Theatre), Assassins (Carnegie Mellon University), You on the Moors Now (Carnegie Mellon University), David Copperfield (College of Marin), and The Government Inspector (College of Marin). Proud graduate of Carnegie Mellon University. Follow me on Instagram @groovykidwolf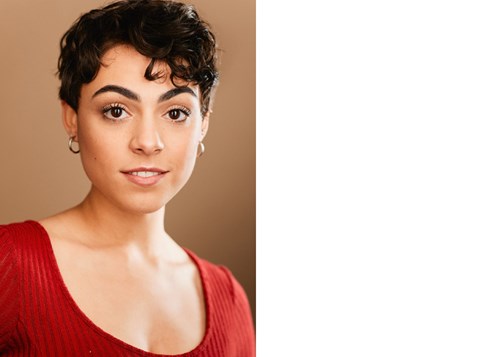 Gabby Policano (she/they) is an NYC-based actor/poet. They recently obtained her BFA in Acting/minor in English from Boston University, as well as a concentration in Musical Theatre. While there, she spent a semester training in Shakespeare and classical text at RADA. Past favorite roles include Claudio (Measure for Measure), Aumerle (Richard II), and Benvolio (Romeo and Juliet). Since graduating, she's performed at Theatre Row and is happy to announce she's made herself known in NYC as an up-and-coming spoken word poet. A three-time slam winner at the Nuyorican Poets Cafe, they have been featured as an off-Broadway poet several times. @gabbypolicano (main) @gjpwords (poetry) gabbypolicano.com
Photo by Emilio Madrid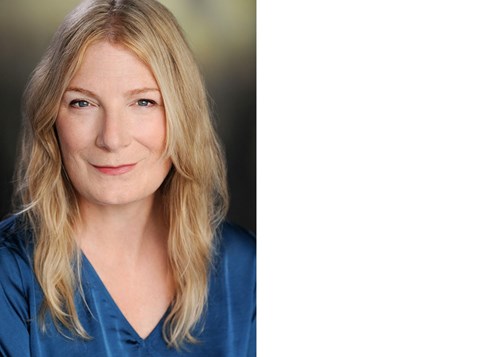 Lisa Anne Porter was the co-head of voice and dialects for Harry Potter and the Cursed Child at the Curran Theatre. She was also the resident director for the final five months of its run. She has coached over 70 productions at Berkeley Rep, including Sanctuary City, Notes from the Field, Troublemaker, Let Me Down Easy, and Yellowjackets. As a professional actor, she has performed nationwide with numerous repertory companies and Shakespeare festivals. In the Bay Area, she has most recently been seen as Tracey in Sweat, Gruach in Dunsinane, Julia in Fefu and Her Friends, Suzanne in Eureka Day, and Erica in A Bright Half Life. As a teacher, she was the head of acting and, before that, the head of voice and dialects in the MFA program the American Conservatory Theater. She has an MFA in Acting from AC., a BA from Wesleyan University, and certification as a Linklater Voice Teacher.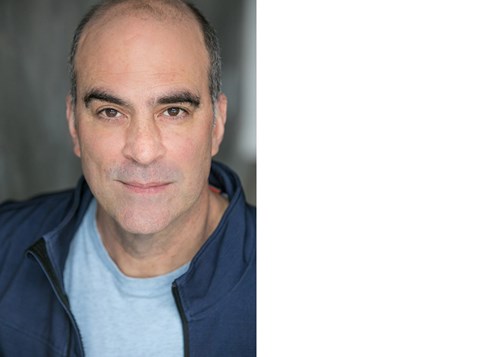 Lawrence is a resident artist with Golden Thread Productions where he has developed and debuted roles in many of their world premieres. He has also worked with numerous other theatre companies, including Magic Theatre, Crowded Fire, Aurora Theatre Company, San Jose Stage, Marin Theatre Company, Thick Description, Brava!, New Conservatory, Impact, and African American Shakespeare Company, to name a few.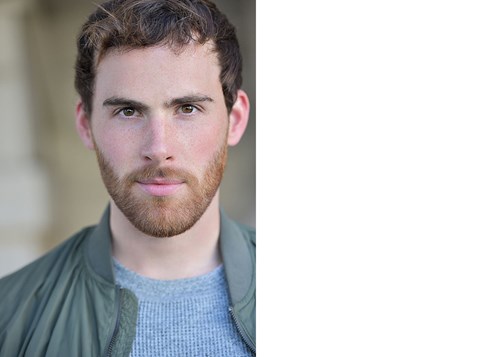 Johnny Rice is thrilled to make his Berkeley Rep debut. He is a recent graduate of the American Conservatory Theater where he earned his MFA. Special thanks to the LTROI creative team and his parents, Jim and Kate Rice.
The National Theatre of Scotland is dedicated to playing the great stages, arts centres, village halls, schools, and site-specific locations of Scotland, the UK, and internationally. As well as creating ground-breaking productions and working with the most talented theatre-makers, the National Theatre of Scotland produces significant community engagement projects, innovates digitally, and works constantly to develop new talent. Central to this is finding pioneering ways to reach current and new audiences and to encourage people's full participation in the Company's work. With no performance building of its own, the Company works with existing and new venues and companies to create and tour theatre of the highest quality. Founded in 2006, the Company, in its short life, has become a globally significant theatrical player, with an extensive repertoire of award-winning work. The National Theatre of Scotland is supported by the Scottish Government. nationaltheatrescotland.com  
Canadian-born Marla Rubin has produced Festen and The Mountaintop in the Off-West End, West End, and on Broadway, The Mountaintop winning the Olivier for Best New Play in 2010, and Festen The Evening Standard Awards (Best Director, Best Design), The Critics' Circle Award (Best Director), The Whatsonstage.com Theatregoers' Choice Award (Best New Play), and The Sydney Theatre Awards (Best Direction, Best Set Design, Best Costume Design). After becoming mesmerized by Let the Right One In in 2008, Rubin pursued the film and book rights and then approached John Tiffany and the National Theatre of Scotland to partner on the stage project. Rubin began her career in documentaries, working on award-winning pieces including the Simon Wiesenthal Centre's Museum of Tolerance (Academy Award to Museum) and Crimes of Violence (Emmy Award to Director). Rubin was one of the historic first group of women to graduate from Columbia University's undergraduate division, Columbia College, in 1985.
Bill Kenwright has produced over 300 productions in the West End and on Broadway. Also a dozen or so films including this year's Best Film at the British Independent Film Awards for Broken. He has received a Lifetime Achievement Award from both Variety Club and the Theatrical Management Association and a CBE. He is chairman, and fan, of Everton Football Club.
* Indicates a member of Actors' Equity Association, the Union of Professional Actors and Stage Managers in the United States.
Affiliations
The director and choreographer are members of the Society of Stage Directors and Choreographers, Inc., an independent national labor union. The Scenic, Costume, Lighting, and Sound Designers in LORT Theatres are represented by United Scenic Artists Local USA-829, IATSE.

Let the Right One In sponsors
Let the Right One In is made possible thanks to the generous support of
Season Sponsors
Stephen & Susan Chamberlin
Bruce Golden & Michelle Mercer
Frances Hellman & Warren Breslau
Wayne Jordan & Quinn Delaney
Gisele & Kenneth F. Miller
Jack & Betty Schafer
The Strauch Kulhanjian Family
Gail & Arne Wagner
Lead sponsor

Executive Sponsor
Melanie Maier
Sponsors
Melinda Haag & Chuck Fanning
Mechanics Bank Wealth Management
Ed Messerly & Sudha Pennathur
Steven & Linda Wolan
Associate Sponsors
David Hoffman & Joan Sarnat
Phyra McCandless & Angelos Kottas
Erin McCune
Steve is a retired real estate developer, and Susan a retired architect. Their main focus now is the Chamberlin Education Foundation, which focuses on K-12 education issues in the West Contra Costa Unified School District. Susan has been a season ticket holder for over 25 years.
Michelle and Bruce have been ardent supporters of Berkeley Rep since 1993, when they moved with two young children in tow to Berkeley. Their favorite evenings at Berkeley Rep were usually the discussion nights, where often friends would join them for an early dinner, an evening of great theatre, followed by a lively discussion with members of the cast. Over the past 30+ years, Michelle and Bruce have recognized Berkeley Rep's almost singular role in the Bay Area in promoting courageous new works and nurturing innovative, diverse playwrights. According to Michelle and Bruce, "There's never been a more vital time in our lives when the power of theatre to transform, compel, inspire, and energize has been more necessary."
Warren and Frances are avid watchers of live theatre, which includes Berkeley Rep and an annual pilgrimage (when COVID allows) to London's West End. Having loved Berkeley Rep for years, they are thrilled to sign on as 2021/22 season sponsors. They are very proud of the cutting edge, exceptional theatre that Berkeley Rep continuously produces. Frances' day job is as Professor of Physics at UC Berkeley and Warren is a Machinist and Welder at 5th Street Machine Arts.
Betty and Jack are proud to support Berkeley Rep. Jack is a sustaining advisor of the Theatre, having served on the board for many years, and is now on the board of San Francisco Opera. He is an emeritus board chair of the San Francisco Art Institute and the Oxbow School. In San Francisco, Betty is involved with Wise Aging, a program for adults addressing the challenges of growing older. She serves on several non-profit boards. They have three daughters and eight grandchildren.
Roger Strauch is chair of The Roda Group. He has served on Berkeley Rep's Board of Trustees for over twenty years, often as an executive member. Roger is an engineer, entrepreneur, venture capitalist, and philanthropist. He has helped build technology companies that have had public stock offerings or have been sold to global industry leaders. Currently, Roger focuses on the development of several enterprises whose products and services will mitigate the negative impact of industry on global climate change and human health. Roger serves on the boards of the Chart Industries (NYSE:GTLS); Mathematical Sciences Research Institute (MSRI); Northside Center in Harlem, NYC, a mental health service agency; and UC Berkeley's College of Engineering. He is the leader of the Mosse Art Restitution Project, a major international effort to restitute stolen art from his great step family during the Third Reich. Roger and his wife, Dr. Julie Kulhanjian, a retired pediatric infectious disease physician, have three adult children. Roger and Julie divide their time between Piedmont, CA and Martha's Vineyard.
Gail has been a Berkeley Rep trustee for 11 years and previously served as board president. She retired from Kaiser in San Leandro where she was a hematologist and oncologist. She is the founder of Tiba Foundation (tibafoundation.org), an organization investing in community healthcare in an underprivileged district of western Kenya, in partnership with Matibabu. Arne is a retired lawyer. In his retirement, he teaches and tutors high school math part-time, and serves as treasurer for Tiba Foundation. Gail and Arne have been attending the Theatre since they were students in 1972.
Bay Area Rapid Transit (BART) is the backbone of the Bay Area transit network serving five counties throughout the region. BART's all-electric trains make it one of the greenest and most energy-efficient transit systems in the world. We encourage our riders to visit bart.gov/welcomeback as the region continues to reopen as we safely welcome you back. To learn more about great destinations and events that are easy to get to on BART (like Berkeley Rep!), visit bart.gov/bartable. At BARTable, you can find discounts, enter sweepstakes offering fantastic prizes, and find unique and exciting things to do just a BART ride away. While you're there, be sure to sign up for BARTable This Week, a free, weekly email filled with the latest and greatest BARTable fun!
Peet's Coffee is proud to be the exclusive coffee of Berkeley Repertory Theatre and the namesake of Berkeley Rep's state-of-the-art Peet's Theatre. In 1966, Alfred Peet opened his first store on Vine and Walnut in Berkeley and Peet's has been committed to the community ever since. Supporting Berkeley Rep's high artistic standards and diverse programming is an extension of this mission. As the pioneer of the craft coffee movement in America, Peet's is dedicated to smallbatch roasting, superior quality beans, freshness, and a darker roasting style that produces a rich, flavorful cup. Peet's is locally roasted in the first LEED® Gold certified roaster in the nation.
The Bernard Osher Foundation, supporting higher education and the arts, was founded in 1977 by Bernard Osher, a respected businessman and community leader. The Foundation provides scholarship funding at colleges and universities across the nation, with emphasis on assisting reentry students. In addition, the Foundation supports a national network of lifelong learning institutes for seasoned adults on the campuses of 125 institutions of higher education. The Foundation also benefits programs in integrative health at ten universities in the United States as well as at the Karolinska Institute in Sweden. Finally, an array of performing arts organizations, museums, and select educational programs in the San Francisco Bay Area and the State of Maine receive Foundation grants. Barbro Osher, Honorary Consul General of Sweden in California, chairs the Foundation's Board of Directors.
Melanie Stoff Maier was born and raised in San Francisco. She earned a BS from the University of California, Berkeley and a teaching credential from San Francisco State University. She taught public grammar school in San Francisco from 1966 to 1968. In 1979 Melanie entered the University of California, Hastings College of the Law, earning her JD in 1981 and practiced law in San Francisco and Marin County before retiring to pursue writing poetry. Melanie was president of the board of the Marin Theatre Company from 2003 to 2005. She has been attending and has loved theatre all her life. Melanie's grandfather, who was involved in the Yiddish Theatre in San Francisco, abetted in her addiction to theatre from an early age.
Chuck spent most of his professional career in the legal services industries, having co-founded and subsequently sold a publishing business and a industry-leading global recruitment firm. In retirement, Chuck has served in leadership capacities on a number of nonprofit boards, most recently as board president of Berkeley Community Scholars. He also co-founded Berkeley Food Network, which currently provides nutritious food on a weekly basis to more than 8000 Berkeleyans. Chuck is a member of Berkeley Rep's Board of Trustees. Melinda is a lawyer specializing in white collar criminal defense as a partner at the Paul Weiss law firm. Melinda previously served as the United States Attorney for the Northern District of California, having been nominated by President Obama in 2010. She currently serves on the boards of the Boys & Girls Club of San Francisco and the Giffords Law Center to Prevent Gun Violence. Chuck and Melinda are longtime Berkeley Rep subscribers who believe passionately in the power of empathy and theatre's ability to generate it.
Among California's strongest, most resilient banks since 1905, Mechanics Bank is a trusted financial partner committed to helping consumers, businesses, and communities grow and prosper. We provide a highly personalized banking experience in support of consumer and business banking, commercial lending, cash management services, and comprehensive trust, investment, and wealth management services. Visit mechanicsbank.com to learn more.
Sudha is founder of an international jewelry and textile manufacturing company. Her unique designs are carried in high end stores and museums. She is a member of the Berkeley Rep's Board of Trustees and also serves on the board of SF Goodwill. Ed is a retired U.S. Government Senior Executive, having served under six Presidents. Both Sudha and Ed are passionate about supporting arts and educational institutions in our community.
Linda and Steven Wolan have been attending Berkeley Rep since its days on College Avenue. Steven is a retired trial attorney and Linda retired from a residential real estate career. They raised their family in Berkeley, and their daughter Jen and son Ben both live here with their families. Linda and Steven have been involved in the arts in the Bay Area and have been active in Berkeley Rep for many years. Steven currently is a trustee.
Berkeley Rep thanks its community of supporters who play a vital role in furthering our mission to create ambitious theatre that entertains and challenges its audiences, provides civic engagement, and inspires people to experience the world in new and surprising ways.
Artistic Director
Johanna Pfaelzer
Managing Director
Tom Parrish
ARTISTIC
Associate Artistic Director
David Mendizábal
Associate Casting Director & Artistic Associate
Karina Fox
Artists Under Commission
Todd Almond
Christina Anderson
Rafael Casal
Daveed Diggs
Dipika Guha
Richard Montoya
Nico Muhly
Lisa Peterson
Sarah Ruhl
Tori Sampson
Jack Thorne
Joe Waechter
GENERAL MANAGEMENT AND COMPANY MANAGEMENT
General Manager
Sara Danielsen
Company Manager
Peter Orkiszewski
PRODUCTION MANAGEMENT
Director of Production
Audrey Hoo
Associate Production Manager
Kali Grau
Company Manager
Peter Orkiszewski
STAGE OPERATIONS
Stage Supervisor
Julia Englehorn
Associate Stage Supervisor
Gabriel Holman
Head Stage Technician
James McGregor
PROPERTIES
Properties Supervisor
Jillian A. Green
Associate Properties Supervisor
Amelia Burke-Holt
Properties Artisan
Lisa Mei Ling Fong
SCENE SHOP
Co-Technical Directors
Jim Smith
Matt Rohner
Head Carpenter
Read Tuddenham
Scene Shop Supervisor
Patrick Keene
Draftsperson
Grant Vocks
Scenic Carpenters
Faye Joseph
August Lewallen
SCENIC ART
Charge Scenic Artist
Lisa Lázár
COSTUMES
Costume Director
Maggi Yule
Draper
Star Rabinowitz
Wardrobe Supervisor
Barbara Blair
Resident Design Associate
Kiara Montgomery
ELECTRICS
Lighting Supervisor
Frederick C. Geffken
Associate Lighting Supervisor
Sarina Renteria
Senior Production Electrician
Kenneth Coté
Production Electrician
Desiree Alcocer
SOUND AND VIDEO
Sound and Video Supervisor
Lane Elms
Associate Sound and Video Supervisor
Chase Nichter
Senior Sound Engineer
Angela Don
Sound Engineer
Akari Izumi
ADMINISTRATION
Finance Director
Jared Hammond
Associate Managing Director
Sunshine Deffner
Executive Assistant
Kate Horton
Associate Finance Director
Katie Riemann
Bookkeeper
Alanna McFall
Payroll Administrator
Jennifer Light
Director of Human Resources and Diversity
Modesta Tamayo
DEVELOPMENT
Director of Development
Ari Lipsky
Associate Director of Development
Laura Fichtenberg
Philanthropy Officer
Andrew Maguire
Individual Giving Manager
Marcela Chacón
Special Events Manager
Elaina Guyett
Institutional Grants Manager
Kelsey Scott
Interim Institutional Gifts Manager
Cassie Newman
MARKETING AND COMMUNICATIONS
Director of Marketing and Communications
Voleine Amilcar
Marketing Consultant
Colleen Flanigan
Public Relations Consultant
Kevin Kopjak
Communications and Digital Content Director
Karen McKevitt
Senior Graphic Designer
DC Scarpelli
Video and Multimedia Content Creator
Calvin Ngu
Marketing Associate
Beatriz Hernandez
OPERATIONS
Director of Operations
Amanda Williams-O'Steen
CRM Project Manager
Destiny Askin
Web and Database Specialist
Christina Cone
Facilities Director
Mark Morrisette
Facilities Manager
Adam Johnson
Building Engineers
Kevin Pan | Thomas Tran
Building Technician
Jesus Rodriguez
Facilities Assistants
Darrel De La Rosa | Theresa Drumgoole | Wendi Lau | Sophie Li
PATRON SERVICES
Front of House Director
Kelly Kelley
Patron Services Supervisors
Maddi Gjovik | Nina Gorham
Patron Experience Representatives
Emma Allen-Landwehr | Jessica Bates | Alicia Battle | Megan Bedig | Victoria Broach | Phoenyx Butts | Matthew Canter | Rachel Cole | Steven Cole | Julian Dion | Fillomena Franchina | Jasmine Guillot | Matthew Hayden | Latasha Hayes | Amir Heibl | Armando Herrera | Joelle Joyner-Wong | Caitlyn Lee | Jennifer Light | Leigh Nelson | Maura Oliverira | Angela Phung | Tuesday Ray | Anna Riggin | Alana Scott | Debra Selman | Sloane Sim | Isaiah Valencia | Anna Vorobyeva
Subscription Manager
Laurie Barnes
Box Office Manager
Julie Gotsch
Box Office Supervisor
Gianna Francesca Vescio
Box Office Agents
pan ellington | Mikee Loria | Alanna McFall | Cassidy Milano | Dom Refuerzo | Christy Spence
BERKELEY REP SCHOOL OF THEATRE
Director of the School of Theatre
Anthony Jackson
Associate Director
Dylan Russell
Director of Classes and Summer Programs
MaryBeth Cavanaugh
Curriculum and Educational Programs Manager
Si Mon' Emmett
Classes and Communications Administrator
Ashley Lim
Teaching Artists
Bobby August Jr. | L.M. Bogad | Diana Brown | Nicole Bruno | Catherine Castellanos | Rebecca Castelli | Kate Cherry | Iu-Hui Chua· Jiwon Chung | Robin Dolan | Lura Dolas | Jim Edgar | Bob Ernst | Deb Eubanks | Todd Fortier | Maria Frangos | Adrian Gebhart | Nancy Gold | Gary Graves | Marvin Greene | Ben Hartley | Ramon Higuera | William Thomas Hodgson | Katya Davida | Jennifer LeBlanc | Jasmine Lew | Dave Maier | Carolyn McCandlish | Annie Obermeyer | Brennan Pickman-Thoon | Lisa Porter | Hans Probst | Kenneth Ransom | Kimiya Shokri | Joyful Simpson | James Wagner | Tracy Ward | Farin Zahedi
2022/23 BERKELEY REP FELLOWSHIPS
Bret C. Harte Artistic Fellow
Katie Stevenson
Company Management Fellow
Emily Zhou
Costumes Fellow
Violet Clemons
Education Fellow
Elizabeth Woolford
Harry Weininger Sound Fellow
Ariana Cardoza
Lighting Fellow
Tiffany Hernandez Alberto
Marketing Fellow
Caroline Mae Woodson
Multimedia Content Fellow
Muriel Steinke
Peter F. Sloss Artistic Fellow
Maria Arreola
Production Management Fellow
Flo Gill
Properties Fellow
Kristina Fosmire
Scenic Art Fellow
Kenzie Bradley
Scenic Construction Fellow
Seraphim Blount
Stage Management Fellow
Calvin Friedman
President
Emily Shanks
Vice Presidents
Chuck Fanning
Bruce Golden
Sudha Pennathur
Treasurer
William T. Espey
Secretary
Scott Haber
Chair, Governance Committee
Anne Nemer Dhanda
Chair, Audit Committee
Steven C. Wolan
Board Members
Edward D. Baker
Susan Chamberlin
David Cox
Christopher Doane
Sandra Eggers
Kerry L. Francis
Steven Goldin
Jonathan C. Logan
Melanie Maier
Henning Mathew
Juan Oldham
Tom Parrish
Johanna Pfaelzer
Allan Smith
Sherry Smith
Gail Wagner
Brian Watt
Past Presidents
Helen C. Barber
A. George Battle
Carole B. Berg
Robert W. Burt
Shih-Tso Chen
Narsai M. David
Thalia Dorwick, PhD
Nicholas M. Graves
Richard F. Hoskins
Jean Knox
Robert M. Oliver
Stewart Owen
Marjorie Randolph
Harlan M. Richter
Richard A. Rubin
Edwin C. Shiver
Roger A. Strauch
Gail Wagner
Martin Zankel
Sustaining Advisors
Rena Bransten
Diana Cohen
Robin Edwards
William Falik
David Fleishhacker
Paul T. Friedman
Jill Fugaro
Karen Galatz
David Hoffman
Richard F. Hoskins
Dugan Lamoise
Sandra R. McCandless
Helen Meyer
Peter Pervere
Marjorie Randolph
Leonard X Rosenberg
Patricia Sakai
Jack Schafer
William Schaff
Richard M. Shapiro
Michael Steinberg
Roger A. Strauch
Jean Z. Strunsky
Michael S. Strunsky
Felicia Woytak
Martin Zankel
Founding Director
Michael W. Leibert
Producing Director, 1968–83
Photo by Kevin Berne/Berkeley Repertory Theatre
Noah Lamanna and Diego Lucano in Let the Right One In