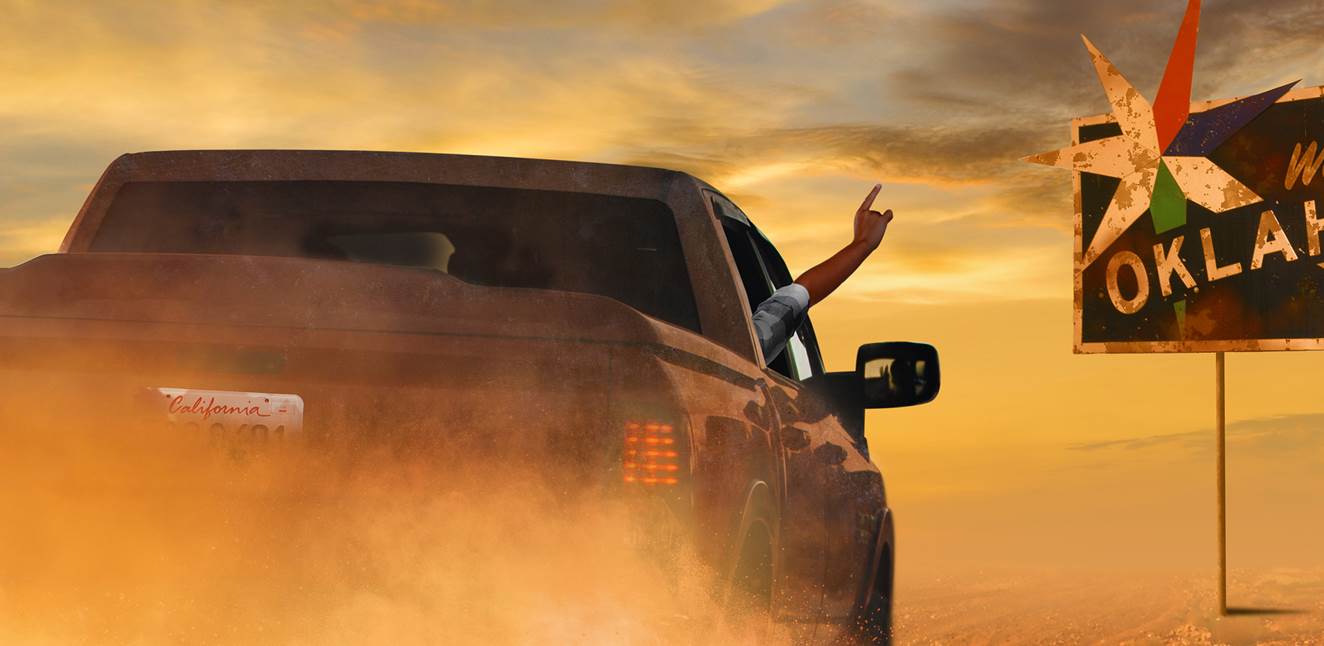 Mother Road
BY OCTAVIO SOLIS
DIRECTED BY DAVID MENDIZÁBAL
PEET'S THEATRE
JUN 14–JUL 21, 2024
SINGLE TICKETS ON SALE JAN 10
One of the most celebrated living writers of the Mexican-American experience, Octavio Solis pens a 21st-century tale inspired by John Steinbeck's The Grapes of Wrath. William Joad has no heir to bequeath the family farm to — until he learns about Martín Jodes, a young Mexican-American migrant worker descended from Steinbeck's protagonist Tom Joad. In a reversal of the Joads' mythic journey, William and Martín embark on a road trip from California's migrant farm camps back to Oklahoma, where they reckon with their brutal pasts and forge an unlikely bond. Along their journey on the Mother Road, they gather a chorus of travelers. Witness Solis' soaring poetry, gritty realism, and mythic scope as he captures the intersection of people, cultures, and migration in the American West.
How do I get priority access?
Right now, our subscribers have priority access to tickets in advance of the general public.
How do I get ticket alerts?
Want to be the first to get access to the single ticket on-sale on Jan 10? Join our email list, then click the "Shows & Special Events" checkbox to get a ticket alert.
Closed captioning

Closed captioning on your smartphone is available for the following performances: Jun 19 preview, Jun 26, and every matinee. See all closed captioning performances. Learn more about our accessibility programs.
Events and extras
Postshow discussions
Join us after the show on Jun 28, Jul 2, or Jul 11 for a postshow discussion, expertly guided by members of Berkeley Rep's artistic team.
Docent-led postshow discussions
Join your fellow audience members after all matinees for a thought-provoking postshow discussion led by our knowledgeable docents.
Health and safety
Masks are required for audiences in our theatre on all Sundays (matinees and evenings) and Tuesdays. Masks are encouraged but optional for performances from Wednesday through Saturday. Visit our health and safety page for updates on our requirements for audience members.