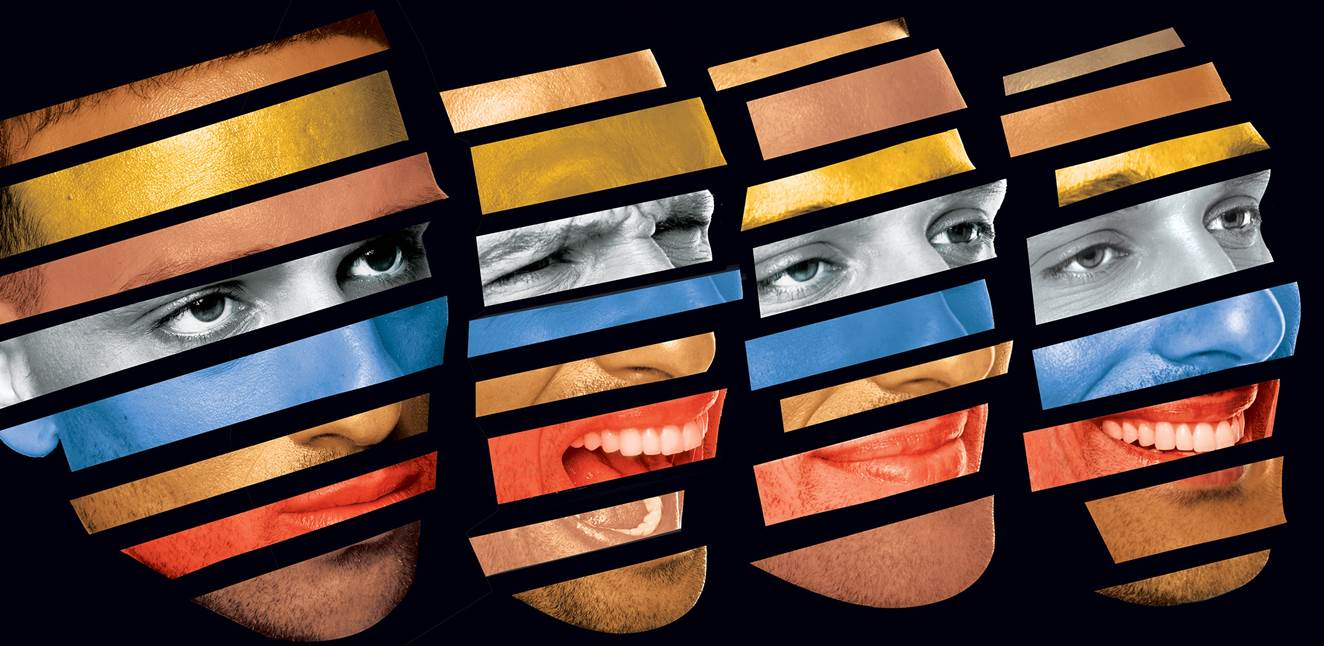 Out of Character
WRITTEN AND PERFORMED BY ARI'EL STACHEL
DIRECTED BY TONY TACCONE
WORLD PREMIERE
PEET'S THEATRE
Jun 23–Jul 30, 2023
Running time: approximately 80 min, no intermission
Out of Character contains strobing lights representing photo flashes during the opening scene.
Out of Character is a solo show about identity, anxiety, and what it means to belong in America. Through the embodiment of many diverse characters, Ari'el Stachel tells his story of reckoning with his mixed racial identities, and, within this context, uses strong language, including the "n" word, depicts discriminatory language, and describes and discusses anxiety and OCD.
A tour de force comedy about what it means to belong in America.
Before he won the Tony Award for Best Featured Actor in a Musical (The Band's Visit), Ari'el Stachel grew up in Berkeley, an Israeli American of Yemeni Jewish descent. Then came 9/11. Desperate to avoid taunts and threats at school, Ari hides his Middle Eastern background – setting off a years-long journey of trying on different identities, code switching, and navigating debilitating anxiety. Now a successful stage and screen actor, Ari comes home to Berkeley and joins with former artistic director Tony Taccone to tell his story in his new solo show. Out of Character explores the intersections of race, mental health, and survival in a way that's raw, authentic, and entertaining.
Out of Character was developed in The Ground Floor: Berkeley Rep's Center for the Creation and Development of New Work.
Astonishing! It is impossible to keep one's eyes off the charming, dynamic, often comedic Stachel.
He performs and imitates many diverse characters from his past, accompanied by perfectly executed accents, body language and facial mannerisms. And this is while Stachel shares his most personal limitations with the audience. And he sings beautifully and soulfully.
Emotionally raw…the honesty delivered here is refreshing.
Out of Character may be Ari'el Stachel's personal struggle, but one we can all relate.
Ari'el Stachel is everything you want on stage, especially in a solo show. He's charming, dynamic, kinetic and fabulously entertaining.
Stachel delivers!
It's a delight to see a sublime performer create his own opportunity and be his full-bore self on stage, in all his shames and triumphs.
Makes a convincing case for the slippery, conditional nature of Americanness (and any identity, really).
Stachel sings a few bars, and his voice is so beautiful. He structures a crescendo with such thoughtfulness, such warmth, such command of his instrument that you hear a whole story in a single note.
1–11 Tony Award winner Ari'el Stachel in the world premiere of his new solo show, Out of Character. (Photo by Kevin Berne/Berkeley Repertory Theatre)
Written and performed by Ari'el Stachel | Directed by Tony Taccone | Scenic Design by Afsoon Pajoufar | Costume Design by Maggi Yule | Lighting/Projections Design by Alexander V. Nichols | Sound Design and Dramaturgy by Madeleine Oldham
Key art photos of Ari'el Stachel by Ahron Foster