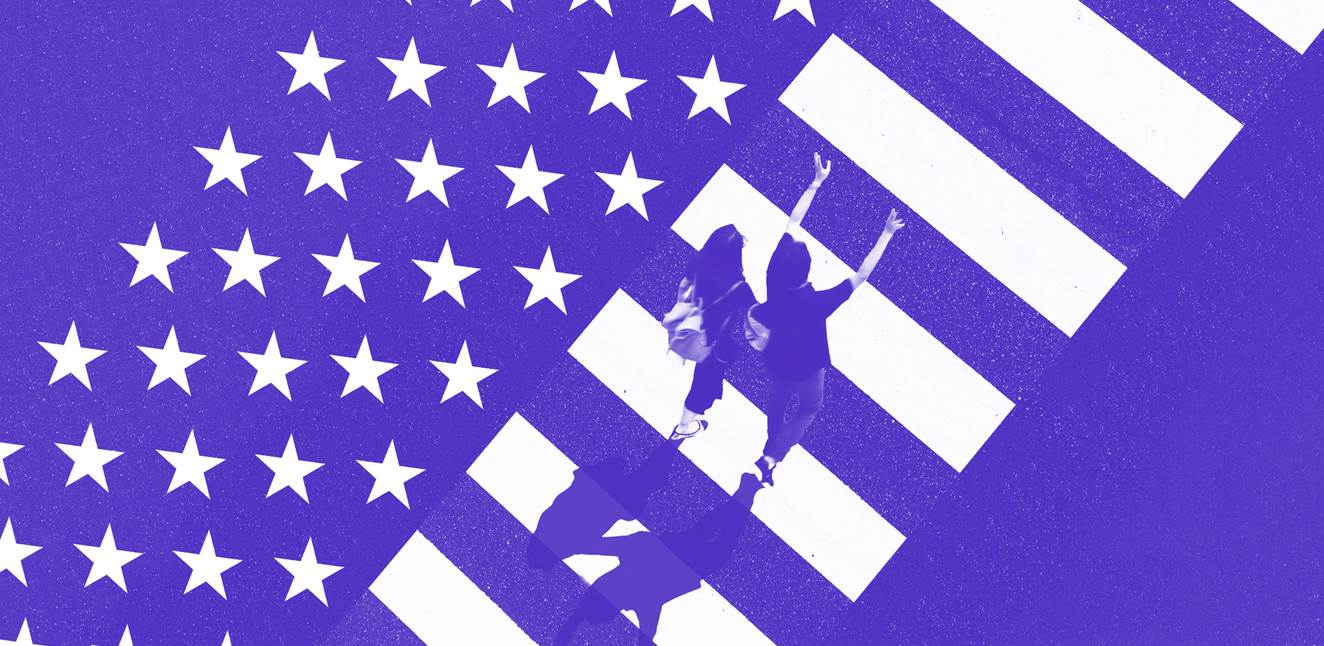 Sanctuary City digital program
Berkeley Repertory Theatre, in association with Arena Stage, presents
The West Coast premiere of
Sanctuary City
By Martyna Majok
Directed by David Mendizábal
July 8–August 14, 2022
Peet's Theatre
This show has no intermission.
We acknowledge that Berkeley Rep sits on the unceded ancestral lands of the Ohlone people.
Meet the Creative team | Meet the Company | Discover Sanctuary City
Home. Family. Love. Country.
These themes are always present in Martyna Majok's plays, but they feel particularly urgent right now. In times that are as confusing, as conflicted, as dangerous as these, the reality of home becomes all the more precious. To be able to choose where you live, and with whom, should be one of the core freedoms to which we are all entitled. We know this is not the case for a huge number of people, including the young folks at the center of Martyna's story, for a variety of reasons – from an individual's country of origin or their politics, to their financial status, religious practices, or sexual identity, among others.
What Martyna brings to light, with her inimitable gift for making the political personal, is the injustice that B and G and their families face, as well as the depth of the sacrifice these two teenagers are willing to make for each other. She and director David Mendizábal's theatrical craft make this story both intimate and epic, grounded in the specific reality of these two DREAMers – with all their longing for the normalcy of adolescence (whatever that might be!) from homework to prom – and the shattered world which they must try to make home.
I am so proud, with this production, to welcome these artists to Berkeley Rep. While Martyna has been here before as part of our Ground Floor Summer Residency Lab, David and the cast and design team are brand new to Berkeley Rep. It is a privilege to welcome them, and the stories they hold, into our theatre, our shared home.
Thank you for being with us.
Warmly,
Johanna Pfaelzer
How lucky we are to have Martyna Majok and her perfectly attuned Sanctuary City to help us make some sense of the personal in a national discussion that is raging around us. It is so easy, in this world of hyperbole and seemingly constant mass hysteria, to lose sight of the deeply human impacts of our national policies. We make national decisions based on what we perceive to be national threats or opportunities. And stories, big and small stories, are the tools we have to offer that help the universal become personal. With stories, we illustrate the impacts and the meanings of bigger forces. We crystallize the human within the bureaucratic.
What Martyna and director David Mendizábal have given us with this story is not only the opportunity to follow and observe the tensions inherent to an undocumented life, but also a chance to live in that world of young, raw emotions. In some sense, they have given us an old American story that is also quite distinctly fresh and new. This is a story that each generation writes anew.
Susie Medak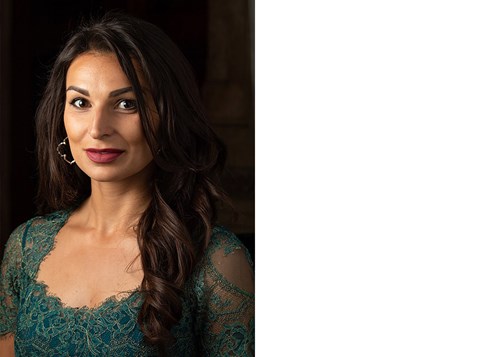 Martyna Majok was born in Bytom, Poland and raised in Jersey and Chicago. She was awarded the 2018 Pulitzer Prize for Drama for her play,
Cost of Living
. Other plays include
Sanctuary City
,
Queens
, and
Ironbound
, which have been produced across American and international stages. Awards include the Academy of Arts and Letters' Benjamin Hadley Danks Award for Exceptional Playwriting; the Hull-Warriner Award; the Lucille Lortel Award for Outstanding New Play; the Greenfield Prize, as the first female recipient in drama; the Champions of Change Award from the NYC Mayor's Office; the Francesca Primus Prize; two Jane Chambers Playwriting Awards; the Lanford Wilson Prize; the Lilly Award's Stacey Mindich Prize; Helen Merrill Emerging Playwright Award; Charles MacArthur Award for Outstanding Original New Play from the Helen Hayes Awards; Jean Kennedy Smith Playwriting Award; ANPF Women's Invitational Prize; David Calicchio Prize; Global Age Project Prize; NYTW 2050 Fellowship; NNPN Smith Prize for Political Playwriting; and Merage Foundation Fellowship for The American Dream. Martyna studied at Yale School of Drama, Juilliard, University of Chicago, and Jersey public schools. She was a 2012-2013 NNPN playwright-in-residence, the 2015-2016 PoNY Fellow at the Lark Play Development Center, and a 2018-2019 Hodder Fellow at Princeton University. Martyna is currently writing a musical adaptation of
The Great Gatsby
, with music by Florence Welch and Thomas Bartlett, and developing TV and film for HBO, Plan B, and Pastel. (she/her)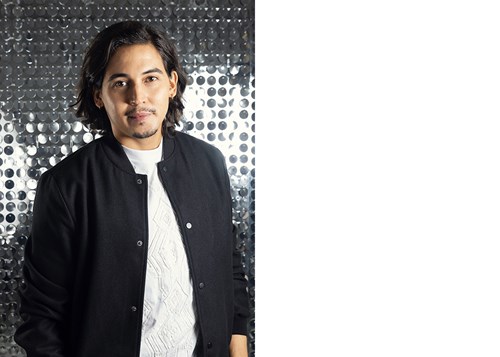 David Mendizábal (director) is a NYC-based director, designer, one of the producing artistic leaders of the Obie Award-winning The Movement Theatre Company, and associate artistic director of The Sol Project. Select directing credits include Notes on Killing Seven Oversight, Management, and Economic Stability Board Members (Soho Rep/Sol Project, director and costume designer), This Bitter Earth (TheatreWorks Hartford), Don't Eat the Mangos (Magic Theatre/Sundance), On the Grounds of Belonging (Long Wharf), the bandaged place (NYSAF), Then They Forgot About the Rest (INTAR), And She Would Stand Like This (with choreographer Kia LaBeija), and Look Upon Our Lowliness (The Movement), and Tell Hector I Miss Him (Atlantic). David is a 2021 Princess Grace Award Honoraria Recipient in Theater. They were part of the inaugural Soho Rep Project Number One Residency, where they created and directed the short film, eat me! Alumnus of Ars Nova Vision Residency and Maker's Lab, Drama League Directors Project, Labyrinth Intensive Ensemble, artEquity, NALAC, and Lincoln Center Theater Directors Lab. David was a participant in the TCG Leadership U: One-on-One program, where they were the artistic associate at Atlantic Theater Company. BFA from NYU/Tisch @ Playwrights Horizons Theatre School. IG: @its_daveed davidmendizabal.com (they/he)
Photo by Brandon Nick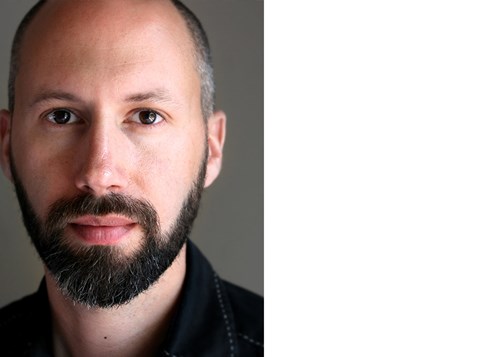 David Israel Reynoso is an internationally renowned scenic, costume, and exhibit designer, as well as the Obie Award-winning costume designer of Punchdrunk's Sleep No More (Boston, New York, and Shanghai). His celebrated theatrical designs have been featured at The Finnish National Ballet, La Jolla Playhouse, The Old Globe, American Conservatory Theater, Portland Center Stage, American Repertory Theater, Arena Stage, Seattle Repertory Theatre, among many others. He is the founder of OPTIKA MODERNA and the creator of Portaleza (2020), Las Quinceañeras (2019), and Waking La Llorona (2017). Reynoso's scope of work extends beyond theatre/film to include designs for globally recognized theme parks as well as companies such as Meow Wolf and The San Diego Museum of Us. Reynoso is the recipient of the Creative Catalyst Grant of the San Diego Foundation, an Elliot Norton Award, and multiple Craig Noel, IRNE, and BroadwayWorld award nominations. More at davidreynoso.com.
Cha See is from Manila, Philippines based in Brooklyn, New York. She is grateful and excited to be here at Berkeley Rep. Off Broadway shows includes soft (MCC Theater), Exception to the Rule (Roundabout), The Fever (Audible Theater), one in two (Signature Theatre), What To Send Up When It Goes Down (The Movement), The Alchemist (Red Bull Theater). Upcoming: On That Day in Amsterdam (Primary Stages), Dom Juan (Bard Center). Training: MFA NYU Tisch. Nominated for and Audelco Award. For more seelightingdesign.com  @seethruuu any pronoun
Fan Zhang is a sound designer and composer based in New York. Her recent design and original music credits include At the Wedding (Lincoln Center Theatre), Snow in Midsummer (Classic Stage), A Kid Like Rishi (Origin Theatre), The Golden Age (59E59), Paris (Atlantic Theater), Our Dear Dead Drug Lord (Second Stage & WP), Pumpgirl (Irish Rep), Suicide Forest (Ma-Yi & ART), Molly Sweeney (Theatre Row), Round Table (59E59), Behind the Sheet (Ensemble Studio), The Trail of the Catonsville Nine (Transport Group), Scissoring (INTAR), Three Girls Never Learnt the Way Home (Cherry Lane), Tania in the Gateway Van (The Flea). Selected regional: The Great Leap (Portland Center Stage), White Noise and Pipeline (Studio Theatre, D.C.), Seven Guitars (Yale Rep), Redeem (Cincinnati Ballet), Revolutionist (Pittsburgh City Theatre), Red Maple (Capital Rep). Training: MFA, Yale School of Drama. fanzhangsound.com
Cara Hinh (she/they) is an NYC-based queer, fat, mixed Viet theatre director and educator originally from Indiana. As the daughter of a Vietnamese refugee and a southern Appalachian, she is drawn to work that is about and explores the diaspora. They rejoice in work that speaks to the complicated and messy intersectionalities of holding a multiplicity of cultures and identities. They are a proud member of the Roundabout Directors Group. Prior, Cara was a 2021-22 Drama League Hangar Fellow, a Directing Apprentice at Actors Theatre of Louisville, SDC Observer on Hadestown with Rachel Chavkin and a Learning Fellow at Baltimore Center Stage. carahinh.com
As one third of the Artios Award-winning Calleri Jensen Davis (with James Calleri and Paul Davis), Erica's theatre casting credits include shows for Actors Theatre of Louisville, Classic Stage Company, Rattlestick Theater, City Theater, McCarter Theatre, People's Light and Theatre, Hartford Stage, La Jolla Playhouse, Hudson Valley Shakespeare Festival, and The Flea Theater. Broadway credits include Thoughts of a Colored Man, For Colored Girls… (2022), Fool for Love, Hughie, A Raisin in the Sun, Of Mice and Men, and Hedwig and the Angry Inch. TV credits include Queens, Love Life, Dickinson, Lipstick Jungle, and The Path.
Elisa Guthertz has been a stage manager in the San Francisco Bay Area for 30 years. She has worked on many shows for Berkeley Rep including Big Love, The Mystery of Irma Vep, Collected Stories, Rhinoceros, Cloud Tectonics, and Suddenly Last Summer. Most recently she stage managed Fefu and Her Friends at American Conservatory Theater. Some of her other ACT credits include Toni Stone, Testmatch, Rhinoceros, Seascape, Sweat, and Hamlet. Other credits: Georgiana and Kitty Christmas at Pemberley and Failure: A Love Story at Marin Theatre Company; Big Love at Long Wharf Theatre, Goodman Theater and Brooklyn Academy of Music; A Thousand Splendid Suns at ACT, The Old Globe, and Theatre Calgary; The Vagina Monologues with Eve Ensler at Alcazar Theatre; The Good Body with Eve Ensler at the Booth Theater on Broadway.
Christina Hogan (she/her) returns to Berkeley Rep after working on It Can't Happen Here. Her other theatre credits include Fefu and Her Friends, Gloria, Top Girls, Edward Albee's Seascape, Men on Boats, Hamlet, Monstress, and Love and Information (American Conservatory Theater); Georgiana and Kitty, Pass Over, and Skeleton Crew (Marin Theatre Company); In Old Age, The Baltimore Waltz, runboyrun, and And I and Silence (Magic Theatre); and Ripped (Z Space). Hogan has a BA in theatre arts from Saint Mary's College of California.
Intimacy Coordinator
Maya Herbsman
Vocal Coach
Lisa Anne Porter
Assistant Directors
Des'ree Brown (Bret C. Harte Artistic Fellow)
Abigail Holland (Peter F. Sloss Artistic Fellow)
Assistant Lighting Designer
Kiahana Toomer (Electrics Fellow)
Assistant Sound Designer
Akari Izumi (Harry Weininger Sound Fellow)
Rehearsal Production Assistant
Olivia McQuerry (Stage Management Fellow)
Costume Assistant
Rachel Mandelstam (Costume Fellow)
Light Board Operator
Richard Fong
Wardrobe Crew
Eliza Oakley
Scene Shop
J Joseph · August Lewallen · Carl Martin · Sean Miller · Thomas Nguyen · Sam Schwemberger · Tyler Smith · Zach Wziontka · Maggie Wentworth (Scenic Construction Fellow)
Scenic Art
Jimmy Nguyen (Scenic Art Fellow)

Props
Kate Fitt · Garner Takahashi Keene · Sofie Miller · Brittany Watkins · Robin Maegawa-Goeser (Properties Fellow)
Electrics
Maya Bailey · Nikola Capp · Travis Clark · Richard Fong · Michael Kessel · Charlie Mejia · Caitlin Steinmann
Sound
Camille Rassweiler · C. Swan-Streepy
Stage Ops
Anthony Martin · Alaiya Morgane
Assistant Production Manager
Emily Betts (Production Management Fellow)
Assistant Company Manager
Naomi Schiller (Company Management Fellow)
Education Programming Support
Elijah Punzal (Education Fellow)
COVID Safety Officer
Kathleen Parsons
Medical consultation for Berkeley Rep provided by Agi E. Ban DC, John Carrigg MD, Cindy J. Chang MD, Christina Corey MD, Neil Claveria PT, Patricia I. Commer DPT, Brenton Dowdy DPT, Kathy Fang MD PhD, Steven Fugaro MD, Whitney R. Johnson DDS, Olivia Lang MD, Allen Ling PT, and Christina S. Wilmer OD.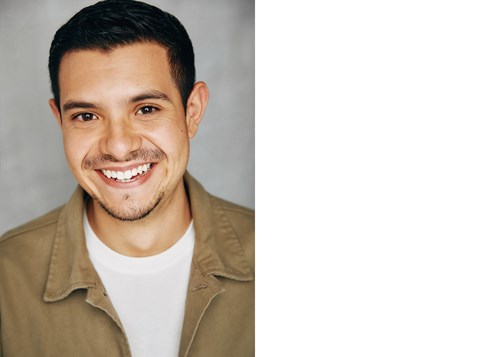 Hernán Angulo is thrilled to be making his Berkeley Rep debut! His most recent credits include Alexander in The Pliant Girls (American Conservatory Theater), Posthumous in Cymbeline (American Conservatory Theater's Out Loud Series), and Raul in In Love and Warcraft (American Conservatory Theater and Perseverance Theatre). Hernán has a BA in Theater and Performance Studies from UC Berkeley and he is a recent grad from American Conservatory Theater's MFA program. he/him/él @hernanc.a hernanangulo.com
Photo by Ted Ely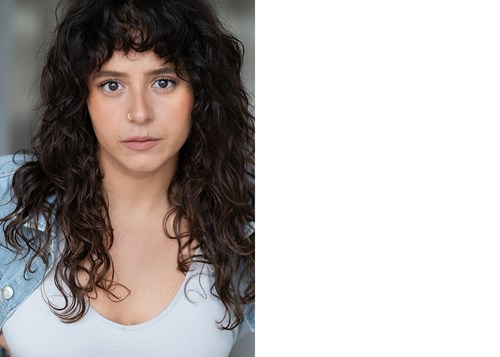 María Victoria Martínez is an actor, theatremaker, and audiobook narrator based in San Juan, Puerto Rico and New York City. Her work includes Middletown (American Repertory Theater), James and the Giant Peach (American Repertory Theater), Christmas at the Ivanov's (Moscow Art Theatre, Russia), After Burn (FRINGE Festival), In the Time of the Butterflies (Spanish Repertory Theater/Repertorio Español), and Agua, Vida y Tierra (What Will The Neighbors Say?). Her film credits include the TV romcom Harmony in Paradise, and the indie film Here Comes the Blackout, alongside Alice Kremelberg. María loves wearing many hats in the theatre and has also worked as assistant director in the SoHo Rep's production Notes on Killing Seven Oversight, Management, and Economic Stability Board Members. She obtained her BA at the University of Puerto Rico, Río Piedras campus, and her master's degree from the American Repertory Theater Institute for Advanced Theater Training at Harvard University, where she spent a semester training at the Moscow Art Theatre in Russia. Born and raised in Santurce, Puerto Rico, María infuses her work with her love and passion for the Island. @mashainthetropics (She/her/ella)
Photo by George Arnaldo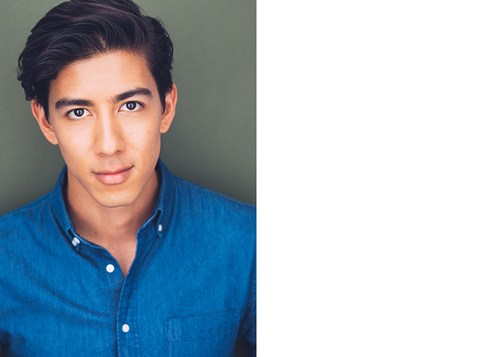 Kim Fischer is an actor from Oakland, California based in Brooklyn, NY. Berkeley Rep debut! NY theatre: Make Believe (Second Stage, dir. Michael Greif), Then She Fell (Third Rail Projects), and Fuerza Bruta (Daryl Roth Theatre). Regional theatre: Frankenstein (Dallas Theater Center), Chill (Merrimack Rep), Macbeth (Denver Center), How We Got On (Cleveland Playhouse). TV: WeCrashed (Apple), The Good Fight (Paramount), Mrs. Fletcher (HBO), Jessica Jones (Netflix), The Get Down (Netflix), Royal Pains (USA). Film includes Misprint, The Club, and I Can I Will I Did. He is an alumnus of the Actors Theatre of Louisville Acting Apprentice program and the ABC Diversity Showcase. BFA: NYU @mrkimfischer (he/him)
Photo by Amanda Pinto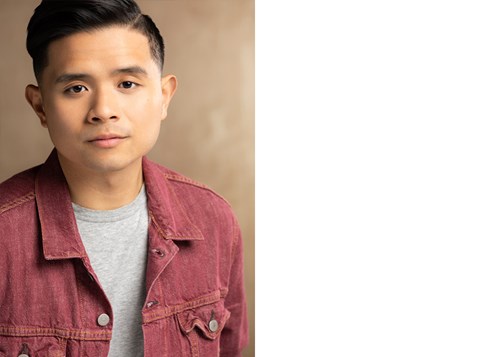 Jon Demegillo (he/him/his) is delighted to be making his Berkeley Rep debut. His past works include Bobby in
Yen
by Anna Jordan (UNCSA's Keys to the Kingdom), Bakunawa Dakila in
Mooneater
(PlayGround SF's Young Playwright's Project), Odysseus in
The Odyssey
(UNCSA), and Aaron in
Blended Histories
(PlayGround SF's Best of PlayGround Festival). He graduated from the University of North Carolina School of the Arts: School of Drama with a BFA in Acting. @jdemegillo
jondemegillo.com
Photo by Richard Shiu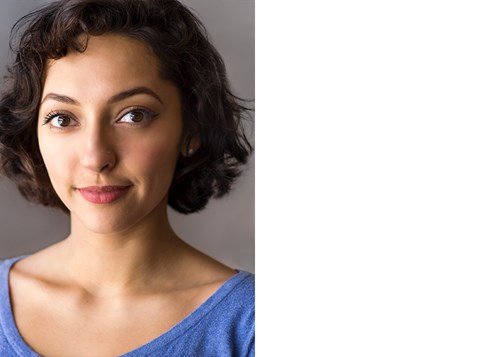 Gianna DiGregorio Rivera is a Bay Area-born actor and musician. She was most recently seen as Juliet in
Romeo y Juliet
(California Shakespeare Theater). Other work includes
Quixote Nuevo
tour (Hartford Stage, Huntington Theatre Company, and Alley Theatre),
The Importance of Being Earnest
(Aurora Theatre Company),
Arcadia
(Shotgun Players), and
Zoot Suit
(UC Santa Cruz Mainstage). She received her BA in Theater Arts from the University of California, Santa Cruz, and is currently pursuing a master's degree in Sexuality Studies at San Francisco State University, where she is examining the intersections of sexuality, race, and gender in intimacy choreography. (she/they)
Photo by Deepika Shrestha Ross 


James Aaron Oh is excited to be returning to Berkeley Rep with Sanctuary City! He was last at Berkeley Rep as an understudy for The Great Wave. Recent credits include Manford in The Great Leap (San Jose Stage Company) and Erik in PrEP Play, Or Blue Parachute (New Conservatory Theatre Center). BA University of California, Berkeley. jamesaaronoh.com, IG: @jamesaaronoh
A conversation with David Mendizábal
By Des'ree Brown
Edited by Katie Craddock
Before diving into their second day of table work, director David Mendizábal huddled up with Bret C. Harte Artistic Fellow and Assistant Director Des'ree Brown in the cozy library beside our rehearsal halls. They chatted about best friendship, bold theatrical forms, and the urgent contemporary resonances of this piece set in our recent past.
What originally drew you to Sanctuary City?
I first read the play when I was working at a theatre in New York and the script came across my desk, and I think the title alone captured me. My dad is an immigrant from Ecuador, and he is sort of the American Dream story. He came to New York when he was 15, was a New York City cab driver, went to law school at Harvard, and is now an immigration attorney. Growing up, I remember my dad telling me stories of his clients; so many of them were seeking asylum, and looking for a better life. I grew up really understanding storytelling through the narrative of immigrants and their personal lives, so reading the title Sanctuary City, immediately I was like, "I'm so excited."
Then when I read the play, I was really struck by it. Martyna [Majok, playwright] is an incredible writer; she's able to capture something that is so raw, politically and socially, through the lens of a relationship. That to me is the most thrilling kind of theatre — it's not a didactic soapbox, it's not telling you what to think, but it's really letting you into the lives of people. People that you can recognize, that you know, that are your neighbors, that are your friends, that might be you yourself. Theatre that helps us understand the ways in which policy, politics, and the social world we live in directly affect people.
These two young kids are just trying to grow up and go to prom — to navigate the already hellish landscape that is high school. Then on top of that, they're doing it in a world that doesn't want to see them thrive, simply because of their nationality and their immigration status. The play personalizes these issues; you don't get to separate them and say, "Well, that's not me," or "That's not something I deal with." When I read the play, I saw myself, I saw my friends, I saw my family. I saw the stories of my father's clients that I grew up listening to. I thought: I have to do this play. I love this play.
What's exciting to you about bringing this story to Berkeley and the Bay Area?
One of the gifts of this play is that while it is set specifically in Newark, New Jersey, there's also a universal sensibility. It's grounded in specific details, but also feels like this could be, and is, everywhere, any city in this country — and in this world where people are seeking sanctuary, whether that is political or emotional or familial. When talking with Johanna [Pfaelzer, Artistic Director] about the play, it was exciting to think about how it would resonate with the communities in the Bay Area, a place with such a diverse population of narratives, of stories, of cultures.
Especially now, I think post-...well, we're not "post-pandemic;" we're still deeply in it…but in the wake of a shutdown and a lot of political upheaval and revolution that is ongoing, and the growing xenophobia we've experienced over the last two decades (and throughout this country's history) — and after we've all experienced so much distance and isolation and longing to connect — I'm excited to tell a story about two people seeking connection, seeking home, seeking family, seeking belonging. I hope we can all relate to that.
I'm catching you the morning after your very first day of rehearsal. At this moment, what are you really interested in diving into and investigating for yourself? What questions are alive for you right now?
As a director, the kind of work that I'm excited by answers the question "Why theatre?" We've spent the last two years mostly without theatre, and we all...or I'll speak for myself: I turned to Netflix and Hulu and every other "Plus."
Too many Pluses.
So many Pluses. We got to see stories told through a cinematic lens, through a television lens. That has made me even more curious about that question: "Why theatre?" This play is so inherently theatrical. The structure of the narrative, the way in which Martyna writes, the explosiveness of the dialogue, the structural repetition, the cycles, the loops — it is a director's playing field.
One of the things that's so thrilling about the play is that everybody is right. Nobody's wrong, and that makes for a thrilling conflict. You might be looking for a villain, for someone to blame, for the character who's a "bad person." But no one is. These are people struggling with real issues. How do we find understanding? And how, through listening, can we really understand each of these characters' deep human needs and deep human flaws?
I'm so excited about finding a physical vocabulary for how the play moves, that supports the language. It moves fast, and there's a built-in rhythm and pattern to the language. It is inherently theatrical, so I think for me, I'm leading with the question: How do we unlock that theatricality and remind people of the power of being in a room together? How do we achieve that inexplicable moment where our heartbeats sync up, or we're breathing together?
We have such an incredible cast and group of designers who I think all have deep, personal connections to different parts of the narrative and are able to bring their own personal truths and selves to the work. I love theatre because it's collaborative, and I mean that. I love not knowing a lot going into a process, and I love learning in collaboration.
Martyna has described the structure of the play as being like a snow globe that shatters. Are you drawn to plays with structures that break or expand like that?
Yes. The personal intimacy of these two characters, and (without revealing too much) the twists that happen in the narrative and the way in which the narrative breaks form, are unique. I'm such a fan of breaking convention like that — of plays that are trying something big, bold, and adventurous.
I also love that it's so intimate and yet feels epic and sweeping.
Sanctuary City is a period piece, set in the recent past of the early 2000s. How do you see it speaking to us today?
It's immediately post-9/11 — and like these characters, I was in high school myself then; I remember the way the world changed. Now I'm teaching and have students who didn't live through that — they don't realize that there was a world before that was different, when you could go and drop off your people at the airport all the way to the gate, right. There have been massive shifts in the ways we relate to each other.
There has been progress since then, but we are currently living in a political climate in which things we believed to be true and stable because they became law are now being revoked. Our humanity is constantly under attack. There are things I know I have taken for granted in the past, thinking, "There's no way we're going to go back, right?" And we continue to find ourselves, as a society, stuck in these loops where we're moving backwards.
Sometimes, looking back even just over the last 20 years, we don't realize how fast things are changing. Generations have gotten shorter and shorter; the way the world has changed over the last five years — over the last two years, even — is huge. I think it's important sometimes that we look back to the recent past to recognize the ways in which things were so different. It's Pride Month, and while we are celebrating so much progress, we're also in a period where there are communities that are under violent attack and unprotected. Not to give too much away about the play, but there are some truths that we need to revisit and recognize that we can't just take for granted. We can't take our rights for granted.
You are both a working director and a producing artistic leader with The Movement Theatre Company. Does your producing work inform your work as a director, and vice versa?
Yeah, absolutely. When I am only directing, it's lovely; when I'm only producing, it's lovely; but I miss the other part of me. I'm also a designer — I gave that up for a long time, and then when I got to do that again, it was so thrilling. I grew up learning about theatre as a whole artist — I was taught that you learn about everything, you learn what everyone does, and for me that really helps the collaborative process: to understand what people are doing, to have walked in those shoes at one point.
As a director, you seldom get to see other directors at work. Once you've moved on past the assisting and associate jobs, you don't have access to other people's rehearsals. That access is such a gift: access to brilliant directors, artists, designers, actors, and collaborators that I've not worked with in my own processes as a director, but I've gotten access to as a producer, and had the opportunity to learn from them. I have learned not only about how to make theatre, and what drives others to make theatre, but also how to show up with more grace as a producer — what it really means to center artists. And as an artist, to know the things that you need in your process, and how to ask for them.
I have an appreciation for producers trying to make work that is impactful, that's reaching new audiences, and who are finding holistic ways to make theatre. Without that understanding and knowledge of all of the parts — all the people, all the crew members, artisans, administrators, and community that really takes to make theatre — I don't know that I would be the artist I am today, if I weren't also a producer.
You talk about rooting your artistic practice in social justice, radical inclusion, and anti-racism. How do those values show up in the rehearsal room?
These are values that I have lived my whole life, so I have recognized and seen a lot of artists and theatres in the field, wake up to this movement recently. Which is not to say that I'm up ahead of it; it is a journey we are all learning. I believe deeply that you are only as good as the company and the community that you build around a project. I love having as diverse a creative team, design team, and cast as possible, to bring in all those voices.
But it's not just about having the right people in the room — it's not about tokenization or checking boxes. It's about saying, "Bring your whole self, I want your voice, I want that collaborative, rigorous conversation. I want there to be joyful disagreement." Because that's what gets us beyond the surface and down into the deep truths, where we get to mine the complexity of humanity. Two things can and often do exist at the same time. It's about not just inviting people into the room, but also how they're welcomed, how they are invited to show up at the table. If you're sitting in the room and you feel like you can' talk, that's a waste of a brain, that's a waste of experience. We are all here to bring all our full expertise, knowledge, and selves to the work. My job as a director is to model that and lead that ship, and be an editor in a lot of ways, and make sure that we keep us focused on the vision and the story that we're telling.
Shifting gears a bit — I have a couple fun thematic questions for you. Because prom shows up in the play: did you go to prom?
I did go to prom. I went to both my junior and senior proms. My senior prom I remember going with a date who was dressed like Barbie, but like this Christmas Barbie — just this red, fabulous ball gown; it was epic. And there was a part of me that was like, "Oh God, I wish I was wearing that." But it was really magical. I mean, prom is such a milestone, it's such a marker of an ending and a beginning. It's the end of a period of your life and also the beginning of your adult life, right?
I love to dance and let loose, and I remember it just being a good time with community and with friends, and just a fabulous date who looked gorgeous.
Did you have a best friend, or super-close friend, in high school? Are you still close?
Yeah, and she is deeply still a part of my life. My best friend, my sister, my confidant, my soulmate. I am who I am because of my relationship with her, and we met in high school. We were best friends and worst enemies at the same time. We fought like siblings. We have come to realize now, so many years after, what a deep connection we had, both being brown and from first-generation immigrant families. We shared this very deep, unbeknownst to us, connection of a lived experience and I would say trauma. We were navigating a predominantly white institution and city, which Orlando was at the time. And we shared a deep, deep love for theatre.
I could talk on the phone with her for hours (I still can!). We would sit on the phone for six hours after school, and my parents would be like, "Who is still on the phone?" And we wouldn't even talk to each other, we just sit there and breathe. But it was like we just wanted to connect. We dealt with a lot; we grew up fast. I see so much of that relationship in this play. I see us — the good, the bad and the ugly. I think that was also a deep reason I wanted to direct this play: as a love letter to a person who changed my life.
Wow. I hope she's going to come out for opening night!
Yes, she's going to come!
What are the places you call home, either spiritually or geographically?
I think of New York City as home. I've been there for 20 years and I think I found myself, and I continue to find myself there as an artist. It is where I have a physical home, an apartment with my partner of almost eight years, and our dog, and they are home to me. I have a sister who also lives in New York, so there is a deep community. Home is my theatre company, both The Movement Theatre Company and the Sol Project. It is with my collaborators, the playwrights who I have continued to make theatre with, and other producers and designers and artists who, every time we work together, I feel like I learn something more about myself.
Home is also Orlando, where my blood family lives. It was a place that for a long time, I felt like I couldn't be myself, and now as I have found myself in New York and been able to bring that part of me back home, Orlando does feel like home. I have a lot of love for the people I met there.
And the theatre feels like home. I mean, truly...a costume shop, any costume shop, feels like home. When I'm there, I feel the spirit of my ancestors. My grandmother was a seamstress. Behind a sewing machine is home.
Theatres are their own forms of a sanctuary space. It's such a gift to be able to work in any theatre, especially now, when we lost it for so long.
What do you hope people will leave the play thinking about?
I hope that people will recognize the relationships. I hope that people will not see the characters as "those people over there," but recognize that we're in community and connected to each other. And that there are lived experiences that many of us, me included, are privileged to not have had. I hope we recognize our responsibility to take actions toward making a safer world for all people, regardless of any identity marker, seen or unseen. I hope that they leave feeling a little more open. I hope that they leave feeling like they should look into some things that they don't know about.
I am not one of those people who believes that going to see a play is the work; I think going to see a play provides you an opportunity to think about the ways you show up in your own communities, in the world, in your families, and consider how you can begin or continue the work of showing up more fully as a citizen of this global community. That, to me, is how theatre changes the world. It's not seeing a play; it's not standing up and applauding. It's what you choose to do with what you saw. I think that's the gift that theatre gives us: the opportunity to show up more, tomorrow and the next day, and the next day, and the next day.
Five days after my 21st birthday, I married a man who was not an American citizen. I vividly remember the bewildering tangle of bureaucracy we had to try to decipher, and the crushing worry about whether we'd be believed as a real couple. This was Los Angeles in 1994. I had just started my senior year of college, and still naively bought into the melting pot mythology hook, line, and sinker. I really thought the huddled masses just had to fill out a few forms to be welcomed with open arms. Needless to say, I was in for a rude awakening.
I was lucky. I didn't have to navigate a language barrier (unless you count government-ese, which is real), childcare, lost wages, or racial prejudice while trying to wade through the endless lines and agents and paperwork and redirections. It was still terrifying and seemingly insurmountable. Instructions were a joke — a garbled mass of gobbledygook. There was a phone number to call with questions, where you'd sit on hold for 45 minutes before the line invariably went dead. You could show up to the immigration office, stand on line all day, and never even make it inside the building. It took us three tries — we arrived the third time at 4am and stood alongside families camped out with coolers, tents, children, and pets who had clearly been there for days. The lines for the shockingly small number of clerks who spoke Spanish circled around the block. It didn't take long to realize that the system was not set up for people to succeed. Those who did, did so despite the system, not because of it.
Playwright Martyna Majok has an uncanny ability to channel the inner lives of humans living on the margins of the American Dream. She paints striking pictures of people living between worlds: teenagers, immigrants, semi-orphans, those denied the right to marry. And that's just in Sanctuary City alone. Her writing puts the disenfranchised front and center, and exquisitely evokes the longing to belong that many of us share; which gets exponentially magnified when circumstances deny someone their right to life, liberty, and the pursuit of happiness.
In addition to her sublime character depictions, Martyna writes deeply nuanced dialogue. What appears simple on the surface begins to reveal layers of subtext. She does not spell everything out for us directly, but rather invites us to participate by filing in blanks and putting pieces together. One of my favorite examples of this is thinking about the way Martyna uses names in the play. Our two protagonists are listed in the script as "B" and "G" and they never refer to each other by name. The one character who does have a name, Henry, also happens to be the only character whose home is not built on shifting sands. Henry knows who he is and where he belongs. The layers deepen when Henry gives G the nickname "Boston," dripping with both accusation and irony. Boston is where she wants to go to college — it is privilege, escape, fantasy, success, and yet, somehow we know it will never really belong to her.
The play employs a fascinating structure — utilizing repetition to indicate that we are jumping around chronologically. It ends up giving us a feeling of time passing and standing still all at once. A really interesting moment comes when one of the characters exasperatedly shouts "It's 2006!" implying that our nation has been around for hundreds of years and if we haven't figured out how to live up to our ideals by now, we never will. My brain immediately started to think: "OK, but this character clearly doesn't know what happens in the future. Things get better. The Supreme Court takes huge steps toward ensuring equality for all, so this feels a little bit dated." And then I thought, "Hmm. Today in 2022, the Supreme Court just overturned a major decision and threw precedent out the window, so really, the ground is never as stable as we think it is."
Which brings us to the crux of the play. The United States talks a good talk about being a refuge for all. But our power structures aren't set up to benefit the masses, though politicians like to pretend they are. The reality is that some people get lucky, while others get brushed off the nation's desk like sandwich crumbs. All too often, who wins and who loses depends on arbitrary circumstance rather than what is fair or just. This country was founded on a belief that everyone deserves access to opportunity; but we've historically had a pretty selective definition of "everyone." Martyna's story reminds us that even as we inch toward making our imperfect system better, we can't turn away from the people we are leaving behind. 
Madeleine Oldham
By Des'ree Brown
Whether you've met someone who has been through the process of gaining citizenship or naturalization, or you've watched a show like 90-Day Fiancé, you may have some understanding of how complex it can be to become a citizen of the United States. The process goes far beyond reciting the Pledge of Allegiance or naming all 50 states. The United States Citizenship and Immigration Services website outlines several ways obtain your permanent resident card, also known as a green card, which is needed in order to go through the naturalization process and become a U.S. citizen. Eligibility categories include:
Through family: being an immediate relative of a U.S. citizen, being a widow or widower of a U.S. citizen, being a fiancé of a U.S. citizen, or being an abused spouse of a U.S. citizen.
Through employment: being an international student, a skilled worker, or committing full time to an underserved area in clinical practices. Immigrants can also gain a green card by investing over $1M towards a new commercial enterprise in the U.S.
Special immigrant: To obtain special immigrant status, one must be a religious worker, a neglected or abused juvenile, an Afghan or Iraqi interpreter for the U.S. government, an international broadcaster, or a member of NATO, either retired or current.
People who are seeking asylum or are refugees.
People who are victims of human trafficking or crime (to gain a green card through this process, applicants must obtain another visa specific to their circumstances).
People who are victims of abuse (such as the previously listed neglected or abused juveniles or abused spouses, but also those who are abused by Cuban or Haitian citizens).
Several other acts and programs allow people in certain communities to gain their green cards, including anyone who has resided continuously in the U.S. since before 1972.
Even with these many different paths toward gaining a green card, the process can be demanding, confusing, expensive, and arduous. Applicants must compile binders filled with records of their travel and family histories, keep track of petitions and waivers that must be submitted on exactly the right dates, and pay a variety of fees. Many roadblocks can arise. When the U.S. Supreme Court legalized same sex-marriage in 2015, this also applied to those seeking a K-1 visa (or gaining a green card "through family"). However, if someone or their spouse were previously in a heterosexual relationship and obtained a K-1 visa, suspicion of a fraudulent marriage may arise during their interview, and their application may be denied. "As it becomes harder to immigrate to the United States, the idea of the green-card marriage looms ever larger," notes Finnish writer and immigrant Kalle Oskari Mattila in a Washington Post opinion piece on dating as an immigrant and a queer man. "TV shows like 90-Day Fiancé perpetuate an image of immigrants who will go to extreme lengths to secure a green card from a relationship. Unequal immigration statuses become a power imbalance, similar to those created by a large income gap or age difference."
If someone is in the United States and wants to apply for a green card, they must already have an immigrant visa, an approved immigrant petition, or file for both at the same time. If they are applying from outside the U.S., they must go through consular processing (for which they also need an approved immigrant petition), which requires even more applications, documentation, fees, and time. The American Dream can feel more like a nightmare for someone who is stuck waiting for years to learn about their status. And if their green card expires, is damaged or lost, or if they leave the U.S. without the proper paperwork, they must either start the process from scratch or lose the ability to gain citizenship entirely.
Let's dig a bit deeper on the fees. For a family-based green card, an application can cost anywhere between $1,200 and $1,800. Medical examinations range from $100 to $500. Other expenses can include lawyer fees, shipping costs, and traveling requirements. Immigrants whose first language is not English often must also pay translation fees for their documents and paperwork.
Obtaining U.S. citizenship is even more grueling for undocumented immigrants, as for the characters B and G in Sanctuary City. "The odds are against you," says Ecuadorian-American writer Karla Cornejo Villavicencio in a PBS interview discussing her mental health living as an undocumented immigrant. "It's not like […] the propaganda that we have been fed [that if] you follow the American Dream, and if you are playing the cards right and work hard at school […] that's not what makes you survive and makes you thrive. A lot of it is luck, and a lot of it is resources." Undocumented immigrants continue to play an essential role in the United States, from rebuilding New York and New Jersey after Hurricane Sandy to providing essential labor during the height of the COVID-19 pandemic. As Villavicencio notes, "these are people who have [put] their lives on the line to protect American citizens' convenience and comfort […] if these people are willing to risk their lives with [little] pay [and] no health insurance […] shouldn't they be able to apply for a green card?"
By Katie Craddock
The events of Sanctuary City take place in and around Newark, New Jersey between 2001 and 2006. While that is the not-so-distant past, it's a time distinct from our present moment in ways that are germane to the story, from the sociopolitical to the cultural. We compiled this list of select goings-on in that period to jog your memory (or, for our Gen Z friends, to illuminate a period when you were too little to pay attention to such things!).
2001
Major Events
Almost 3,000 people are killed in four suicide attacks at the World Trade Center in New York City; the Pentagon in Arlington, Virginia; and in rural Shanksville, Pennsylvania, launching the global War on Terrorism.

A series of anthrax attacks commence as letters are mailed from Princeton, New Jersey to major news sources, including ABC and the New York Post.

The United States invades Afghanistan, accompanied by other nations, in Operation Enduring Freedom.
Politics
George W. Bush is sworn in as the 43rd President, and Dick Cheney as the Vice President.

U.S. Senators Durbin and Hatch propose the first Development, Relief and Education of Alien Minors (DREAM) Act, which would provide a pathway to legal status for Dreamers, undocumented immigrants brought to the U.S. illegally by their parents as children. The bill doesn't pass.

The Bush administration withdraws U.S. support for the Kyoto Protocol on the reduction of greenhouse gases.

Mississippi votes to keep the 1898 version of its state flag, which features the Confederate battle flag in the canton; it is not replaced until 2021.

In the first such act since World War II, President Bush signs an executive order allowing military tribunals against any foreigners suspected of having connections to terrorist acts or planned acts against the United States.
Pop Culture & Technology
Apple releases the Mac OS X operating system and the first iPod.

Shrek, Monsters, Inc., Harry Potter & the Sorcerer's Stone, and The Lord of The Rings: The Fellowship of the Ring premiere.

Nintendo releases the Nintendo GameCube.

"Hanging by a Moment" by Lifehouse, "Fallin" by Alicia Keys, and "All for You" by Janet Jackson are the year's top three singles.
2002
Major Events
President Bush signs the Homeland Security Act into law, establishing the Department of Homeland Security, marking the largest American government reorganization since 1947.

The first detainees arrive at Guantanamo.

Kidnapped reporter Daniel Pearl of The Wall Street Journal is murdered in Karachi.
Politics
Congress authorizes the Iraq War Resolution.

President Bush signs the No Child Left Behind act into law.

The asylum case of Adelaide Abankawh, who claimed to have fled female genital cutting in Ghana, is heard in New York. She had been detained by INS in Queens for over two years.

Queen Elizabeth II gives Rudy Giuliani an honorary knighthood.
Pop Culture & Technology
Halle Berry is the first Black actress to win the Best Actress Academy Award.

Lilo & Stitch, Star Wars: Episode II – Attack of the Clones, Ice Age, City of God, and Gangs of New York premiere.

"How You Remind Me" by Nickelback, "Foolish" by Ashanti, and "Hot in Herre" by Nelly top the charts.
2003
Major Events
The new Department of Homeland Security begins operations, absorbing the Federal Law Enforcement Training Center, the Customs Service, and the Secret Service.

The U.S.-led Iraq War begins. About $1 billion is taken from Iraq's Central Bank by Saddam Hussein and his family, just hours before the U.S. begins bombing Baghdad.

In Newark, Sakia Gunn, a 15-year-old Black lesbian, is murdered while waiting for the bus downtown; her murder is deemed a hate crime and sparks protests and demands for Mayor Sharpe James' office to do more to protect queer youths.
Politics
The Massachusetts Supreme Judicial Court rules anti-gay laws against same-sex marriage unconstitutional in Massachusetts.

The Supreme Court declares sodomy laws unconstitutional.

The U.S. Census Bureau announces that with 37 million, Hispanics constitute the largest minority (compared with 36 million African Americans).

The Supreme Court upholds affirmative action in university admissions.

President Bush concedes there is no evidence linking Saddam Hussein to the 9/11 attacks. He requests $87 billion from Congress for military operations in Afghanistan and Iraq.
Pop Culture & Technology
Space Shuttle Columbia is launched on what turns out to be its last flight.

"In da Club" by 50 Cent, "Ignition" by R. Kelly, and "Get Busy" by Sean Paul top the charts.

Finding Nemo, Pirates of the Caribbean: The Curse of the Black Pearl, and The Matrix Reloaded are released.

Myspace launches.
2004
Major Events
Abu Ghraib prisoner abuse is revealed on 60 Minutes.

Hurricanes Ivan, Jeanne, and Frances cause deaths, injuries, and widespread damage.

The U.S.-led coalition occupying Iraq transfers sovereignty to an interim Iraqi government.
Politics
President Bush is elected for a second term, defeating John Kerry.

11 American states ban gay marriage.

The City and County of San Francisco begins issuing marriage licenses to same-sex couples as an act of civil disobedience.

Massachusetts legalizes same-sex marriage.

New Jersey governor James McGreevey announces he is "a gay American" and resigns.
Pop Culture & Technology
Facebook launches.

Google becomes a publicly traded company.

"Yeah!" by Usher featuring Lil Jon & Ludacris, "Burn" by Usher, and "If I Ain't Got You" by Alicia Keys top the charts.

The final episodes of Friends and Frasier air.

Shrek 2, Spider-Man 2, The Passion of the Christ, and The Incredibles are the top-grossing movies.
2005
Major Events
Ten people are killed in the Red Lake shootings, the worst school shooting since Columbine.

Hurricane Katrina devastates the U.S. Gulf Coast, becoming the costliest hurricane in U.S. history.

The U.S. death toll in Iraq reaches 2,000. People worldwide protest the Iraq War.

Wholesale inflation increased by the highest amount since 1990.
Politics
The 11th Circuit of Appeals refuses to stop the euthanasia of Terri Schiavo.

John Roberts is confirmed to the Supreme Court, replaces William Rehnquist after his death.

Ten years after reaching the million mark, the U.S. prison population reaches 2.5 million.
Pop Culture & Technology
YouTube goes online.

Reddit launches.

Top-grossing movies include Wedding Crashers, Harry Potter and the Goblet of Fire, War of the Worlds, and Mr. & Mrs. Smith, and The Office debuts on NBC.

"We Belong Together" by Mariah Carey, "Hollaback Girl" by Gwen Stefani, "Let ME Love You" by Mario, and "Since U Been Gone" by Kelly Clarkson top the charts.
2006
Major Events
Saddam Hussein is executed.

The housing bubble bursts, starting a chain of events that eventually develop into a full-blown market meltdown.

The Great American Boycott takes place as millions of people protest a proposed change to immigration policy, which would raise penalties for illegal immigration and classify undocumented people and anyone who helped them enter or remain in the U.S. as felons. Protestors call for a pathway to citizenship for undocumented immigrants.
Politics
Cory Booker becomes mayor of Newark.

A Maryland judge strikes down a state law banning same-sex marriage.

Mid-term elections result in Democrats gaining control of both houses of Congress.

Massive anti-war demonstrations and a march down Broadway in NYC mark the third year of the Iraq War.
Pop Culture & Technology
"Bad Day" by Daniel Powter, "Temperature" by Sean Paul, "Promiscuous" by Nelly Furtado featuring Timbaland, and "You're Beautiful" by James Blunt top the charts.

Google buys YouTube for $1.65 billion.

Nintendo's Wii is released in America.

Pirates of the Caribbean: Dead Man's Chest, The Da Vinci Code, Ice Age: The Meltdown, and Casino Royale are the highest-grossing films.
Check out some of the podcasts, documentaries, and articles the cast and creative team devoured during the Sanctuary City rehearsal process!
And just for fun....
By The School of Theatre
One of the questions at the heart of Sanctuary City is, What does it mean to build community? In Martyna Majok's play, community lies in the unrelenting spirit of two young people fighting to establish space for themselves in America. For the Berkeley Rep School of Theatre, it is the teachers, administrators, and educators who work tirelessly to foster the success and wellbeing of our younger generations.
This spring, the Berkeley Rep School of Theatre was proud to honor and uplift our community of Bay Area educators by hosting our first ever Teacher Appreciation Night. We were thrilled to host educators in-person from across all nine Bay Area counties for an evening of celebration including a reception, an audience with Managing Director Susie Medak and Director of the School of Theatre Anthony Jackson, followed by a performance of Berkeley Rep's acclaimed production of Octet. 
This event both reaffirms Berkeley Rep's commitment to Bay Area schools and explores new realms of partnership and engagement opportunities as we emerge from the pandemic with a reinvigorated passion for serving and uplifting surrounding communities.
"We are so thrilled to honor the heroic work that teachers have done over these past few years," said Medak. "I want teachers to know that their impact stems far beyond just one student; whether it's investing the extra time to make sure a student succeeds, or a moment of connection with a parent, the work that teachers do inspires countless generations, and we as a community are all the better for it." 
To further this commitment to students and educators, Berkeley Rep will also be bringing back our popular student matinee programming for the 2022/23 season with thrilling new shows such as Wuthering Heights and Cambodian Rock Band. For those who cannot join us in-person, the Berkeley Rep School of Theatre will also be launching a new digital initiative, spearheaded by the school's new Associate Director, Dylan Russell. This pioneering initiative will offer free digital access to Berkeley Rep's shows for all California middle school and high school students. "We are aiming to reach all 65,000 ninth graders in Northern California in the next five years," Jackson revealed. "Whether through our in-school workshops, Teen Council programming, or streaming initiative, we are so excited to be back in the classroom and back in community with these wonderful schools!" 
Sanctuary City sponsors
Sanctuary City is made possible thanks to the generous support of
Season Sponsors
Stephen & Susan Chamberlin
Bruce Golden & Michelle Mercer
Frances Hellman & Warren Breslau
Wayne Jordan & Quinn Delaney
Gisele & Kenneth F. Miller
Jack & Betty Schafer
The Strauch Kulhanjian Family
In-kind Season Sponsor

Executive Sponsor
John Dains
Steve is a retired real estate developer, and Susan a retired architect. Their main focus now is the Chamberlin Education Foundation, which focuses on K-12 education issues in the West Contra Costa Unified School District. Susan has been a season ticket holder for over 25 years.
Warren and Frances are avid watchers of live theatre, which includes Berkeley Rep and an annual pilgrimage (when COVID allows) to London's West End. Having loved Berkeley Rep for years, they are thrilled to sign on as 2021/22 season sponsors. They are very proud of the cutting edge, exceptional theatre that Berkeley Rep continuously produces. Frances' day job is as Professor of Physics at UC Berkeley and Warren is a Machinist and Welder at 5th Street Machine Arts.
Betty and Jack are proud to support Berkeley Rep. Jack is a sustaining advisor of the Theatre, having served on the board for many years, and is now on the board of San Francisco Opera. He is an emeritus board chair of the San Francisco Art Institute and the Oxbow School. In San Francisco, Betty is involved with Wise Aging, a program for adults addressing the challenges of growing older. She serves on several non-profit boards. They have three daughters and eight grandchildren.
Roger Strauch is chair of The Roda Group. He has served on Berkeley Rep's Board of Trustees for over twenty years, often as an executive member. Roger is an engineer, entrepreneur, venture capitalist, and philanthropist. He has helped build technology companies that have had public stock offerings or have been sold to global industry leaders. Currently, Roger focuses on the development of several enterprises whose products and services will mitigate the negative impact of industry on global climate change and human health. Roger serves on the boards of the Chart Industries (NYSE:GTLS); Mathematical Sciences Research Institute (MSRI); Northside Center in Harlem, NYC, a mental health service agency; and UC Berkeley's College of Engineering. He is the leader of the Mosse Art Restitution Project, a major international effort to restitute stolen art from his great step family during the Third Reich. Roger and his wife, Dr. Julie Kulhanjian, a retired pediatric infectious disease physician, have three adult children. Roger and Julie divide their time between Piedmont, CA and Martha's Vineyard.
Bay Area Rapid Transit (BART) is the backbone of the Bay Area transit network serving five counties throughout the region. BART's all-electric trains make it one of the greenest and most energy-efficient transit systems in the world. We encourage our riders to visit bart.gov/welcomeback as the region continues to reopen as we safely welcome you back. To learn more about great destinations and events that are easy to get to on BART (like Berkeley Rep!), visit bart.gov/bartable. At BARTable, you can find discounts, enter sweepstakes offering fantastic prizes, and find unique and exciting things to do just a BART ride away. While you're there, be sure to sign up for BARTable This Week, a free, weekly email filled with the latest and greatest BARTable fun!
Peet's Coffee is proud to be the exclusive coffee of Berkeley Repertory Theatre and the namesake of Berkeley Rep's state-of-the-art Peet's Theatre. In 1966, Alfred Peet opened his first store on Vine and Walnut in Berkeley and Peet's has been committed to the community ever since. Supporting Berkeley Rep's high artistic standards and diverse programming is an extension of this mission. As the pioneer of the craft coffee movement in America, Peet's is dedicated to smallbatch roasting, superior quality beans, freshness, and a darker roasting style that produces a rich, flavorful cup. Peet's is locally roasted in the first LEED® Gold certified roaster in the nation.
John and his late wife Stephanie have enjoyed Berkeley Rep since moving to the Bay Area in 1987. Stephanie was a registered Art Therapist and retired in 2004 from The California School for the Blind where she ran the Art Program. She was the board chair of Art4Moore, which she started in memory of her mother. Art4Moore gives grants to provide art supplies and resources to schools and programs for teachers, students of all ages, the elderly, and the disabled. John is the CEO Emeritus of Helm Financial Corporation, which is now a part of Wells Fargo. He served on the board of Headlands Center for the Arts in Sausalito and Gateway High School, a charter school in San Francisco, and is on the Board of Trustees at Washington University in St. Louis where he and Stephanie both graduated from college.
Berkeley Rep thanks its community of supporters who play a vital role in furthering our mission to create ambitious theatre that entertains and challenges its audiences, provides civic engagement, and inspires people to experience the world in new and surprising ways.
Artistic Director
Johanna Pfaelzer
Managing Director
Susie Medak
Artistic
Director, The Ground Floor / Resident Dramaturg
Madeleine Oldham
Artistic Associate
Katie Craddock
Artists Under Commission
Todd Almond · Christina Anderson · Rafael Casal · Daveed Diggs · Dipika Guha · Richard Montoya · Nico Muhly · Lisa Peterson · Sarah Ruhl · Tori Sampson · Jack Thorne · Joe Waechter
Production and Company Management
Director of Production
Audrey Hoo
Associate Production Manager
Kali Grau
Company Manager
Peter Orkiszewski
Stage Operations
Stage Supervisor
Julia Englehorn
Staff Stage Crew
James McGregor
Properties
Properties Supervisor
Jillian A. Green
Associate Properties Supervisor
Amelia Burke-Holt
Scene Shop
Co-Technical Directors
Jim Smith · Matt Rohner
Head Carpenter
Read Tuddenham
Scene Shop Supervisor
Patrick Keene
Scenic Carpenter
Lisa Fong
Scenic Art
Charge Scenic Artist
Lisa Lázár
Costumes
Costume Director
Maggi Yule
Draper
Star Rabinowitz
Wardrobe Supervisor
Barbara Blair
Resident Design Associate
Kiara Montgomery
Electrics
Master Electrician
Frederick C. Geffken
Associate Master Electrician
Sarina Renteria
Production Electrician
Kenneth Coté
Production Electrician
Desiree Alcocer
Sound and Video
Sound and Video Supervisor
Lane Elms
Associate Sound and Video Supervisor
Chase Nichter
Sound Engineers
Angela Don
Administration
Interim General Manager
Sara Danielsen
Finance Director
Jared Hammond
Associate Managing Director
Sunshine Deffner
Associate General Manager
Amanda Williams O'Steen
Executive Assistant
Kate Horton
Associate Finance Director
Katie Riemann
Bookkeeper and Payroll Administrator
Jennifer Light
CRM Project Manager
Destiny Askin
Web and Database Specialist
Christina Cone
Director of Human Resources and Diversity
Modesta Tamayo
Development
Director of Development
Lynn Eve Komaromi
Associate Director of Development
Daria Hepps
Director of Individual Giving
Laura Fichtenberg
Institutional Grants Manager
Kelsey Scott
Special Events Manager
Elaina Guyett
Development Coordinator
Nicky Martinez
Marketing and Communications
Director of Marketing and Communications
Steve Tate
Associate Director of Marketing
Seth Macari
Director of Public Relations
Tim Etheridge
Communications and Digital Content Director
Karen McKevitt
Senior Videographer and Producer
Marianna Ellina
Video and Multimedia Content Creator
Calvin Ngu
Marketing Associate
Katherine Gunn
Operations
Facilities Director
Mark Morrisette
Facilities Manager
Adam Johnson
Building Engineers
Kevin Pan · Thomas Tran
Building Technician
Jesus Rodriguez
Facilities Assistants
Lemont Adams · Theresa Drumgoole · Sophie Li · Guy Nado
Patron Services
Director of Patron Experience
Brian Davis
Front of House Director
Kelly Kelley
Front of House Manager
Phoenyx Butts
Patron Experience Representatives
Lindsay Abbott · Jessica Bates · Alicia Battle · Megan Bedig · Matthew Canter · Jerry Chirip · Maggie Collette · Fillomena Franchina · Nina Gorham · Kimberly Haynie · Monica Herbert · Saguaro Hurtado · Claire Michael · Rafael Moreno · Leigh Nelson · Tuesday Ray · Anna Riggin · Stephen Salmons · James Sant'Andrea · Alana Scott · Debra Selman · Lena Sibony
Subscription Manager
Laurie Barnes
Box Office Manager
Julie Gotsch
Box Office Agents
Alecia Baxter · Oliver Kampman · Mikee Loria · Alanna McFall · Cassidy Milano · Dom Refuerzo · Gianna Francesca Vescio
Berkeley Rep School of Theatre
Director of the School of Theatre
Anthony Jackson
Associate Director
Dylan Russell
Director of Classes and Summer Programs
MaryBeth Cavanaugh
Curriculum and Educational Programs Manager
Si Mon' Emmett
Classes and Communications Administrator
Ashley Lim
Programs Administrator
Tate Lancaster
2021/22 Teaching Artists
Miriam  Ani · Bobby August Jr. · Nicole Bruno · Ron Campbell · Rebecca Castelli · Kate Cherry · Iu-Hui Chua · Jiwon Chung · Don Colliver · Emily Cooper · Jim Edgar · Deb Eubanks · Lisa Ferreira · Maria Frangos · Zoe Galvez · Adrian Gebhart · Christine Germain · Nancy Gold · Gary Graves · Marvin Greene · Maya Herbsman · William Thomas Hodgson · Andrew Hurteau · Kasey Klemm · Karen Law · Jennifer LeBlanc · Dave Maier · Josh Matthews · Janel McDowell · Colum Morgan · Edward Morgan · Christopher Morrison · Hans Probst · Kenneth Ransom · Alyson Schacherer · Kimiya Shokri · Joyful Simpson · Mia Tagano · Dawn Troupe · James Wagner
2021/22 Berkeley Rep Fellowships

Bret C. Harte Artistic Fellow
Des'ree Brown
Company Management Fellow
Naomi Schiller
Costumes Fellow
Rachel Mandelstam
Development Fellow
Maya Simon
Education Fellow
Elijah Punzal
Harry Weininger Sound Fellow
Akari Izumi
Lighting Fellow
Kiahana Toomer
Peter F. Sloss Artistic Fellow
Abigail Holland
Production Management Fellow
Emily Betts
Properties Fellow
Robin Maegawa-Goeser
Scenic Art Fellow
Jimmy Nguyen
Scenic Construction Fellow
Maggie Wentworth
Stage Management Fellow
Olivia McQuerry
President
Emily Shanks
Vice Presidents
Jill Fugaro
Bruce Golden
Stewart Owen
Sudha Pennathur
Treasurer
Henning Mathew
Secretary
Leonard X Rosenberg
Chair, Governance Committee
Anne Nemer Dhanda
Chair, Audit Committee
Kerry L. Francis
Board Members
Edward D. Baker
Erica Brown
Susan Chamberlin
David Cox
Lauren Edgerton
Sandra Eggers
William T. Espey
Chuck Fanning
Steven Goldin
Scott Haber
Jonathan C. Logan
Sandra R. McCandless
Susie Medak
Juan Oldham
Johanna Pfaelzer
Chris Rupp
Sherry Smith
Roger A. Strauch
Gail Wagner
Brian Watt
Steven C. Wolan
Felicia Woytak
Past Presidents
Helen C. Barber
A. George Battle
Carole B. Berg
Robert W. Burt
Shih-Tso Chen
Narsai M. David
Thalia Dorwick, PhD
Nicholas M. Graves
Richard F. Hoskins
Jean Knox
Robert M. Oliver
Stewart Owen
Marjorie Randolph
Harlan M. Richter
Richard A. Rubin
Edwin C. Shiver
Roger A. Strauch
Gail Wagner
Martin Zankel
Sustaining Advisors
Rena Bransten
Diana Cohen
Robin Edwards
William Falik
David Fleishhacker
Paul T. Friedman
Karen Galatz
David Hoffman
Richard F. Hoskins
Helen Meyer
Dugan Moore
Peter Pervere
Marjorie Randolph
Patricia Sakai
Jack Schafer
William Schaff
Richard M. Shapiro
Michael Steinberg
Jean Z. Strunsky
Michael S. Strunsky
Martin Zankel
Founding Director
Michael W. Leibert
Producing Director, 1968–83