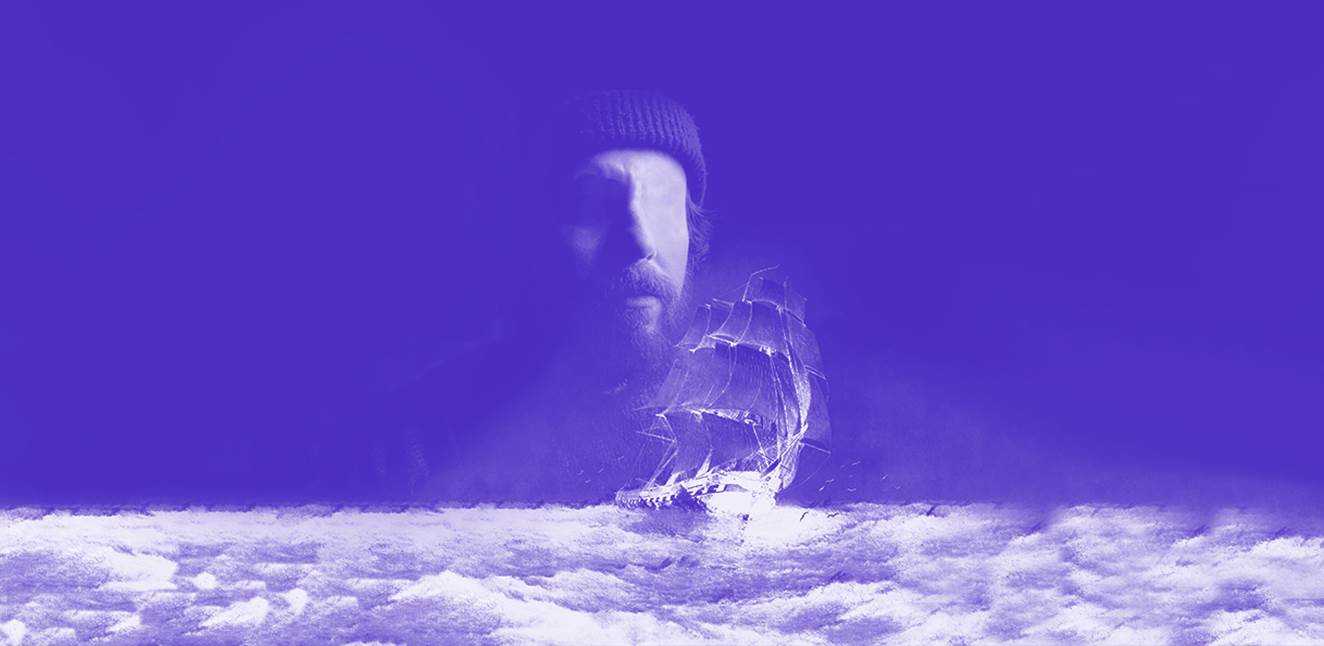 Swept Away digital program
Berkeley Repertory Theatre
By special arrangement with Matthew Masten, Sean Hudock, and Madison Wells Live
Presents the world premiere of
Swept Away
Book by John Logan
Music and lyrics by The Avett Brothers
Choreography by David Neumann
Directed by Michael Mayer
January 9–March 13, 2022
Peet's Theatre
We acknowledge that Berkeley Rep sits on the unceded ancestral lands of the Ohlone people.
Meet the Creative team | Meet the Company | Discover Swept Away | Staff and board
It is such a delight to finally be welcoming audiences to Swept Away. As some of you will recall, we were meant to be performing this show as the final production of our 2019–20 season — the end of my first season here at Berkeley Rep. Suffice it to say that very little in the last two years has gone according to plan, but I am deeply grateful to this team and cast who have remained steadfast in their commitment to this show, to each other, and to us for so long.
Over the last month or so, as the ground has felt increasingly unsteady beneath our feet, one of the places of greatest joy and normalcy has been the Swept Away rehearsal room. It's always interesting to see how a group of artists working on emotionally challenging material will manage the daily journey into the darker recesses of the human experience — for some, the rooms take on a solemn tone; for others, there is a countervailing pull to the light, and that has been the case for this group. Even though this extraordinary cast has spent the majority of their rehearsal days singing to each other through KN95 masks, the sense of freedom and discovery in the room is palpable.
The first time I had the privilege of working with Michael Mayer was the summer of 2009, when we workshopped American Idiot at New York Stage and Film, just prior to its world premiere production here at Berkeley Rep. We have subsequently worked together more times than I can count (okay, maybe this is our ninth show together?), but that first time feels like an important link in a chain of events that brought me here to Berkeley Rep, and has led to Michael's return, over a decade after he first took Berkeley by storm. For Swept Away, Michael has assembled a group of collaborators that brings together artists with whom he has some of the most long-standing working relationships of his career with others who are brand new to him. Michael, Susan Hilferty, Kevin Adams, and John Gallagher, Jr. made theatre history together with Spring Awakening; while the relationships with others, including John Logan, David Neumann, and Adrian Blake Enscoe, are taking shape for the first time with this production. That alchemy, the bringing together of disparate but complementary elements/personalities/talents, is one of the hallmarks of a great director.
When I think about planning a season, I consider the curation of a combination of artists with whom we are on a long journey, colliding with those who will challenge us to see things in a new and totally unexpected way. It is always a goal of mine to help an audience forge long-standing relationships to artists, so that together we have the privilege of watching a specific writer or director or actor's creative evolution, tracing the shifts in their perceptions of our world. It is equally important to me that in each season we welcome artists who are brand new to us, who will bring perspectives, stories, and collaborators who will encourage our ongoing reinvention, and the development of new skills and practices.
Sometimes we look to art to help us make sense of the moment in which we find ourselves. For me, right now, it has been a balm to be in the presence of this story, with its themes of redemption, fellowship, loss, and grace. To have these deeply human experiences expressed by this amazingly gifted cast, in the words of John Logan, the music of The Avett Brothers, the movement of David Neumann, held in the physical world conceived by Rachel Hauck, Kevin Adams, Susan Hilferty, and Kai Harada, has been a gift, a place to explore the darkness, and swim hard towards the light.
Each project becomes its own expedition, requiring sacrifice and risk — ideas that feel particularly acute these days. The characters of Swept Away embark on their voyage, lured by the notion of adventure. The artists who have assembled to bring this particular story to life for the first time have similarly left their homes and loved ones to commit their attentions to this shared exploration, to each other, and to you. The experience of this story exists in the collaboration amongst us all — artists, staff, audience.
Thank you for being part of this adventure.
Warmly,
Johanna Pfaelzer
As we entered this new season following the 20-month COVID-19 'pause', we wrote to you that almost everything in the coming year would be an adventure. To be more precise, that everything would be an experiment. A truer statement could not have been made. Indeed, everything we are engaged in seems to be an experiment right now. Some of the choices we are making feel completely right. While with others, we keep finding we need to tweak, shift, or just plain change strategies as the times change, and as circumstances change.
It was so heartening to stand in the lobby during the run of Wintertime. So often, Johanna, Brian Davis (our new Director of Patron Experience), and I were greeted by many of you who thanked us for reopening our doors and expressed your appreciation for the ability to return to the theatre. Some of you loved Wintertime. Some of you did not. And for me, that felt just about as close to normal as we could get! After all, if all of you loved all of our work all of the time it would probably suggest that we were doing something wrong.
And yet there were some things that we got wrong. When we heard from so many of you that you missed having concessions available in the lobby, we did our best, despite staffing shortages, to reopen our concession stand. But as Omicron made masking feel even more urgent than it had been before, we realized that we had made a terrible mistake and we discontinued our food and drink service. We limited seating capacity so that for this first show of the season we could give people a chance to engage in their own experiment of returning to the theatre, giving audience members the opportunity to move around and find seating that suited their individual needs for safety. What we found out very quickly was that we needed to be very clear that it was every audience member's right to move and to seek the level of isolation that would give everyone the most comfort. So, our curtain speeches changed, our website messages changed, and our policies changed as we adapted to the continuously evolving circumstances around us. I suspect that we will have to continue to adapt and change throughout the next few months of the new year as we, and our planet, continue to be buffeted by this ghastly virus.
None of us knows what the future will hold, but know that we are going to do everything possible to continue to support the artists and artisans who feed our souls whether in good or bad times. We are going to do what we can to keep you, our audiences, safe in our spaces. And as important as all of the above, we will invest in the storytelling that helps us understand what is happening in the world around us.
With that in mind, it is such an enormous pleasure to share Swept Away with you. Who would have thought, when we started working on this play THREE years ago, that a story of four people alone in a boat would speak to us in a way that I find acutely meaningful, with such beauty and urgency about isolation, grace, and redemption?
So, stay tuned throughout the coming months, for stories from new and familiar artists, filled with sheer joy and beauty, provocative challenges to the status quo, and inquiries into issues that could have been pulled from today's headlines. We all need good stories. And that is just what Berkeley Rep is poised to give you.
Susie Medak
John received the Tony, Drama Desk, Outer Critic Circle, and Drama League awards for his play Red. This play has had more than 400 productions across the U.S. and over 160 foreign productions in 25 languages. He is the author of more than a dozen other plays, including Peter and Alice, I'll Eat You Last: A Chat with Sue Mengers, and Never the Sinner. Musical theatre work includes Moulin Rouge, The Last Ship, Superhero, and Swept Away. He is the proud recipient of the O'Neill Theater Center's 2019 Monte Cristo Award. As a screenwriter, John has been three times nominated for the Oscar and has received Golden Globe, BAFTA, WGA, Edgar, and PEN Center awards. His film work includes Skyfall, Spectre, Hugo, The Aviator, Gladiator, Rango, Alien: Covenant, Genius, Coriolanus, Sweeney Todd, The Last Samurai, Any Given Sunday, and RKO 281. He created and produced the television series Penny Dreadful and Penny Dreadful: City of Angels for Showtime. (he/him/his)
Three-time Grammy Award nominees The Avett Brothers made mainstream waves with their 2009 major label debut, I And Love And You, which landed at #16 on the Billboard Top 200 and garnered critical acclaim. In 2012, The Carpenter hit #4 on the Billboard Top 200, followed by Magpie And The Dandelion in 2013, which debuted at #5 on Billboard's Top 200. In 2016, the band was inducted into the North Carolina Music Hall of Fame. 2017's documentary May It Last: A Portrait of The Avett Brothers (co-directed by Judd Apatow and Michael Bonfiglio) chronicles the process of writing 2016's True Sadness (which debuted at #1 on Billboard's Top Albums chart, #1 Rock Albums, #3 on the Billboard 200, and scored two Grammy noms). The film was released theatrically and on HBO to rave reviews and is now available on DVD/Blu-Ray/VOD. In 2019, the band released their tenth studio album, Closer Than Together feat. single "High Steppin'" which reached #1 on the Americana Radio Singles Chart. Newest album The Third Gleam (August 2020) debuted at #1 on Billboard's Americana/Folk Albums chart, #1 Rock Albums, and #1 Vinyl Albums. Single "Victory" hit #1 on the Americana Radio Singles Chart. Also in 2020, The Avett Brothers played two sold out drive-in shows at Charlotte Motor Speedway in the span of three months and ended the year on a high note with a livestream of their 17th annual New Year's Eve concert. An estimated 150,000 fans watched the show, which featured a full-band performance and an impressive lineup of special guests. Coming in 2022: Swept Away — a musical inspired by and featuring the music of The Avett Brothers.
Rachel is a set designer based in New York. Her work on Broadway includes Hadestown, What the Constitution Means to Me, and Latin History for Morons. Recent work in New York includes The Wrong Man (MCC), Hurricane Diane (New York Theatre Workshop), Othello and Twelfth Night (Shakespeare in the Park), The Lucky Ones (Ars Nova), You'll Still Call Me by Name (Sonya Tayeh/Jacob's Pillow), and Tiny Beautiful Things and Dry Powder (The Public Theater), among others. Rachel is fortunate to have designed for Berkeley Rep many times, including, The Waves in Quarantine, The Good Book, It Can't Happen Here, Mother Courage, and An Iliad. She is the recipient of an Obie Award for Sustained Excellence and a Tony Award for her design of Hadestown. (she/her/hers)
Berkeley Rep credits include Compulsion, Dream of a Common Language, The Illusion, Born in the RSA, Road to Mecca, Twelfth Night, Woman Warrior, Tooth of Crime, and Convict's Return. Susan has designed sets and costumes for over 350 productions across globe. She has collaborated on over 35 productions with South African playwright Athol Fugard. Broadway designs include Wicked (Tony, Drama Desk, Outer Critics awards), Present Laughter (Tony, Drama Desk, and Outer Critics award nominations), Spring Awakening (Tony nomination), Lestat (Tony nomination), Annie, Hands on a Hardbody, Wonderland, Assassins, and Into the Woods (Tony and Drama Desk nominations, Hewes Award). Recent designs include Blood Wedding (Young Vic, London), Hamlet (Gate Theatre, Dublin and St. Anne's Warehouse), Boesman and Lena (Signature Theatre), A Bright Room Called Day, Love, Love, Love (Roundabout Theatre; Lucille Lortel Award), Buried Child and The Spoils (New Group, NY and West End), Turn Me Loose (Arena Stage), and Richard Nelson's What Happened? The Michaels Abroad (Frederick Loewe Theatre, Hunter College). Her designs for opera include La Traviata and Rigoletto (Metropolitan Opera); film (Laurie Anderson); dance (Ailey); circus (Ringling Bros.); and concerts (Taylor Swift). Her many awards include TDF/Irene Sharaff Lifetime Achievement, USITT Lifetime Achievement Award, Obie Award for Sustained Excellence in Costume Design, and the Costume Society of America Award. Susan chairs Graduate Design for Stage and Film at NYU/Tisch. (she/her/hers)
Kevin's Berkeley Rep credits include American Idiot and Passing Strange. He has received four Tony Awards for his work on Broadway, which includes The Cher Show, Head Over Heels, SpongeBob The Musical, Hedwig and the Angry Inch, American Idiot, Next to Normal, Passing Strange, The 39 Steps, Spring Awakening, Hair, Take Me Out, and solo shows by Michael Moore, Eve Ensler, and John Leguizamo. Off-Broadway credits include the original productions of Hedwig and the Angry Inch and The Scottsboro Boys, revivals of Carrie and Rent, and new work by Edward Albee, Tony Kushner, Neil Simon, Terrence McNally, Richard Greenberg, Anna Deavere Smith, Eric Bogosian, and Christopher Durang. Other work includes numerous productions at The Metropolitan Opera, English National Opera, the Hollywood Bowl, Las Vegas, London's West End, Disney Hall, and Sandra Bernhard's 1990 feature film Without You I'm Nothing. Kevin has received the Drama Desk Award, Outer Critics Award, Lucille Lortel Awards, Hewes Design Awards, Knights of Illumination Award, and an Obie for Sustained Excellence.
Broadway: Head Over Heels; The Band's Visit (Tony Award, Drama Desk Award); Amélie; Sunday in the Park With George; Allegiance; Gigi; Fun Home; On the Town; First Date; Follies (Tony, Drama Desk Nominations); and Million Dollar Quartet. Other: Merry Wives (co-designer, Delacorte); Hercules (Delacorte); Soft Power (Public); Kismet (Santa Barbara); Marie: Dancing Still (5th Avenue); The Light in the Piazza, Candide (L.A. Opera); We Live in Cairo, The Black Clown (ART); Tommy, The Music Man, Little Shop of Horrors, Little Dancer (Kennedy Center); Silent Night (Washington National Opera); Zorro (Moscow; Atlanta); Hinterm Horizont (Berlin); Sweeney Todd (Portland Opera). Recorded Media: Spandex: The Musical, Row (Audible/WTF). Audio Consultant for the revival of Hedwig and the Angry Inch. Education: Yale University. (he/him/his)
Jim has cast over 150 Broadway shows. His work on Broadway this season includes Lehman Trilogy, Moulin Rouge!, Caroline, or Change, Harry Potter and the Cursed Child, Funny Girl, Take Me Out, and Plaza Suite as well as off-Broadway's Little Shop of Horrors and A Beautiful Noise in Boston, A Christmas Carol in Los Angeles, and A Christmas Carol, Harry Potter and the Cursed Child, and Lehman Trilogy in San Francisco. Other notable Broadway: A Soldier's Play, Long Day's Journey Into Night, She Loves Me, Noises Off, Anything Goes, Cabaret, Betrayal, Burn This, Tootsie, The Ferryman, Angels in America, Fun Home, Matilda, Once, Jerusalem, American Idiot, Spring Awakening, Pillowman, Thoroughly Modern Millie, Copenhagen. London includes: Betrayal, Glengarry Glen Ross, Cat on a Hot Tin Roof, Angels in America, Nice Fish, Glass Menagerie, Red Barn, Motherf**ker with the Hat, A Streetcar Named Desire, Scottsboro Boys, Children's Hour, La Bête, Deathtrap, Speed the Plow. Television/Film: Ari Aster's Disappointment Blvd., John Mulaney & The Sack Lunch Bunch (Netflix), The Seagull, A Home At The End Of The World, Flicka, Glee (Emmy nom), Brooklyn, Fantastic Beasts and Where to Find Them (New York Casting).
Alexandre has been with Jim Carnahan Casting since 2013. Broadway includes: Plaza Suite; Harry Potter and the Cursed Child; The Lehman Trilogy; Moulin Rouge! The Musical; Betrayal; Burn This; Groundhog Day; Amélie; Constellations; The River. West End: Glengarry Glen Ross. San Francisco: The Lehman Trilogy; Harry Potter and the Cursed Child. Film: Ari Aster's Disappointment Blvd.
Broadway: West Side Story, King Kong, A Bronx Tale, American Psycho, Noises Off, Aladdin. Tours: Finding Neverland. Regional: Disney Theatrical Group, Berkeley Repertory Theatre, The Public Theater, New York City Center Gala, Westport Country Playhouse. Love to John, my everything. (she/her/hers)
Megan is thrilled to be back home at Berkeley Rep after a two-year pandemic theatre hiatus. Pre-pandemic Megan was on the stage management team for more than 30 productions at Berkeley Rep. Favorites include Kiss My Aztec!, 946: The Amazing Story of Adolphus Tips, Treasure Island, Girlfriend, Tristan & Yseult, The Arabian Nights, The White Snake, No Man's Land, and Dear Elizabeth. Megan has also stage managed at American Conservatory Theater, The Curran Theatre, California Shakespeare Theater, La Jolla Playhouse, and St. Ann's Warehouse. These days you'll find her running a food distribution site for the Alameda County Community Food Bank, where it's been an honor to use her stage management skills to provide food to over a million Alameda County residents. (she/her/hers)
Dani returns to Berkeley Repertory Theatre for Swept Away. Local stage management credits: Culture Clash (Still) in America (Berkeley Repertory Theatre); Cymbeline, Communion, and Her Portmanteau (ACT); A Year of Magical Thinking, Detroit '67, Dry Powder, Luna Gale, and Splendour (Aurora). ACT assistant stage management credits: Testmatch, Heisenberg, The Birthday Party, and A Thousand Splendid Suns. Other notable stage management credits include A Thousand Splendid Suns (Arena Stage, Seattle Repertory Theatre). (she/her/hers)
Johanna is thrilled to be making her Berkeley Repertory Theatre debut. She was Associate Director on five Broadway musicals including Hedwig and the Angry Inch, American Idiot, War Paint, Grey Gardens, and King Kong as well as multiple national and international tours. Directing credits include Hedwig and the Angry Inch at the Olney Theatre Center (2021), the West Coast premiere of Noura by Heather Raffo at The Old Globe, Mona Mansour's Unseen (Old Globe New Voices Festival), Anne Washburn's I Have Loved Strangers (Clubbed Thumb and Williamstown Premiere), Tokio Confidential (Atlantic), Comedy of Errors, Schmoozy Togetherness (Williamstown), Much Ado About Nothing, Cymbeline, The Taming of the Shrew, The Rise and Fall of Annie Hall (Vineyard Playhouse), A Hatful of Rain (ITS Festival Warsaw), Semi-Permanent (Outstanding Solo Show, NY Fringe Festival), The Importance of Being Earnest (Bard), Golden Motors (BRIC), Functional Drunk, Fiesta Cabana, The Tanks Break (Ontological-Hysteric Theater). In December of 2019 she directed a site specific staged reading of Rogelio Martinez' Born in East Berlin at the former Stasi Headquarters in East Berlin. Her independent feature Auld Lang Syne received the Audience Award for Narrative Feature at the Indie Street Film Festival, and her newest feature My Address is Still Walton Have You Forgotten? created with playwright Karinne Keithley Syers has recently begun a screening tour. Her digital series of short Arguments by Juan Jose Saer is available to stream on the Old Globe website. Johanna is the recipient of Drama League, Boris Sagal, and Fulbright Fellowships. Regie-Praktikant at the Schaubühne and Maxim Gorki Theaters. MFA UT Austin. (she/her/hers)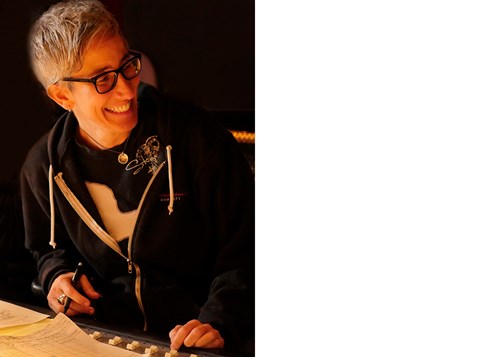 Julie is an Oakland-based music producer, multi-instrumentalist, music director, and composer. Over the last 30+ years, she has appeared on stages around the world and on numerous critically acclaimed recordings. She has collaborated with Ani DiFranco, Carly Simon, Indigo Girls, Maceo Parker, Joan Baez, Sia, Jill Sobule, Bruce Cockburn, Dar Williams, Toshi Reagon, Todd Sickafoose, Allison Miller, and Tony Scherr, among many others. She has music directed with Berkeley Rep (including the world premiere of Girlfriend — book/Todd Almond; music/Matthew Sweet; directed by Les Waters), California Shakespeare Theater, Actors Theatre of Louisville, and she received an L.A. Drama Critics Circle Award for Best Musical Direction for her work in the 2015 CTG/Kirk Douglas Theatre production of Girlfriend. Most recently she has been part of the creative team developing Jill Sobule and Liza Birkenmeier's musical F*ck7thGrade with City Theatre. Recent music production credits include songwriter Dillbilly's Chaparral; composer/jazz drummer Allison Miller's Boom Tic Boom release Glitter Wolf (named on multiple Best of 2019 lists); The Lost American JazzBook's Taxonomy of Pleasure (winner of the Jazz Vocal Album of The Year/18th Annual Independent Music Awards); songwriter Kofy Brown's Child of Providence; songwriter Katie Cash's Gift Horse; a track on Bruce Cockburn's Bone on Bone album (winner of 2018 JUNO Award for Contemporary Roots Album of the Year); "Just Like A Woman" — a duet with Carly Simon for the release Chimes of Freedom: The Songs of Bob Dylan; and upcoming releases by Allison Miller and Jill Sobule. She has written music for various films and dance productions and has multiple co-writing credits on recordings she's produced. Julie is thrilled to be returning to Berkeley Rep and collaborating with such an esteemed group of folks to bring you Swept Away. (she/her/hers)
Photo by Irene Young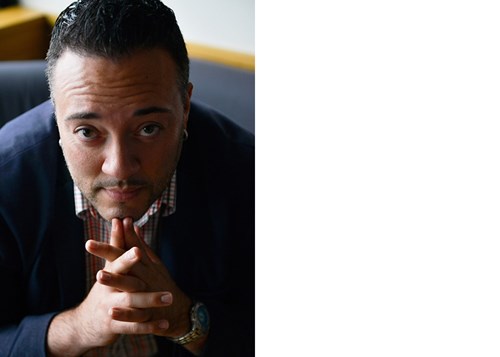 Award-winning Music Director Sean Kana is best known for his work on Berkeley Rep's Ain't Too Proud—The Life and Times of the Temptations, where he served as Associate Music Director. Shortly after, Sean was invited to serve in the same capacity on the pre-Broadway tour of Ain't Too Proud in 2018, traveling to New York, Washington DC, Toronto, and Los Angeles. Currently, Sean is the Music Director and Co-Composer/Arranger of new musical work, Larry the Musical, which tells the story of Filipino American labor leader Larry Itliong. Sean also currently serves as the Resident Music Director of Broadway by the Bay. His most notable accomplishments were In The Heights (TBA Best Music Direction), Miss Saigon, Les Misérables, and Beauty and the Beast. Sean also is a respondent and masterclass teacher for Lenaea Music Theatre Festivals, where he teaches vocal techniques to musical theatre singing. Sean has been involved in many album recordings and he just completed a holiday album with Broadway by the Bay. Recently, Sean worked at Sitka Fine Arts (Sitka, Alaska) where he served as Music Director for Little Shop of Horrors. In addition to Sean serving as the music director of Swept Away, he also serves as the music contractor at Berkeley Repertory Theatre. He has worked at other theatre companies, such as TheatreWorks and Center Repertory Theatre. He taught vocal techniques for actors in the MFA program at American Conservatory Theater. He has toured to Cuba, China, Italy, France, and London and throughout the United States music directing, playing keyboards and singing, giving concerts and masterclasses. Sean is an accomplished vocal technician, teaching the fusion of musical styles under the classical technique. Sean obtained his degree from San Francisco State University and is well-known in the Bay Area for being a music director for many different venues. He is a celebrated musician and has a talent for teaching and unleashing creativity. seankana.com (he/him/his)
David is an award-winning conductor who has music directed over 120 professional theatre productions throughout the Bay Area and US. Recent credits include working with American Conservatory Theater, Guthrie Theater, Lamplighters Music Theatre, San Francisco Playhouse, Ray of Light Theatre, Mountain Play, West Edge Opera, San Jose Repertory Theatre, and Shotgun Players, among many others. David has served on the music staff for College Light Opera Company since 2005 and is a regular guest conductor and faculty at a myriad of organizations, including national tours with Pop-Up Magazine and The Dear Hunter. In 2013 he founded Awesöme Orchestra Collective which he conducts and records monthly. davidmoschler.com
Berkeley Rep debut. Composer: Tuck Everlasting (Broadway 2016); The Burnt Part Boys (Playwrights Horizons/Vineyard Theatre, Lucille Lortel Nominee Best Musical 2011); Fugitive Songs (Drama Desk Award Nominee Outstanding Revue 2008); all have cast albums available at iTunes and Amazon. Television: Sesame Street, Elmo's World, and The Electric Company. Upcoming: the book, music, and lyrics for Ravello (Signature Theatre (VA) American Musical Voices Project); April Twilights & Prairie Songs, a song cycle for soprano and orchestra with text by Willa Cather; The Goats, a commission for producer Barbara Whitman and Grove Entertainment; with Nathan Tysen, Dreamland, for the Educational Theatre Association and Concord Theatricals, which just released a studio cast album on Craft Recordings, available everywhere. Proud graduate of Elon University and NYU. (he/him/his)
Brian is a New York City-based music director, pianist, orchestrator/arranger, producer, and composer. Most recently, he was the Music Director of Disney's Frozen on Broadway. He is currently the Associate Music Supervisor of The Book of Mormon on Broadway. He was the Music Director of Kinky Boots on Broadway, which won six Tony Awards including Best Musical, Best Score, and Best Orchestrations. The cast recording won the 2013 Grammy Award for Best Musical Theatre Album and the West End production won an Olivier Award for Best Musical. He was the Associate Music Supervisor as well for Kinky Boots on Tour, London and in Toronto. Brian has played in the Broadway and off-Broadway orchestras of …Spelling Bee, Avenue Q, Altar Boyz, and The Book of Mormon. Other theatre credits include Chess at the Kennedy Center, Follies at Barrington Stage Co., Bobby and Kristen Lopez: American Songbook at Lincoln Center, and Clay Aiken: Tried and True DVD for PBS. As an orchestrator, Brian's projects have included The Heart of Rock and Roll featuring the catalog of Huey Lewis, Mr. Chickee's Funny Money with music by Motown legend Lamont Dozier, Into the Wild by Niko Tsakalakos and Janet Allard, A View From The River by Will Van Dyke and Jeff Talbott, Fantasy Football: The Musical? by David Ingber, Pool Boy by Niko Tsakalakos and Janet Allard, The UnCivil War by Rick Kunzi, Barnstormer by Douglas Cohen, and The First Snow by Niko Tsakalakos. On TV, he contributed additional orchestrations for NBC's The Wiz Live and can be heard as a pianist on The Marvelous Mrs. Maisel on Amazon. As a composer, Brian's latest project is a songwriting collaboration with Colin Donnell called The Nineteen Twenty. Their first EP, Chaos + Cocktails, is available for sale on iTunes and everywhere music streams. He holds a Bachelor of Music in Piano Performance from SUNY Fredonia and a Masters degree in Collaborative Piano from NYU. brianusifer.com (he/him/his)
Swept Away is David's Berkeley Rep debut. Broadway: Hadestown (Chita Rivera Award, Tony, Drama Desk, Lortel Nominations). David's original work as Artistic Director of Advanced Beginner Group has been presented in New York at PS 122, New York Live Arts, The Kitchen, Symphony Space, Abrons Arts Center, The Chocolate Factory, and The Whitney. ABG has also performed at the Walker Art Center, Jacob's Pillow, MASS MoCA, and Carolina Performing Arts, among others. Recent NY projects include: directing The Object Lesson (NYTW, BAM) and choreography for Underground Railroad Game (Ars Nova), An Octoroon (Soho Rep), The Antipodes (Signature Theatre). Film: I Am Legend, A Marriage Story, and upcoming feature from Noah Baumbach. He is the recipient of three NY Dance and Performance 'Bessie' Awards, including Best Production for I Understand Everything Better and a 2020 Obie Award for Distances Smaller Than This Are Not Confirmed. He is currently a professor of theatre at Sarah Lawrence College. (he/him/his)
Michael is delighted to finally be back at Berkeley Rep where he created the Tony Award-winning American Idiot over 10 years ago. Recent credits include the new Little Shop of Horrors now playing Off- Broadway, Burn This starring Adam Driver and Keri Russell, Head Over Heels, a new production of La Traviata at the Met, and the film of The Seagull starring Annette Bening and Saoirse Ronan. Other credits include Spring Awakening (Tony Award, Best Director, Best Musical), Hedwig and the Angry Inch (Tony Award, Best Revival), Marnie (ENO and Met), and a new Rigoletto (Met), Side Man (Tony Award, Best Play), Thoroughly Modern Millie (Tony Award, Best Musical), A View from the Bridge (Tony Award, Best Revival), among others. TV: Smash (Pilot, Season One), Alpha House (Amazon). Film: Single All the Way (Netflix), A Home at the End of the World (Warner Bros.), Flicka (Fox 2000). He has won Tony, Drama Desk, Outer Critics Circle, Drama League, Jefferson, Ovation, and Carbonell awards. He serves on the boards of New York Stage and Film and The Arthur Miller Foundation.
Assistant Director
Jacob Sexton
Associate Choreographer
Brian Munn
Copyist
Russ Bartmus
Associate Copyist
Megan Sperger
Associate Scenic Designers
Jessie Bonaventure · Amelia Bransky
Associate Costume Designer
Mark Koss
Associate Lighting Designer
Timothy Reed
Assistant Lighting Designer
Charlie Anthony Mejia
Associate Sound Designer
Owen Meadows
Additional Casting
Amy Potozkin, CSA
Automation
James McGregor
Automation Cover
Isaac Jacobs
Board Programmer Subs
Christine Cochrane · Amy Domjan
COVID Safety Officer
Kathleen Parsons
Costumes
Janet Conery · Kathy Kellner Griffith · Kelly Koehn · Andrea Phillips · Hannah Velichko
Deck Crew
Kevin Aikens · Julia Formanek · Bradley Hopper · Alaiya Morgane
Electrics
Travis Clark · Gray DePol · Richard Fong · Jacob Joseph · Charis Lam · Joseph Lubman · Chloe Schweizer · Caitlin Steinmann · C. Swan-Streepy · Maggie Wentworth
Hair and Makeup Consultant
Megan Ellis
PRG Installers
Issy Stadler · Tony Valentino · Erik Yans
Props
Katelyn Fitt · Garner Takahashi Keene · Sofie Miller · Brittany Watkins
Props Project Manager
Andrew Thiels
Production Management Assistant
Haley Miller
Scene Shop
JJ Jacobs · August Lewallen · Jessica Loney · Carl Martin · Sean Miller · Sam Schwemberger · Charlotte Wheeler
Scenic Art
Nathaniel Bice · Chrissy Curl · Katie Holmes · Cayla Ray-Perry · Adeline Smith · Sam Welsing · Jenny Yang
Production Audio / A1
Annemarie Scerra
Sound
Courtney Jean
Stage Supervisor Cover
Leslie Radin
Wardrobe
Hannah Chylinski · Caz Hiro
Additional scenic elements and automation provided by Production Resource Group, LLC.
Additional lighting gear provided by Felix Lighting.
Additional sound gear provided by Masque Sound.
Additional rigging inspection by Steven Schmidt.
Additional structural engineering by Tipping Structural Engineers, Ian Kelso, and Natalie Tse.
Special thanks
Nevin Law Group
Foresight Theatrical
DKC/O&M
Jason P. Baruch, Sendroff & Baruch LLP
Medical consultation for Berkeley Rep provided by Agi E. Ban DC, John Carrigg MD, Cindy J. Chang MD, Christina Corey MD, Neil Claveria PT, Patricia I. Commer DPT, Brenton Dowdy DPT, Kathy Fang MD PhD, Steven Fugaro MD, Whitney R. Johnson DDS, Olivia Lang MD, Allen Ling PT, and Christina S. Wilmer OD.
Wayne is thrilled to be making his Berkeley Rep debut with Swept Away. Theatre credits include Broadway: 1984; Off-Broadway: Big River (Encores), The Legend of Georgia McBride (MCC), Of Thee I Sing (Encores); Regional: The Cake (La Jolla Playhouse), Pride in the Falls of Autrey Mill (Signature Theatre), Bright Star (Old Globe), Bonnie and Clyde (Asolo Rep and La Jolla), Working (Old Globe). Film credits include: A Quiet Place 2, The Trial of The Chicago 7, The Hunt, Werewolves Within, Richard Jewell, The Kitchen, Wolves, Hello My Name Is Frank, Prisoners, Lincoln, Edge of Darkness, Duplicity, Leatherheads, In the Valley of Elah, Pride and Glory, O Brother, Where Art Thou?, Hard Rain, The Fan, and Apollo 13. Over 100 TV guest stars including: The Righteous Gemstones, Billions, Evil, Pearson, Suits, One Dollar, Sneaky Pete, Fargo, BrainDead, Madam Secretary, Gotham, The Leftovers, Hell on Wheels, Elementary, Person of Interest, The Good Wife, all the Law & Orders, Boardwalk Empire, The West Wing, and The District. (he/him/his)
Photo by Kirsten Getchell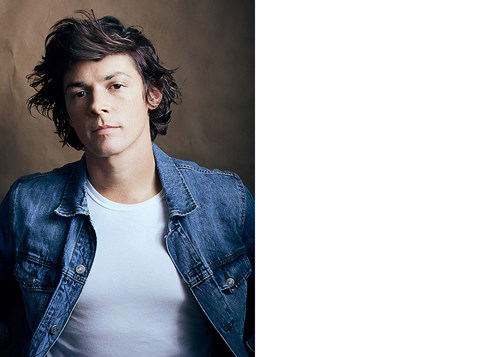 Adrian is an actor and musician from Brooklyn, NY. Originally growing up in the rustic outlands of upstate New York, he went on to complete a BFA in Theater at Carnegie Mellon University in Pittsburgh, before landing in NYC and founded the critically acclaimed, internationally touring acoustic indie folk band Bandits on the Run. In addition to songwriting, singing, and playing guitar with the Bandits — whose last year has included recording their EP Now Is The Time with producer Ryan Hadlock (The Lumineers, Brandi Carlile), producing songs for the Netflix show Storybots, writing and starring in a filmed musical (The Band at the End of the World), and developing an immersive music theatre experience with NYC's newest park, Little Island NYC — Adrian stars opposite Hailee Steinfeld as Austin Dickinson in the Apple TV+ breakout hit Dickinson, a half hour comedy revisioning the life of Emily Dickinson, which just aired its third and final season. Adrian is honored to be joining such a stunning cast and team in Swept Away to make his Berkeley Rep debut! @adrian.blake.enscoe @banditsontherun (he/him/his)
Photo by Stephanie Diani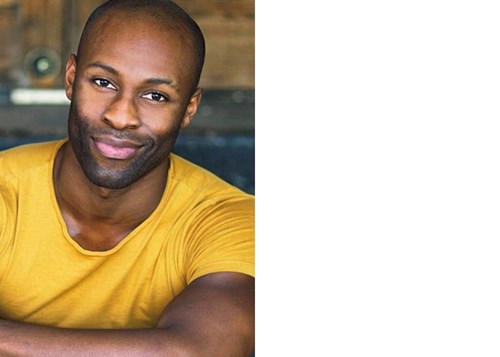 Taurean is making his Berkeley Rep debut! His Broadway credits include Mamma Mia! (Broadhurst Theatre), Miss Saigon (Broadway Theatre), and The Cher Show (Neil Simon Theatre). His national tours and regional credits and concerts include Priscilla, Queen of the Desert (first national tour); Thoroughly Modern Millie Concert (The Actors Fund/Minskoff Theatre); Guys and Dolls Concert (Carnegie Hall); Audrey 2 (in drag) in Little Shop of Horrors (Berkshire Theatre Group); Can Can, Damn Yankees, Curtains, and Peter Pan (Paper Mill Playhouse); Nikkos in Legally Blonde (The Cape Playhouse); Steam Heat (Mason Street Warehouse); Hairspray, Seven Brides for Seven Brothers, The Full Monty, A Chorus Line, and Plato/Macavity in Cats (Music Theatre of Wichita). He has also been seen on the red carpet of the 2019 Met Gala accompanying Billy Porter, as well as appearing as a fashion model on Season 18 of Bravo's Project Runway. @taureanje (he/him/his)
Photo by Sarah Jenkins Photography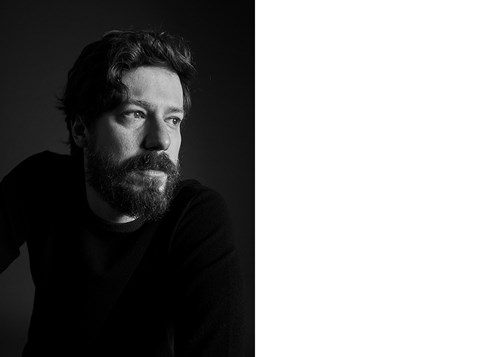 John was last seen on stage at Berkeley Rep in 2009 starring in Green Day's rock opera American Idiot which transferred to Broadway where it won several Tony Awards as well as a Grammy for Best Cast Album. John received a Tony Award in 2007 for his portrayal of Moritz Stiefel in the groundbreaking Duncan Sheik/Steven Sater musical Spring Awakening. Other Broadway credits include Eugene O'Neill's Long Day's Journey Into Night, Jez Butterworth's Jerusalem, and David Lindsay-Abaire's Pulitzer Prize winning play Rabbit Hole. Other theatre credits include Beau Willimon's Farragut North and Conor McPherson's Port Authority at Atlantic Theater Company, David Lindsay-Abaire's Kimberly Akimbo at South Coast Rep and Manhattan Theatre Club, and Fuddy Meers in London's West End. Film: Come Play, Underwater, The Best of Enemies, Peppermint, Sadie, The Miseducation of Cameron Post, The Belko Experiment, Hush, 10 Cloverfield Lane, The Heart Machine, Short Term 12, Margaret, Jonah Hex, and Pieces of April. TV: Aaron Sorkin's series The Newsroom, Olive Kitteridge, Westworld, High Maintenance, and Love Life on HBO, Netflix's Easy, and Amazon's Modern Love. John is also a singer/songwriter and drummer for the rock band LAKES. His original solo records Six Day Hurricane, 8th and Jane, and the LAKES EP Just to Feel the Feeling are all available online. (he/him/his)
Photo by Daniel King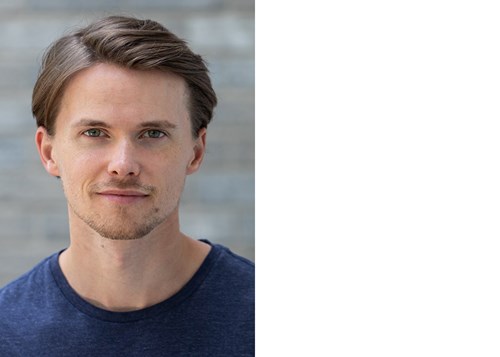 Cameron is making his Berkeley Rep debut! His favorite credits in both theatre and opera include Fyedka in Fiddler on the Roof in Yiddish (National Yiddish Theatre Folkbiene), Misha in The Golden Bride (National Yiddish Theatre Folkbiene), Franz in The Tiny Moustache, Rapunzel's Prince/Wolf in Into the Woods, Pasquale in Orlando Paladino, and Kyle in Jeff Blumenkrantz's Moving Right Along. He received his BM at Acadia University and his MM at Manhattan School of Music. (he/him/his)
Photo by Breanne Sinibaldi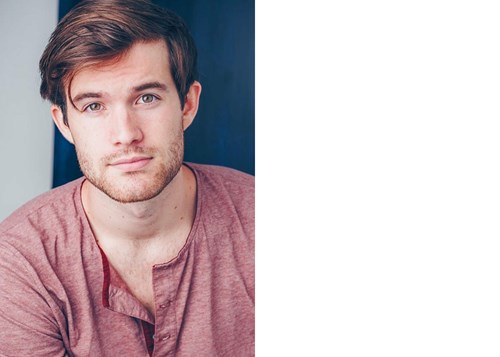 Brandon is a Texas native very grateful to be making his Berkeley Rep Debut. His latest Broadway credits include Waitress and American Psycho. He previously performed in The Public's Shakespeare in the Park: The Tempest at the Delacorte Theater in Central Park. He went to seven different countries with the national/international tour of American Idiot. His TV/film credits include Z: The Beginning of Everything and The Blacklist. He is a graduate of the William Esper Studio having studied with William Esper. He received his undergraduate education from Pace University in Musical Theater in New York City. @brandonkalm (he/him/his)
Photo by Corinne Louie
A native Southern Californian, Robert is excited to make his Berkeley Rep debut with Swept Away. Credits include Miss Saigon (Original Revival Cast, Broadway and Tour), Kinky Boots (OBC), Wicked (Broadway and Tour), and Mamma Mia! (Tour). Additional credits include the world premiere company Heart of Rock and Roll (La Jolla Playhouse), Flower Drum Song, and the German premiere of Disney's Aida. Instagram and TikTok @RobertPendilla (he/him/his)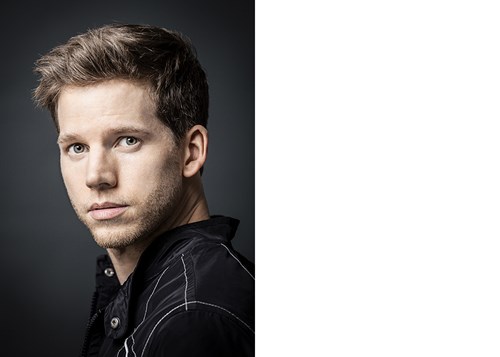 Stark most recently appeared on Broadway in Aaron Sorkin's adaptation of To Kill a Mockingbird opposite Jeff Daniels. Prior to that, he was nominated for a Tony Award and received a Grammy Award for originating the role of Charlie Price in the Tony Award-winning musical Kinky Boots. Recent film credits include Steven Spielberg's The Post opposite Tom Hanks and Meryl Streep, the Coen Brothers' Inside Llewyn Davis with Oscar Isaac and Carey Mulligan, and Clint Eastwood's Flags of Our Fathers. He was most recently seen on television as the lead of the FOX series Minority Report. He made his Broadway debut in Journey's End, for which he received his first Tony Award nomination and won the 2007 Theatre World Award before going on to star in Green Day's rock musical American Idiot. Stark received a BFA from the University of Southern California. With endless gratitude to my incredible wife. (he/him/his)
Photo by Drew Wiedemann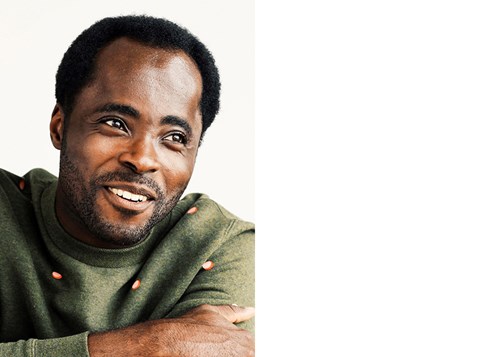 Ben is making his Berkeley Rep debut! His national tour and regional credits include: Beautiful: The Carole King Musical (North America), Jubilee (Arena Stage), Les Misérables (Alliance Theatre), and A Chorus Line (Lexington Theatre). Ben sends huge thanks to his family and friends, his agents at CGF Talent, and the creatives for the opportunity. BFA in Musical Theatre Texas State University. @B_toomer (he/him/his)
Photo by Sam Pickart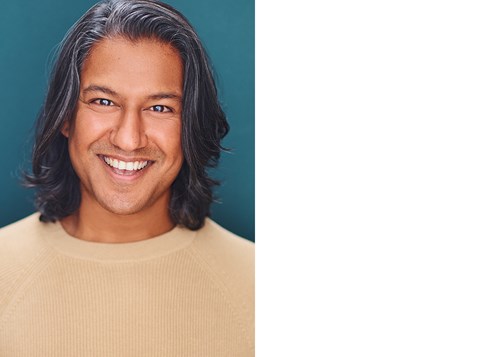 Vishal is making his Berkeley Rep debut! He made his Broadway debut as Larry the cameraman in Groundhog Day (August Wilson Theatre). His Off-Broadway and regional credits and concerts include Einstein's Dreams (Prospect Theatre), Road Show (New York City Center), DAVE (Arena Stage), Spelling Bee (Ford's Theater), Crazy For You (Pennsylvania Shakespeare Festival), The Secret Garden (Shakespeare Theater Center, Cincinnati Playhouse), Cinderella (National Asian Artists Project), and a Helen Hayes nominated performance as Frog in A Year with Frog and Toad (Adventure Theatre). He has also had the honor of singing the National Anthem for President Barack Obama, and appears on the albums Losing My Mind: A Sondheim Disco Fever Dream, The Wellsongs Project, and Charlie Rosen's Come Hang. IG: @vishgram (he/him/his)
Photo by Ricky Gee Photography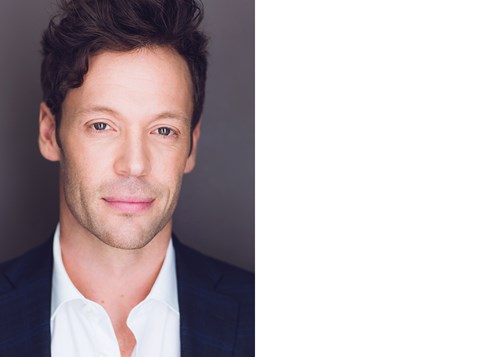 Ryan was seen on Broadway in Movin' Out, Xanadu, Hair, Promises, Promises, and How to Succeed in Business Without Really Trying. London: Henry IV, Rent, Laramie Project, Journey's End. TV: Quantico, FBI: International, Kennedy Center Honors, The Miraculous Year, Smash, 30 Rock. Film: Torn (Winner Best Actor – Comedy Short @ SENE Film Fest), Locked Down, Keep. Ryan studied at Penn State University (BFA) and LAMDA (Honors). @ryan_watkinson (he/him/his)
Photo by Emily Lambert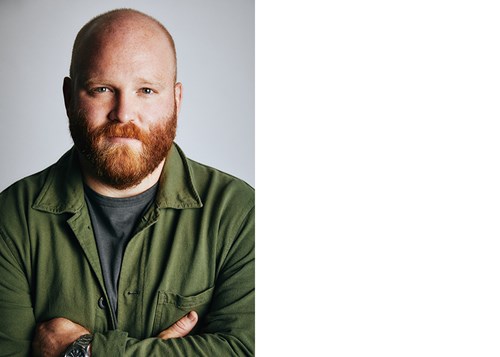 Jacob is excited to return to Berkeley Rep after appearing in the world premiere of Amélie, A New Musical. Broadway/NYC: Carousel (Enoch Snow, Imperial Theatre), Hello, Dolly! (Shubert Theatre), Violet (American Airlines Theatre), Amélie, A New Musical (Nino understudy, Walter Kerr Theatre), The Phantom of the Opera (Joseph Buquet/Monsieur Reyer, Majestic Theatre), 1776 (Robert Livingston, New York Scott Center), Mack & Mabel (Harry/Ensemble, New York City Center). National tour: Chicago (Amos Hart). Regional credits include Benny & Joon (Waldo, Paper Mill Playhouse), Shrek the Musical (Shrek, Broadway at Music Circus), Sister Act (Joey, Paper Mill Playhouse), Amélie, A New Musical (Berkeley Rep/Center Theatre Group), A Christmas Carol (Jacob Marley, Shakespeare on the Sound), Othello (Iago understudy, Arkansas Shakespeare Theatre), As You Like It (Corin, Arkansas Shakespeare Theatre). Concerts/symphony: "New York, New York" at the Kurt Weill Festival in Dessau, Germany and "Kurt Weill on Broadway" at Symphony Space. TV/Film: The Gilded Age (John Dixon, HBO), Annie (Mr. Bundles, NBC). (he/him/his)
Photo by Ted Ely
Joshua is thrilled to be making his Berkeley Rep debut with Swept Away. Joshua is a Bay Area native and professional freelance cellist and can be heard at various venues throughout the greater Bay Area. Joshua's first love is musical theatre; he is the Principal Cellist for multiple local theatre companies including Broadway by the Bay, Contra Costa Musical Theatre, Center Repertory Company, Lucky Penny Productions, and 42nd Street Moon. As a classically trained cellist, Joshua is the Assistant Principal Cellist with the Fremont Symphony and is often requested to sit in with other of the professional Bay Area symphonies. In addition to symphonic and theatre work, Joshua plays with local chamber and solo performance artists. He holds a Master of Music Degree in Cello Performance from the University of Washington, and a Bachelor of Music Degree in Cello Performance from Chapman University. (he/him/his)
Violinist and violist Charith Premawardhana was born into a musical family in Sri Lanka and was raised in Chicago. Musical studies took Charith to Interlochen Center for the Arts, Oberlin Conservatory, Rice University, Aspen Music Festival and School, and eventually San Francisco Conservatory of Music. Upon graduation from SFCM Charith began performing extensively in the Bay Area freelance music circuit. Swept Away is Charith's third show at Berkeley Repertory Theatre, following To the Lighthouse in 2007 and Paradise Square in 2019. Charith is the founder and director of Classical Revolution, a music presenting organization focusing on chamber music performances in fun and accessible venues. Classical Revolution has remained active during the pandemic, presenting at least three performances per week in San Francisco. Since its formation in 2006 Classical Revolution has presented on average 150 events per year in over 100 Bay Area venues and spawned a network of chapters in over 40 cities across the US, Canada, and around the world following the model of making classical music performances more accessible and fun. Charith maintains an active performing career having shared the stage or studio with such notable acts as Yo-Yo Ma, Gil Shaham, Lynn Harrell, Renee Fleming, Evelyn Glennie, Alexander String Quartet, The Mars Volta, Madeleine Peyroux, Third Eye Blind, Foreigner, Evanescence, The Coup, Edward Sharpe and the Magnetic Zeroes, Deltron 3030, Josh Groban, Garth Brooks, Sting, Bob Weir, and Helen Jane Long. Charith can be heard on film soundtracks for The Shape of Water and Sorry to Bother You. classicalrevolution.org | facebook.com/classicalrev | Instagram @classicalrevolution @charithp
Burke is a multi-instrumentalist, singer-songwriter, performing musician, and audio producer. He has been performing music at concerts, clubs, festivals, and recording studios in the Bay Area for many years, both as a solo artist and as a member of several bands. Recent venues include the Great American Music Hall, Studio 55, the Ivy Room, Cafe Du Norde, and local music festivals and dances. His production company, Open Door Productions, provides composition, sound design, and audio production services for live performances, recording artists, popular video games, film, and other interactive media. Highlights include music for the Choo Choo Soul video series for Disney Playhouse. Swept Away is his first performance at Berkeley Repertory Theatre. opendoorprod.com
Steve played guitar in Berkeley Rep's premiere of Paradise Square as well as Kiss My Aztec. He is a Bay Area native making a living as a professional guitarist. His music education began at a young age studying classical piano, but he later fell in love with the guitar. He graduated from California State University East Bay in 2014 with a BA in jazz guitar performance. Versatility across music genres is one of his strongest assets and has ultimately led to touring nationally and internationally as a side musician for different artists. Apart from playing musicals around the Bay Area, he plays guitar for Warscythe. It's not uncommon for Steve to play everything from country to heavy metal and a musical all in the same week. Steve tries to find things he likes about music in every genre he listens to, and he's thrilled to help bring the music of this production to life.
Bassist Daniel Fabricant has performed internationally with Piaf! The Show, Billy Porter, Michael Feinstein, Liza Minnelli, Betty Buckley, Joan Rivers, Spencer Day, Ann Hampton Callaway, Petula Clark, and Mary Wilson of the Supremes, among others. In the Bay Area, he regularly plays with Lavay Smith and Her Red Hot Skillet Lickers, Rupa and the April Fishes, and Redwood Tango Ensemble. Musicals include Paradise Square at Berkeley Rep, Fiddler on the Roof at the Golden Gate Theatre, and 1776 at American Conservatory Theater. Daniel is also an accomplished music instructor, teaching orchestra, guitar, bass, and ukulele to students of all ages in private and group settings. His pandemic project has been raising a fierce and loving toddler named Ila. danielfabricantmusic.com (he/him/his)
Lane is a prominent drummer/percussionist in the San Francisco Bay Area, having performed for many different theatre companies and orchestras in this region over the past 20 years. Berkeley Rep credits include: Ain't Too Proud—The Life and Times of the Temptations, Paradise Square, and Kiss My Aztec. Other notable theatre credits include Seth Rudetsky's Concert for America, Altar Boyz (Center Rep), Next To Normal (Broadway by the Bay), Million Dollar Quartet (Broadway by the Bay), Aida (Broadway by the Bay), Peter and the Starcatcher (Hillbarn Theatre), and Bright Star (Palo Alto Players). Lane is also a sought-after orchestral percussionist, and has performed with the San Jose Symphony, Air Force Band of the Golden West, Berkeley Symphony Orchestra, and Monterey County Pops. Lane is currently the Percussion Caption Head for the San Jose State University Marching Band and has instructed and arranged for many high school percussion sections in the area. He has had the pleasure of studying drumset with Mike Johnston, Peter Erskine, and percussion with Galen Lemmon. Lane endorses Dream Cymbals and Innovative Percussion. lanesanders.com
Matthew Masten is a theatre and film producer based in New York City. He received a Tony Award nomination in 2012 as part of the producing team of Gore Vidal's The Best Man starring Angela Lansbury and James Earl Jones. Most recently, he served as Executive Producer of Michael Mayer's film adaptation of Anton Chekhov's The Seagull, adapted for the screen by Stephen Karam and starring Annette Bening, Saoirse Ronan, and Elisabeth Moss. Past Broadway and Off-Broadway productions include Bill Condon's acclaimed revival of Side Show, Of Mice and Men starring James Franco and Chris O'Dowd, Buyer & Cellar starring Michael Urie (Off-Broadway and National Tour), My Name is Asher Lev (Outer Critics Circle Award), and the 2014 Original Cast Recording of Side Show. Matthew is a proud graduate of Elon University. (he/him/his)
Sean Hudock is a theatre and film maker based in Brooklyn, NY. Producing work includes the creation and development of original award-winning plays which have premiered at Arena Stage, Amphibian Stage, Primary Stages, Ars Nova, and beyond. In 2020 he launched the immersive audio company Knock at the Gate which has since raised nearly $15,000 for The Actors Fund and been featured in the New York Times, Wall Street Journal, American Theater Magazine, and Good Day New York. As an actor, in film he starred opposite Seth Numrich and Hale Appleman in Private Romeo, The Chaperone opposite Elizabeth McGovern and Haley Lu Richardson, and onstage in leading roles at Cleveland Play House, SoHo Playhouse, Shakespeare Theatre of New Jersey, Alabama Shakespeare Festival. Sean has been developing Swept Away alongside Matthew Masten since 2015. @seanhudock (he/him/his)
Madison Wells Live is the live entertainment arm of Madison Wells, Gigi Pritzker's award-winning, independent production company. Led by Executive Producer Jamie Forshaw, Madison Wells Live focuses on producing purpose-driven projects through collaboration with partners who are aligned in the belief that good storytelling sparks important conversation. The division has a robust-but-curated slate of stage productions and entertainment ventures focused on essential, artist-driven storytelling. Broadway credits include Company (Olivier Award for Best Musical Revival), Hadestown (Tony Award for Best Musical), Pass Over, The Inheritance (Tony Award for Best Play), and Million Dollar Quartet (Tony nomination for Best Musical). West End: The Ocean at the End of the Lane (Olivier nomination for Best New Play). Off-Broadway: Seven Deadly Sins. madisonwellsmedia.com
Music manager and record label owner Dolphus Ramseur has managed The Avett Brothers since 2003 while also fostering the creative visions of musicians including Carolina Chocolate Drops, Sierra Ferrell, Rhiannon Giddens, Amythyst Kiah, Langhorne Slim, and Steep Canyon Rangers. His artists have sold out prestigious venues Madison Square Garden, Radio City Music Hall, Barclays Center, and Red Rocks Amphitheater. Ramseur was inducted into the North Carolina Music Hall of Fame in 2018. In 2020, he successfully organized The Avett Brothers' two sold out drive-in shows, allowing fans to safely enjoy live music together. Learn more about Ramseur and his company at ramseur.com. (he/him/his)
* Indicates a member of Actors' Equity Association, the Union of Professional Actors and Stage Managers in the United States.
This show has no intermission.
Swept Away is made possible thanks to the generous support of
Season Sponsors
Bruce Golden & Michelle Mercer
Frances Hellman & Warren Breslau
Wayne Jordan & Quinn Delaney
Gisele & Kenneth F. Miller
Jack & Betty Schafer
The Strauch Kulhanjian Family
In-kind season sponsor

Executive sponsors
Lauren Edgerton
Jean & Michael Strunsky
Gail & Arne Wagner

Sponsors
Jill & Steve Fugaro
Karen Galatz & Jon Wellinghoff
Jerry & Julie Kline
Michael H. Kossman
Marianne Mills
Patricia Sakai & Richard Shapiro
Schwab Charitable
Linda & Steve Wolan
Associate sponsors
Edith Barschi
Cindy J. Chang, MD & Christopher Hudson
Cynthia A. Farner
Kevin & Noelle Gibbs
Martin & Janis McNair
Barbara L. Peterson
Special thanks to the Partners of Swept Away.
Swept Away is a recipient of the Edgerton Foundation New Play Award and is made possible in part by the Mosse Artistic Development Fund.
Affiliations
The director and choreographer are members of the Society of Stage Directors and Choreographers, Inc., an independent national labor union. The Scenic, Costume, Lighting, and Sound Designers in LORT Theatres are represented by United Scenic Artists Local USA-829, IATSE.
Musicians in this production are members of Musicians Union Local 6, American Federation of Musicians.

We've barely begun to understand how this pandemic has affected our mental health, but I already know that I am feeling the absence of two things in particular: metaphor and possibility. The theatre provides both, and being without a regular dose of it for so long takes a toll. The poetry of symbolic meaning, the way it offers us a bit of distance that makes space for reflection has been hard to come by. And the lack of surprise encounter or unanticipated connection with other humans has made for relentlessly predictable days. But light glimmers on the other side of this tunnel…
Having a show running in the Peet's Theatre again is going a loooooong way toward getting my feet underneath me after such a wobbly two years. I had forgotten how special it feels to walk through those doors and discover a whole new world with each production. One might assume that Swept Away, with such major artistic firepower behind it, would land on the more expansive Roda stage, but director Michael Mayer knew that it belonged in the smaller, odder Peet's. (The shape of the playing space was designed to replicate the quirky asymmetry of the theatre's beloved original configuration on College Avenue. It's unobtrusively askew and surprisingly inviting — there's no other space like it.)
Swept Away provides the perfect canvas for this gem of a theatre's current transformation: the story is compact yet epic, and cries out for imaginative solutions to everything from time passing to a storm at sea. It's positively glorious to bask in the evocative work of our designers and artisans, who have once again made pure theatre magic. Their work reflects an astonishing level of detail — almost everything you see is something someone thought about and chose. The smallest decisions are subject to intense scrutiny and painstaking deliberation.
In this production, for example, to get the ropes to look right, our extraordinary scenic artist Lisa Lázár spent hours and hours dying them by hand. How thick they wanted to be, what they were made out of, how tightly they twist, how much of the little fibrous bits (technical term!) we can see — all of this was up for discussion. And while this may not seem important at first blush, these small considerations accumulate and unlock doors to believing in the unbelievable.
Set designer Rachel Hauck has outdone herself. She has transformed the Peet's stage into a rugged, weathered vessel that appears ready for rough seas and even rougher men. The ship looks like it's always been there, which of course it hasn't at all. This ingenious design represents the most recent incarnation in a long legacy of richly imagined worlds.
To accompany the visual feast, sound designer Kai Harada has created a magnificent aural one. The soundscape transports us to a place where squawking ocean birds circle a hypnotically creaking ship, vividly evoking a long sea voyage. The Peet's has been equipped with Meyer Sound's Constellation System — a state-of-the-art speaker setup capable of allowing sound to travel, bounce, pinpoint, or wash with astonishing clarity and precision, and this production employs all of its bells and whistles, allowing for an unparalleled depth of sonic experience.
And then there's the music, which this cast elevates to a truly gorgeous place. A particular alchemy transpires when the actors who play Big Brother (Stark Sands) and Little Brother (Adrian Blake Enscoe) sing together. Their voices intertwine with a seemingly effortless fluidity, resulting in sublime and soaring harmonies.
I find it fun to pay attention to how the songs are functioning. The show lives in relatively uncharted waters (sorry — couldn't resist) using an existing catalog of music and extrapolating fictional characters and a plot. This positions it in between two pillars of the genre: a jukebox musical, where the story is generally a chronological, non-fictional exploration of an artist's music, and a more traditional original musical where the story and songs are generated together.
The Avett Brothers wrote the songs in Swept Away before any inkling of its theatrical rendition was on the horizon. Therefore, the music takes on an unusual quality where the lyrics don't always propel the plot or describe a character's inner monologue, but rather serve to explode a moment into poetic territory, offering both texture and a different kind of momentum. The way they utilize repetition is less about a story point that wants to be highlighted, and more about a mood or feeling. It's not cut and dry, but rather mimics the murky aquatic territory that literally surrounds the characters — the feeling of potential, of waiting for something to happen, the unknown on the horizon, the rolling of one day into the next.
The songs themselves have inspired legions of dedicated fans all over the world. The Avett Brothers' music harnesses an honest, unadorned spirit where we strive to be better people because it's the right thing to do — for reasons that seem based in faith rather than capitalism. To be better isn't about a better job or a better car, but rather about a better humanity; one where we don't deny the existence of darkness, we look squarely at it and make a choice. Sometimes we even make the wrong choice. But a mistake, no matter how tragic, is also a gateway to forgiveness. It may be a long road to get there, but all we can do is put one foot in front of the other. Eventually, hopefully, it will take us somewhere we want to land.
Madeleine Oldham
One day, a man who loved The Avett Brothers had a thought: wouldn't their music make an amazing stage musical? Producer Matthew Masten followed this impulse from the tiniest seed of an idea to the tree in full flower that you now get to experience. He brought together the incredible book writer and director and made space for the magic to happen. Berkeley Rep's Resident Dramaturg Madeleine Oldham talked with Scott Avett and Bob Crawford of The Avett Brothers, director Michael Mayer, and book writer John Logan about bringing this gem of a show into the world.
To begin, I'm curious to know from Scott and Bob: when you first learned that somebody wanted to make a musical based on your work, how did you feel about that? What was your response?
Scott Avett: The songs were birthed in such a visual way that it made sense. But I also felt total awe and amazement. Because it takes somebody else — many somebody elses — to make things like this happen. For someone to have that interest, love, and drive, as Matthew [Masten] did, was incredible.
Bob Crawford: When the album Mignonette was being written, we were early in our touring life, and Scott was reading about the shipwreck and events that loosely inspired the album. The big conversation in the tour van was about this ship captain who said, "When we get back to shore, there's the custom of the sea, and we didn't really follow it, but we didn't follow it because it wasn't practical at the time. When we get back to shore, we're going to tell the truth. And if it hangs us, it hangs us." And that was kind of our attitude, in those years. The songs spoke a certain truth, and if we could stand behind the songs, we would always be okay, come success or failure.
As we drove, we talked a lot about the craft of songwriting. One theme that kept coming up was: "Can I sing this lyric for the rest of my life and still believe in it?" To me, our conversations about songwriting were like a craftsman building a dining room table and chairs, or a cabinet. When I became enamored with songwriting in my late teens, it was more the Jack Kerouac style: you spit it out; there's no editing. For Scott and Seth, the process was more, "Craft this lyric and keep refining it, and edit, and edit, and edit, and just make it right."
Michael, I see you nodding as Bob talks about crafting and editing. Is there something you'd like to add about that?
Michael Mayer: What appeals to me about these songs is that incredible craftsmanship. What you hope for as a director is that the songs will have enough in them to sustain a performance through a run. When Scott says "it's got to be a song that I want to sing for the rest of my life," it's the same principle. The actors have to want to sing these songs through the entire run of a show. We're trying to craft something that will stand the test of time. It has to have sturdiness, texture, layers of character, emotion, and imagery — all the elements of a great song. This music has them in spades.
John, when you were first contacted about making a musical based on The Avett Brothers' music, do you remember your initial response?
John Logan: One morning, out of the blue, I got an email from someone I didn't know. Matthew Masten asked if I thought the Avetts' concept album Mignonette could make a stage musical. I instantly responded yes — and that I'm in!
Were you an Avett Brothers fan? What prompted you to say yes instantly?
John Logan: I was a fan. Then a casual fan — now a rabid fan. There is something unique and powerful about their songs: real storytelling and drama I thought would work well on stage. Plus, when you're writing a musical you live with the music for years, so you have to love it and be continually inspired by it. The Avetts never disappoint and constantly inspire.
The only question I asked when I began was: will the Avett Brothers open their whole song catalog to me? Can I use everything? They were gracious enough to agree. My process for creating the story and writing the book was straightforward, if time intensive: I listened to every single Avett Brothers song and took notes on all of them. As I listened, characters began to emerge. The story and characters were built as I was choosing the songs for the show. It all came to life organically as the songs started settling into place within the narrative and the characters began to "sing."
Michael, were you an Avett Brothers fan before this?
Michael Mayer: John Gallagher, Jr. introduced me to the Avett Brothers when we were doing American Idiot. So, it was in Berkeley that I first heard them.
Scott Avett: Oh, wow.
Michael Mayer: Yeah. It was 2009.
Madeleine Oldham: That's a lovely full-circle moment.
Michael Mayer: Isn't that incredible? Johnny's like, "I think you'll really love these guys," and I did. They're songs you can listen to over and over and over again. It's been 12 years, and I hear them differently now because I'm in a different place. Some songs keep you where you were, and that's also great. Whenever I hear "Crocodile Rock" or "Me and Julio Down by the Schoolyard," I'll always be the person I was when I first heard them. But these Avett Brothers songs change with me. Part of it is working on Swept Away, obviously; I have a deeper relationship to them and I'm listening in a different way. But even when they come on the radio or cycle through a playlist, I'll hear them anew and relate to them differently over time.
Scott and Bob, what's your relationship to musical theatre, if any?
Scott Avett: Growing up in rural North Carolina, the first connection for me was through our sister, Bonnie. She was a great ballet dancer, and when I would go to her recitals, I was all in. When I got older and saw the Rockettes and professional ballet, I thought, "Whoa, I was all in when it was just the Cabarrus County dance recital!"
That was the start of a relationship with performance on stage, rather than just in our living room, where we grew up entertaining each other and our parents. Into my teen years, I was falling in love with pieces like Anything Goes. I was supposed to be in A Chorus Line in high school, but it got canceled at the last minute because there was a gay character (this was in the '90s in small-town North Carolina). Everyone was crushed. I loved live performance from a very early age, even though I wasn't able to see professional theatre until later on. Seeing our songs and concepts made into theatre makes sense, because I envisioned these songs like that: as characters.
Bob Crawford: When I was a freshman in high school, I was cast, I think for my look, as the goon in a student-written musical called Swing Time…this is so '80s. It was essentially "Back to the Future," but to the '40s instead of the '50s. I played the sidekick to the antihero, and it was one of my best high school experiences. Then the next year, I was cast as the lead in No, No, Nanette, and I developed a crippling stutter; I quit after the second rehearsal because I couldn't do it. I had never seen a show on Broadway or professional theatre until I worked as a stagehand when I moved to Charlotte in 1996. I was trying to work production for television commercials and movies. I got in with the stagehand union and worked load-ins and load-outs for shows like Carousel and The King and I.
When you look at what these guys are doing with Swept Away and the smallness of it — and by 'smallness' I mean the compact, multifaceted set — it so suits our music. That's what we are; we're a compact little operation with limited bells and whistles. The lyrics, music, and story take the lead.
You're all storytellers, and the sea often inspires epic stories. Although this one is compact, as you say, I would still argue it falls into the epic category. What do you think it is about the sea that captures our imagination so vividly and drives us to tell dramatic stories about it?
Scott Avett: We think that everything on land is known, that we've discovered it all — which is probably far from true. But the sea is so unknown. It's mysterious. Metaphorically, when I'm writing or conceptualizing, it's easy to turn to the sea as one, if not the, great unknown that we can actually touch. We can touch the water that's connected to this great unknown.
John Logan: The mighty ocean is irresistible to writers. The sea is elemental and unknowable, it's the great mystery and the great metaphor. When I was writing Swept Away, I read a lot of Melville and a lot of Joseph Conrad, the two masters of sea writing. Conrad's Lord Jim, with its complex protagonist and crafty narrative structure, was a particular inspiration. Indeed, the quote prefacing Swept Away is from Lord Jim: "There are as many shipwrecks as there are men."
Michael Mayer: I think, also, that the sea has always been a metaphor for the unconscious. Stories are all born from the unconscious. We come from the sea; it's just in us. We're made of sea. Aren't we 99% seawater or something? I don't know, but we can feel the pull of the moon and the tides.
And when I think of the sea, I think of voyages. I think of a journey — and it scares me, the idea of getting on a boat at all, frankly. Even the Staten Island Ferry: I'm not happy to be on it because it's a boat and it's fucking water under you. There's something courageous in it, the idea of journeying in this way that we're not meant to...it's like flying. In any story, there's a journey implied in it. With the sea, it's explicit rather than implicit. It's immediate; you just feel it. You come into the theatre and there's a boat, and you're automatically plugged into the concept of a journey, and you're in the boat. You put yourself in it, and I think it freaks people out because we know we're not supposed to actually be doing that, because there are monsters beneath.
Bob Crawford: We all grew up in the 20th century, a time of space exploration. That's the final frontier. Yet the stories we grew up with were rooted in exploring the sea, like the story of the Mignonette whaling ship. We all had to read Moby-Dick. My son fell in love with pirates for a while; almost every kid goes through a pirate phase. There's a swashbuckling romance to sea journeys, and metaphorically, lyrically, the sea is just constantly referenced. It flows through us all subconsciously. It's in our DNA somehow, the sea — the mystique of it all, and the danger. I'm with Michael; I don't want to get on a boat ever again.
Making music and making theatre both call for deep collaboration, and you all are profoundly experienced at your respective crafts. Do you have any secrets to share about what makes a collaboration successful?
Scott Avett: Well, I don't know if it's a secret, but one thing that was the source of an elevation for us has been removing the need for credit. It's gathering around a piece and knowing that your job is to not first make yourself look great, but to make everybody around you look great, no matter what. Even if you're Beyonce in a team of dancers at a concert, she wants those dancers to look great; I think true artists in collaborative situations know it isn't about any one of us. It's about the piece.
John Logan: You must all be telling the same story! A collaboration is an act of building a shared vocabulary. The playwright, director, designers, and actors must all speak the same theatrical language and be building the same show.
Scott Avett: And we all have our ways to serve it. Frankly, a lot of times the singer, the actor, the dancer — it's like a shift worker job. You've got to do the shift work. In a weird way, the creative process is not the point anymore. It's like, swing the hammer; it's an act of service. We should be forgetting ourselves when we're in that moment. When we gather in the studio to build an album, that's what it's all about. It no longer can be about, "And whose song was this? Who wrote this? Who fixed it? Who made it better?" It doesn't matter. We are all just gathering around it to lift it up and make it as great as it can possibly be.
Bob Crawford: I saw a report the other night about all the Broadway casts and how so many actors in principal roles have gotten COVID, so you have understudies stepping up at a moment's notice and performing lead roles. And if you're an understudy, you might be understudying three parts. It reminds me of the Memphis Grizzlies — all their stars were out, and they went on this winning streak anyway. It's about the chemistry and cohesiveness of the team, beyond the talent of any one person. Michael, you can add to that, I'm sure.
Michael Mayer: That's beautifully said. I think, because of the pandemic, shows are adding coverage — not just with performers, but also stage managers, and crew. Unfortunately, a lot of those folks have not had the opportunity yet to be rehearsed. Normally, everyone would be rehearsed, but they haven't had a chance, so they're getting thrown on, and everyone else is just shoving them around, pointing them in the right direction and hoping for the best. But they're total pros; they know their lines, they know the songs they deliver, and the show continues. It's a miracle. The people doing these jobs, as Scott says, are serving, and it's amazing. They're doing incredible work, and it's saving the industry.
To tag on to what Scott said — particularly when it's a musical because there are so many disparate parts and collaborators — to me, the show is the thing that says what it needs, and all of us are there just to serve it. And if I have one job, it's to be the person with the stethoscope. The show is like the patient on the table. Someone said famously that a musical is an organism hellbent on self-destruction because it's such an unnatural thing. We're all there, and I'm kind of the head surgeon, not solving everything, but saying, "Okay, we need oxygen. Who's got the oxygen?" And it doesn't matter where it comes from. We're all there just trying to keep this thing alive and figure out how it's going to survive. It's all hands on deck, to use the boat idiom, and ego is the least interesting, useful, or helpful element. It's only useful as the little fire starter inside an artist that gets them to want to make work, or to buck the system and be creative in one way or another.
Whether it's figuring out how the thing ends, or how it begins, or this dance break, or that lighting queue or costume, we all work on it together; the lighting designer can have a great note about a certain line, or the composer can say (especially when the composer is actually an incredibly accomplished painter like Scott Avett), "Gosh, that light seems so yellow. Should it be?" We're all participating. To me, that's the beauty of it. That's the good stuff; that's what I live for.
We all know now, unfortunately, what it feels like to live in a world devoid of live performance. If that were to continue, what impact do you think it would have on our culture?
Michael Mayer: I think it's had a really negative impact over the last couple years already. People are living on social media, and on our TV screens and under our masks…We've been separated from each other in such extreme ways; we're social animals, and I think that we've suffered. We need to gather and share experiences as a community. That's what theatre does. That's what concerts do. That's what all performing arts do; that's their beauty. We've done it since we were gathering around the fire and telling everyone about last night's hunting of the woolly mammoth. We've always told stories to each other to explain life and to make living valuable. If we can't do that in a room where we're breathing the same air and huddling together, I think we miss out on a huge part of what it is to be human. So, I think that that would just suck in a gigantic way.
Scott Avett: I think that's true. With respect to what we've all had to deal with, I hope that there's a reset, that we appreciate the value of live performance. I know from stepping on stage the impact of it, the rush and the genuine preciousness and sacred feel of the relationship between us and a crowd.
I hope we keep that meaning with us. I hope we keep what we've learned close to our hearts, because the pandemic has emphasized and heightened that awareness. When I'm on stage now it can feel like, "this could be your last time on stage, period," and in many ways that makes me think: don't waste it trying to be too serious. Go out there, and grab it, and love it, and let your heart be in it, and don't kill it.
The thing about theatre is it's in real life; it's the pinnacle of what it's like to entertain your family members or your friends in a living room. You can go to the movies, but movies are a different thing. With theatre, you are saying, "Mom, Dad, my dear beloved, watch me. Watch me go, watch me do this." It's show-and-tell in its greatest form, and that's a special, specific thing. Not to overuse the word, but it's a sacred relationship that happens. It's about being in real life and real time.
The ones that know how to entertain themselves, find themselves in theatre. They know how to entertain each other and they love that. They're not on their phones constantly. They can't be, because they live and die to get out there and just perform in front of people. It's a must. We must have it.
Bob Crawford: I agree with these guys. Before the pandemic, I think everybody was like, "Man, I need some time with myself. I need to be quiet. I'm doing too much. I got too much going on," and now we've seen the other side of it. I think if we don't have some of this community around music and theatre, we're going to create community around things that are not as healthy. We need to have live performances.
John Logan: I'll decline to answer this as the idea of life without theatre is unthinkable to me.
By Madeleine Oldham
Once the calling card of dissatisfied youth, rock and roll has long since left its defiant countercultural attitude behind and nestled itself snugly into mainstream musical history. Though the edges of rock music's past have rounded over time, its raucous spirit can still be felt, particularly in arenas where no real lineage of disorderly conduct exists. As New York Times pop music critic Jon Pareles notes, "Broadway may be the final place in America, if not the known universe, where rock still registers as rebellious."
Believe it or not, Bye Bye Birdie is largely considered to be the first rock musical. Written in 1959, this send-up of rabid Elvis fandom featured two songs that reached beyond the boundaries of the showtune toward a more contemporary sound. While the rest of the score lived firmly in familiar territory, "Honestly Sincere" and "One Last Kiss" helped to usher in an evolution that both embraced legacy and simultaneously invited something new. It's fitting that defining lines were blurry right from rock and roll's earliest appearances on the musical stage.
Popular music and Broadway showtunes used to be synonymous. A song from a musical might be covered by the day's most popular artists, and a hugely popular song often began its life as part of a show. The canon of music in the United States from the 1920s through the 1960s known as the "Great American Songbook" contains a vast quantity of showtunes. Many songs we might think of as standards originally came from Broadway: "Summertime" (Porgy and Bess), "Send in the Clowns" (A Little Night Music), "You'll Never Walk Alone" (Carousel), "Bewitched, Bothered, and Bewildered" (Pal Joey), "Big Spender" (Sweet Charity), "Some Enchanted Evening" (South Pacific), and the list goes on.
Rock and roll began to eclipse American standards on the music charts, paving the way for the rock musical to emerge in earnest. 1967's Hair marked the first true rock and roll score, and the first time a Broadway production featured instrumentation arranged primarily for guitar rather than piano. The 70s saw the genre flourish with shows like Jesus Christ Superstar, The Wiz, and Grease. Public appetite shifted a bit in the 80s towards a more traditional musicality, but rock roared back in the 90s led by Rent and Hedwig and the Angry Inch, and remains a popular milieu for composers looking to write for the stage.
Sometimes an artist's existing catalog serves as the heartbeat of the show, and a narrative (some looser than others) is crafted around it. Referred to as a "jukebox musical," well-known examples include Jersey Boys and Ain't Too Proud—The Life and Times of the Temptations. Artists from Carole King to Fela Kuti have had their body of work used as source material for Broadway. A concept album, where a narrative arc encompasses a collection of songs, such as The Who's Tommy, might also prove fertile fodder for creating a theatrical experience. In other instances, the lines aren't as clean. Green Day's American Idiot threads characters and references throughout the album, but does so without a linear progression of storyline. The stage version added minimal text, and largely found its story through choreography, costume, and other theatrical techniques. Passing Strange combined songs from Stew and The Negro Problem's existing catalog with new songs and added text to find its form.
Musicals have broadened their reach and scope to encompass a wide range of songwriting. The last twenty years have seen girl pop, R&B, hair metal, punk rock, and more make appearances in theatres across the country. This season at Berkeley Rep alone, you can see musicals incorporating an entirely a cappella score, 60s Cambodian rock hits, Kenyan Jazz and Afrobeat, and of course, the indie-folk-Americana stylings of The Avett Brothers.
The band, made up of siblings Scott and Seth Avett, along with bass player Bob Crawford and cellist Joe Kwon, released their first official album in 2001 and their popularity has snowballed over the ensuing years. Their introspective, intimate lyrics paired with a fierce commitment to craft and structure have gained them a loyal and ever-growing audience. They exude a guileless honesty that can win anyone over. Known for their dynamic live performances, an Avett Brothers show offers the concert equivalent of an athlete leaving it all on the field.
Their songs often unfold like little stories unto themselves: three to four minutes of perfectly-shaped sentiment set to inspired melodies that send the lyrics soaring. The Avetts' 2004 release Mignonette also had a loose über-story, earning it status as a concept album. Mignonette is inspired by the tale of an 1884 sea voyage, a shipwreck, and the struggle of four men to survive — subject matter rife with dramatic potential.
Swept Away takes that potential and transforms it into an epic ninety minutes of swagger and spirit. The show depicts high drama on the high seas, defying convention through its sound and source material. The production transcends bygone definitions of what constitutes a musical and helps to carry this time-honored stage tradition into the present and beyond.
For your listening pleasure, here's a playlist of music by The Avett Brothers featured in Swept Away.
From sea shanties to brotherhood ballads, our Inspired By: SWEPT AWAY playlist features a collection of tunes resonating with Swept Away, compiled by our cast, creative team, and staff.
The Avett Brothers' Swept Away merchandise will be sold at our concession stand one hour before the performance and for one hour after the performance.
Warren and Frances are avid watchers of live theatre, which includes Berkeley Rep and an annual pilgrimage (when COVID allows) to London's West End. Having loved Berkeley Rep for years, they are thrilled to sign on as 2021/22 season sponsors. They are very proud of the cutting edge, exceptional theatre that Berkeley Rep continuously produces. Frances' day job is as Professor of Physics at UC Berkeley and Warren is a Machinist and Welder at 5th Street Machine Arts.
Gisele and Ken have long been patrons of local theatre. They are particularly pleased to be able to help a variety of Bay Area organizations attract younger arts lovers. They are encouraged that Berkeley Rep and other groups have done a truly remarkable job providing opportunities for so many young people to enjoy the experience of live productions, whether on the stage or in the audience. Gisele is a former nurse and Ken is a retired national and foreign editor for three Bay Area newspapers.
Betty and Jack are proud to support Berkeley Rep. Jack is a sustaining advisor of the Theatre, having served on the board for many years, and is now on the board of San Francisco Opera. He is an emeritus board chair of the San Francisco Art Institute and the Oxbow School. In San Francisco, Betty is involved with Wise Aging, a program for adults addressing the challenges of growing older. She serves on several non-profit boards. They have three daughters and eight grandchildren.
Roger Strauch is chair of The Roda Group. He has served on Berkeley Rep's Board of Trustees for over twenty years, often as an executive member. Roger is an engineer, entrepreneur, venture capitalist, and philanthropist. He has helped build technology companies that have had public stock offerings or have been sold to global industry leaders. Currently, Roger focuses on the development of several enterprises whose products and services will mitigate the negative impact of industry on global climate change and human health. Roger serves on the boards of the Chart Industries (NYSE:GTLS); Mathematical Sciences Research Institute (MSRI); Northside Center in Harlem, NYC, a mental health service agency; and UC Berkeley's College of Engineering. He is the leader of the Mosse Art Restitution Project, a major international effort to restitute stolen art from his great step family during the Third Reich. Roger and his wife, Dr. Julie Kulhanjian, a retired pediatric infectious disease physician, have three adult children. Roger and Julie divide their time between Piedmont, CA and Martha's Vineyard.
Bay Area Rapid Transit (BART) is the backbone of the Bay Area transit network serving five counties throughout the region. BART's all-electric trains make it one of the greenest and most energy-efficient transit systems in the world. We encourage our riders to visit bart.gov/welcomeback as the region continues to reopen as we safely welcome you back. To learn more about great destinations and events that are easy to get to on BART (like Berkeley Rep!), visit bart.gov/bartable. At BARTable, you can find discounts, enter sweepstakes offering fantastic prizes, and find unique and exciting things to do just a BART ride away. While you're there, be sure to sign up for BARTable This Week, a free, weekly email filled with the latest and greatest BARTable fun!
Peet's Coffee is proud to be the exclusive coffee of Berkeley Repertory Theatre and the namesake of Berkeley Rep's state-of-the-art Peet's Theatre. In 1966, Alfred Peet opened his first store on Vine and Walnut in Berkeley and Peet's has been committed to the community ever since. Supporting Berkeley Rep's high artistic standards and diverse programming is an extension of this mission. As the pioneer of the craft coffee movement in America, Peet's is dedicated to smallbatch roasting, superior quality beans, freshness, and a darker roasting style that produces a rich, flavorful cup. Peet's is locally roasted in the first LEED® Gold certified roaster in the nation.
Michael and Jean Strunsky have a long history with the arts. Mike and Jean together manage the estate of Mike's late uncle, Ira Gershwin, and help promote Gershwin music worldwide. They were instrumental in facilitating the Gershwin Room in the Library of Congress Jefferson Building in Washington DC, the Ira Gershwin Gallery at the Disney Concert Hall in LA, and the annual Gershwin Prize for Popular Song. Jean recently joined Mike as a Sustaining Advisor to Berkeley Rep after serving many years as an active Berkeley Rep Trustee. She still serves on the annual gala committee. Mike continues to serve on the board of the Michael Feinstein Foundation. Jean and Mike co-manage the Ira and Leonore S. Gershwin Philanthropic Fund and a Trust for the Music Division of the Library of Congress. They continue as members of the Library of Congress' James Madison Council.
Gail has been a Berkeley Rep trustee for nine years and has previously served as board president. She retired from Kaiser in San Leandro where she was a hematologist and oncologist. She is the founder of Tiba Foundation (tibafoundation.org), an organization investing in community healthcare in an underprivileged district of western Kenya, in partnership with Matibabu. Arne is a retired lawyer. In his retirement, he teaches and tutors high school math part-time, and serves as treasurer for Tiba Foundation. Gail and Arne have been attending the Theatre since they were students in 1972.
Jill Fugaro is VP of Berkeley Rep's Board of Trustees. She is on the Executive, Governance, and Ovation Committees, the latter as Co-Chair for 10 years. She is Past President of UC Marin Master Gardeners and currently VP of Communications. She was the Co-Founder/CEO of Murlin Apparel Company, Inc. Dr. Steve Fugaro is a primary care internist affiliated with CPMC and UCSF. He is Chairman of the Board of SF Health Plan and Past President of SF-Marin Medical Society. Steve is Sausalito Presbyterian President, where he and Jill serve as Elders and choir members. They are grandparents of Gavin Fugaro and guardians of 5 month-old Golden Retriever Kona.
Jon and Karen are proud supporters of Berkeley Repertory Theatre. Karen is a former member of Berkeley Rep's Board of Trustees and now serves as a Sustaining Advisor. Jon has helped the Theatre advance its green initiatives in all its buildings. They are pleased to sponsor Swept Away. Former Chairman of the Federal Energy Regulatory Commission, Jon is CEO of GridPolicy Inc., an internationally recognized energy policy consultancy. Karen is an award-winning journalist and writer. Look for her blog, Muddling through Middle Age, and her column, The Matzo Chronicles, which is published in five newspapers in the US and abroad.
Michael's theatre involvement goes all the way back to an elementary school production of Peter Rabbit in 1971. He has appeared in various productions around the Bay Area, including Jesus Christ Superstar (College of Marin) and Brigadoon (the Mountain Play), as well as having spent two years as a supernumerary with the San Francisco Opera. Michael has spent significant time with numerous Bay Area nonprofits, most recently as a Trustee for Berkeley Rep. March 31, 2000 was declared Michael Kossman Day in San Francisco in recognition of his contributions to the city and its people. His day job keeps him busy as the Chief Operating Officer of Aspiriant, an independent wealth management firm serving affluent families across the country.
Marianne Mills has been an investor or producer on more than twenty Broadway shows. Producing highlights include Beautiful, 33 Variations, Catch Me If You Can, and Tail! Spin! (Off-Broadway). Proud Board Member of MCC Theater (NYC). Marianne is happy to support Swept Away featuring the music of The Avett Brothers.
Patricia and Richard have both served on Berkeley Rep's board of trustees over a 30+ year period and have witnessed profound transformation in the organization. They are proud to support the Theatre's leading-edge artistic vision, innovative productions and programs, and a stellar staff which have earned Berkeley Rep its national reputation as a destination for both theatre artists and audiences. Patricia also served on the board of Ashby Village, as well the Management Center of Northern California. She was a secondary school educator, Director of Continuing Education at St. Mary's College, and served at several Bay Area corporations as a learning and organizational effectiveness executive. Patricia currently studies painting and voice and serves as a sustaining advisor to the board of Ashby Village as it addresses the needs of older adults choosing to age in their own communities. Richard currently serves as a sustaining advisor to the Berkeley Rep board and is on the board of Resources for Community Development. He has also been on the boards of the Berkeley Art Museum/Pacific Film Archives, UAHC Camp Swig, the East Bay Conservation Corps, Legal Assistance for Seniors, and the Urban School. Richard is a partner at Farella Braun + Martel.
Linda and Steven Wolan have been attending Berkeley Rep since it's days on College Ave when they were Cal students. They have remained loyal and dedicated to the Theatre ever since. Linda has served on the Artistic Director Committee and Steven was a docent for three years before he was invited to join the Board of Trustees. They have been active in the Bay Area arts community for over 50 years — their entire married life. They raised their daughter Jennifer and son Ben in Berkeley and are fortunate that both of them live in Berkeley with their families. Steven retired from a successful law practice and Linda from a residential real estate career in Berkeley.
Berkeley Rep thanks its community of supporters who play a vital role in furthering our mission to create ambitious theatre that entertains and challenges its audiences, provides civic engagement, and inspires people to experience the world in new and surprising ways.