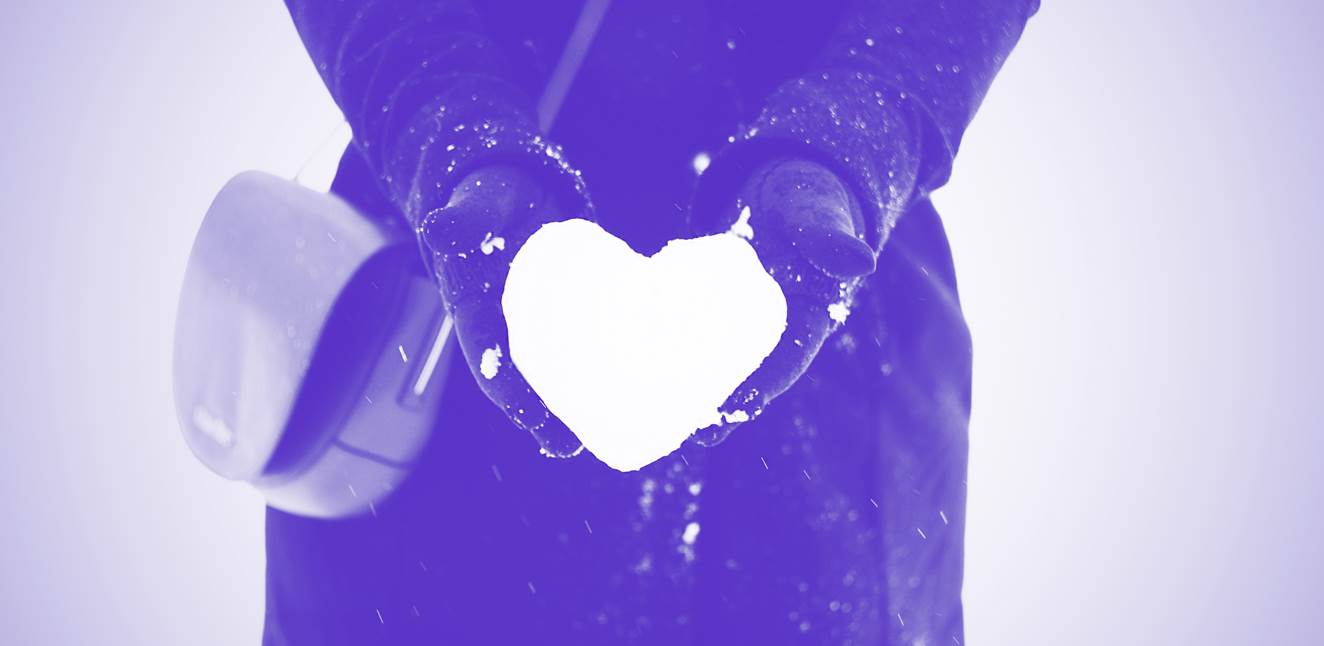 Wintertime
by CHARLES L. MEE
Directed by LES WATERS
Roda Theatre
NOV 12–DEC 19, 2021
TICKETS NOW ON SALE
Running time: 2 hrs 10 min, plus one 15-min intermission
Berkeley Rep welcomes back Charles L. Mee and Les Waters, who have brought so much delight to our audiences with Fêtes de la Nuit and Big Love. Members of a gloriously eccentric family arrive at their summer house in the winter woods for supposedly secret rendezvous—and soon bodies collide, doors slam, dishes fly, and everyone's perfect plans go fantastically awry. With a wink to Magritte, a nod to Shakespeare, and a toast to the Greeks, this poetic and hyper-kinetic voyage through the human heart never lets us forget that love, like life, is eternal, messy…and wondrous.
Virtual postshow discussions
In lieu of postshow discussions at the Theatre, we're hosting five live discussions via Zoom. After you've seen the show, pick a time that's convenient for you and video call in from the comfort of your own home. Sessions are free and open to the public.
Reviews
"THEATER'S BACK! Wintertime is an imaginative romp that could happen only in person! IMMEDIATE FLIGHTS INTO THE WONDROUS! Waters' adroit cast feast upon the script with well-honed tools. Welcome back to the realm of imagination! YOU CAN'T GET THIS ON ZOOM!"
– Lily Janiak, San Francisco Chronicle

"A JOYOUS HOMECOMING! Wintertime is first rate. The whole cast is outstanding!"
– Emily S. Mendel, Berkeleyside
"Wintertime reminds us of the VITALITY AND IMPORTANCE OF LIVE THEATRE!"
– Jay Barmann, SFist
"SIZZLING, BEAUTIFUL PLAY! Waters' astute, no-nonsense direction, brings out the raw humanity and sheer beauty! MARVELOUS CAST, Bay Area faces you would most wish to see — James Carpenter, Sharon Lockwood, Lorri Holt, Jomar Tagatac! MEE'S DIALOGUE CAN DAZZLE! Fascinating collage of a script. GLORIOUS THEATRICALITY, jagged, sharp-edged and emotionally authentic — more bitter than sweet, more vodka rocks than hot cocoa!"
– Chad Jones, Theater Dogs
"WINTERTIME TRULY SPARKS! A STUNNER! SHEER COMIC GENIUS! Charles L. Mee is a master of absurd juxtapositions, A ZANY THEATRICAL COLLAGE that spins wildly from farce to tragedy! Waters' staging SHIMMERS WITH DELICATE EXISTENTIALISM! THE SUBLIME AND THE OUTRAGEOUS BRISTLE TO LIFE!"
– Karen D'Souza, Bay Area News Group
How do I get tickets?
Tickets to Wintertime are now on sale to everyone. Rep 7-Play subscribers, Rep-Passport holders, and the general public can click the Buy Tickets/See Calendar button and log in above. At this time, Rep-Flex holders can reserve tickets only by calling the box office at 510 647-2949. Online ordering for Rep-Flex coming soon!
Wintertime welcomes back audiences with option of spaced seating
We care deeply about the comfort-level of our patrons. For Wintertime only, we are limiting capacity to 60% of the house to allow the option for socially distanced seating. A few minutes before the performance begins and at the discretion of the House Manager, patrons will be invited to move to selected seats that are unoccupied to allow for social distancing.
Digital insurance for Rep 7-Play subscribers
Rep 7-Play subscribers can choose to view a recording of the show rather than attending in person.
Health and safety
Berkeley Rep is a vaccinated company. All patrons must present a vaccination card with matching photo ID and be fully masked.
Read our full health and safety policy
Advisories
Wintertime includes the use of strobe-like lighting effects. If you have concerns about content or themes, we are happy to provide details. Please call our box office at 510 647-2949 or email info@berkeleyrep.org.
(l to r) Micah Peoples (Jonathan) and Carmen Berkeley (Ariel) in Wintertime

Nora el Samahy (Maria) in Wintertime

(l to r) David Ryan Smith (Edmund) and James Carpenter (Frank) in Wintertime

(l to r) Sharon Lockwood (Hilda) and Lorri Holt (Bertha) in Wintertime

Thomas Jay Ryan (Francois) in Wintertime

(l to r) Nora el Samahy (Maria), David Ryan Smith (Edmund), Micah Peoples (Jonathan), James Carpenter (Frank), and Thomas Jay Ryan (Francois) in Wintertime

(l to r) David Ryan Smith (Edmund) and Jomar Tagatac (Bob) in Wintertime

(l to r) Sarah Nina Hayon (Jacqueline) and Carmen Berkeley (Ariel) in Wintertime

(l to r) Carmen Berkeley (Ariel), Jomar Tagatac (Bob), and James Carpenter (Frank) in Wintertime

(l to r) Carmen Berkeley (Ariel), Sharon Lockwood (Hilda), Lorri Holt (Bertha), James Carpenter (Frank), Thomas Jay Ryan (Francois), Jomar Tagatac (Bob), and Micah Peoples (Jonathan) in Wintertime
Written by Charles L. Mee | Directed by Les Waters | Scenic design by Annie Smart | Costume design by Anna Oliver | Lighting design by Russell H. Champa | Sound design by Jake Rodriguez | Choreography by Erika Chong Shuch