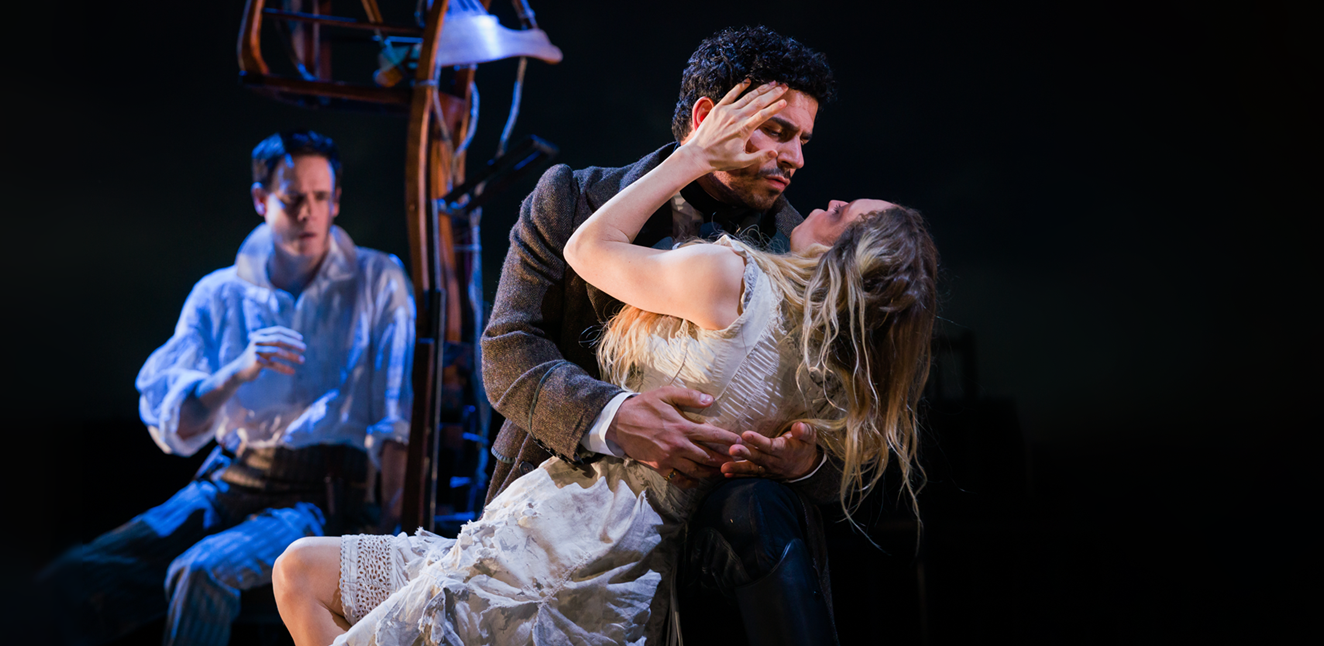 Wuthering Heights digital program
Berkeley Repertory Theatre presents the West Coast premiere of
a National Theatre, Wise Children, Bristol Old Vic, and York Theatre Royal co-production
in association with Berkeley Repertory Theatre
Wise Children's
Wuthering Heights
Adapted and directed by Emma Rice
Based on the novel by Emily Brontë
Nov 18, 2022–Jan 1, 2023
Roda Theatre
This show has one intermission.
We acknowledge that Berkeley Rep sits on the unceded ancestral lands of the Ohlone people.
Discover Wuthering Heights | Meet the Creative team | Meet the Company
Welcome to Berkeley Rep's 2022/23 season!
I can't imagine a more thrilling launch to this new season than with the divine Emma Rice, and Wise Children's Wuthering Heights.
I first fell in love with Emma's productions at St. Ann's Warehouse in Brooklyn, and over a few years voraciously consumed all I could of her work, from Brief Encounter to Tristan & Yseult, The Red Shoes to The Wild Bride. When I came to Berkeley Rep in 2019, I was delighted to learn that an artist I so admired had a relationship to this theatre, and to this community. We immediately began scheming what would be Emma's next production here. Well, things took a little longer than we would have liked (thanks, Covid!) but here we are, all finally together, with Wise Children's glorious Wuthering Heights!
Like all of Emma's work, Wuthering Heights has romance, wit, rage, music, movement, and a pure sense of theatricality. In these days in which I often find myself thinking about the question "What can theatre do that film or television can't?" my best answer may simply be this. Theatre can bring all these elements together in real time, in front of our eyes. And, in the case of Wuthering Heights, can both support and subvert our experience of a story we think we know, while keeping us hugely entertained and emotionally transported.
While this version of Wuthering Heights is full of the passion and drama we expect from Emily Brontë's novel, it also doesn't shy away from the book's complicated politics, both sexual and societal. Emma's Cathy is wild, full of repressed yearning and rage demanding to break free. Her version of Heathcliff as an unaccompanied child was inspired, in part, by the news in 2015 of the number of children living in the refugee camps in the Calais Jungle, awaiting passage to England. As Emma has said, "Wuthering Heights is really about the things that matter right now."
So welcome to the Yorkshire Moors! The rest of this season promises additional surprising journeys – to Tehran, and Cambodia; to worlds that may, on the surface, feel familiar but reveal unsuspected multitudes, to sandwich shops that might contain an element of the supernatural….  
This is what the renowned artists of our time can do – enable us to see the world in new ways, to be plunged into the experiences of characters who, on the surface, lead hugely different lives from ours, but whose blood thrums with the same ambitions, desires, and torments.
Thank you for joining us. I can't wait to share the adventures ahead.
Warmly,
Johanna
Welcome to your Berkeley Repertory Theatre. As I begin my first full season here, I am excited to continue to meet and get to know you and the community at large. It has been such a joy meeting the many fans of Berkeley Rep. Your enduring faith in our work and eagerness to see it succeed is an inspiration to all of us.
This is my favorite part of the season – when months of preparation come to fruition, when words on a page become living works of art, and when the anticipation of the curtain rising creates a moment when anything is possible. The plays come alive not only during the performances in the theatre, but also in the conversations sparked throughout the community and the memories that you will carry with you.
Drawing on talented theatre artists from around the country and the world, Berkeley Rep creates ambitious theatre that entertains and challenges, provokes civic engagement, and inspires people to experience the world in new and surprising ways – all through the lens of our core values of storytelling, rigor, innovation, equity, discovery, and sustainability. This 2022/23 season promises bold theatricality, inventive storytelling, and a range of voices that we hope speak to you in a deep and personal way. We begin now with Emma Rice's wildly inventive, reimagined Wuthering Heights. Then Lynn Nottage, the most produced playwright in America today, brings us her latest Broadway hit, Clyde's, which happens to be the most produced play in America this season. You'll then enjoy Lauren Yee's much-anticipated Cambodian Rock Band, as it finally rocks the Roda stage. The spring and summer see language and identity collide in Sanaz Toossi's critically acclaimed English; a beautifully suspenseful thriller, Let the Right One In, by the team that created Harry Potter and the Cursed Child; and the directorial return of Tony Taccone for the world premiere of Tony Award winner Ari'el Stachel's solo show, Out of Character.
In addition to these phenomenal productions and the many new projects being developed through The Ground Floor: Berkeley Rep's Center for the Creation and Development of New Work, the School of Theatre will serve up to 20,000 people of all ages this season through student matinees, classes, workshops, fellowships, in-school residencies, our digital theatre initiative, and Teen Council. And we continue to invest in community partnerships and social justice through In Dialogue, a new initiative for community-engaged theatre that places our theatre-making skills and resources in service of our community.
If you have not yet subscribed to the 2022/23 season, I encourage and invite you to join us. Guarantee yourself the best seats at the best prices for every production before they sell out, and give yourself a year to remember with friends or loved ones that will fill you with joy, surprise, curiosity, excitement, and civic pride. Only as a subscriber will you experience the full and eclectic range of theatrical experiences in our two intimate venues and feel a part of innovative storytelling featuring diverse artistic voices, themes, and perspectives. Plus, as a subscriber, you receive exclusive benefits like free exchanges, discounts on classes, and preferred access to special events like Remember This: The Lesson of Jan Karski (onstage in the Peet's Theatre, December 2-18).
At this time of year, we hope you'll also consider supporting your nonprofit theatre by helping to underwrite these productions, education programs, and community services that improve the lives of so many. Ticket sales cover only a portion of the cost of making your theatre; the rest must be subsidized by the generosity of people like you who value this community jewel. Please take a moment now to spread joy and support our efforts to build community through shared experiences and stories by giving here. Your tax-deductible gift, no matter the size, makes a difference. Thank you in advance for your generous support.
Lastly, theatre makes a great gift. With five fabulous productions still ahead this season, Berkeley Rep offers some great gift options from  gift certificates to specially priced ticket packages.
This is an exciting time to be a part of Berkeley Rep, and we're so glad you are with us on this journey. May you and yours have a very happy and healthy holiday season and New Year. Thank you for coming and enjoy the show!

Tom Parrish
Managing Director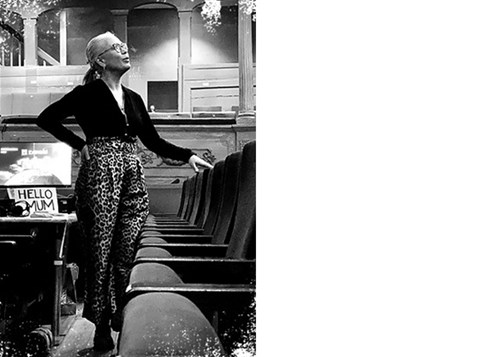 Artistic Director, Wise Children
My relationship with Wuthering Heights started in my childhood. My family were keen campers and many a wet weekend in the 1970s was spent shivering in a tent. Sometimes, these visits would be shared with our neighbours and a convoy of bashed up, smoke filled cars would set off from Nottingham and head for the hills. One such trip was to the Yorkshire Moors where it was decided that we would try and find Top Withens; the house said to have inspired Wuthering Heights. The children in the party didn't embrace the genuinely challenging walk, but the odyssey was worth it and Wuthering Heights captured all our imaginations. 
Remote, bleak, and somehow devastating, we were all struck by how small the house seemed. I hadn't read the book at that point but my Mum and her friend Marielaine's enthusiasm for literature was contagious. They laughed with pleasure as they recalled the book and its spooky themes. I loved to see my parents with their friends. I loved to see them spark and delight as the drudgery of parenthood and work melted away and the joys of life bubbled through. I recall vividly being inside a sleeping bag listening to the laughter of my Mum and Dad and their friends outside. That time lives on for me in a fuzzy memory of happy wildness, but, as Catherine Earnshaw said, "There is no happiness".
In the 1980s I was a gothic punk. I left school at 16, dyed my hair blue and put on black. I looked more hardcore than I felt with my spiky hair and thick make up. I chose to wear armour — all traces of my true self disguised and ignored. Smack bang in the middle of teenage anguish, the gothic aesthetic was a way of appearing tough whilst being able to display my sorrow, reveal my grief, and express my rage. Of course, I had very little to be angry about having been born into a loving family, but I did have my griefs. When I was 12, I lost my best friend (and daughter of Marielaine) to leukaemia. In that chapter of illness and tragedy, I lost not just my friend, but my protective cloak of youthful invulnerability. The world was now hostile and scary; I felt I was only one trip away from disaster and intolerable loss. This time lives on for me in a fuzzy memory of tangled sorrow and fear. I was scared of death. Simple as that. Not my own, I was scared of losing those I loved.
And so, it was with this internal backdrop that I strutted into sixth form and discovered Wuthering Heights for myself. Until then, I had struggled in education, slipping through lessons without anything really touching the sides. I was easily distracted, often bored and waiting for my life to begin. Then came Wuthering Heights and everything changed. There was no avoiding the intoxicating pull of this book and I loved it with a passion. My blood stirred, my mind fizzed, and my energy popped. This didn't feel like work, this felt like jumping off a craggy cliff and flying. How could I resist a world filled with ghosts, betrayals, and passions? I loved its drama and its intrigue but most I loved a story that spanned not only generations but life and death. I didn't have a literal ghost knocking at my window, but I was haunted by memories that knocked at my soul. In my teenage mind, I was Heathcliff. I was misunderstood, angry, and grieving — I wanted people to feel, see, and understand my pain. Emily Brontë saw me. She felt death everywhere and understood loss as sharply as I felt my own. 
Life moved on, as it has a habit of doing, and Wuthering Heights, my grief, and my dyed hair faded. I discovered theatre, dance, Haruki Murakami, Angela Carter, Hanif Kureishi, and a life filled with more joy and love than I could have dreamt of. Catherine Earnshaw was most definitely wrong. There is happiness! Wuthering Heights was consigned to my past and I thought no more about it until a few years ago. 
In 2016, I was horrified by scenes from the refugee camps at the Calais Jungle and enraged by the negotiations about how many unaccompanied children the UK was willing to take whilst not actually taking any — something triggered in my brain. Wasn't Heathcliff an unaccompanied child? Wasn't he found on the Liverpool docks and taken in by Earnshaw? My instincts itching, I pulled out my old copy and started to read. This time, the book fell into a very different soul. No longer intoxicated by impossible passions and unresolved griefs, I saw a story not of romance but of brutality, cruelty, and revenge. This was not a gothic romance, this was a tragedy; a tragedy of what might happen if, as individuals as well as a society, we allow cruelty to take hold. "Be careful what you seed" my pen wrote, and it kept writing, giving new voice to my adult rage.
I cut Nelly Dean, took the form of a Greek tragedy, and created a chorus of The Yorkshire Moors. It is the Moors that tell the story of Wuthering Heights in my production. Singing and dancing as one, they warn us that "A scatter of yellow stars might seem to welcome hope, but the adder slides beneath." This production is epic, the characters superhuman; Catherine, Heathcliff, and Hareton the Gods of Chaos, Revenge, and Hope. 
As the story unfolds, The Yorkshire Moors incant:
"And what of the rage that is planted? 
The hate and jealousy that has slipped into our watery beds? 
Oh, they grow alright. 
They are coming along nicely, thank you. 
In the warm wet earth 
And they grow. 
Be careful what you seed."
In the last 12 months there have been 4,896 applications from unaccompanied children claiming asylum in the UK. Who knows how many others have vanished into dark corners of Europe and the UK, lost to traffickers and abusers? And yet, we continue to quibble over how many we might choose to welcome. We question how they come to our shores. Perhaps if we chose to seed compassion and kindness, we might have a fighting chance of nurturing a future filled with hope rather than fear.
This production of Wuthering Heights is woven from the talent, passion, truth, and experience of all who are contributing to the show. Rich with our humanity, it holds our own stories, our losses, hopes, fears, and dreams. Made with love, this is a Revenge Tragedy for our time and one that warns how our actions today will affect the world for decades to come.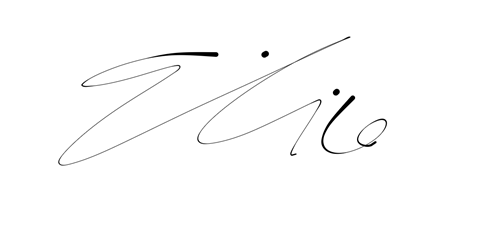 When I first read Wuthering Heights, I came away confused. I had prepared myself to encounter magnificence, and found instead only a gleam of something mildly intriguing. Blurry and confoundingly slippery, I could sense the brilliance but I couldn't actually feel it. I just didn't get it. Also, I didn't want to admit that I didn't get it. I'd nod and smile when anyone waxed rhapsodic about it (which seemed to happen around me frequently) while secretly feeling like a Wuthering Heights fraud.
Emma Rice and her company Wise Children have finally unlocked the mystery — their production has at last engendered in me a rabid enthusiasm for this story. Emma emphasizes the book's rebellious spirit, which defies the branding of "romance" while at the same time defining it. This is not a typical happily-ever-after story, bouncing along and glossing over anything too messy. Instead, it turns this on its head, laying bare what's underneath the surface of romance — its blood, guts, and gore. And in doing so, gives voice to those moments in our lives where emotion devours rationality — like when love grabs us by the throat and shakes us to our core.
The show embraces a punk rock aesthetic that at first glance might seem incongruous for a novel written by a reclusive and painfully shy Victorian lady. But we actually know very little of Emily Brontë's true nature. Emily died at age 30, and her sister Charlotte largely shaped the narrative that has proliferated over the years. Scholars argue about whether Emily really was the demure wallflower we think her to be. Some venture that Charlotte revised her sister's history to bury Emily's socially unpalatable tendencies toward things like rifle-shooting and unorthodox Christianity; not to mention the way she portrayed humans as feral and untamed creatures in her writing.
Akin to this interest in the unruliness of human behavior, punk culture celebrates raw emotion and unbridled energy. If punk rock has never meant anything to you, I imagine the allure of its spiky and snarling cacophony might be somewhat mysterious. But for some of us, it offers a lifeline. As a young adult, I felt so much rage — rage about everything I perceived to be unjust, a list which grew longer the more I learned about the world. I raged so much that I could barely function, and there seemed to be so few avenues where expressing it was acceptable. I found punk and I found both release and community — a place where other people saw my roiling turmoil and welcomed it. Emily Brontë spoke this language of moving toward scary emotional terrain rather than away from it. She recognized that the brutality of the moors could not be extricated from their beauty, just as the savagery in her characters couldn't be separated from their magnetism.
Some readers and viewers, myself included, have struggled with the cruelty of these characters toward one another. Characters with huge hearts and generous spirits will turn on a dime to say something unforgivable to a vulnerable child or twist a knife further into someone else's pain. I've thought a lot about why Emily Brontë would choose to tell her story this way — it can be very hard to take in. But I keep coming back to words like "natural" and "true." The characters don't temper their mood swings — they express emotion honestly, even if it means lashing out. This darkness lives inside all of us, whether we want to admit it or not. To unearth our unsavory innards and reveal what lurks there is both horrifying and exhilarating, because it strips us down to our essence. If we expose the worst in us to the light, nothing remains buried. Catherine and Heathcliff show their basest selves to each other, and neither is frightened off. The power of being truly seen by another person who does not reject the unadorned ugliness can be transformative. In a way, it's true freedom.
Thematically, this story incorporates so much more than we've had time to mention here — our tendency to shun outsiders, the rigidity of class, mortality, the relationship between fear and power, nature vs. nurture, how spring always finds a way no matter how harsh the winter is, and and and…. This rich and layered world provides the perfect canvas for Emma's theatrical imagination. You'll see it in how the show embodies wind, the puppets that represent ghosts of the past, and in the ambitious choice of adapting this material in the first place. (And just a huge shoutout to the actors who have to pronounce the words "Thrushcross Grange" on stage — clearly, a phrase never meant to be spoken out loud in front of an audience.) The running time is longer than we're used to these days — the wild expanse of this tale cannot be contained in a mere 90 minutes. The production unapologetically unfolds fully into the tangled, complicated, passionate world dreamed up by Emily Brontë, and I like to think this show would make her very proud.
And with that, I'm sad to say these are my last notes to you, dear reader. Wuthering Heights feels like the perfect way to close this chapter — with a story that gives words to feelings that are too big for words. After 17 years, I am moving on from Berkeley Rep. I've so enjoyed writing to you for all this time, and will miss our ongoing conversations about theatre and what makes it so very special. I've really appreciated hearing from so many of you, and if you'd like to keep in touch, I'd love that. You can find me at madeleineoldham@mac.com.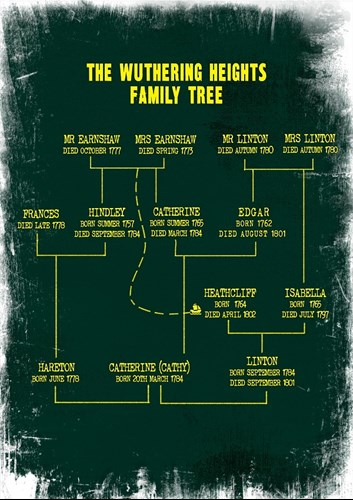 Jo Waugh on how death and disease were part of daily life for the Brontës
From their home in Haworth Parsonage, Emily Brontë and her sisters could look up to the wide open spaces of the moors – the inspiration for the dramatic landscape of Wuthering Heights – or they could look down, to see the churchyard full of slanting gravestones, marking the resting places of the dead, and the church itself, St Michael and All Angels. Their mother Maria, was buried there, in the family vault, as were the two elder Brontë sisters, Maria (named for her mother) and Elizabeth, who had died aged just 11 and 10 respectively. Further down, below the church, lay the close streets of Haworth, where residents, like so many in the Victorian period, grappled with the daily realities of infection, dirt, disease, and death.
The Brontës' mother had died from cancer before her younger children had time to form real memories of her. While growing up without a mother was less unusual in the early 19th century than it is today, the Brontë children would nonetheless have felt their loss. Four years after Mrs Brontë's death, the young Maria and Elizabeth had been sent home from Cowan Bridge, the boarding school they attended with Charlotte and Emily, to die from consumption (tuberculosis).
Emily and Charlotte's first real and memorable experience of the close and constant menace of death and disease was at the school which Charlotte, in particular, held responsible for her elder sisters' deaths. She later remembered the school as a place where typhus fever 'decimated' the population regularly, and 'consumption and scrofula in every form bad air and insufficient diet can generate, preyed on the ill-fated pupils'.
All of the sisters experienced deaths of those close to them, and all were affected by these experiences. Charlotte, in particular, spent much of her adult life anxious about her own health and that of her loved ones. She worried at various points that Emily and Anne were showing early signs of consumption and panicked, fearing Emily's 'rapid decline' in 1835, and Anne's in 1837. When her friend Mary Taylor was unwell in 1838, Charlotte was again reminded of Maria and Elizabeth – 'my two sisters whom no power of medicine could save' – speculating on whether Mary's lungs were 'ulcerated yet', and on what her 'hectic fever' might indicate. She worried for herself, too: her letters, especially those to another friend, Ellen Nussey, are also full of references to the wind and weather, and the ways in which it depressed her in body and mind. By the time Branwell and Emily died in 1848, Charlotte felt as though a threat that had lingered for years had finally become real: 'unused any of us to the possession of robust health, we have not noticed the gradual approaches of decay', she wrote.
Against the constant fear of consumption and the knowledge of the diseases which periodically struck the town below, the Brontës did have certain tools. Cleanliness was very much emphasised in the battle against disease in the early Victorian period, when the role of bacteria in contagion was decades away from being understood. The focus, especially in periods of epidemic disease, was placed on 'filthy' vapours and stagnant air – and Haworth Parsonage was kept scrupulously, immaculately, clean.
From a very early age, the Brontë children were taken on regular walks on the moors above the parsonage, and exposed to the fresh and wholesome open air that was considered essential to the maintenance of good health. They also had two medical texts on their shelves which Patrick Brontë regularly consulted when members of the family were ill: Thomas Graham's Modern Domestic Medicine and William Buchan's Domestic Medicine. Buchan's work, in particular, argued that exposure to the elements was crucial to a healthy constitution, and that nothing could be more damaging to health than to stay indoors without ventilation. Patrick's annotations can still be seen in the margins of both the copies the family owned.
As Haworth's curate, Patrick Brontë baptised the babies of Haworth and held funerals for the town's dead, but he was concerned with their bodily health as well as their spiritual purity, and his sense of responsibility for the regulation of good health applied to his parishioners as much as it did to his own family. In 1849, two months after Anne's death, Patrick petitioned for an inspector to assess the village's high mortality and poor sanitation.
The Babbage Report of 1850 which followed this petition revealed shocking facts about the town. Multiple households shared single privies, and the over-flowing excrement ran down the streets, combining with offal from the slaughter-houses on the way. At the top of the hill on which the town lies, the graveyard with its sloping and over-crowded gravestones gave a visible clue to the contents of the ground beneath it, which was full to bursting with Haworth's corpses. Decomposing matter trickled invisibly down from the churchyard and into the town's water supply. Perhaps not surprisingly, life expectancy in Haworth was a mere 25.8 years compared to an average of around 42 years across England and Wales. In the light of all this, the deaths of Branwell, Emily, and Anne at 31, 30, and 29 seem less exceptional, if not less tragic, than they otherwise might.
For her part, Emily herself seems to have felt it important to manage and control her health alone. Charlotte later told her friend, the writer Elizabeth Gaskell, how Emily had once been bitten on the streets of Haworth by a dog who seemed as though it might be rabid. Rather than telling her family about the bite or any fears she had about contracting the rabies virus, Emily returned home and cauterised the wound by burning it with an iron in the parsonage kitchen, in secret. She told nobody what had happened until the risk of rabies was past. Charlotte transformed the act into fiction in her novel Shirley, where the heroine (whom she told Gaskell was a version of Emily as she might have been if she'd enjoyed better health and finances) brands her own wound in the same way and also keeps her anxieties to herself.
Later, and to the great distress of her family, Emily refused to see a doctor even though she was palpably dying from consumption. Whether this was because she was in denial, sceptical about doctors, or constitutionally averse to fuss, we will never know. Having grown up in the parsonage, always close by death and disease, Emily must have known the nature of the illness that was killing her.
It is perhaps unsurprising that characters in Wuthering Heights fall ill with measles, colds, and consumptions, and death lurks everywhere, as it did in Haworth and in the parsonage itself. Yet for good or ill, death is not final in this novel: characters leave their ghostly echoes, and their love and attachments persist long after their deaths. 'Emily is nowhere here now', Charlotte wrote after her sister's burial. Her statement came from the depths of misery and mourning for the absence of Emily from this world. Perhaps, though, it also holds out the hope that although Emily is 'nowhere here now', some essence of her might still live on, in the memories of her Charlotte kept, and in her work.
© Jo Waugh, February 2022
Dr Jo Waugh is a Senior Lecturer in Nineteenth-Century Literature at York St John University. Her publications include an article 'Staying Calm and Seizing the Iron: Contagion, Fermentation, and the Management of the Rabies Threat in Charlotte Brontë's Shirley' in Victorian Review. Her article for The Conversation, 'How the Stigma of Contagion Keeps Alive Romantic Notions of how the Brontës Died' was published in the Independent in 2018. Her forthcoming monograph, Brontë Contagions: Myths, Memes, and the Politics of Infection will explore the Brontës' relationship to contagion and the metaphors it generates.
Tanika Gupta on immigration in 19th-century Britain
Heathcliff's ethnicity is a mystery: all we know for certain in the novel is that he was rescued from the streets of Liverpool by Mr Earnshaw – but that is it. Who was Heathcliff? Was he Irish? Romany? African? Indian? Mixed race? The enigma of Heathcliff's birth origins is all part of the enduring fascination with Wuthering Heights.
Heathcliff is described in many different ways by the characters of the Wuthering Heights: old Mr Earnshaw calls him both 'a gift of God' and 'dark almost as if it came from the devil'; Mrs Earnshaw rejects him as a 'gypsy brat' (ch. 4); Mr Linton thinks he is 'little Lascar, or an American or Spanish castaway' (ch. 5); while Nelly consoles him with the thought that his father might be 'the Emperor of China and your mother an Indian queen' but also says to him, 'If you were a regular black …'. Through these descriptions, Brontë cleverly implies that Heathcliff was not a white, Anglo-Saxon child of the streets of Liverpool but was 'foreign', referring to his 'otherness', his 'dark hair and dusky skin'. She also shows how he is subjected to discriminatory, degrading and abusive treatment by others – all except Cathy – and seeds suggestions that his (indeterminate) race is a cause of his passionate and sometimes brutal reactions. As Steph Reed writes in The Literature Blog (2018), 'Throughout the novel, Heathcliff is repeatedly collocated with notions of racial inferiority; he is frequently compared to darkness and criminality'.
When we first encounter Heathcliff, Nelly comments that, 'I had a peep at a dirty, ragged, black-haired child… it only stared round, and repeated over and over again some gibberish that nobody could understand.' From this we can surmise that his mother tongue is not English, though this still leaves open numerous options as to his real origins. We can narrow this down by better understanding the context of Liverpool at the time.
Wuthering Heights is set in Yorkshire and the action of the novel takes place from 1801 to 1802 with the retrospective plot events taking place over the previous 30 years. During this period, Liverpool, where Heathcliff was found, was at the heart of Britain's links with the slave trade, controlling over 60 per cent of British; and over 40 per cent of Europe's slave trade. Profits from Liverpool's involvement in the slave trade financed urban and industrial development throughout the North West and indeed, across England. In Caryl Phillips' extraordinary novel, The Lost Child, he depicts Heathcliff as Earnshaw's illegitimate son with a formerly enslaved woman, brought to Liverpool from the Caribbean. This is one of the plausible ways in which the character of Heathcliff could have a connection with the slave trade in his backstory.
The Brontë sisters' home may have been nearly a hundred miles away from Liverpool, but their school, Clergy Daughters School, was just a few miles from the Dentdale home of a notorious slave trading family, the Sills, who worked more than 30 enslaved Africans on the grounds of their estate. Emily Brontë would have been aware of the debates and discussions around the subject of abolition of slavery and certainly aware of the wealth of the local sugar barons. Heathcliff can certainly be read as someone affected by the dehumanisation of the slave trade, and his claiming of the house and land can even be seen as an act of revenge for the colonial plunder of land, and for Britain treating human beings as property.
Liverpool's involvement in the British Empire had links closer to home as well. When Wuthering Heights was published in 1847, the potato famine in Ireland was surging.  Starving, and seeking food and shelter, hundreds of thousands of Irish immigrants came to Liverpool. It is thought that in just five months in 1847, the population of Liverpool doubled as a result of immigration from Ireland. Most Irish immigrants lived in atrocious conditions, with 60,000 catching typhus and 40,000 suffering from dysentery in just the single year of 1847.
The newly arrived Irish met a hostile reception in Liverpool and were harshly treated and demonised – unfairly blamed for taking English jobs and spreading disease. If Brontë intended Heathcliff to be the child of an Irish immigrant abandoned on the streets of Liverpool, this scapegoating and xenophobia would make sense of the distrust and bigotry he met in his life.
Another possible reason that Heathcliff could have found himself in Liverpool, is because he may have been at sea or related in some ways to the lascars in the merchant navy. 'Lascars' first began to be employed in small numbers from the 17th century by the East India Company, which was founded by Royal Charter to increase trade with India. Although the term 'lascar' was used for almost all non-European sailors, including Arab, Cypriot, Chinese and East African sailors, the majority of lascars came from the Indian subcontinent, mainly from the coastal areas of Gujarat, Malabar and Bengal, with Bombay and Calcutta being major ports for their recruitment. Lascars worked in every role from being able seamen to stoking furnaces, from being cooks, storekeepers or on-board butchers, to being first mates (known as 'serangs').
From the early 19th century, it is estimated that at least 1,000 lascars visited Britain every year and this rose to over 10,000 a year by the end of the century. Many lascars would be temporarily stranded, often for months at a time over winter, as they waited for their next opportunity to work. The shipping companies assumed no responsibility for them during these periods and distressed lascars were often left homeless, wandering the streets – becoming known as 'the black poor'. Christian missionary societies were often the only source of help.
Moreover, low pay, appalling conditions and abusive treatment on many of the ships led some lascars to desert or jump ship in Britain, settling in run-down port areas such as Liverpool, mixing freely with the local population and sometimes marrying and starting families with English and Irish working-class women, creating some of the first multi-racial communities. Heathcliff could have been an unwanted or abandoned child from such a relationship. But he could also have been a lascar cabin boy (who were sometimes as young as eight), who jumped ship in Liverpool. He may even have been a stowaway who was smuggled on board a ship in a port somewhere in the Empire, and who was thrown off in Liverpool.
Liverpool was so linked with the British Empire in the late 18th century, that Heathcliff's origins are likely to always be out of reach. But that is perhaps the point. Emily Brontë keeps Heathcliff's origins deliberately mysterious but plants enough seeds for readers to imagine him as being connected to the transatlantic slave trade or lascars in the merchant navy, or refugees from the Irish famine. In one way or another, he is a product of the British Empire. He may be of unknown birth, but he represents someone whose origins are connected to a colonised under-class, defined in part by the colour of their skin, who are consistently 'othered' by white British society. The power of his character comes from the universality of his backstory combined with the enigma of his origins.
We are here, because you were there.
© Tanika Gupta, February 2022
Tanika Gupta MBE is a playwright and screen writer. Her most recent work includes The Overseas Student (Out West, Lyric Hammersmith, 2021), A Doll's House (Lyric Hammersmith 2019), Hobson's Choice (Royal Exchange, Manchester, 2019), and Lions & Tigers (Shakespeare's Globe, 2017).
Emma Rice is the proud artistic director of her company, Wise Children, and an internationally respected theatre-maker and director. For Wise Children Emma has adapted and directed the productions Bagdad Cafe, Romantics Anonymous, Enid Blyton's Malory Towers, and Angela Carter's Wise Children. As artistic director of Shakespeare's Globe: Romantics Anonymous, Twelfth Night, A Midsummer Night's Dream, and The Little Matchgirl (and Other Happier Tales). As joint artistic director of Kneehigh: The Flying Lovers of Vitebsk, Tristan & Yseult, 946: The Amazing Story of Adolphus Tips, The Wild Bride, The Red Shoes, The Wooden Frock, The Bacchae, Cymbeline (in association with RSC), A Matter of Life and Death (in association with National Theatre), Rapunzel (in association with Battersea Arts Centre), Brief Encounter (in association with David Pugh and Dafydd Rogers Productions), Don John (in association with the RSC and Bristol Old Vic), Wah! Wah! Girls (in association with Sadler's Wells and Theatre Royal Stratford East for World Stages), and Steptoe and Son. Emma received the Outstanding Contribution to British Theatre award at the 2019 UK Theatre Awards, and in 2022 was named in the Sky Arts Top 50 most influential British Artists of the last 50 years.
Ian is a Bristol-based multi-instrumentalist, composer, and Head of Music for The School for Wise Children. He leads the band Eleven Magpies and is part of Benji Bowers Orchestra Collective, Terra Coda. Credits as composer include Wise Children, Malory Towers, Bagdad Cafe, and Wuthering Heights (Wise Children); Twelfth Night (Shakespeare's Globe); The Very Old Man with Enormous Wings, The Flying Lovers of Vitebsk (Kneehigh). Other theatre for Kneehigh includes Brief Encounter, The Red Shoes, Don John, The Wild Bride, Tristan & Yseult, Dead Dog in a Suitcase, The Flying Lovers of Vitebsk. Theatre as music director includes Girl from the North Country (Toronto 2019, Runway), research & development with PJ Harvey (The National). Composer for film includes Weekend Retreat (O-region), The princess and Peppernose (Joe Wright and RSA).
Vicki has designed extensively for theatre, opera, and dance, including work for the National Theatre, Royal Shakespeare Company, The Bridge, Wise Children, Royal Opera House, Wayne McGregor, Kneehigh, Young Vic, Donmar, Almeida, Royal Court, on Broadway, and internationally.
Wise Children, Malory Towers, Bagdad Cafe, Romantics Anonymous (Wise Children tours); Woman in Mind (Chichester Festival Theatre); Lungs, Present Laughter, Girl from the North Country (also U.S. tour/West End/Broadway/Australia); Groundhog Day, A Christmas Carol (also Broadway, Tony Award - Best Sound) (The Old Vic); The Birthday Party, The Moderate Soprano, Shakespeare in Love (West End); Matilda The Musical (Olivier Award - Best Sound) (RSC/West End/Broadway/UK tour); Hex, Pinocchio, The Light Princess, Amen Corner (National Theatre); Standing at the Sky's Edge, Oliver (Sheffield Crucible); Tristan & Yseult, Brief Encounter, The Red Shoes, The Wild Bride, Steptoe & Son, 946: The Amazing Story of Adolphus Tips, Rebecca, The Flying Lovers of Vitebsk (Kneehigh). Simon is an associate of The Old Vic (London). He is also Wise Children's technical director and digital producer.
Jai trained at RADA and won the 2016 Association of Lighting Designer's ETC Award. Recent designs include The Trials (Donmar Warehouse); Chasing Hares (Young Vic); Wuthering Heights (National Theatre/Bristol Old Vic); The Accidental Death of an Anarchist, Scissors (Sheffield Theatres); Cherry Jezebel (Liverpool Everyman); House of Ife, Lava, Pawn/Limbo (Bush Theatre); Cruise (Duchess Theatre); Big Sky, The Hoes (Hampstead Theatre); Birthmarked (Bristol Old Vic); My Son's a Queer (But What Can You Do?) (Underbelly/Turbine Theatre, WhatsOnStage Award for Best Off West End Production); The Cherry Orchard (The Yard/HOME); Hushabye Mountain (Hope Mill); Out of the Dark (Rose Theatre Kingston); Shuck'n'Jive, Whitewash (Soho Theatre); Anansi the Spider, Aesop's Fables (Unicorn Theatre); I'll Take You to Mrs. Cole (Complicite); Mapping Brent (Kiln Theatre); Glory (Duke's Theatre/Red Ladder); Cuzco (Theatre503);  Losing Venice (Orange Tree Theatre); The Sorcerer's Apprentice (Northern Stage); A Midsummer Night's Dream, King Lear, Lorna Doone (Exmoor National Park); A Lie of the Mind (Southwark Playhouse); 46 Beacon (Trafalgar Studios with Rick Fisher); Out There on Fried Meat Ridge Road (White Bear Theatre/Trafalgar Studios 2); Acorn (Courtyard Theatre. Off-West End Award nomination for Best Lighting).
Theatre as choreographer with Emma Rice and Wise Children includes Bagdad Cafe (Old Vic); Wise Children (Old Vic/ UK tour), Romantics Anonymous (Bristol Old Vic/The Globe); The Umbrellas of Cherbourg (Kneehigh/Curve Leicester/ West End); The Flying Lovers of Vitebsk, 946: The Amazing Story of Adolphus Tips, The Wild Bride, Midnight's Pumpkin, Steptoe and Son (Kneehigh/UK tour); Twelfth Night, A Midsummer Night's Dream (Shakespeare's Globe). Etta is the associate artistic director of Matthew Bourne's New Adventures.
Theatre includes A Monster Calls, Bagdad Cafe (The Old Vic); The Lion, the Witch and the Wardrobe (Bridge Theatre); Henry IV, Henry V, Doctor Faustus, Vivaldi's The Four Seasons: A Reimagining (Shakespeare's Globe); Peter Pan, War Horse (National Theatre); Chigger Foot Boys (Tara Arts); Running Wild (Regent's Park); Romeo and Juliet (Orange Tree); Beasty Baby (Theatre Rites/ Polka); Alice's Adventures Underground (Les Enfants Terribles). Television includes The Sandman, Doctors, Britannia, The Girlfriend Experience.
Kev is an Equity-registered fight director/choreographer, director, actor and an action performer. Kev is also co-founder and chairman of The Academy of Performance Combat. Recent theatre includes The Colour Purple, Mary's Seacole, The Welsh Dragon, Sister Act, Les Misérables, Rigoletto, Bajazet, Don Giovanni, Jenufa, The Barber of Seville, The House of Shades, Making of a Monster (Radio 4), Troilus and Cressida, Billy Elliot, Jitney, Red Pitch, Moreno, A Midsummer Night's Dream, Some Mothers Do 'Ave 'Em, Nine Night, Gunpowder, Guardians of the Galaxy. Recent TV includes The Pact S2 (BBC), The A List S2 (Netflix), Y Golau/The Light, Pobol Y Cwm (BBC Wales/S4C Wales).
Pat trained at California Institute of the Arts (USA), earning a performer/composer dual focus MFA. He relocated to the UK in 2015 and has worked extensively as a theatre multi-instrumentalist and music director. UK theatre credits include Wuthering Heights (National Theatre/Wise Children), The Wicker Husband (Westerna/Watermill Theatre), Cinderella (Hall for Cornwall), The Lion the Witch and the Wardrobe (Bridge Theatre), Brief Encounter (Kneehigh), Hireth (Hall for Cornwall/O Region), Tristan & Yseult (Kneehigh), 946: The Amazing Story of Adolphus Tips (Kneehigh), A Midsummer Night's Dream (Shakespeare's Globe), and Sleeping Beauty (Bristol Old Vic). Pat served as resident composer/lyricist/musical director/multi-instrumentalist for the San Francisco Mime Troupe from 2007 to 2013. Recent compositions include work with BBC Ideas, visual artist Adébayo Bolaji, and with the projects PM Syndicate, Unreliable Witness, and Yesterday's Camel.
Theatre as director includes WildFire Road (Sheffield Theatres); The Christmas Goblin (Marlowe Theatre); One Million Tiny Plays About Britain, Robin Hood (Watermill Theatre); Parakeet (Boundless Theatre); Dennis of Penge (Albany Theatre/Ovalhouse); The Ladykillers of Humber Doucy Lane (Eastern Angles); My Beautiful Black Dog (Roundhouse/Southbank Centre). Theatre as associate director includes Bagdad Cafe, Romantics Anonymous, Malory Towers (Wise Children). Theatre as staff director includes As You Like It (National Theatre). Theatre as assistant director includes Brief Encounter (West End); A Midsummer Night's Dream (Regent's Park); Feast (Young Vic); The Two Gentlemen of Verona, Romeo and Juliet (Shakespeare's Globe). Laura is Wise Children's head of performance and a creative associate at The Northwall, Oxford.
Theatre includes Bagdad Cafe (Wise Children, The Old Vic); A Monster Calls (The Old Vic); Fela! (National Theatre/ Broadway); A Season in the Congo (Young Vic); A Midsummer Night's Dream, Twelfth Night, 946: The Amazing Story of Adolphus Tips (Shakespeare's Globe); Boy Breaking Glass (Sadler's Wells); The Tin Drum (Bristol Old Vic); Ubu (Shoreditch Town Hall). Film includes Cyrano.
Victoria has worked extensively in the industry as a designer and programmer. Her work for Wise Children includes Malory Towers (Passenger Shed), Romantics Anonymous (Bristol Old Vic), and Bagdad Cafe (Old Vic). Lighting design credits include A Midsummer Night's Dream (Shakespeare's Globe); Bristol Old Vic 250th Gala (Bristol Old Vic). Associate lighting designer credits include The Umbrellas of Cherbourg (Kneehigh Theatre/Curve/West End); Wah! Wah! Girls (Kneehigh Theatre/Sadler's Wells); Brief Encounter (West End); Strictly Ballroom (West End); The Book of Mormon (UK tour); King Kong (Melbourne/Broadway). Programming credits include Don John, The Red Shoes, Midnight's Pumpkin, The Flying Lovers of Vitebsk, FUP, Tristan & Yseult (Kneehigh Theatre); Imogen, Tristan & Yseult, Romeo & Juliet (Shakespeare's Globe); & Juliet (Toronto); Mrs Doubtfire (UK).
Anna is a costume supervisor and performance designer. She was the lead costume supervisor for 'we're here because we're here' supervising over 2000 WW1 costumes. She supervised The Book of Dust and Straight Line Crazy at the Bridge Theatre. She assisted on English National Ballet's Cinderella (Royal Albert Hall); The Snow Queen for the Tivoli Ballet designed by Queen Margret the II, and the Tony Award-nominated The Inheritance by Bob Crowley. As a designer her work has been nominated for Off West End Awards for Best Set and Costume, and in 2016 the production Life According to Saki, which she designed for Atticist won the Best of Edinburgh Award and transferred off Broadway. She is currently designing new productions for Tara Theatre and Reading Rep.
From Sardinia originally. A Londoner since 1994. Giuseppe trained and worked in London until 2002 when he moved to Australia. In 2003 Giuseppe became head of hair and makeup for Disney's The Lion King in Sydney, Australia, going on to work numerous Lion King productions, EPK's and publicity appearances across the world ending with the 2010 Singapore show. Giuseppe was head of wigs hair and makeup at the National Theatre U.K. from 2011 to 2021. He led a large team working on numerous stage productions, NT Live cinema broadcasts, and still shoots for press/digital, including shoots for Vanity Fair, Vogue U.S., etc. He has presented master classes at the National Theatre and for MAC cosmetics in New York, has taught periodically at Christine Blundell Academy, and is now a freelance hair and make-up designer/supervisor across theatre, film, and editorial in the U.K and Europe. Giuseppe has been a participant and judge at numerous IMATS conventions in U.K and U.S. and is also a member of annual wigs hair and makeup convention Opera Europa, bringing together head creatives in the field from across Europe and beyond.
Based in London, Propworks are a team of experienced artisans and stylists who source and make props, style and dress sets for productions & events all over the world. They have worked with Wise Children on Wise Children (Old Vic/UK tour) and Bagdad Cafe (Old Vic). Other recent credits include Get Up Stand Up (Lyric Theatre), Singin' in the Rain (Sadlers Wells), Cinderella, The Musical (Gillian Lynne Theatre), Joseph & The Amazing Technicolour Dreamcoat (Palladium Theatre), and Pretty Woman (Savoy Theatre).
Tom Knowles is a composer, MD, orchestrator and pianist. Work as MD and orchestrator includes Beauty and the Beast Panto (Chelmsford Civic); Robin Hood Panto (Camberley); The 12 Tenors (Monte Carlo). As Co-MD: The Crazy Coqs Presents (Brasseries Zedel). Audition pianist: Summer Holiday (UK tour); Thoroughly Modern Millie (UK tour); Sh*tfaced Showtime (Stockwell Playhouse). Piano playing: LMTO A Christmas Carol (Lyceum Theatre); LMTO w/Ben Forster (Theatre Royal Haymarket). Performances with Marisha Wallace: Love Supreme Yamaha Experience Lounge 2019; Yamaha @ The Waldorf, London; Kipps AMD (Trinity Laban Blackheath Halls). Composition credits: GPEC (28 Dance Exercises 2021); Signifying Nothing (SATB, Royal Albert Hall, Birmingham Symphony Hall). Other credits include: Penny Pots Sounds – Co-Founder, Elverson Studios Vocal Reels – Co-founder, Transcriber (Sony, Lydian Collective, Laszlo Project).
Kate is a freelance stage manager. Starting her career in Liverpool, she has gone on to tour around the world. Credits include Captive Queen, Love's Labour's Lost, Romeo and Juliet (Shakespeare's Globe); The Misanthrope (ETT/UK tour); Royal de Luxe's Memories of August (Liverpool wide). For Wise Children: Wuthering Heights (UK tour), Bagdad Cafe (Wise Children/The Old Vic), Romantics Anonymous (Bristol Old Vic), Malory Towers (UK tour). For Kneehigh: Dead Dog in a Suitcase and Other Love Songs, UBU, Flying Lovers of Vitebsk, The Tin Drum, Tristan & Yseult, and 946: The Amazing Story of Adolphus Tips. For Liverpool Everyman & Playhouse: Our Town Needs a Nando's, Christmas Cabaret, Spy Monkey's Christmas Carol, The Alchemist, Streetcar Named Desire, amongst others.
Theatre credits include: Wuthering Heights (UK tour); Romantics Anonymous, Wise Children (Wise Children/UK tour); The Flying Lovers of Vitebsk, Tristan & Yseult UK, Dead Dog in a Suitcase and Other Love Songs, 946: The Amazing Story of Adolphus Tips, Steptoe & Son (Kneehigh/UK tour/International tour); Greek (Tongeyong International Music Festival/UK tour); The Intelligence Park (Royal Opera House/Music Theatre Wales).
Charlie is a freelance stage manager and props buyer for theatre. Previously for Wise Children: Wuthering Heights (UK tour); The Flying Lovers of Vitebsk, Romantics Anonymous, Malory Towers, Wise Children. Theatre credits include Disco Inferno (Cirque Bijou); Macbeth, A View from the Bridge, Waiting for Godot, The Light Princess, Hot Air (Tobacco Factory Theatres); Blue Heart, The Directors' Festival (Orange Tree Theatre); Hamlet, All's Well That Ends Well, The School for Scandal, The Conquering Hero (Shakespeare at the Tobacco Factory); PSYCHOPOMP (Fen Theatre); Medea (Bristol Old Vic); The Love of the Nightingale (Bristol Old Vic Young Company); The Stick House (Raucous); Intimate Apparel (Ustinov Studio).
Megan has been on the stage management team for more than 30 productions at Berkeley Rep; favorites include Kiss My Aztec!, 946: The Amazing Story of Adolphus Tips, Treasure Island, Girlfriend, Tristan & Yseult, Arabian Nights, The White Snake, The Wild Bride, and Dear Elizabeth. Megan has also stage managed at American Conservatory Theater, The Curran Theatre, California Shakespeare Theater, La Jolla Playhouse, and St. Ann's Warehouse. Megan is thrilled to be back at Berkeley Rep after a pandemic hiatus, during which she ran a drive-through food distribution site for the Alameda County Community Food Bank. Thank you to all the volunteers who supported the work at ACCFB and also support the theatre!
Charlie is a sound operator and production sound engineer based in London. He has been working for Wise Children since its early beginnings and has been head of sound on their productions of Wuthering Heights, Bagdad Cafe, Romantics Anonymous, Wise Children, and Malory Towers, alongside being broadcast sound operator for all of their live streams. Previously to this, Charlie was also deputy head of sound for Emma Rice's Wonder season at Shakespeare's Globe. Other credits include 946: The Amazing Story of Adolphus Tips, Flying Lovers of Vitebsk, Rebecca, Tristan & Yseult, UBU, and Dead Dog in a Suitcase and Other Love Songs (Kneehigh); Girl from the North Country (UK & Ireland tour); Nativity (UK tour); Touching the Void (West End/Bristol Old Vic), and King Charles III (West End).
Jimmy graduated from Rose Bruford College in 2018 after studying BA in Performance Sound. Theatre includes Robin Hood (Watermill); Wuthering Heights (UK tour), Wise Children (Wise Children/UK tour); The Lovely Bones (UK tour); Romantics Anonymous (Wise Children); The Flying Lovers of Vitebsk (Bristol Old Vic/Kneehigh/Wise Children Live Stream); Lyceum Christmas Tales (Edinburgh Lyceum); Lexi (Bohemians Theatre Company); Girl from the North Country (UK Tour & Ireland).
Since graduating from Arts University Bournemouth with a degree in Costume with Performance Design in 2015, Emma has worked as a wardrobe assistant and manager for a variety of theatre productions, including The Return to the Forbidden Planet (Eastbourne Theatres); The 39 Steps (Eastbourne Theatres) and The Braille Legacy (Charing Cross Theatre); South Pacific, The Long Son, Crazy for You (Chichester Festival Theatre); Wuthering Heights (UK tour).
Casting
Alastair Coomer CDG · Sam Jones CDG · Jacob Sparrow · Wise Children
Production Manager
Cath Bates
Relighter & Production Electrician
Jeff Hinde
Set built by
Miraculous Engineering
Lighting
White Light
Sound, Video & Rigging
Stage Sound Services
Freight & Haulage
Rock- It Global · Clark Transfer
Costume Makers
Ingrid Pryer · Karen Crichton · Sally Spratley
​Headdresses
Hannah Trickett
Milliner
Tilda Lewis
Costume Dyeing
Sheila White
Costume Breakdown
Vicki Hallam
Alterations
Anna Barcock
Production & Rehearsal Photography
Steve Tanner
The School for Wise Children Trainee Director
Steph de Whalley
The School for Wise Children Trainee Composer
Mary Johnson
​Voice Coach to Liam Tamne
Hetal Varia
Lighting Design Assistant
Tiffany Hernandez Alberto (Electrics Fellow)
Wardrobe Crew
Caz Hiro · Brittany Watkins
COVID Safety Manager
Kathleen Parsons
Scene Shop
Jessica Loney · Carl Martin · Sean Miller · Maggie Wentworth · Zach Wziontka · Seraphim Blount (Scenic Construction Fellow)
Lighting
Amy Abad · Travis Clark · Tristan Fabiunke · Richard Fong · A. Chris Hartzell · Jacob Hill · Jason Joo · Caleb Knopp · Charlie Mejia · Mel Ramirez · Noah Rojas-Domke
Assistant Production Manager
Flo Gill (Production Management Fellow)
Assistant Company Manager
Emily Zhou (Company Management Fellow)
U.S. Representation by Pemberley Productions. For more information about touring, please contact Doreen Sayegh at doreen@pemberleyproductions.com.
WITH THANKS TO
Robert and Olivia Temple, Faye Clements and Florence Ashman, Natasha Patel, Alan Brodie and Ginny Sennett, Lyndie Wright, Dom Lawton, Tom Breen, Graham Ironman, Kerry Jarrett, Dominique Hamilton, Carly Roberts, Simon Money, Chris Samuels, Backroom Ltd, Paul Handley, Rufus Norris, Vicky Hawkins, Kash Bennett, Tom Bird, Thom Freeth, Tom Morris and Charlotte Geeves.
Medical consultation for Berkeley Rep provided by Agi E. Ban DC, John Carrigg MD, Cindy J. Chang MD, Christina Corey MD, Neil Claveria PT, Patricia I. Commer DPT, Brenton Dowdy DPT, Kathy Fang MD PhD, Steven Fugaro MD, Whitney R. Johnson DDS, Olivia Lang MD, Allen Ling PT, and Christina S. Wilmer OD.

ABOUT WISE CHILDREN
Created and led by Emma Rice, Wise Children launched in April 2018 and is an Arts Council England National Portfolio Organization. Based in the South West of England, we make ground-breaking work with exceptional artists, and tour across the world. In the dark days of 2020, we led the field in live streaming, becoming the first company to broadcast a fully staged production, without social distancing, from a UK theatre after lockdown.
THE SCHOOL
Alongside our shows, we run a unique professional training program, The School for Wise Children. Led by Emma, and her award-winning collaborators, the School for Wise Children offers workshops, courses and other opportunities for fearless, free-thinking theatre makers and emerging companies. For more information about The School and how to train with Wise Children, head to our website: www.wisechildren.co.uk
THE CLUB
The Wise Children Club is our community: a growing group of allies who support our work and share ideas and dreams. Right now, as we face uncertain and difficult times, we need the Club more than ever!
It costs £10 a year to be a member, but joining the Wise Children Club isn't just about the money! Club members are our ambassadors - online and in person. They spread the word, bring new people to our shows, and look for opportunities for Wise Children to grow as a creative force for good!
You might also be inspired to know that everyone who works for Wise Children (from those who tread the boards to the Board itself) joins the Club and donates to the company. If you'd like to join us, you can do it at wisechildren.co.uk 
WISE CHILDREN
​Artistic Director Emma Rice
Executive Producer Poppy Keeling
Technical Director and Digital Producer Simon Baker
General Manager Steph Curtis
Event and Operations Producer Jay Jones
Producer Monica Bakir
Assistant Producer Rhys Bugler
Participation Producer Helen Comerford
Associate Director Laura Keefe
Fundraiser Helena Price
Finance Manager (Interim) Lucy Williams
Finance Assistant Angela Wright
Board of Trustees
Matt Armstrong, Judith Dimant, Allegra Galvin, Tony Gayle, Clare Reddington (Chair), Nicholas Rogers, Yuko Thomas
​Wise Children is an Arts Council England National Portfolio Organisation. This production has been made possible by the generous support of Cynthia and Ronald Beck, The Broughton Family Charitable Trust and Jon and NoraLee Sedmak.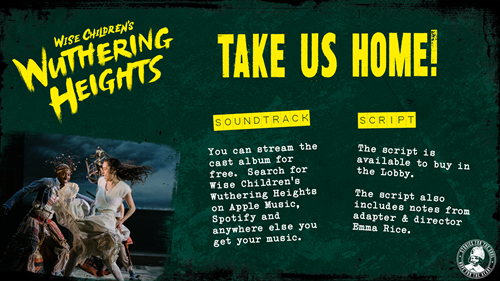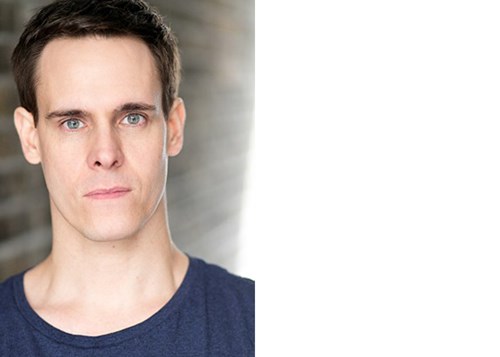 Theatre includes Bagdad Cafe (Wise Children/The Old Vic), Wise Children (Old Vic/UK tour), The Happy Prince (The Place), An Ideal Husband (Vaudeville Theatre), wonder.land (National Theatre/Théâtre du Châtelet), La bohème (Royal Albert Hall), Arthur Pita's Metamorphosis (Joyce Theatre, NY), Wind in the Willows (Linbury Studio Theatre), Chariots of Fire (Hampstead Theatre/Gielgud Theatre), Earthquakes in London (UK tour), Oklahoma! (Chichester), Mary Poppins (UK tour), We Will Rock You (Dominion Theatre), Oliver! (London Palladium). For Matthew Bourne's New Adventures: Lord of the Flies, Swan Lake, Cinderella, The Car Man, Play Without Words, The Red Shoes, Edward Scissorhands. Screen includes Humans (Kudos/C4), Mr Selfridge (ITV), Allied (Paramount Pictures), Disney's Muppets Most Wanted, Life Is a Buffet.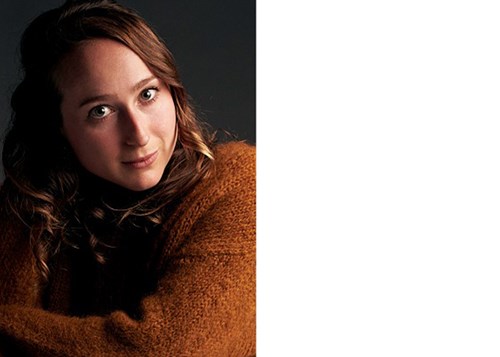 Theatre includes Gulliver's Travels (Unicorn Theatre), Lands (Bush Theatre/Summer Hall Edinburgh Fringe), Two Gentlemen of Verona (The Globe Theatre/Liverpool Everyman), Wolf Hall and Bring Up the Bodies (RSC/Aldwych Theatre/The Winter Gardens on Broadway), As You Like It (Lamb Players), Another Place (Theatre Royal Plymouth), Pride and Prejudice (Regent's Park Open Air Theatre), Doctor Faustus (West Yorkshire Playhouse/Glasgow Citizen's), People Like Us (Pleasance), DNA (UK tour), The Kitchen Sink (Bush Theatre). TV: Whitstable Pearl (AcornTV), Hullraisers (Channel 4), Bridgerton (Netflix), Zomboat (ITV2, Hulu), White Gold (BBC), Doctors (BBC), Vera (ITV), Casualty (BBC), Boy Meets Girl (Tiger Aspects). Radio: Leah is a BBC Carleton Hobbs award winner and has played numerous roles for the BBC Radio repertory company.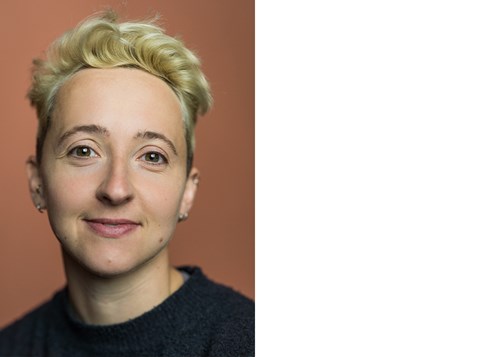 Georgia is an actor, comedian, and musician. Credits include creating the role of Sally in the original cast of Fisherman's Friends, Bill in Emma Rice's Malory Towers, the title role in Robin Hood at The Watermill Theatre, BRUCE: just a pretty face (Edinburgh Fringe), Callisto: a queer epic (Arcola Theatre), ArtsLab: Comedy Troll (North Wall Arts Centre, Suddenly Last Summer (Oxford Playhouse), The Oxford Revue: Hello You (Edinburgh Fringe), Colin & Katya (North Wall Arts Centre), The Oxford Revue & Friends (Oxford Playhouse), The Changing of the Guard (O'Reilly Theatre), The Alchemist (Arcola Theatre). Film includes Not All Men (Neuron Hub). TV includes Sal in Russel T Davies It's A Sin for Channel 4 and an episode of Doctors for BBC.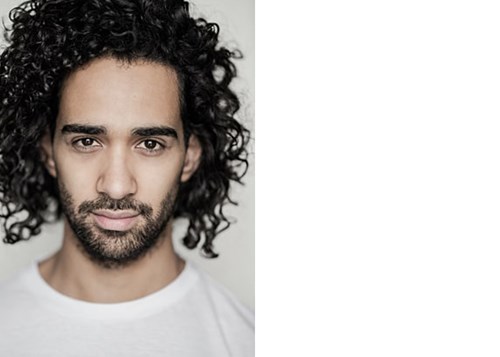 Ricardo trained at the Portuguese National Conservatoire and at the Associated Studios Academy of Performing Arts. Theatre credits include Come from Away (Phoenix Theatre, West End), Motown (Shaftesbury Theatre, West End and UK tour), Gobsmacked! (The Underbelly, Edinburgh Festival), Legally Blonde and Sister Act (Aberystwyth Arts Centre), Fame (Gordon Craig Theatre and European tour), They're Playing Our Song (Yvonne Arnaud Theatre). TV credits include The Chelsea Detective (BBC), The Man Who Fell to Earth (Paramount), Misfits (Channel 4), Outlines of Love (Discourse Pictures), Humshakals (Fox Star Studios), and Nightbus for Talent TV. Feature films include It's All Coming Back to Me (Sony Pictures Entertainment). Ricardo won best actor for the short film Outlines of Love at the Monaco International Film Festival.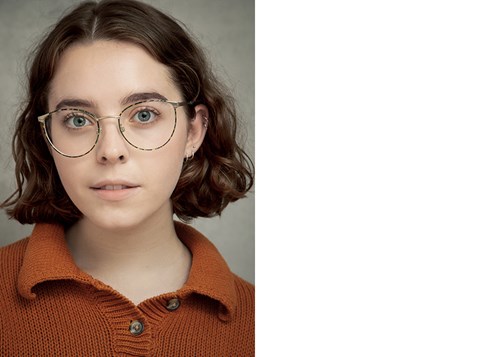 Theatre includes Never Tickle a Tiger (Chichester Festival Theatre), The Pesky Rat (Chichester Festival Theatre), Malory Towers (Wise Children/Theatre by the Lake), The Scarecrows' Wedding (Scamp Theatre/Leicester Square Theatre/UK tour), Metamorphosis (Collide Theatre/Tristan Bates), Daisy Pulls It Off (Charing Cross Theatre). For Guildford School of Acting: First Lady's Suite, A Grand Night for Singing, Daisy Pulls It Off, Henrietta.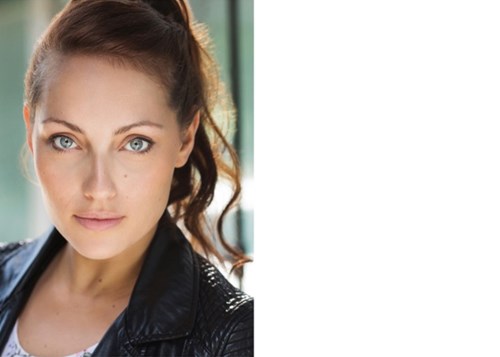 Training: Central School of Ballet. Theatre credits include Mother, Dance Captain, and Assistant Choreographer in Whistle Down the Wind (Watermill Theatre), Grisette in Merry Widow (London Coliseum), Swing in Kiss Me Kate (London Coliseum & tour), Swing in The Bodyguard (International tour), Edward Scissorhands (Matthew Bourne's New Adventures UK tour), Amadeus (Chichester Festival Theatre), La Boheme (Royal Albert Hall), Stravinsky Project (Michael Clark Company), covered and played Cinderella in Cinderella (New Wimbledon Theatre), Princess Jasmine in Aladdin, and ensemble in Snow White and Robinson Crusoe, all for Qdos. Workshops include Machinal (The Almeida, Arthur Pita), Swing in Pleasured Progress (Royal Opera House, Will Tuckett), Jane in Shadow Thief (Tom Jackson Greaves & Craig Adams). Film includes Beauty and The Beast (Disney), Anna Karenina (Joe Wright), Avengers - Age of Ultron (Marvel). Television includes Marie Taglioni in Victoria (ITV), Veronica synth in Humans (Channel 4), The Hour (BBC), Dancer in Pennyworth, assistant choreographer for Grantchester and Mr Selfridge (ITV) and The Royal Variety Performance.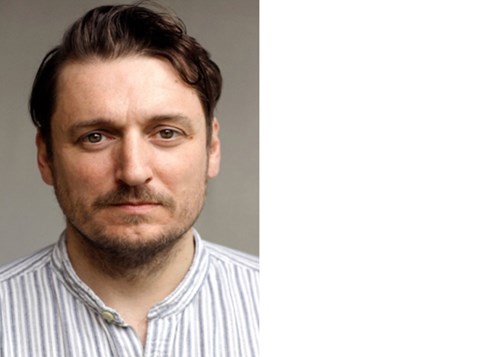 Lloyd trained at Rose Bruford College. Theatre credits include Whistle Down the Wind (Watermill Theatre); Once (UK tour); One Man, Two Guvnors (New Wolsey Theatre/Nuffield Southampton); Arthur/Merlin (Iris Theatre); The Hired Man (Queen's Theatre Hornchurch/Hull Truck/Oldham Coliseum); The Jungle Book (Royal and Derngate Northampton/UK tour); Worst Wedding Ever (Salisbury Playhouse/UK tour); Sunny Afternoon (Harold Pinter Theatre, West End); Nicobobinus (Dumbwise/UK tour); Saturday Night (Arts Theatre, West End); Our House (New Wolsey Theatre/UK tour); The Story Giant (Shanty Theatre Company/UK tour); Faust (Greenwich Theatre); Anyone Can Whistle (Jermyn Street Theatre); Pinocchio (Tolmen Centre, Cornwall); The Wonderful Wizard of Oz, Sweeney Todd, Romeo and Juliet, David Copperfield, White Nights, and The Nose and Harmless (Octagon Theatre, Bolton); Fewer Emergencies (Deptford Albany); Grimethorpe Race (Arcola); and Treasure Island (UK tour).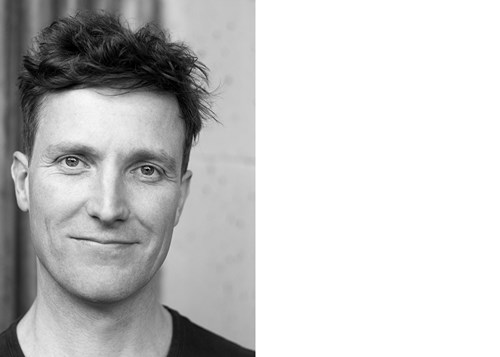 Theatre credits include Two Gentlemen of Verona (Shakespeare's Globe and Liverpool Everyman & Playhouse); La Strada and Cinderella (Sally Cookson); The Hired Man (Queen's Theatre Hornchurch); One Man, Two Guvnors (Derby Theatre); Mother Courage (Red Ladder); The BFG (Birmingham Rep); The Jungle Book (Max Webster); The Threepenny Opera (Graeae); Spend (Watermill); As You Like It (Curve Theatre); Hansel and Gretel (Kneehigh); and Cider with Rosie (Theatre Royal, Bury St Edmunds). TV appearances include Doc Martin (ITV), A Rogue and a Patriot (Channel 5), and The Harry Hill Show (Channel 4). He also works as a historical interpreter with HistoryRiot.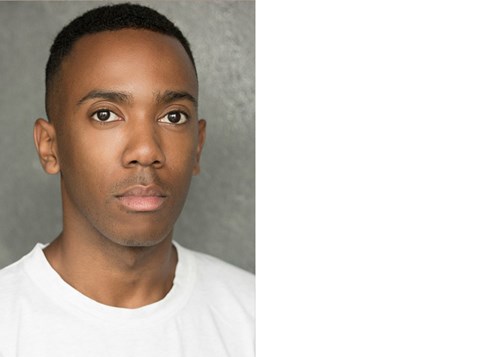 Theatre includes All That (King's Head Theatre), Everybody's Talking About Jamie (Apollo Theatre), Hairspray (UK tour), Rent (UK tour), Bugsy Malone (Lyric Theatre, London), The Life (The English Theatre, Frankfurt), Everybody's Talking About Jamie (Workshop), We Will Rock You (European tour), Thriller Live (UK and European tour), The Lion King (Young Simba, Lyceum), Whistle Down the Wind (Aldwych). Film and television include X Factor (Freemantle Media), Harry Potter and the Half Blood Prince (Warner Bros.), Little Miss Jocelyn (BBC), Disney Kids Awards (Disney). Jordan would like to thank his family and friends for their eternal love and support!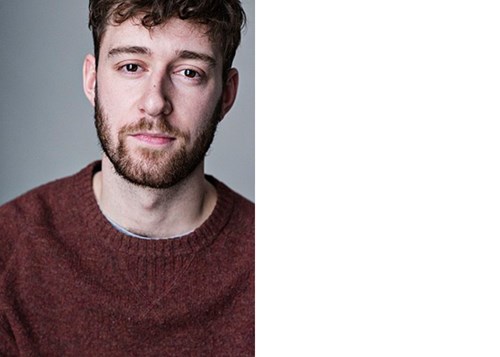 Tama trained at Rose Bruford. His work includes Wuthering Heights at The National Theatre; Eastenders (BBC); The Great Duke of Florence and The False One at Shakespeare's Globe; Night of the Living Dead for Aria Entertainment; Macbeth for Young Shakespeare Company; The Great Christmas Feast for The Lost Estate; Bells Are Ringing at the Union Theatre, and ManMuck (writer and performer) for AM Media Productions.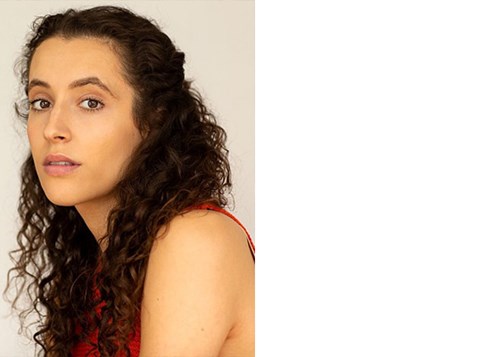 Theatre credits include Lori in Hungry (Soho Theatre), Jane Eyre in Jane Eyre (Stephen Joseph Theatre/New Vic), Black Love & Really Big and Really Loud (Paines Plough Roundabout), The Crucible and A Little Night Music (Storyhouse Chester), Amadeus (National Theatre), Windows (Finborough Theatre), As You Like It (UK tour), and The Master Builder and Future Conditional (The Old Vic).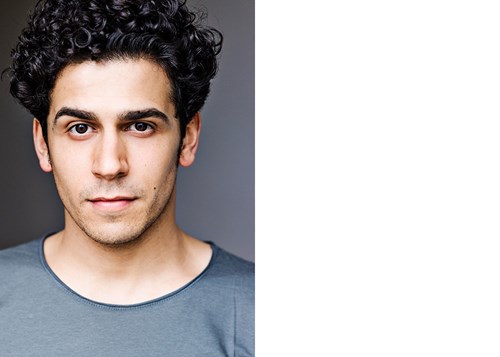 Liam trained at Laine Theatre Arts. Theatre credits include The Prince of Egypt (Dominion Theatre), Bonnie and Clyde (Theatre Royal Drury Lane), The Light in the Piazza (Royal Festival Hall/LA Opera), Spamilton (Menier Chocolate Factory), Mack and Mabel Concert with LMTO (Hackney Empire), Working (Southwark Playhouse), The Rocky Horror Show (UK tour), Phantom of the Opera (Her Majesty's Theatre), Les Misérables (The Queens Theatre), Departure Lounge (Waterloo East), Hair (Gielgud Theatre), Hairspray (Shaftesbury Theatre), Wicked (Apollo Victoria Theatre). Screen credits include Doctors (BBC). Liam was on The Voice Series 2 and BBC's Eurovision You Decide. Awards include Black British Theatre Awards Nominee (2021) and Grammy Nominee (2020).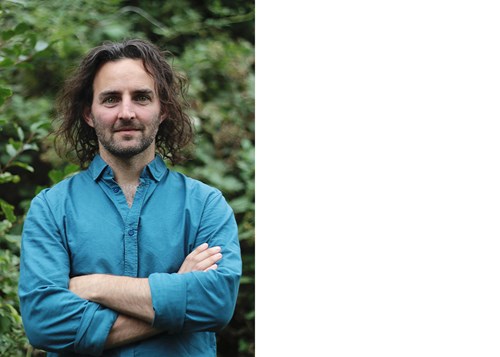 Bristol-based musician Sid Goldsmith is a stalwart of the English folk scene. His recordings of folk songs have been nominated for a BBC2 Folk Award, and he's performed at countless festivals and gigs and live sessions for BBC Radio 2/3. His duo Aldridge/Goldsmith were recently awarded the number 1 spot in Songlines "top 10 climate conscious artists." As a multi-instrumentalist (vocals, guitar, cittern, concertina, double bass) he's in demand and current projects include Awake Arise (a show celebrating winter traditions, featuring Lady Maisery) and Tarren (trio with Danny Pedlar and Alex Garden).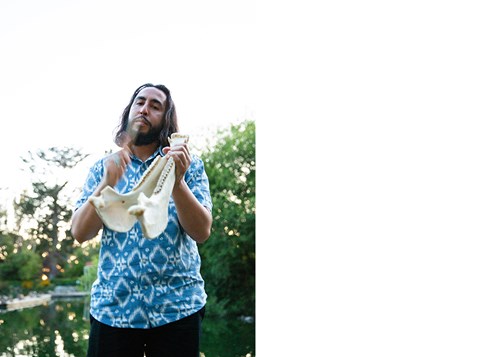 Vincent De Jesus is a native of San Antonio, Texas with roots in Mexico and Puerto Rico. With over 12 years of teaching experience in a variety of disciplines, including music, design thinking, math, science, and creative technology, he's passionate about serving the community as a teaching artist, musician, and education consultant. He holds a Bachelor's degree in Theological Studies and currently teaches world percussion, 3D modeling and printing, video game design (computer coding), and design thinking. As a band leader, composer, and multi-percussionist, Vince is the recipient of the Berkeley Civic Arts' Individual Artist Grant for his Bay Area Latin Soul recording project, which explores the contemporary fusion of Afro-Caribbean music and Black American music like jazz, funk, and hip-hop.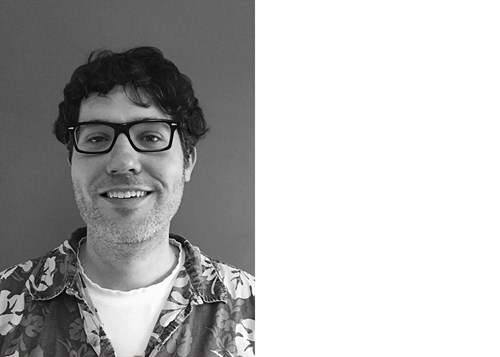 Pat trained at California Institute of the Arts (USA), earning a performer/composer dual focus MFA. He relocated to the UK in 2015 and has worked extensively as a theatre multi-instrumentalist and music director. UK theatre credits include Wuthering Heights (National Theatre/Wise Children), The Wicker Husband (Westerna/Watermill Theatre), Cinderella (Hall for Cornwall), The Lion the Witch and the Wardrobe (Bridge Theatre), Brief Encounter (Kneehigh), Hireth (Hall for Cornwall/O Region), Tristan & Yseult (Kneehigh), 946: The Amazing Story of Adolphus Tips (Kneehigh), A Midsummer Night's Dream (Shakespeare's Globe), and Sleeping Beauty (Bristol Old Vic). Pat served as resident composer/lyricist/musical director/multi-instrumentalist for the San Francisco Mime Troupe from 2007 to 2013. Recent compositions include work with BBC Ideas, visual artist Adébayo Bolaji, and with the projects PM Syndicate, Unreliable Witness, and Yesterday's Camel.
Pemberley Productions is comprised of Doreen Sayegh, Tim Smith, and Annie Shea Graney. We collaborate with overseas companies and U.S.-based productions to book and manage tours across North America as well as internationally. We work with regional theatres, universities, and performing arts centers as they build their seasons to provide projects that suit their audiences and individual considerations. We are proudly transparent, thoughtful, and dynamic. We build collectively beneficial relationships and stand behind our words and values. In 22/23, Pemberley also tours Wuthering Heights to St. Ann's Warehouse, the Wallis (LA), Chicago Shakespeare, and McCarter Theatre Center. In spring 2023, Pemberley tours Good Chance Theatre's The Jungle to St. Ann's Warehouse and Shakespeare Theatre Company. Pemberley was last in the Bay Area with The Woman in Black at ACT's Strand Theater. For information on upcoming tours and projects in development, visit pemberleyproductions.com
The National Theatre's mission is to make world-class theatre, for everyone. We create and share unforgettable stories with audiences across the UK and around the world, striving to be accessible, inclusive, and sustainable. The NT empowers artists and craftspeople to make world-leading work, investing in talent and developing new productions at our New Work Department. We work with young people and teachers right across the UK, through performance, writing and technical programmes to ignite the creativity of the next generation, and we create ambitious works of participatory theatre in deep partnerships that unite theatres and local organisations. nationaltheatre.org.uk
Bristol Old Vic is the longest continuously running theatre in the UK and celebrated its 250th anniversary in 2016. The historic playhouse aims to inspire audiences with its own original productions, both at home and on tour, whilst nurturing the next generation of artists, whether that be through their 350-strong Young Company, their many outreach and education projects, or their trailblazing artist development programme, Bristol Ferment.
York Theatre Royal is a brave, creative hub at the heart of the city. It is one of the region's most successful producing theatres, welcoming over 200,000 people each year to its 275-year-old building. Known for its innovative work throughout the community, York Theatre Royal's recent projects include The Travelling Pantomime, a small-scale pantomime that visited 16 different neighbourhoods in York; Mugabe, My Dad and Me in co-production with ETT; Around the World in 80 Days, an outdoor performance on the playing fields of York; and Love Bites, a series of 22 new 'love letters' by York-based artists.
* Indicates a member of Actors' Equity Association, the Union of Professional Actors and Stage Managers in the United States.

Steve is a retired real estate developer, and Susan a retired architect. Their main focus now is the Chamberlin Education Foundation, which focuses on K-12 education issues in the West Contra Costa Unified School District. Susan has been a season ticket holder for over 25 years.
Michelle and Bruce have been ardent supporters of Berkeley Rep since 1993, when they moved with two young children in tow to Berkeley. Their favorite evenings at Berkeley Rep were usually the discussion nights, where often friends would join them for an early dinner, an evening of great theatre, followed by a lively discussion with members of the cast. Over the past 30+ years, Michelle and Bruce have recognized Berkeley Rep's almost singular role in the Bay Area in promoting courageous new works and nurturing innovative, diverse playwrights. According to Michelle and Bruce, "There's never been a more vital time in our lives when the power of theatre to transform, compel, inspire, and energize has been more necessary."
Warren and Frances are avid watchers of live theatre, which includes Berkeley Rep and an annual pilgrimage (when COVID allows) to London theatre, including specifically the National Theatre, which produced Wuthering Heights. Having loved Berkeley Rep for years, they are thrilled to sign on as 2021/22 season sponsors. They are very proud of the cutting-edge, exceptional theatre that Berkeley Rep continuously produces. Frances' day job is as Professor of Physics at UC Berkeley and Warren is a Machinist and Welder at 5th Street Machine Arts.
Betty and Jack are proud to support Berkeley Rep. Jack is a sustaining advisor of the Theatre, having served on the board for many years, and is now on the board of San Francisco Opera. He is an emeritus board chair of the San Francisco Art Institute and the Oxbow School. In San Francisco, Betty is involved with Wise Aging, a program for adults addressing the challenges of growing older. She serves on several nonprofit boards. They have three daughters and eight grandchildren.
Roger Strauch is chair of The Roda Group. He has served on Berkeley Rep's Board of Trustees for over twenty years, often as an executive member. Roger is an engineer, entrepreneur, venture capitalist, and philanthropist. He has helped build technology companies that have had public stock offerings or have been sold to global industry leaders. Currently, Roger focuses on the development of several enterprises whose products and services will mitigate the negative impact of industry on global climate change and human health. Roger serves on the boards of the Chart Industries (NYSE:GTLS); Mathematical Sciences Research Institute (MSRI); Northside Center in Harlem, NYC, a mental health service agency; and UC Berkeley's College of Engineering. He is the leader of the Mosse Art Restitution Project, a major international effort to restitute stolen art from his great step family during the Third Reich. Roger and his wife, Dr. Julie Kulhanjian, a retired pediatric infectious disease physician, have three adult children. Roger and Julie divide their time between Piedmont, CA and Martha's Vineyard.
Gail has been a Berkeley Rep trustee for 11 years and previously served as board president. She retired from Kaiser in San Leandro where she was a hematologist and oncologist. She is the founder of Tiba Foundation (tibafoundation.org), an organization investing in community healthcare in an underprivileged district of western Kenya, in partnership with Matibabu. Arne is a retired lawyer. In his retirement, he teaches and tutors high school math part-time, and serves as treasurer for Tiba Foundation. Gail and Arne have been attending the Theatre since they were students in 1972.
Bay Area Rapid Transit (BART) is the backbone of the Bay Area transit network serving five counties throughout the region. BART's all-electric trains make it one of the greenest and most energy-efficient transit systems in the world. We encourage our riders to visit bart.gov/welcomeback as the region continues to reopen as we safely welcome you back. To learn more about great destinations and events that are easy to get to on BART (like Berkeley Rep!), visit bart.gov/bartable. At BARTable, you can find discounts, enter sweepstakes offering fantastic prizes, and find unique and exciting things to do just a BART ride away. While you're there, be sure to sign up for BARTable This Week, a free, weekly email filled with the latest and greatest BARTable fun!
Peet's Coffee is proud to be the exclusive coffee of Berkeley Repertory Theatre and the namesake of Berkeley Rep's state-of-the-art Peet's Theatre. In 1966, Alfred Peet opened his first store on Vine and Walnut in Berkeley and Peet's has been committed to the community ever since. Supporting Berkeley Rep's high artistic standards and diverse programming is an extension of this mission. As the pioneer of the craft coffee movement in America, Peet's is dedicated to smallbatch roasting, superior quality beans, freshness, and a darker roasting style that produces a rich, flavorful cup. Peet's is locally roasted in the first LEED® Gold certified roaster in the nation.
Berkeley Rep thanks its community of supporters who play a vital role in furthering our mission to create ambitious theatre that entertains and challenges its audiences, provides civic engagement, and inspires people to experience the world in new and surprising ways.
Artistic Director
Johanna Pfaelzer
Managing Director
Tom Parrish
ARTISTIC
Director, The Ground Floor / Resident Dramaturg
Madeleine Oldham
Associate Casting Director & Artistic Associate
Karina Fox
Artists Under Commission
Todd Almond
Christina Anderson
Rafael Casal
Daveed Diggs
Dipika Guha
Richard Montoya
Nico Muhly
Lisa Peterson
Sarah Ruhl
Tori Sampson
Jack Thorne
Joe Waechter
PRODUCTION AND COMPANY MANAGEMENT
Director of Production
Audrey Hoo
Associate Production Manager
Kali Grau
Company Manager
Peter Orkiszewski
STAGE OPERATIONS
Stage Supervisor
Julia Englehorn
Associate Stage Supervisor
Gabriel Holman
Head Stage Technician
James McGregor
PROPERTIES
Properties Supervisor
Jillian A. Green
Associate Properties Supervisor
Amelia Burke-Holt
Properties Artisan
Lisa Mei Ling Fong
SCENE SHOP
Co-Technical Directors
Jim Smith
Matt Rohner
Head Carpenter
Read Tuddenham
Scene Shop Supervisor
Patrick Keene
Draftsperson
Grant Vocks
Scenic Carpenters
J Joseph
August Lewallen
SCENIC ART
Charge Scenic Artist
Lisa Lázár
COSTUMES
Costume Director
Maggi Yule
Draper
Star Rabinowitz
Wardrobe Supervisor
Barbara Blair
Resident Design Associate
Kiara Montgomery
ELECTRICS
Lighting Supervisor
Frederick C. Geffken
Associate Lighting Supervisor
Sarina Renteria
Senior Production Electrician
Kenneth Coté
Production Electrician
Desiree Alcocer
SOUND AND VIDEO
Sound and Video Supervisor
Lane Elms
Associate Sound and Video Supervisor
Chase Nichter
Senior Sound Engineer
Angela Don
Sound Engineer
Akari Izumi
ADMINISTRATION
General Manager
Sara Danielsen
Finance Director
Jared Hammond
Associate Managing Director
Sunshine Deffner
Director of Operations
Amanda Williams O'Steen
Executive Assistant
Kate Horton
Associate Finance Director
Katie Riemann
Bookkeeper
Alanna McFall
Payroll Administrator
Jennifer Light
CRM Project Manager
Destiny Askin
Web and Database Specialist
Christina Cone
Director of Human Resources and Diversity
Modesta Tamayo
DEVELOPMENT
Interim Director of Development
Lisa Salomon
Associate Director of Development
Daria Hepps
Associate Director of Development
Laura Fichtenberg
Philanthropy Officer
Andrew Maguire
Individual Giving Manager
Marcela Chacón
Special Events Manager
Elaina Guyett
Institutional Grants Manager
Kelsey Scott
Development Coordinator
Nicky Martinez
MARKETING AND COMMUNICATIONS
Interim Director of Marketing and Communications
Colleen Flanigan
Associate Director of Marketing
Seth Macari
Interim Director of Public Relations
Kevin Kopjak
Communications and Digital Content Director
Karen McKevitt
Senior Graphic Designer
DC Scarpelli
Video and Multimedia Content Creator
Calvin Ngu
OPERATIONS
Facilities Director
Mark Morrisette
Facilities Manager
Adam Johnson
Building Engineers
Kevin Pan | Thomas Tran
Building Technician
Jesus Rodriguez
Facilities Assistants
Darrel De La Rosa | Theresa Drumgoole | Wendi Lau | Sophie Li
PATRON SERVICES
Director of Patron Experience
Brian Davis
Front of House Director
Kelly Kelley
Front of House Manager
Phoenyx Butts
Patron Experience Representatives
Lindsay Abbott | Jessica Bates | Alicia Battle | Megan Bedig | Matthew Canter | Jerry Chirip | Maggie Collette | Fillomena Franchina | Nina Gorham | Kimberly Haynie | Monica Herbert | Saguaro Hurtado | Claire Michael | Rafael Moreno | Leigh Nelson | Tuesday Ray | Anna Riggin | Stephen Salmons | James Sant'Andrea | Alana Scott | Debra Selman | Lena Sibony
Subscription Manager
Laurie Barnes
Box Office Manager
Julie Gotsch
Box Office Agents
Gregory Chambers | Oliver Kampman | Mikee Loria | Alanna McFall | Cassidy Milano | Dom Refuerzo | Chris Selland | Christy Spence | Gianna Francesca Vescio
BERKELEY REP SCHOOL OF THEATRE
Director of the School of Theatre
Anthony Jackson
Associate Director
Dylan Russell
Director of Classes and Summer Programs
MaryBeth Cavanaugh
Curriculum and Educational Programs Manager
Si Mon' Emmett
Classes and Communications Administrator
Ashley Lim
Programs Administrator
Tate Lancaster
2022/23 BERKELEY REP FELLOWSHIPS
Bret C. Harte Artistic Fellow
Katie Stevenson
Company Management Fellow
Emily Zhou
Costumes Fellow
Violet Clemons
Development Fellow
Megan Coatney
Education Fellow
Elizabeth Woolford
Harry Weininger Sound Fellow
Ariana Cardoza
Lighting Fellow
Tiffany Hernandez Alberto
Marketing Fellow
Caroline Mae Woodson
Multimedia Content Fellow
Muriel Steinke
Peter F. Sloss Artistic Fellow
Maria Arreola
Production Management Fellow
Flo Gill
Properties Fellow
Kristina Fosmire
Scenic Art Fellow
Kenzie Bradley
Scenic Construction Fellow
Seraphim Blount
Stage Management Fellow
Calvin Friedman
President
Emily Shanks
Vice Presidents
Chuck Fanning
Bruce Golden
Sudha Pennathur
Treasurer
William T. Espey
Secretary
Scott Haber
Chair, Governance Committee
Anne Nemer Dhanda
Chair, Audit Committee
Steven C. Wolan
Board Members
Edward D. Baker
Erica Brown
Susan Chamberlin
David Cox
Christopher Doane
Sandra Eggers
Kerry L. Francis
Steven Goldin
Jonathan C. Logan
Henning Mathew
Juan Oldham
Tom Parrish
Johanna Pfaelzer
Sherry Smith
Gail Wagner
Brian Watt
Past Presidents
Helen C. Barber
A. George Battle
Carole B. Berg
Robert W. Burt
Shih-Tso Chen
Narsai M. David
Thalia Dorwick, PhD
Nicholas M. Graves
Richard F. Hoskins
Jean Knox
Robert M. Oliver
Stewart Owen
Marjorie Randolph
Harlan M. Richter
Richard A. Rubin
Edwin C. Shiver
Roger A. Strauch
Gail Wagner
Martin Zankel
Sustaining Advisors
Rena Bransten
Diana Cohen
Robin Edwards
William Falik
David Fleishhacker
Paul T. Friedman
Jill Fugaro
Karen Galatz
David Hoffman
Richard F. Hoskins
Dugan Lamoise
Sandra R. McCandless
Helen Meyer
Peter Pervere
Marjorie Randolph
Leonard X Rosenberg
Patricia Sakai
Jack Schafer
William Schaff
Richard M. Shapiro
Michael Steinberg
Roger A. Strauch
Jean Z. Strunsky
Michael S. Strunsky
Felicia Woytak
Martin Zankel
Founding Director
Michael W. Leibert
Producing Director, 1968–83