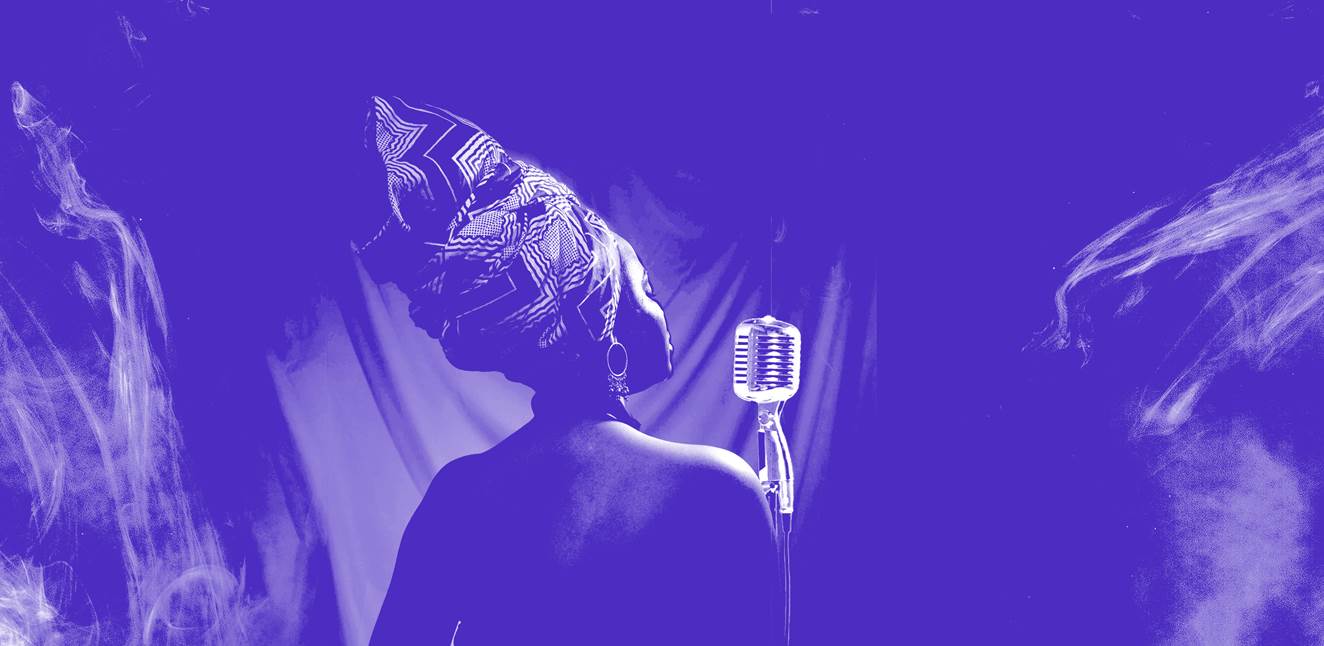 Goddess
Conceived by SAHEEM ALI
Music and lyrics by MICHAEL THURBER
Book by JOCELYN BIOH
Additional material by MKHULULI Z. MABIJA
Choreographed by DARRELL GRAND MOULTRIE
Directed by SAHEEM ALI
World premiere
Roda Theatre
AUG 13–SEP 25, 2022 NEW DATES
Priority on sale NOW AVAILABLE
General on sale JUN 2, 2022
Berkeley Rep presents the world premiere of an exuberant new musical by award-winning playwright Jocelyn Bioh (School Girls; Or, The African Mean Girls Play) and composer Michael Thurber, conceived by director Saheem Ali. A young man returns home to Mombasa, Kenya to marry his fiancée and step into his family's political dynasty. But when he visits Moto Moto—a steamy afro-jazz club and the stomping ground of his youth—he finds himself drawn to a mysterious new singer. Inspired by the myth of Marimba, who created beautiful songs from her heartbreak, Goddess is a joyful infusion of contemporary romance, ancient magic, and the irresistible vibes of African, jazz, and R&B music.
How do I get priority access?
Right now, tickets are only available to Rep 7-Play subscribers and Rep-Flex and Rep-Passport holders. Rep 7-Play subscribers and Rep-Passport holders can click the Buy Tickets/See Calendar button and log in above. At this time, Rep-Flex holders can reserve tickets only by calling the box office at 510 647-2949. Online ordering for Rep-Flex coming soon!
How do I get ticket alerts?
Want to be the first to get access to the general on sale? Join our email list, then click the "Goddess" checkbox to get a ticket alert.
Health and safety
Berkeley Rep is a vaccinated company. All patrons must present a vaccination card with booster, if eligible, along with matching photo ID and be fully masked.
Sneak peek: Goddess, a world premiere musical
Enjoy this video of the song "Honey Sweet" from our upcoming world premiere of Goddess. The video features Amber Iman with appearances by Jocelyn Bioh (book writer) and Saheem Ali (conceiver and director). Keyboard, drums, and video production by Michael Thurber (composer and lyricist). Jon Lampley is on the trumpet.